This year's holiday season will feature tons of AAA titles, like God of War Ragnarok, Gotham Knights, and Pokémon Scarlet & Violet, that are sure to top the wishlist of the gamer in your life.
The holiday season is, once again, fast approaching. Retailers are gearing up earlier than ever with sales galore. Decorations and a festive glow are beginning to adorn many a store shelf and kids of all ages (that includes kids at heart!) are starting to think about their holiday wishlists.
Among those dreaming about Rainbow High Dolls, Jurassic World Dominion figures, the annual Hess Toy Truck, a new high-tech coffee pot, or a shiny new tool set is all the game-loving monster-slaying RPG-mastering aficionados in the world. I myself stand proudly with all the gamers out there! And for gamers, in particular, this holiday season is poised to feature tons of sought-after and highly-anticipated blockbuster titles. 
From God of War Ragnarok and Gotham Knights on the PlayStation 5 to Bayonetta 3 and Pokémon Scarlet and Violet for the Switch, we know every title that is sure to top the gamer in your life's wishlist this year. 
Some Advice Before Buying
Before diving into all the exciting games that are making their debut this holiday, I'd like to offer a word to wise – before buying a game make sure the person you are buying it for owns the console necessary to play that game. Both next generations consoles (PS5 and Xbox Series S/X) got a slow start when they debuted in late 2020. Pandemic-related supply chain constraints led to low availably, which left developers hesitant to really start making games for either platform.
This year that will likely be different, both Sony and Microsoft have publicly stated that they expect both PS5 and Xbox Series consoles to be readily available this year. Additionally, while Nintendo has consistently been able to sell through Switch inventory, there should be a sufficient supply of both the base Switch and OLED models throughout the holiday season. Now, for the fun stuff.
Note: The lists below are in no way exhaustive, but merely highlight some of the very best gaming options to scoop up this holiday season.
Top Games For Playstation 5 & Xbox Series S/X Players
God of War Ragnarok (Nov. 9th) – Playstation 5 Exclusive
DC's Gotham Knights
Call of Duty: Modern Warfare 2 (Oct. 28th)
Sonic Frontiers (Nov. 8th)
CyberPunk 2077
Sifu
Scorn – Xbox Series Exclusive
Persona 5 Royal
Stray
My Personal Picks (PS5/ Xbox)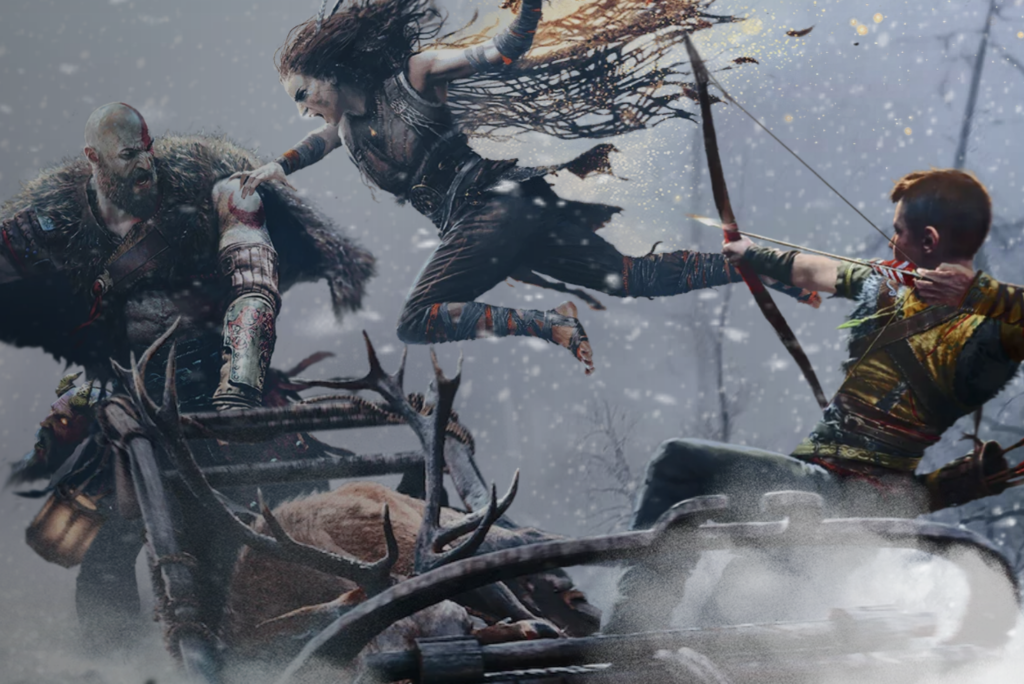 God Of War Ragnarok – Of the list above, I would personally recommend God Of War Ragnarok and Cyberpunk 2077. God of War Ragnarok is the highly-anticipated 5th installment in the God of War series and was worked on by brilliant minds over at Sony-owned Santa Monica Studios. Judging from the trailers, it is poised to be a graphically-astounding immersive action-filled experience that will flesh out the story arc of Kratos and his son Atreus even further. It is an ideal choice for the existing God Of War fan ready to dive back into this captivating world inspired by characters from Norse mythology.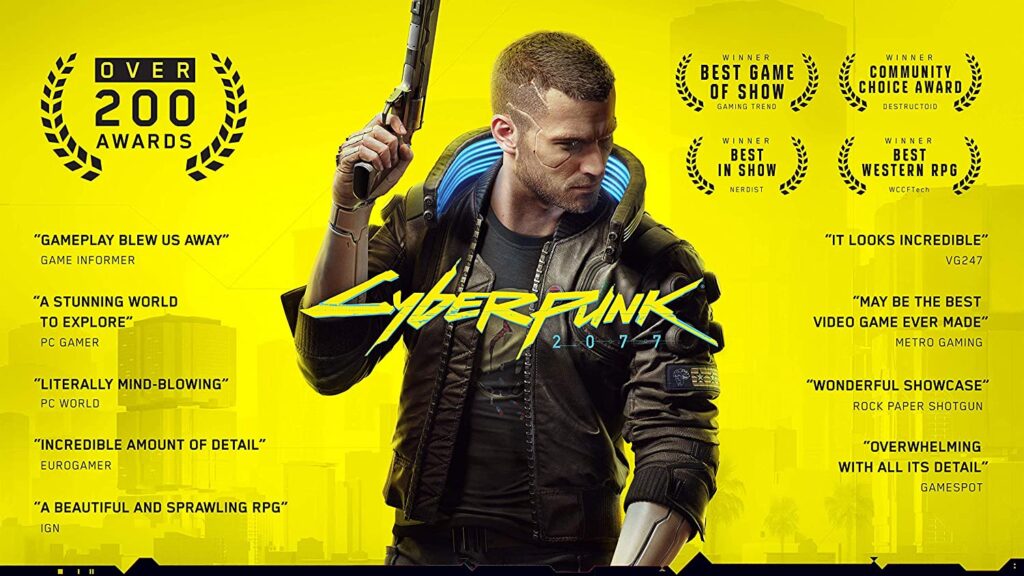 Cyberpunk 2077 – When CD Projekt Red initially released Cyberpunk 2077 in 2020 the game was littered with bugs and glitches. However, the developer has done a lot of work and implemented a ton of fixes since then so that the game can be played and enjoyed in the way it was intended to be. Having spent over 70 hours playing the game myself, I can speak to the engaging story, artful controls, and just the overall quality of the experience. Cyberpunk 2077 is a unique western RPG that really draws you in, and while there is a linear story to follow it doesn't hold your hand at all. 
The player is free to take on side quests as they see fit and just explore different areas of Night City. There are opportunities to collect items, equipment, and cars/motorcycles. There are also various ways to enhance and develop relationships with the characters you meet in the game, truly giving you the opportunity to fully develop the character you create. Also, there is a new DLC titled Phantom Liberty that is expected to come out sometime in 2023, adding even more value to an already stellar and jam-packed gameplay experience.
Top Games For Nintendo Switch Players
No Man's Sky
Bayonetta 3
Harvestella (Nov. 4th)
Xenoblade 3
Pokemon Scarlet & Violet (Nov. 18th)
Mario + Rabbids Sparks of Hope
My Personal Picks (Nintendo Switch)
The Switch's library is chock full of so many stellar existing and upcoming games. It was exceedingly difficult for me to narrow it down to such a short list, and I encourage you to go out and delve into all the available games out there. That being said, I can personally recommend No Man's Sky and Pokémon Scarlet & Violet.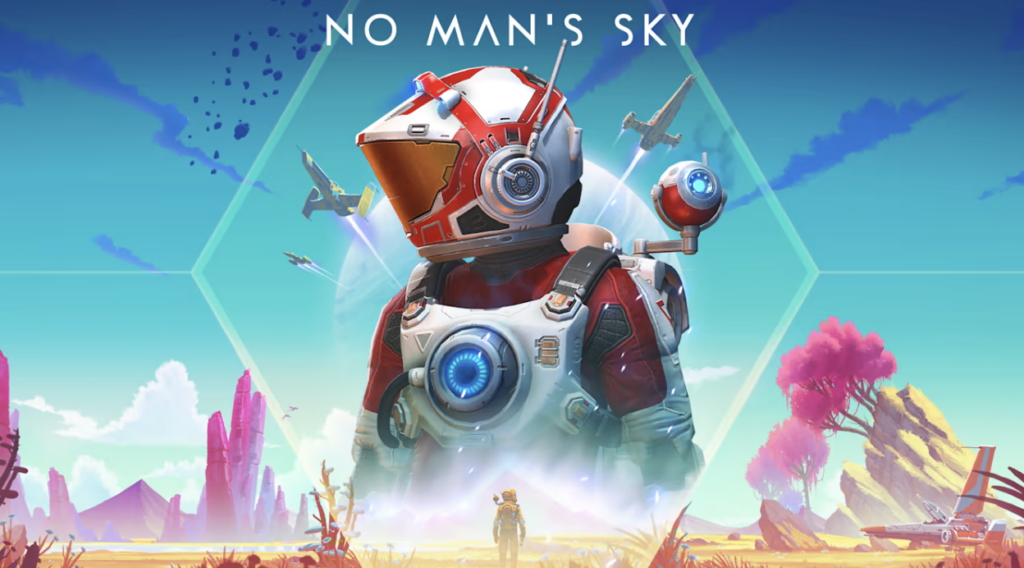 No Man's Sky – No Man's Sky is not a Switch exclusive and if you are one who prefers to play a game with as cutting-edge graphics as possible, then I would recommend opting for either the Playstation or Xbox versions. However, if you solely own a Switch or are a big fan of the Switch's portability factor, then playing No Man's Sky on Nintendo's platform is a great choice. 
In No Man's Sky, the player plays as an astronaut traversing unknown and undiscovered areas of installer space. No Man's Sky is an impressive open-world action-adventure RPG that is suited to both the person who enjoys exploring vast uncharted areas and the individual who gets a thrill from completing time-based challenges or conquering skilled opponents in combat.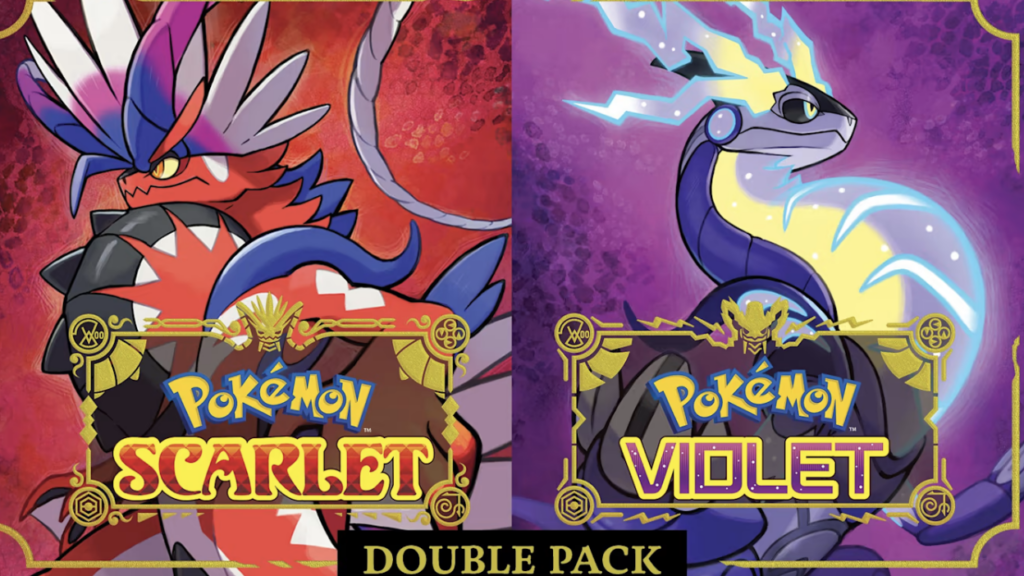 Pokémon Scarlet & Violet – Now for Pokémon. If there was ever a game franchise that I would never hesitate to recommend to gamers new or experienced, young or old, this would be it. I have been invested in playing Pokémon since the very first RPGs (Red and Blue) hit US soil way back in 1998 when I was just 10 years old. Since then, the franchise has blossomed into one of the biggest and most well-known IPs in the entire world. Pokémon Scarlet & Violet represent the pinnacle of that growth. 
Pokémon Scarlet & Violet signifies a big departure from the series' traditional gameplay mechanics. It is the first time that a Pokémon game will feature an entirely open world where the player gets to dictate how they will tackle the game. In the past, the game focused solely on a mostly-linear playthrough path, with some more recent semi-departures that were introduced in Sword & Shield's Wild Area and Legends Arceus' sandbox open-world environment. 
If you've played Pokémon in the past and are looking for a great point to jump back into the series, Scarlet and Violet could serve as the optimal choice. At its core it is still a Pokémon game but will offer older players tired of the game's repetitive mechanics a fresh way to enjoy the series. It's also the perfect time for new players to hop onto the bandwagon, too, because Scarlet and Violet's gameplay will be new for everyone. 
To Conclude
In 2022, the gaming industry is worth about $180 billion, and the size and scale of the industry are reflected in the number of amazing games that have been published. This holiday season is no different. With next-generation consoles from Playstation and Xbox featuring AAA titles like God of War Ragnarok and Call of Duty: Modern Warfare 2 to generation-transcending classics like Pokémon on the Nintendo Switch, there is no shortage of stellar options to gift the gamer in your life this holiday! 
---