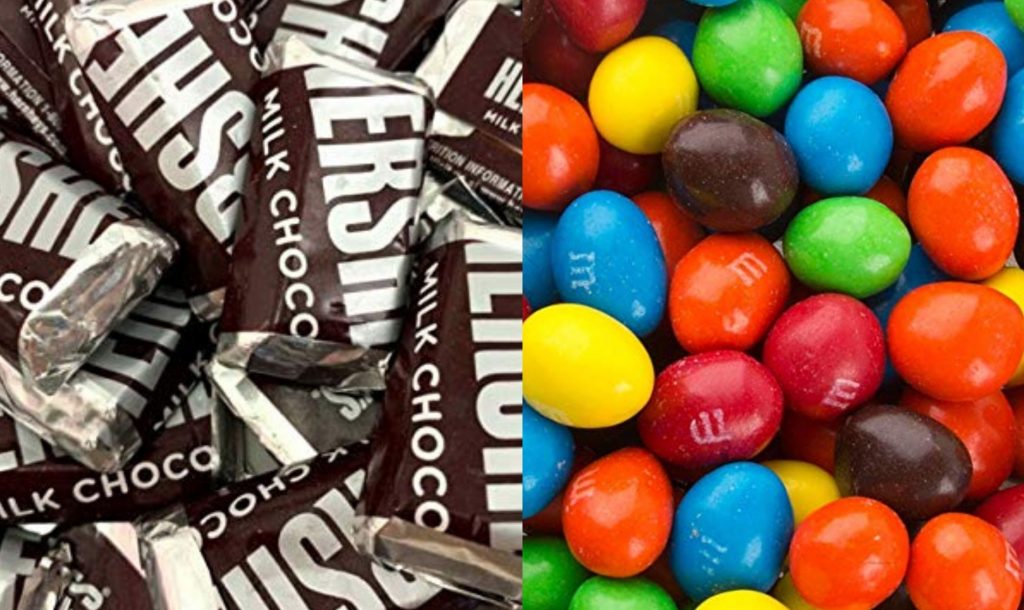 Humanity has had a love affair with chocolate that spans millennia. Our affinity for the decadent treat has grown to encompass other types of candy, as well. In the United States, in particular, the candy industry as a collective exists as an $11 billion entity. From soft candies like chocolates to chewy candies like gummy bears and hard candies like jolly ranchers to chewing gums like Orbit, confections dominate public snacking in a big way. The top two players in the world of candy are Hershey's and Mars Wrigley.
There are no ifs, ands, or buts about it, Hershey's and Mars Wrigley not only define the candy market in the United States, they dominate it. This poses the question, can either of these two reigning candy titans lay claim to having the best confections there are? Can Hersey's reputation for Chocolate trump Mars Wrigley's M&M's and Doublemint gum? To find the answer we put these two candy behemoths head to head to uncover whether Hershey's or Mars Wrigley truly makes the best candy.
A CANDY COMPANY THROUGH AND THROUGH
Hershey's has always been about candy and its company history proves that. Hershey's was officially formed when Milton S. Hershey incorporated his existing company, Lancaster Caramel. Hershey proclaimed that "Caramels are just a fad, but chocolate is a permanent thing." He wanted to dedicate his time and efforts to what he thought the real money maker was.
Milton S. Hershey took what he learned about using milk to make caramels and applied it to chocolate. In 1900 he officially began making the very first Hershey's Milk Chocolate Bars. Due to the instant success of the bars, in 1903 Milton broke ground on what would later become the Hershey's Chocolate Plant in what was then Derry Church, Pennsylvania, and later renamed Hershey, PA. Milton valued his employees and wanted to keep morale high. Hence, he incorporated many extracurricular activities that his employees could do at the plant on their breaks and when they needed some time to step away and decompress from the stresses of the day. That culture evolved to become Hershey Park.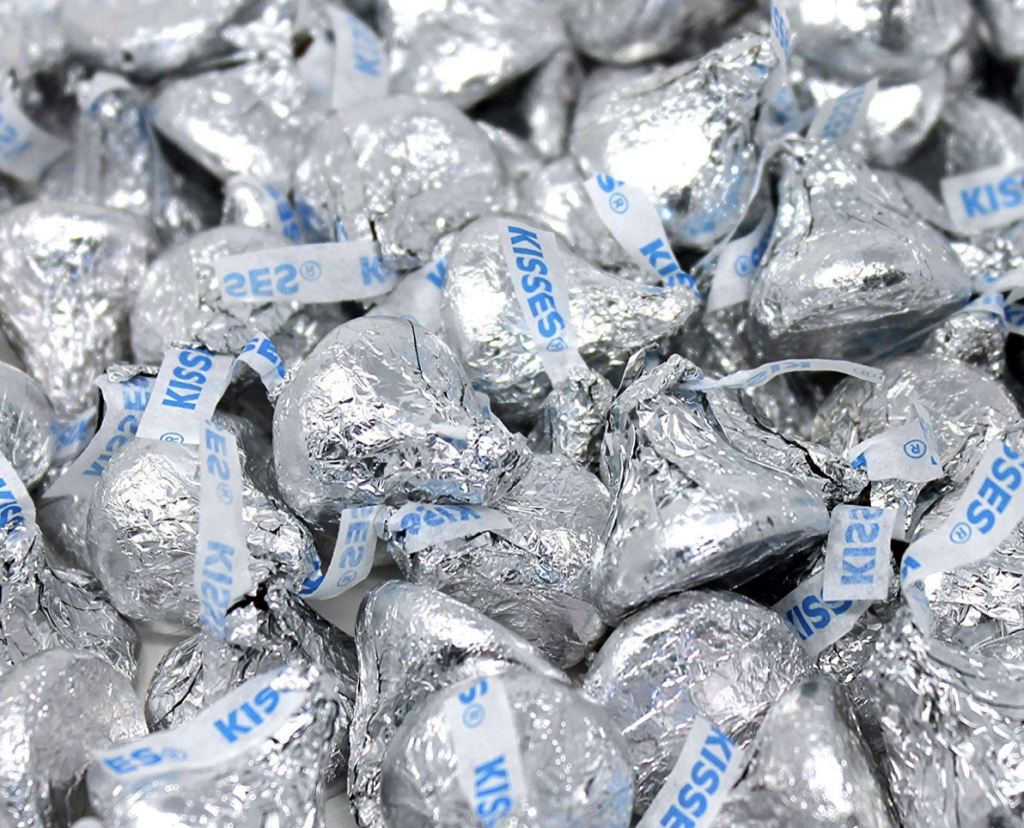 After the plant was in full operation Hershey's took off. In 1907 Hershey Kisses were introduced. The Hershey's Kiss was a pioneer in the way many candies are produced and wrapped today. In 1925 Mr. Goodbar was added to Hershey's product portfolio, and in 1927 the company began trading publicly at the New York Stock Exchange. Hershey's Miniatures were added to the companies lineup in 1939.
The 1960s and 1970s were a time of major acquisition and growth for Hershey's. In 1963 Hershey's acquired Reeses. The year 1969 was when Hershey's scored the rights to sell KitKats and Rolo bars. In 1975 York Peppermint Patties were added to the portfolio followed by Twizzlers in 1977, and in 1988 Hershey's obtained the rights to sell Cadbury candy in the US. However, its big win came in 1996 when it added 40 new candy brands to its repertoire with the acquisition of Leaf Inc.
WHEN TWO BECOME ONE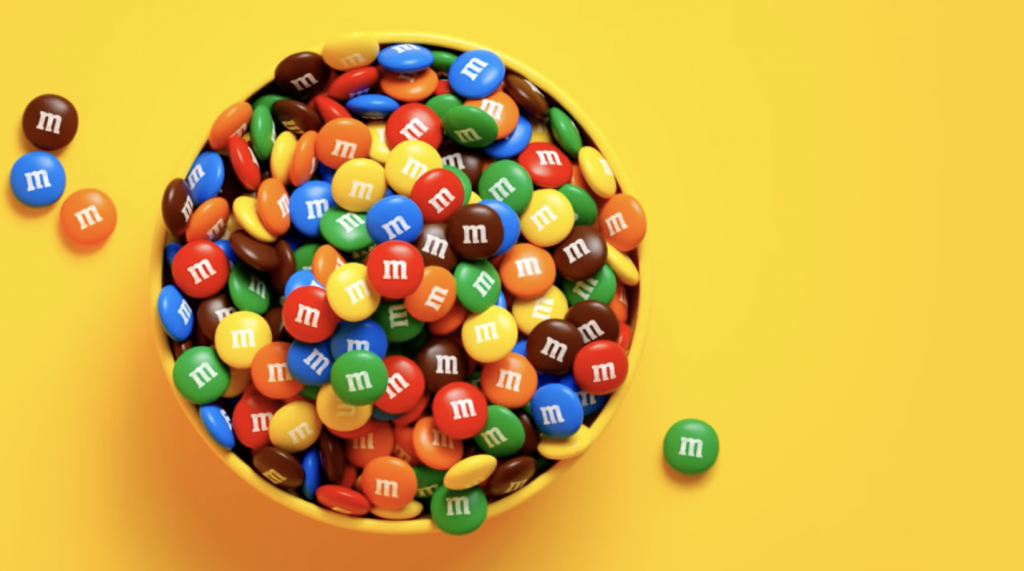 Mars Inc. and the Wrigley Company officially merged in 2016 cascading them to the top of the candy power charts. However, both companies had very long and established histories for about a century before the merger took place. Wrigley's was first founded in 1891 in Chicago, Illinois and grew to become one of the largest producers of chewing gum in the nation. In 2005 the Wrigley Company acquired both Altoids and Lifesavers from Kraft Foods.
Whereas the Wrigley Company's history is essentially centered around one core product, the Mars Company grew to have an exceedingly rich and diverse portfolio of brands. Today Mars Incorporated sells everything from candy to pet food and even provides veterinary services via its subsidiary Banfield Pet Hospitals. However, at its core, Mars is and always was a confections company. It was initially founded by Franklin Clarence Mars when in 1911 he opened the Mars Candy Factory in Tacoma, Washington. Ultimately, the Mars Candy Factory failed, but when he returned to his hometown of Minneapolis, Minnesota in 1920 he opened up Mar-O-Bar Co. Mar-O-Bar Co. later became Mars Incorporated.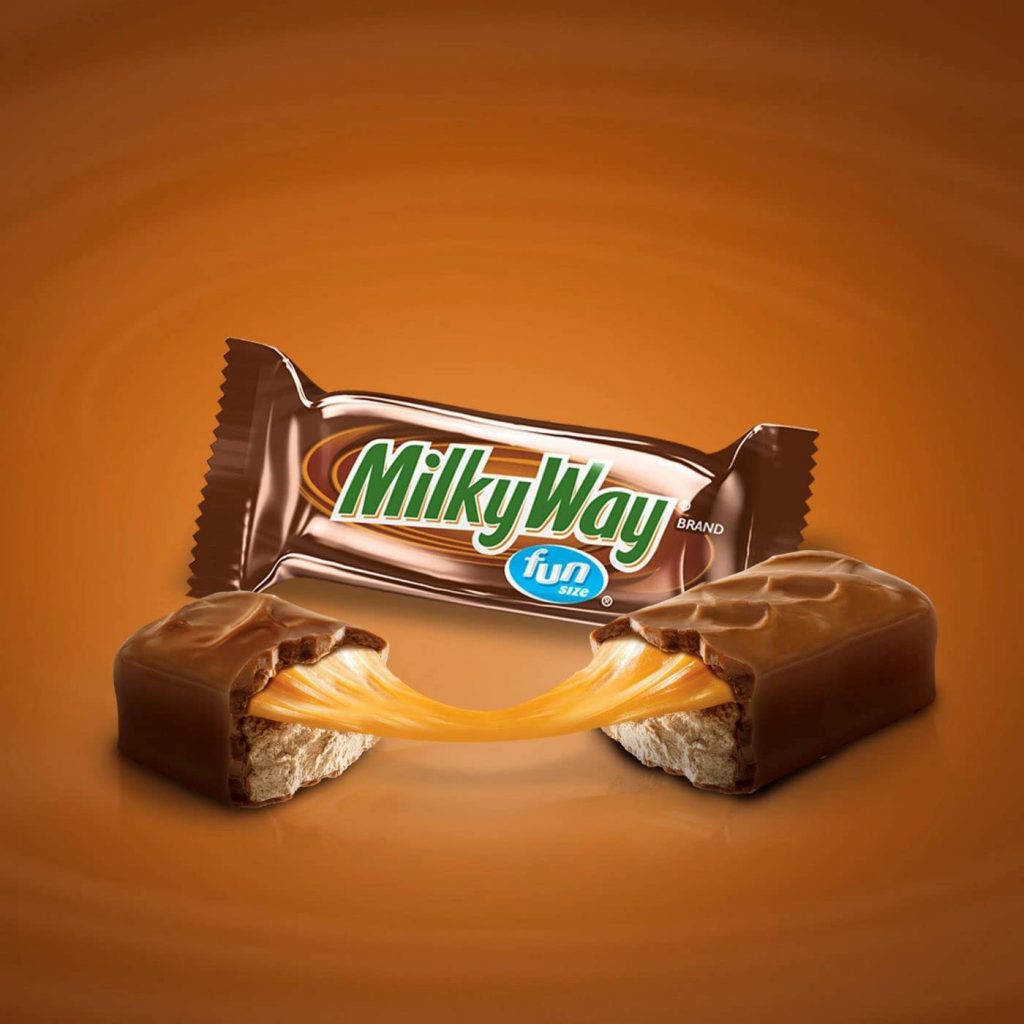 In 1923 Frank's son Forrest introduced the Milky Way. Snickers and 3 Musketeers followed in 1930 and 1932, respectively. Then, in 1948 Forrest, along with William F.R. Murrie whose father, ironically, was president of Hershey's at the time, came out with M&M's. Forrest Mars eventually bought Murrie out and Mars Inc. took sole ownership over M&M's. Mars Inc. deviated from candy for a little while and flushed out its portfolio to a greater degree with acquisitions unrelated to the confectionary industry until in 2016 Mars purchased Wrigley to become the Mars Wrigley Confectionery. The Mars Wrigley Confectionery operates under the umbrella of Mars Incorporated.
WHICH CONFECTIONS ARE PERFECTION?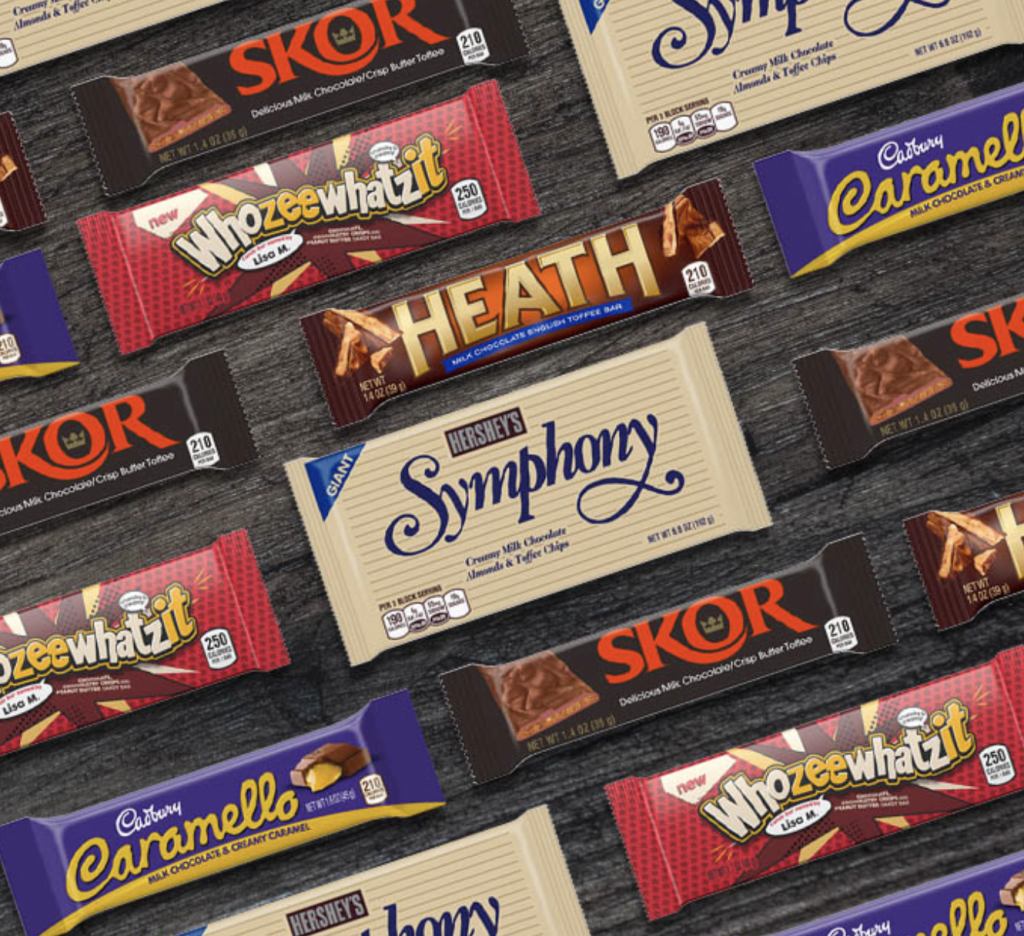 It goes without saying that both Hershey's and Mars Wrigley are two dynamos that had a big hand in turning the candy industry as a whole into what it is today. It's a safe bet to say that products like Hershey's Bars, Reeses Cups, Milky Ways, Snickers, and M&M's can be found in millions upon millions of households across the nation at any given time. So, considering the original question, can one's candy really outdo the other?
Looking at each company based on revenue, in 2021 Hershey's generated a total of $8.83 billion in profits. Conversely, Mars Incorporated as a whole raked in a hefty $40 billion in profits. However, just looking at the candy side of things, Mars Wrigley accounted for $1.13 billion in revenue. So based on how much candy consumers purchased from either entity, Hershey's wins by a large margin.
Article continues below headlines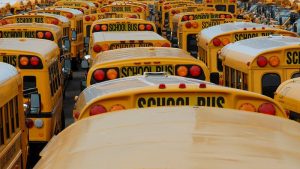 ---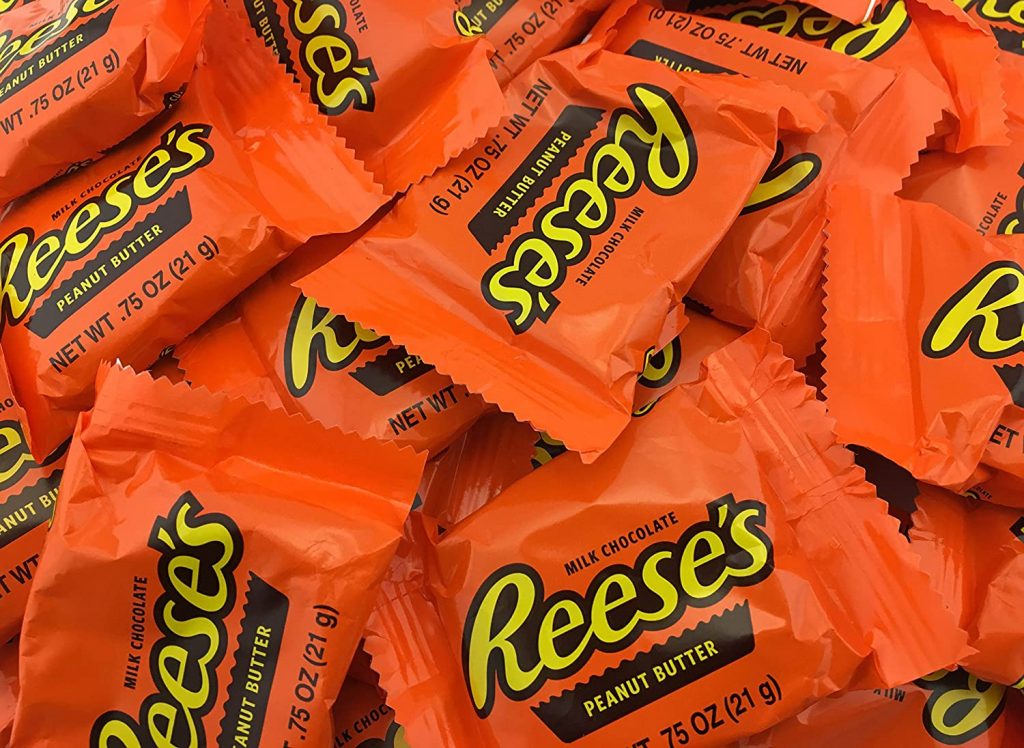 Still, just because Hershey's has the monetary figures to suggest that its candy is better than Mars Wrigley, is that how the general public really feels? According to one survey done by YouGovAmerica, M&M's are the favorite candy in the United States, but the next two spots belong to Hershey's IPs Reeses Peanut Butter Cups and Hershey Kisses. YouGovAmerica's data suggests that 2/3 thirds of people prefer Hershey's Candy to Mars Wrigley's despite the fact that M&M's can lay claim to being the favorite.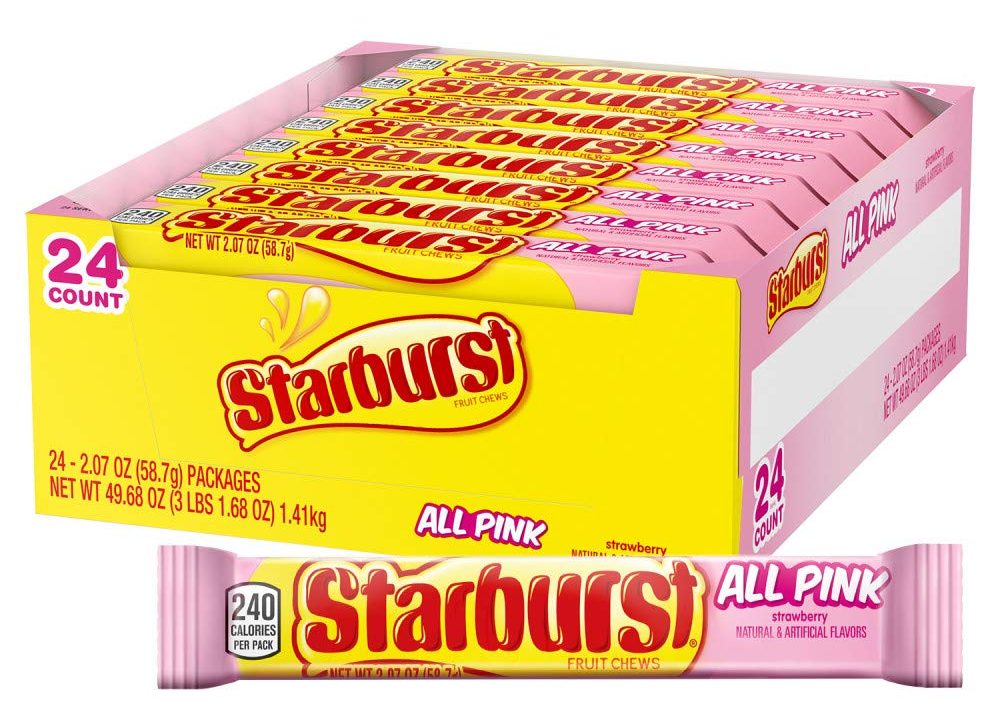 Variety is also an important element to consider when comparing Hershey's to Mars Wrigley. Hershey's major candy brands largely consist of just chocolate. Hershey Bars, Hershey Kisses, Reeses, York Peppermint Patties, KitKats, Whoppers, Mounds, and Almond Joy are the pillars that define Hershey. Twizzlers and Ice Breakers are really the only two products that deviate from Hershey's chocolate focus. By Contrast, Mars Wrigley offers a much wider selection. In addition to their chocolate mainstays like M&M's, Milky Way, Twix, and Snickers, Mars Wrigley also owns Lifesavers, Altoids, Starburst, Hubba Bubba gum, Juicy Fruit Gum, Orbit, Eclipse, WinterFresh, and Doublemint. Thus, if you are one who is looking for options then Mars Wrigley has you covered.
AND THE CANDY CHAMPION IS?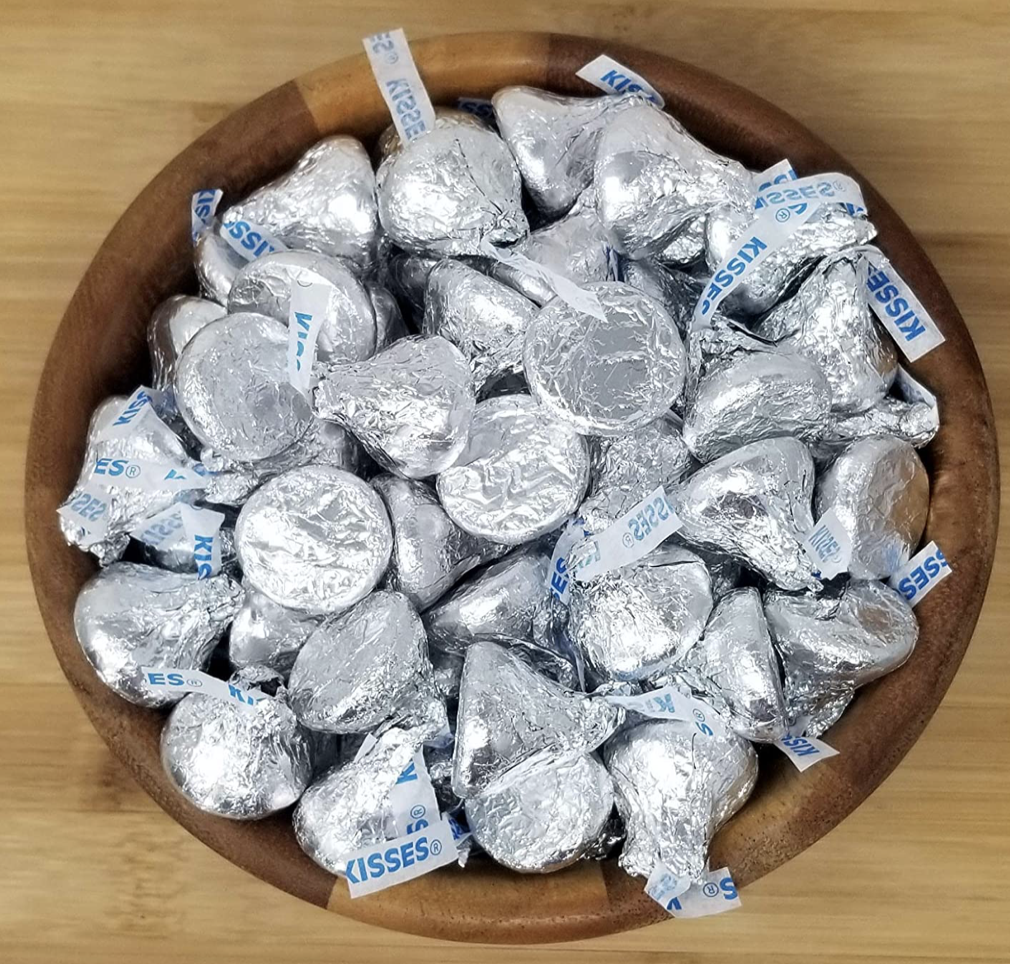 If your candy devotion exists solely in the chocolate realm, then Hershey's would walk away the victor. But if you are one who likes to venture out and explore other types of candy while still having some solid chocolate options to devour when the mood strikes you, then, in that case, Mars Wrigley would wear the crown. All in all, the reason why both companies dominate the candy industry is that both are victors in their own rights. Ultimately, it's up to you the consumer to choose what you love, which makes the real winner the individual who gets to devour all the delicious morsels that both Hershey's and Mars Wrigley bring to the market.