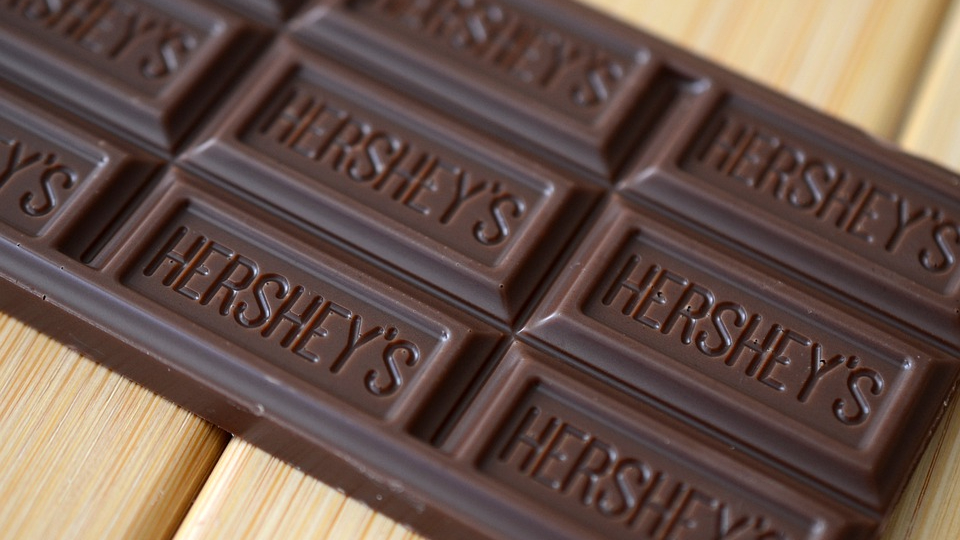 For well over a century, Hershey candy has provided relief for the sweet tooth as well as aided and abetted a cavity or two. Their name tells you exactly where they got their start, but all these years later, are Hershey candy bars still made in Pennsylvania?
The simple answer is yes. Hershey candy originated in Hershey, PA, and has never left the city. In fact, not only does Hershey still have its roots firmly planted in Hershey, PA, but they are cranking out more chocolate than ever.
The one thing they are missing in Hershey is the smell once associated with making chocolate.
"We've got one of the largest chocolate plants in the world in Hershey," says Hershey Company's Jeff Beckman, director of corporate communications, via The Harrisburg Magazine. "It's just not downtown anymore. If the wind is blowing in the right direction, you can still smell chocolate in Harrisburg and Palmyra."
Beckman is first referring to the original Hershey factory that sat in the same spot for over a century. But time eventually took its toll on the aging plant, so Hershey invested $300 million to build a new factory and still keep it within the confines of Hershey, PA.
Even though the candy-making technology is much different today, Beckman promises the smell of chocolate being made still happens. "The technology is different today, in terms of how things are vented," says Beckman. "I can still smell chocolate when I'm downtown. When did chocolate stop being produced in Hershey? It didn't. We make more chocolate in Hershey, Pennsylvania than we ever did."
The $300 million went to good use for Hershey because chocolate bars were not all they produced at the original plant and size was becoming a factor. Growth was inevitable as Hershey needed more space for not only their chocolate bars but also their Hershey's Milk Chocolate with Almonds, Hershey's Syrup, and those small, fun nuggets of joy called Hershey Kisses, which see about 70 million created per day.
Another reason for the move involves peanut butter. Who doesn't like the pairing of a good chocolate and a nice peanut butter? Well, located right across the street from Hershey's factory is the Reese's Peanut Butter Cup plant, which just so happens to be a Hershey product.
Hershey has been making Reese's Peanut Butter Cups for over 60 years and the candy has become so popular, it was the very first in the world to reach the $2 billion per year in retail sales mark.
"You probably have a range of opinions," says Beckman. "But we have talked for years about our gem of a chocolate plant. We're nothing but proud to talk about it. The Reese's plant has never moved. We have a large population of employees who work in both plants and live in and around the area.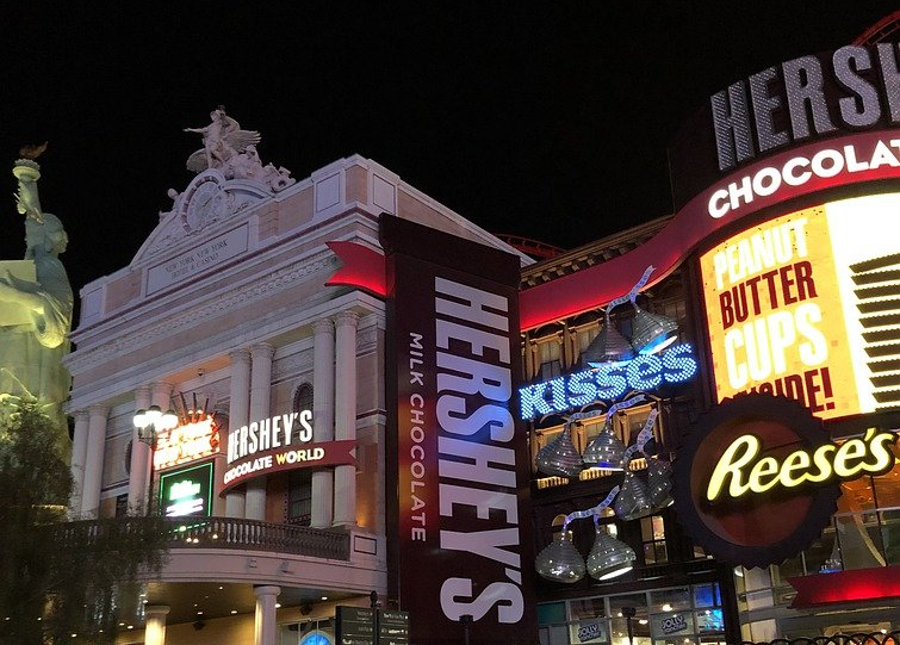 "Most people could name five or six Hershey products, on a good day," Beckman adds. "They know Hershey's Milk Chocolate bars and Hershey's Kisses. They know we make Reese's and Kit-Kats. In 2012, we doubled the size of the West Hershey plant, and it kept the candy manufacturing capabilities in our hometown. At that time, we launched the project 'Next Century,' which basically said, 'we've been here for a century, we're going to double down and make sure we're going to be making chocolate here for another century.'"
Article continues below headlines
---
So, not only does Hershey make their menu of Hershey chocolates as well as Reese's, but Hershey also adds more to the candy aisle. They produce Brookside Chocolates, Ice Breakers candy, Breath Savers, Jolly Rancher, Twizzlers, Good & Plenty, York Peppermint Pattie, Almond Joy, and Bubble Yum.
With the Hershey Company now producing over 80 different candy or snack products, their product is worldwide as they are sold in over 90 countries. So, it makes sense that Hershey has more than one factory.
Beckman says that Hershey prefers to manufacture its products as close as possible to their markets. A fresh product is always the best. He notes that their biggest markets outside of the United States are Mexico, India, Brazil, Canada, and China.
"When we looked at how our business was growing, we decided we needed more plant manufacturing," adds Beckman. "We did our due diligence and we asked ourselves, 'Where should we build them?' We looked at other places."
To that, Hershey has found footing across the globe. They have numerous plants in the U.S. that include Hershey, PA as well as plants in Virginia, Illinois, and Tennessee. In Pennsylvania, they also have factories in Lancaster and Hazleton.
As far as the rest of the world, Hershey has made homes in all their biggest markets. They have factories in Brazil, Canada, India, Japan, Korea, Malaysia, Mexico, the Philippines, and the United Arab Emirates.
Although the original Hershey plant was torn down to make way for the move into their new facility, a small portion of the original plant was left to be restored and turned into the Hershey Company's corporate headquarters.
Jeff Beckman wanted Hershey lovers to know that they have never abandoned the city and Hershey candy is still made in Pennsylvania.
"We're still here," said Beckman. "We're still a dominant presence in Hershey, Pennsylvania. We're not going anywhere. We look forward to continuing to operate in Hershey, Pennsylvania. It's our hometown and we want to stay in our hometown."
With their commitment to remain in its hometown, Hershey candy-lovers can rest assure that this part of the candy's history will never die. Buildings may fall and rise to accommodate a new and growing generation of candy makers, but Hershey chocolate will continue to be made in Pennsylvania.