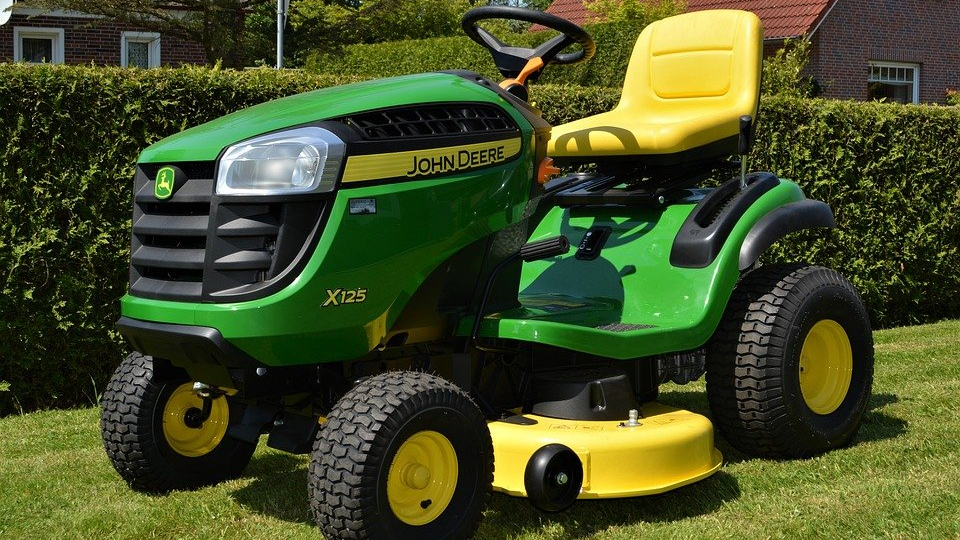 John Deere. It doesn't get much more American than that, does it? All across the country, those fine men and women who supply the food for our tables use John Deere equipment. Those who need to clear some land use this iconic equipment. But, just how "American" are these memorable products? More to the point, where is John Deere made?
First, let's take a look at the impressive list of machinery John Deere manufactures: Tractors, combine harvesters, forage harvesters, sugarcane harvesters, seed drills, field sprayers, FEL attachments, telescopic handlers, backhoes, excavators, loaders, graders, feller bunchers, forwarders, log loaders, skidders, and diesel engines. As you can see, John Deere leaves a large footprint across the backbone of our agricultural industry.
John Deere was a blacksmith out of Rutland, Vermont. As a way to escape bankruptcy, the then 32-year-old blacksmith moved to Grand Detour, Illinois in 1836 where he opened a 1,378-square foot shop. This allowed the blacksmith to serve as a general repairman to the small town. It was there that Deere also began to manufacture farming equipment such as shovels and pitchforks.
Those tools were only the beginning for John Deere. What got him noticed was his development of the self-scouring steel plow, a wonderful piece of equipment he created when he turned a Scottish steel saw blade into the plow.
Before this invention, most farmers used wooden or even an iron plow, which would cause the rich soil to stick to the blade. It was a major annoyance and cause of long days as those types of blades constantly had to be cleaned. Deere's new invention easily solved this issue and ushered in a new way of farming.
Back in those days, it was a traditional business model to make the product when it was ordered and not before. But Deere saw how slow a process this was, and the growing popularity of his equipment was to the point that he needed to change how things were done.
John Deere began to manufacture equipment at a much faster rate so he could show the equipment before he sold it. This allowed for the potential to not only see the product firsthand but also purchase right then and there. Word of mouth was key in getting his name spread across the country.
By 1841, John Deere was manufacturing 75 plows a year. Seven years down the road saw Deere reaching out to begin partnerships with several local businessmen.
John Deere's equipment grew from there. As business began to boom, expansion was key. Expand he did and for the company's first 125 years or so, the company's equipment was seen strictly in the United States.
But word of mouth found traction overseas and the John Deere name became popular outside of the US as well. Germany was first, then came Argentina. John Deere equipment continued to be made in America, but it was also now finding itself in demand across the globe.
So, where is John Deere made today? In the U.S., the company has 15 factories scattered across the country. They are located in Illinois, Georgia, Iowa, Kansas, Louisiana, North Carolina, North Dakota, Tennessee, and Wisconsin.
Article continues below headlines
---
But as they are a very popular piece of equipment worldwide, John Deere made the smart move and opened factories internationally. These are located in Brazil (3 factories), Argentina, Finland, France, Germany (2 factories), India (4 factories), Mexico (2 factories), and The Netherlands.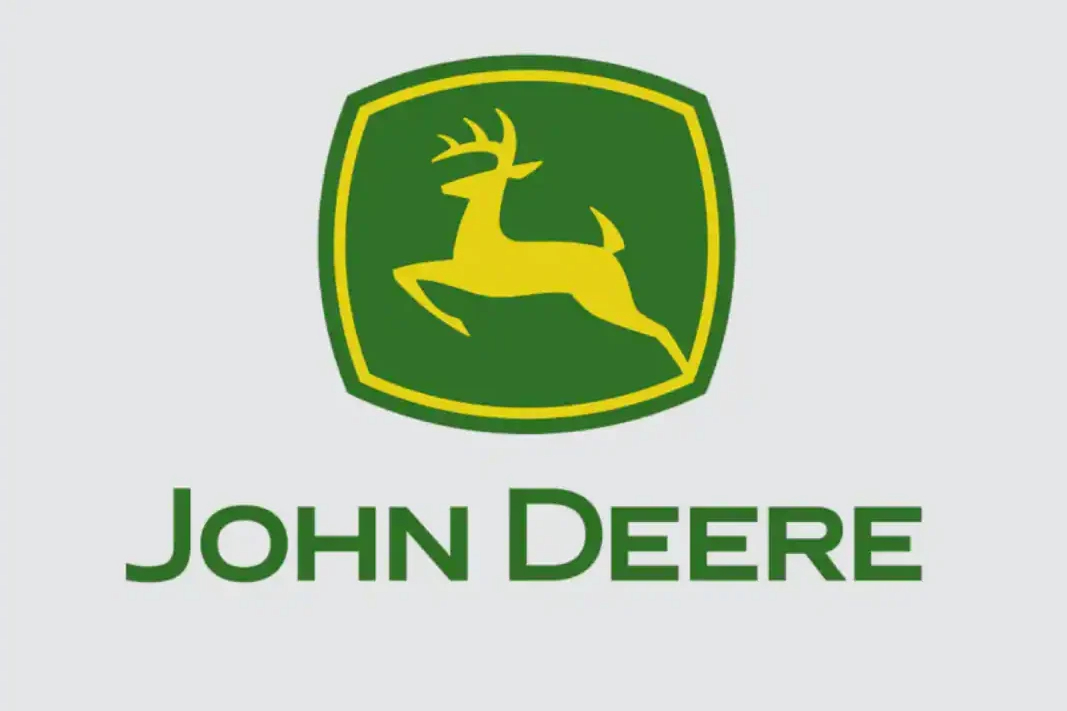 John Deere is one of the most popular tractor brands in history as well as one of the oldest tractor companies. Not only that, it is a recognized global Fortune 500 company. One thing that makes it's it so recognizable is the deer.
John Deere's leaping deer, according to the company, has not changed since the company's inception over a century ago. "Our leaping deer trademark is recognized worldwide. Created over a century ago, it's the longest continuously used corporate logo of any Fortune 500 company." They even show on their website the evolution of their world-famous logo.
If you are ever in the area, you should treat yourself to a tour of the John Deere Historic Site, which still stands in Grand Detour, Illinois. There you will be able to delve deep into the company's fascinating history, see where John Deere created some original pieces of equipment, and even watch a blacksmith create some of those pieces of equipment.
Regardless of where they are made, nothing runs like a John Deere.