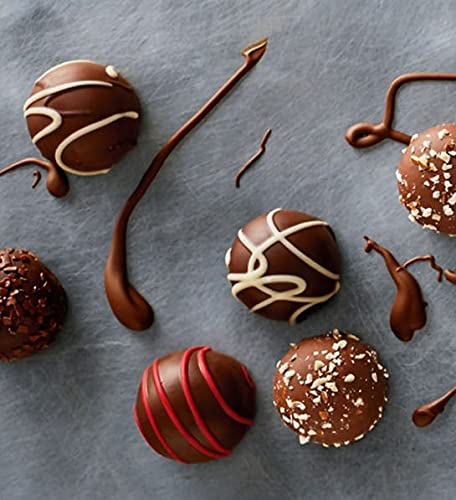 Humanity's relationship with chocolate can be traced back to ancient times. The Olmecs, an ancient people indigenous to Mexico, are thought to have been the first to discover chocolate. The Mayans eventually learned of the Olmecs' knowledge of chocolate, and the Mayans then in turn shared what they knew with the Aztecs. While their early versions of chocolate were not the gourmet varieties we enjoy in the present, it was still chocolate, nonetheless. 
The Aztecs, in particular, came to revere chocolate, believing that it was a gift bestowed upon them by the Gods. They relished in chocolate's energizing properties and the fact that it's an aphrodisiac. The Aztec reverence for chocolate is a testament to how infatuating the indulgent treat is. To say that chocolate has stood the test of time since first being enjoyed by those ancient peoples is an understatement. While we don't believe that chocolate is a derivative of a deity today, one look at the vast expanse of the chocolate industry proves that we do find it divine. From candy bars to carefully curated gourmet truffles, it's clear that people just love chocolate. 
Now that we've firmly established humanity's timeless love affair with chocolate, we can look at the very best way to enjoy it in the modern world. Grabbing a candy bar to curb your chocolate craving from time to time is a perfectly acceptable way to indulge in it. However, if you really want to experience chocolate in all of its deliciously intoxicating glory, or perhaps you want to show a special someone in your life just how much you love them, then you should opt for nothing other than the finest gourmet chocolate. Hence, we narrowed down the most divinely indulgent gourmet chocolates that will leave your tastebuds tingling and your other senses singing.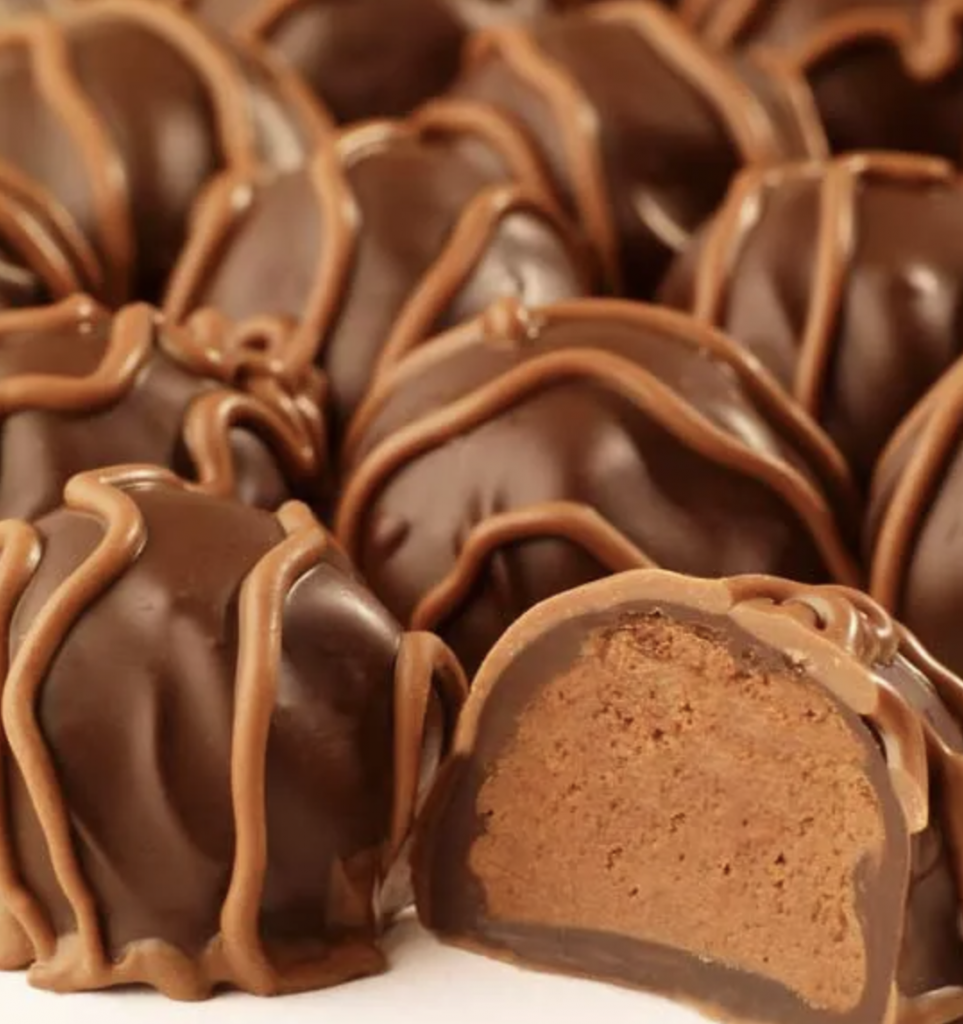 WHY THEY'RE THE BEST – Luxuriously decadent is the only way to encapsulate how these silky truffles taste. They are dark chocolate truffles drizzled with delicate milk chocolate accents and filled with a creamy melt-in-your-mouth cocoa center. These mouse truffles offer the absolute perfect balance of dark and lighter chocolate, making for an absolutely heavenly combination. And just as a forewarning, it is utterly impossible to eat just one.
START INDULGING FOR – $17.49 per 9.5 oz box at Gertrude Hawk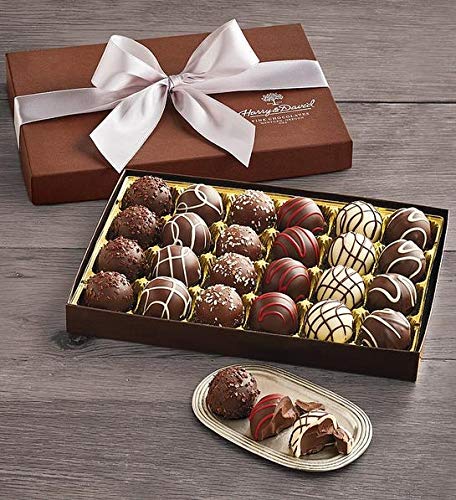 WHY THEY'RE THE BEST – This box of 24 assorted chocolates makes for an ideal gift for any chocolate lover or even serves as a great way to pamper yourself. The box comes with a total of six different flavors with four of each variety. The tantalizing collection includes dark chocolate, dark chocolate cherry, dark chocolate raspberry, milk chocolate, milk chocolate almond, and white chocolate coffee. The box presentation only makes the chocolate inside even more mouthwatering. Harry & David's chocolates are truly the epitome of gourmet chocolate.
START INDULGING FOR – $41.18 per box on Amazon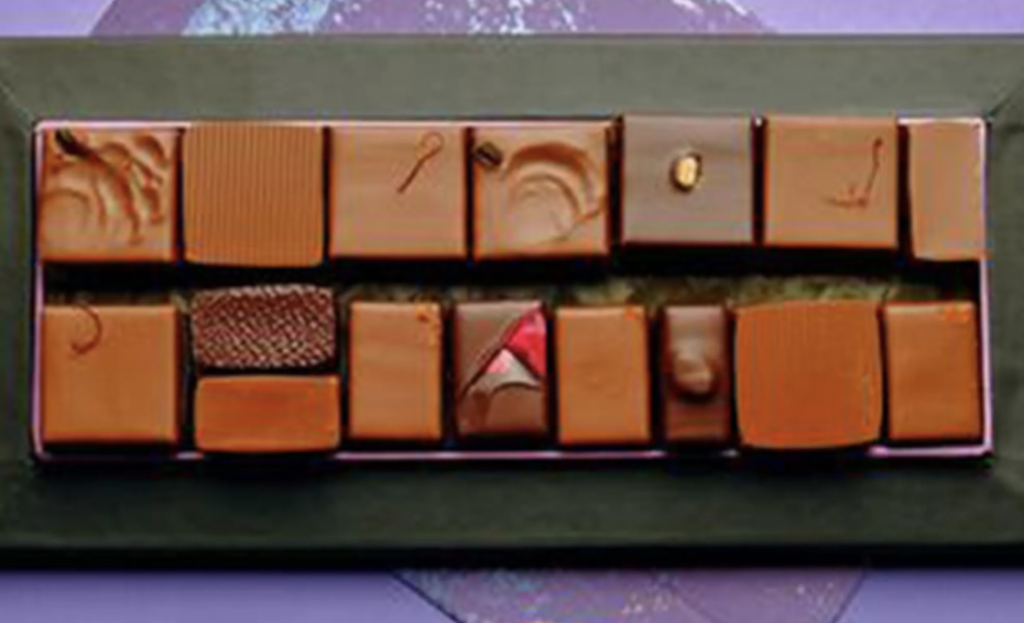 WHY THEY'RE THE BEST – If you are looking to experience some of the most exquisitely divine gourmet chocolate in the world, then look no further than Kreuther Handcrafted Chocolate. In 2016 Michelin-starred chef Gabriel Kreuther and acclaimed pastry chef and Master Chocolatier Marc Aumont began their quest to develop some of the finest chocolate imaginable, and they succeeded by tenfolds. These chocolates are the product of fusing French chocolate-making techniques with classic American chocolate flavors and the final results are incomprehensibly ethereal. Some of the finest flavors in the collection include Bananas Foster bonbons and cheesecake-flavored macarons. They are a bit on the pricier side, but the utterly transcendent chocolate indulging experience that these little bites of heaven provide makes the extra cost entirely worth it.
START INDULGING FOR – $99 per box at Gold Belly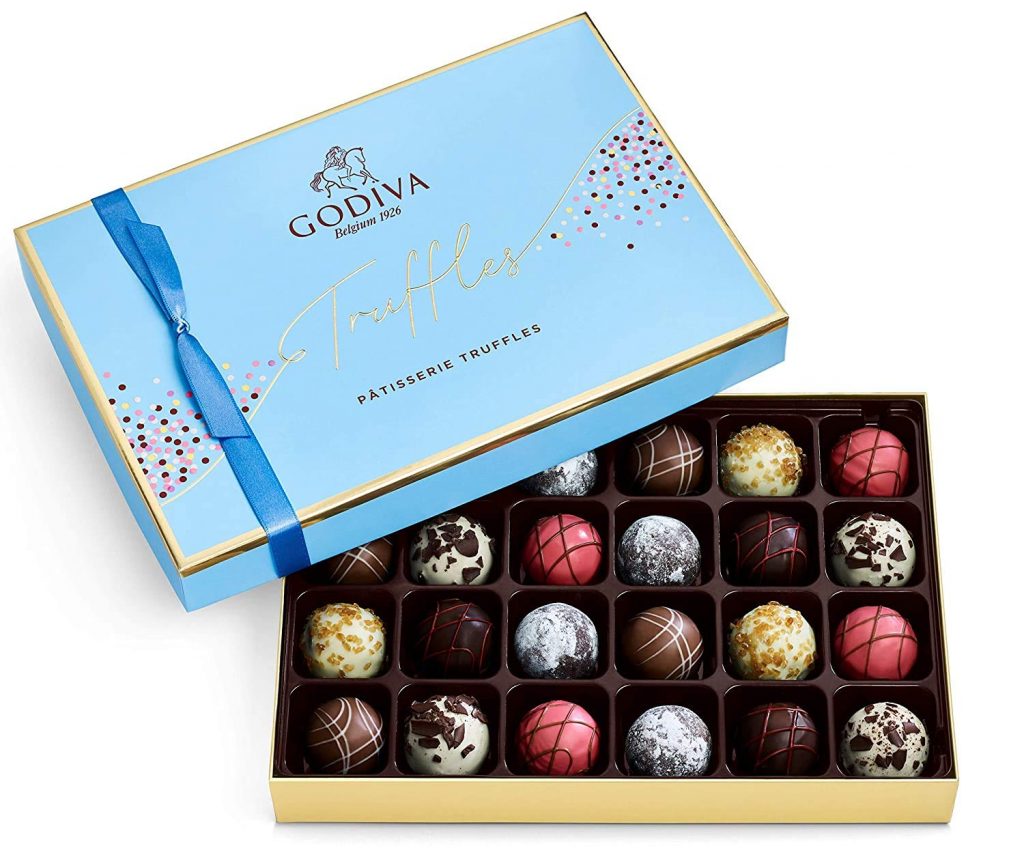 WHY THEY'RE THE BEST – These delicious gourmet chocolate truffles by Godiva are perfect for someone looking for variety. The indulgent assortment contains gourmet milk, white, and dark chocolate truffles that are each filled with superbly made Belgian fillings. Some of the more irresistible fillings include dark chocolate ganache, strawberry puree, and vanilla mousse. The truffles themselves are eye-catchingly designed, only adding to their intoxicating nature. Additionally, the presentation of the box itself is also something to speak of and would make for a wonderful gift for any chocolate-loving person in your life.
START INDULGING FOR – $49.95 per 24-piece box on Amazon
Article continues below headlines
---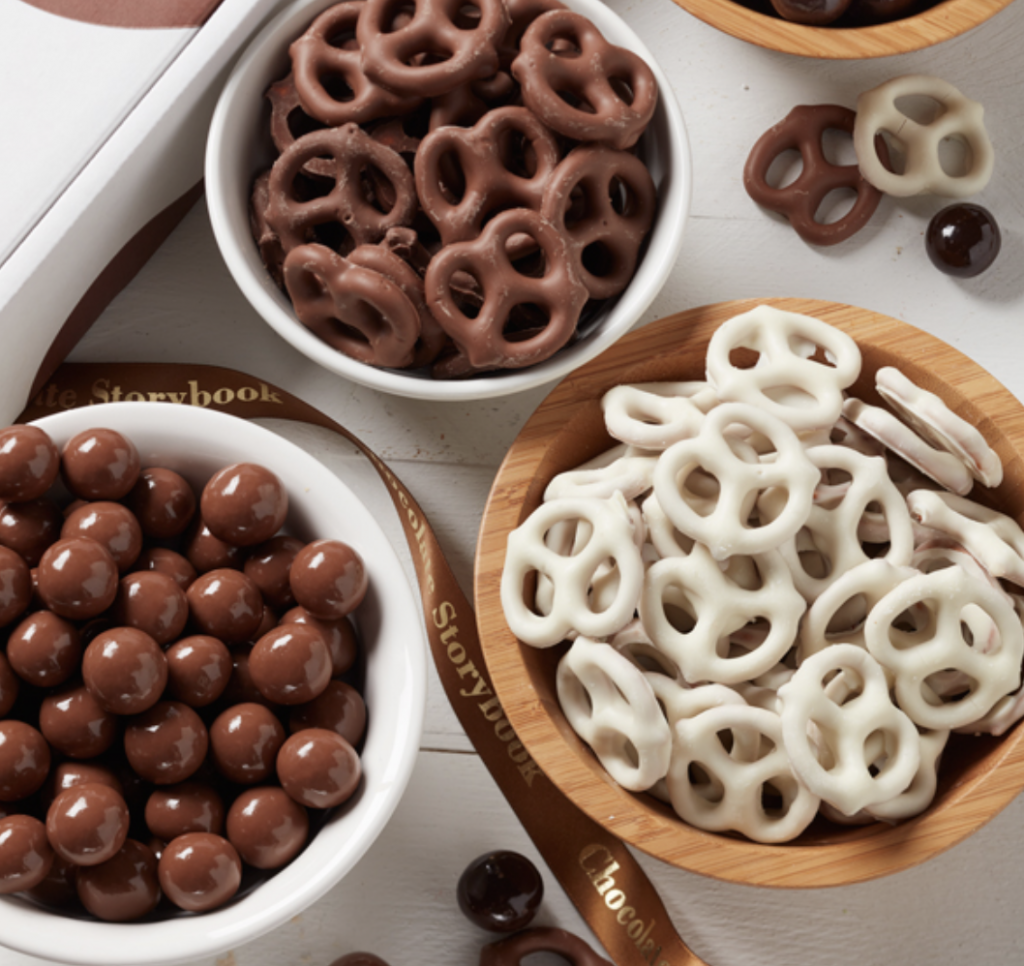 WHY THEY'RE THE BEST – This Ultimate Chocolate Snack Box is absolutely perfect for the gourmet chocolate-lover whose looking to mix things up a bit. The box is chocked full with an expertly crafted assorted variety of irresistible chocolate snacks including a whole pound of milk and dark chocolate malted milk balls and a whole other pound of milk and white chocolate pretzels. This box is an ideal representation of gourmet chocolate snack heaven, there is just no better way to describe it. And the box that it comes in just makes you want to munch on these little morsels of goodness even more, as it is outfitted in an adorable cow print.
START INDULGING FOR – $49.95 per box at Chocolate Storybook
THE CONCLUSION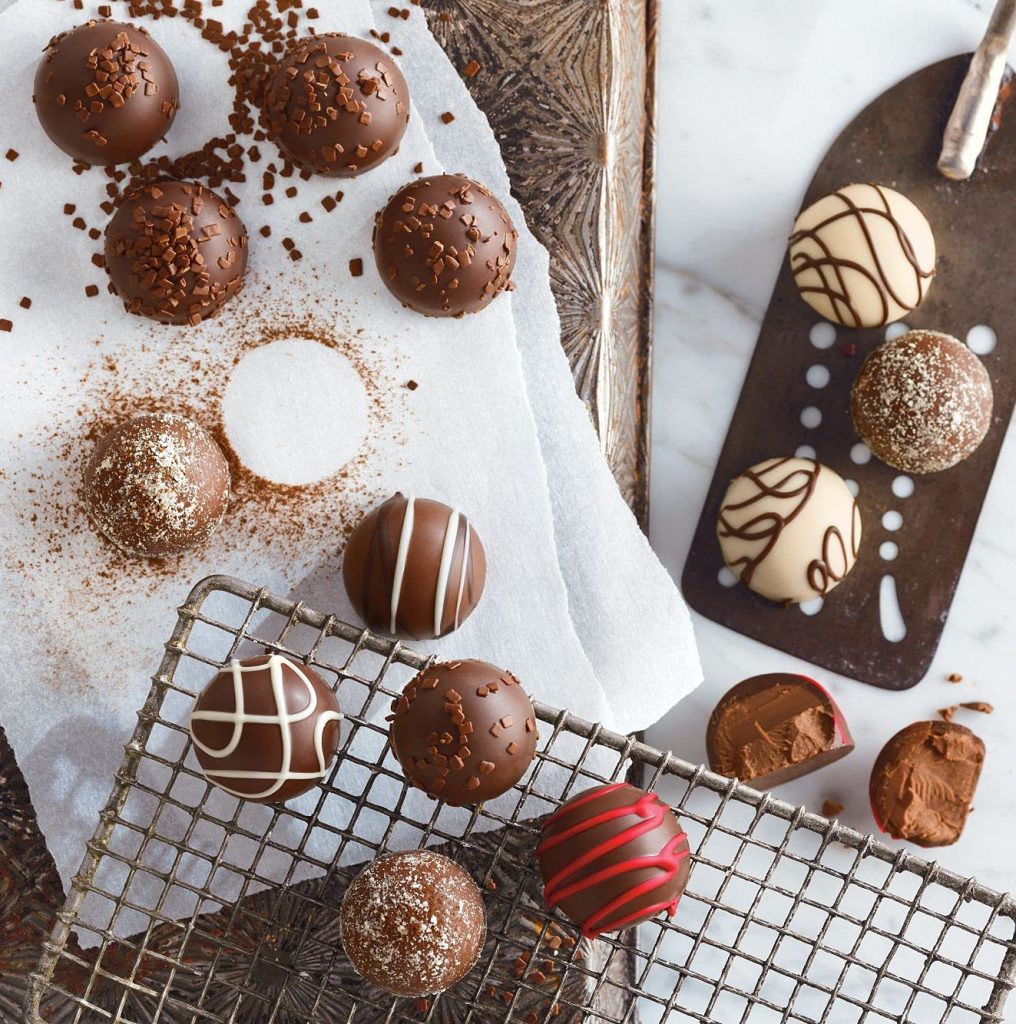 Gourmet chocolates are truly the absolute epitome of indulgent desserts. They not only satiate your salivating tastebuds but do so with an air of utter elegance. Thus, if you are a chocolate-lover, and my bet is that you are, then the varieties above will not only serve to rein in your chocolatey yearnings but will do so in the most divine of fashions. Whether you are a sucker for silky smooth truffles and are one to go straight for Godiva's assortment, like to keep it simple with the Ultimate Snack box, or are one who wouldn't hesitate to grab a piece of chocolate from Kreuther because you need the best of the best where chocolate is concerned, each and every variety above is guaranteed to offer the perfect fix for your chocolate-adoring lust.