Who doesn't love a good mid-morning or mid-day snack to give them a much-needed burst of energy or to satisfy a craving for something sweet? Snacks truly are the antidote to quell any hunger pangs before your next meal and are a convenient grab-and-go solution for when you need to down morsels in hurry. They are the perfect accompaniment to America's fast-paced always on the move lifestyle and were also a welcome respite in the two years since the initial onset of the pandemic.
Two of the most well-known snack food brands are Tastykake and Hostess. These two brands have been household names for decades and their products are a go-to for many looking to indulge in a delicious yet convenient confection. Yet, when comparing the two who can really lay claim to truly being the better one? We decided to find out by putting these two industry staples head to head to determine if Tastykake or Hostess has the best snacks.
EAST COAST ICON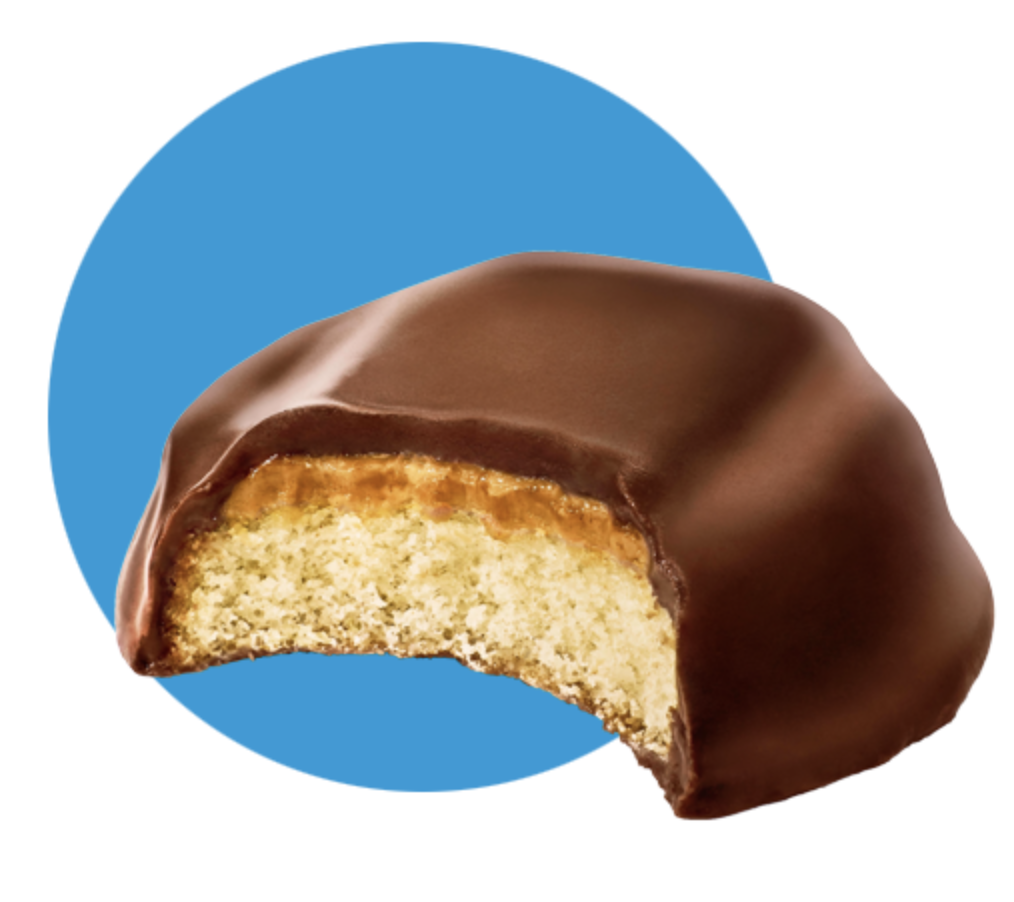 TastyKake is technically the younger of the two snack companies. It was founded in Philadelphia, Pennsylvania by Philip J. Baur and Herbert T. Morris in 1914. Today, it is still headquartered in Philly inside the Philadelphia Naval Yard. Baur and Morris first owned a bakery together in Pittsburgh but sold it in 1913 to the Ward Bakery Company. They wanted to take the capital they garnered from the sale and open up another bake shop, however, one of the stipulations that Ward included in the sales contract prevented the two from opening up another competing business within 100 miles of Pittsburgh. Hence, the partners honed in on Philadelphia.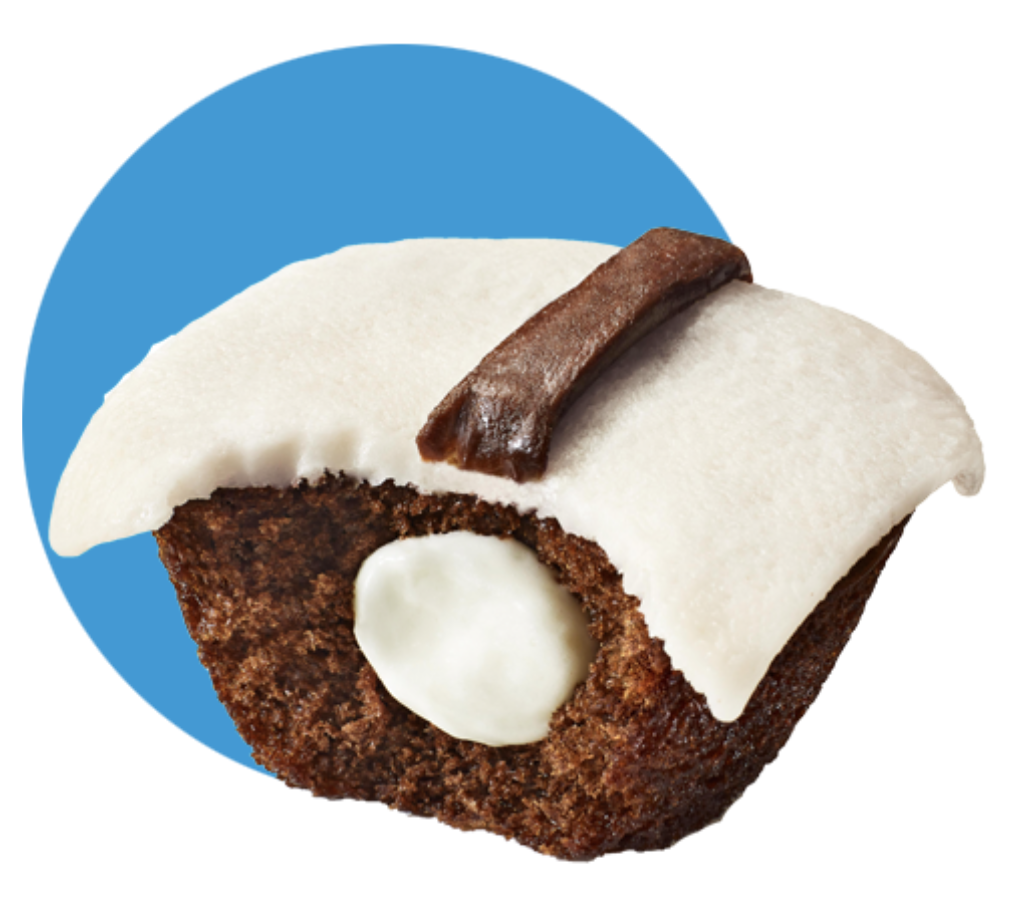 They opened up their first factory in Philly's Germantown area. Baur came up with the name Tastycake and hired a Boston-based college student to come up with the logo and both partners settled on the advertising slogan " The cake that made Mother stop baking." Right out of the gate, Tastykake was a major success. The new company was able to bring in an impressive $300,000 in revenue in their first year of operation.
Early on they only distributed their treats locally in the Philadelphia metro area via horse-drawn buggy. However, after WWII prompted them to ship many confections overseas for the soldiers to enjoy they decided to expand their distribution area to surrounding states on the eastern seaboard. TastyKake first went public in 1961 and was acquired by Flower Foods in 2011 who still owns the company today. TastyKake continues to be a regional snack food, distributing its portfolio of treats to states in and around the east coast of the United States. Two of their most popular products, Butterscotch Krimpets and Kandy Kakes, have remained enduring staples for the brand since their introductions in 1927 and 1931, respectively.
HOSTESS' HARROWED HISTORY

Hostess' history is not as cut and dry as TastyKake. Hostess itself has almost always existed under the umbrella of a larger brand. They technically were founded in 1849 in New York City. They were first a subsidiary of the Taggart Baking Company who in 1925 was acquired by the Continental Baking Company. The Continental Baking Company is what put the Hostess brand and its claim to fame –Twinkies – on the map. Then in 1984 Continental Baking Company was sold to Ralston Purina. Ralston Purina in what was a historical move, merged with Interstate brands in 1995, effectively putting the Hostess Brand under the control of one of the largest food producers and distributors in the United States.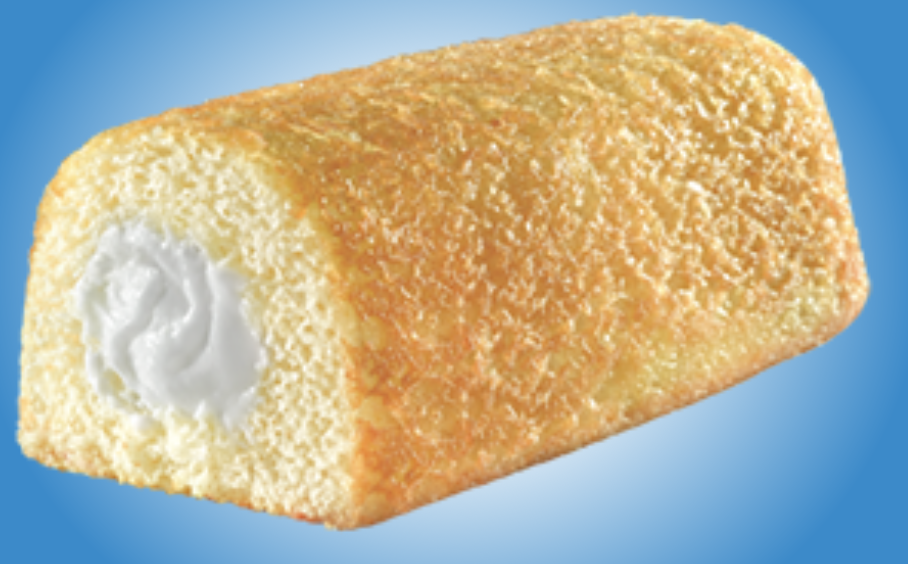 The move was thought to be a fruitful one for both entities involved as Interstate Bakeries had seen decades of impressive and seemingly impenetrable success. Interstate Bakeries had a history that went as far back as 1905 when Ralph Leroy Nafziger found Nafziger Bakeries in Kansas City. In 1930 Nafziger merged with Schulze Bakery to officially become Interstate Bakeries. Throughout the 1940s, 1950s, and 1960s Interstate Bakeries continued to acquire brands and diversify its portfolio. In 1969 they formally changed their name to Interstate Brands. The company continued to grow throughout the 1970s and 1980s. Then in 1995 came the marked merger of it and Ralston Purina.
However, Interstate Brands had grown too big, and what was thought to be its most advantageous acquisition that would bring them to even bigger heights proved to be their undoing. With so many separate brands to control, each was losing its identity and suffering from clashing cultures which ultimately was reflected in the quality of the products that Interstate was putting out. In 2004 the snack food giant filed for Chapter 11 bankruptcy and liquidated most of its assets.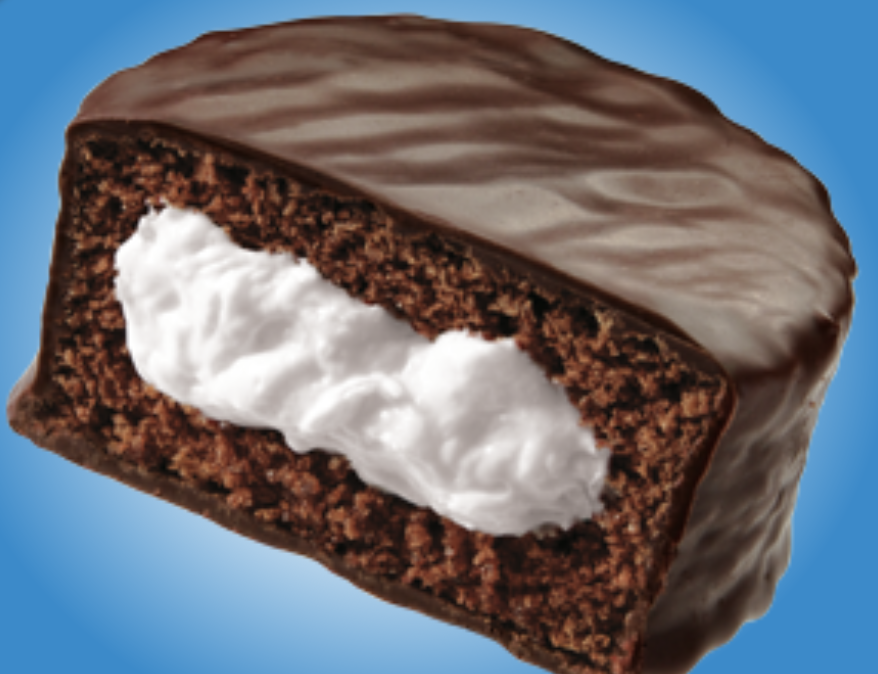 In 2009 the company attempted to reboot itself as Hostess Brands. An attempt that ultimately failed, and in December of 2011 they filed for bankruptcy under its new name. Then in 2012 Hostess Brands was forced to file for bankruptcy a second time. This marked what many believed to be the death of Hostess' beloved Twinkie, as it and all of its products were subsequently discontinued.
Alas, Hostess, its Twinkie, and other popular snacks were not destined to die untimely deaths. After being flipped flopped between a few different companies for a year or so, Hostess ultimately landed under the umbrella of Bimbo Bakeries. Bimbo relaunched Hostess and its snack foods, to the great delight of the public, in mid-2013.
HOW GOOD ARE THEIR GOODIES?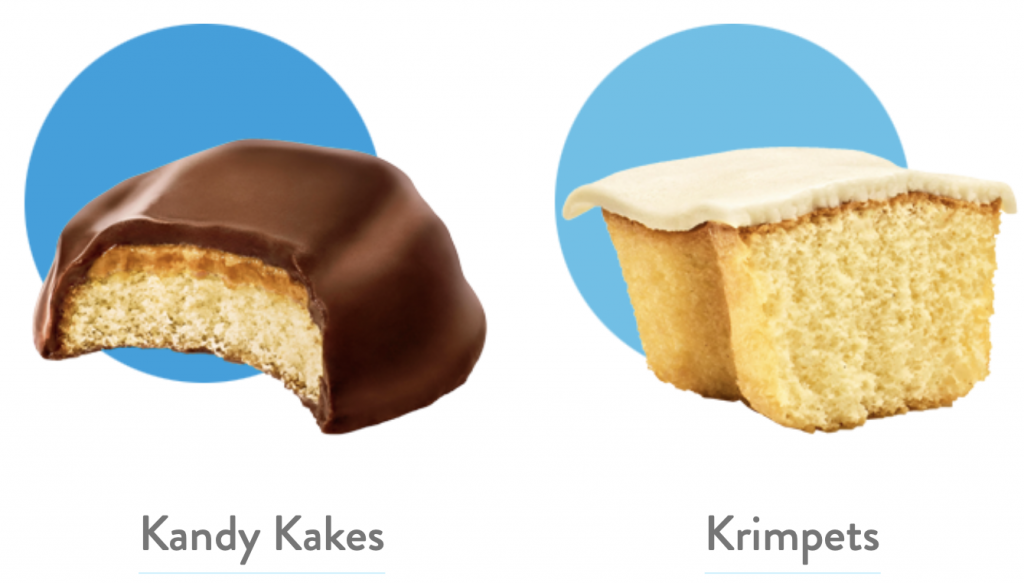 TastyKake's history is simple and straightforward, whereas Hostess' past has taken a few twists and turns along the way. Yet, each snack food staple has managed to release some of the most delectably delicious cakes and confections on the market. So when it comes down to the yummy goodies offered by TastyKake versus those made by Hostess who wins out?
For TastyKake, two of its earliest products remain among their most popular. Kandy Kakes are their best-selling treat and it's easy to see why. These unique treats are like Reeses Peanut Butter cups that have been elevated to a whole other level. Essentially, they are white cakes that are wrapped in a thin layer of peanut butter, and then topped with an all-encompassing layer of milk chocolate. They are soft and sweet and salty and satisfying all at once.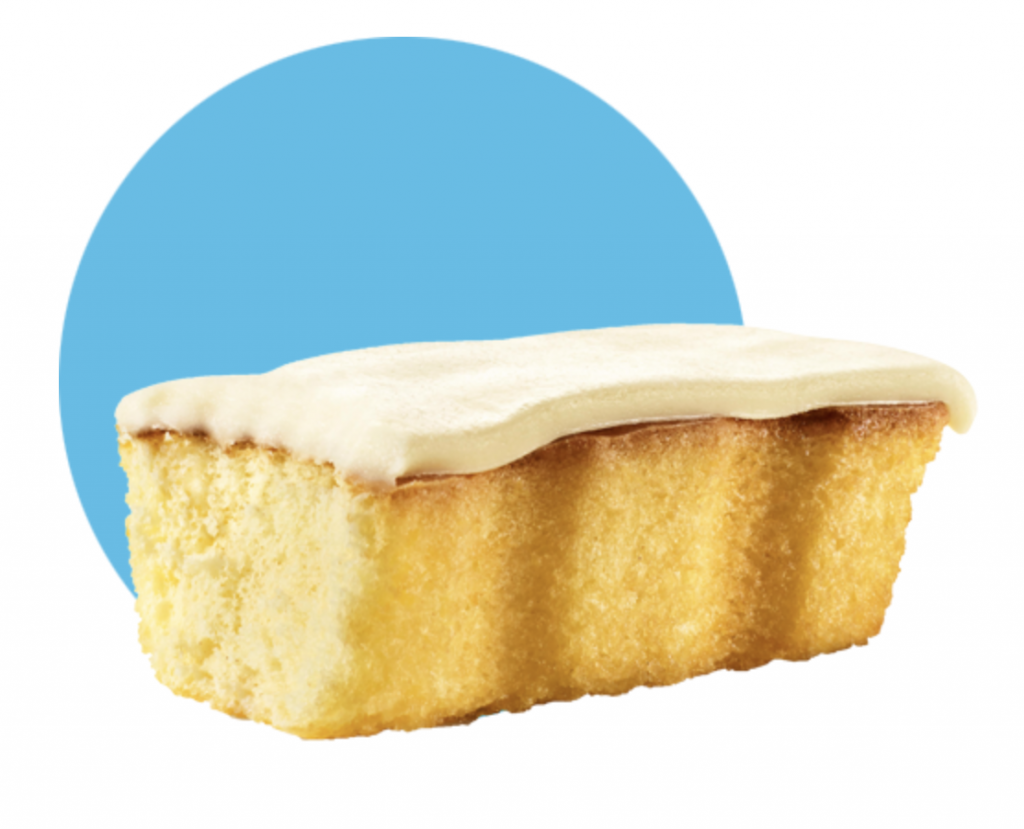 TastyKake's other top seller is its Butterscotch Krimpets. Butterscotch Krimpets are everything that one would expect from a snack cake. They are soft and spongy, yet firm enough to make for a satisfying bite. However, the real star of this treat is its butterscotch icing. The icing is applied in a layer that is thin, but not too thin. It's sweet, but not overwhelmingly so. The icing is the perfect complement to the cake, making for an irresistible combination.
Now, Hostess just may have the reigning king of all snack cakes. The Twinkie. You can't even utter the name Hostess without thinking of Twinkies. The Twinkie is not just a snack food. It is a pop culture icon whose golden outer cake with creamy white filling is adored and enjoyed by millions nationwide. The Twinkie is so popular that the entire nation went into a state of morning back in 2012 when they thought the golden sponges of goodness had left store shelves forever. That alone can put Hostess ahead of TastyKake. Hostess also prides itself on a whole other array of snack products like Ho-Hos, Snoballs, Ding-Dongs, and of course Blueberry Mini Muffins.
CAST YOUR VOTE, TASTYKAKE OR HOSTESS?
---
Loading ...
---
OUR PICK IS…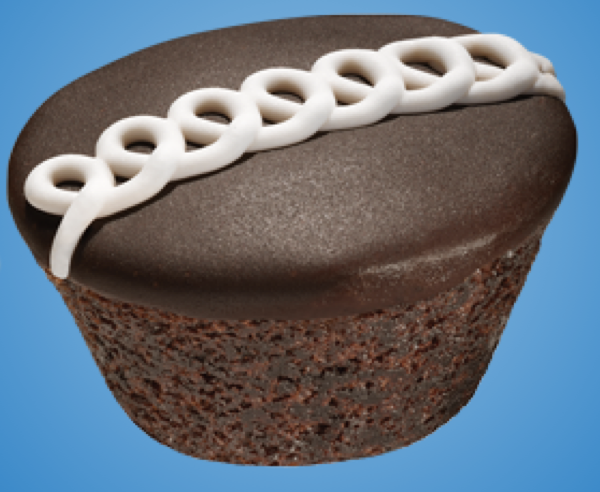 The clear winner here is Hostess. Hostess has been able to endure throughout its tumultuous history of being bounced around from owner to owner, even rising from the ashes like Phoenix when the world thought they were gone for good. Additionally, its products are available across the United States, unlike TastyKake who remains a regionally based company. Lastly, the popularity of its cornerstone product, The Twinkie, is absolutely undeniable. From hardship to snack food hero, Hostess wins the bragging rights in this contest.