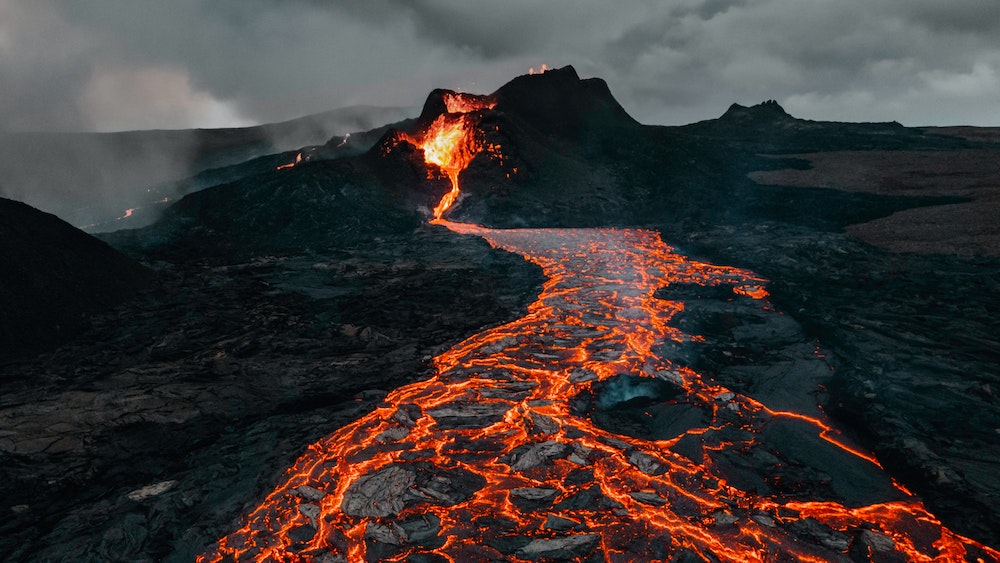 Mauna Loa volcano, a Hawaii volcano, continues to erupt. The lava flow is moving dangerously close to major infrastructure across the biggest island in Hawaii. This could cause disruption in the daily lives of many Hawaiians and local businesses who depend on these highways for their commerce.
"County officials have been working with the state Department of Transportation on a plan to shut down the Daniel K. Inouye Highway if the lava moves close enough to the road to pose a hazard," stated Adam Weintraub, communication director with Hawaii Emergency Management Agency
These plans can change though, depending on the lava flow.  According to the Weintraub, it was moving into a relatively flat area. This is causing it to slow and spread out. Hopefully, this will give the lava flow from the Hawaii volcano enough time to cool and harden no longer emitting dangerous gasses and heat.
Mauna Loa's lava flow is only 3.6 miles from the major highway as of Wednesday morning. This highway is the fastest route that connects the east and west parts of this island. This could cause financial strain on the residents in their attempts to make it work.
The Hawaii volcano Mauna Loa finally erupted for the first time in 38 years. This is made worse by the continuous eruption of a neighboring volcano Kilauea which has been erupting for a little longer than a year. Mauna Loa at 13,681 feet above sea level is the world's largest active volcano.
With Mauna Loa and Kilauea eruptions, air quality conditions are worsening across the island. An advisory has been released from the health department advising the elderly, children, and those with respiratory conditions to reduce outdoor activities. The reason for this is vog or volcanic smog.
The smog from the Hawaii volcano has been thickening in various parts of the island increasing trace amounts of ash and sulfur dioxide in the air. Both of which can cause serious danger to those who breathe these in large amounts. Sulfur dioxide can cause long-term damage such as respiratory infections and chronic bronchitis.
Weintraub has mentioned that there will be a 24-48 hour notice ahead of time to warn the residents if they will be needing to find alternative ways to reach their places of work, or cash in on those vacation days. The road will also only be shut down if there is a clear and unavoidable threat to the highway and they have no other choice than to close it.
If the road is closed in case of an emergency, there are first responders and hospitals waiting on standby to be sure that they can save lives. The state and the locals are coming together in a show that we humans can overcome whatever the world throws at us.
The eruption of Mauna Loa in Hawaii continues to be a developing situation, one residents of the island are monitoring closely.
---