Ford is raising the price of its F-150 Lighting pickup by 50 percent.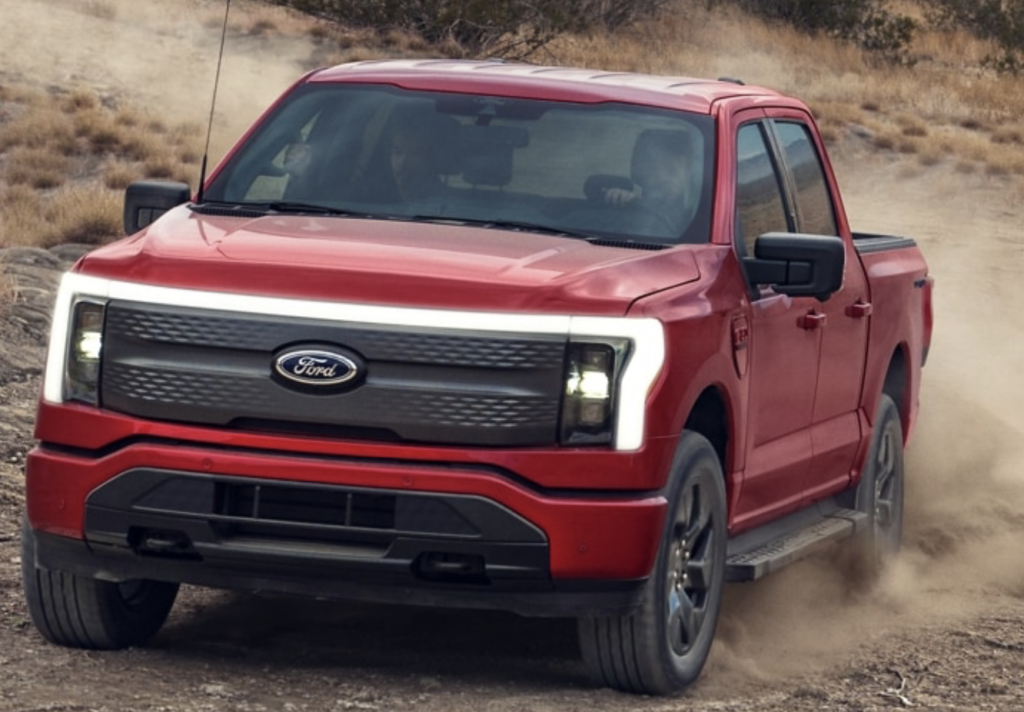 Are you interested in purchasing an electric pickup truck like Ford's F-150 Lightning model? If that's the case, get ready to be shocked by the price tag. Although Ford has restarted full manufacturing of one of its best-selling automobiles, the company has also announced that it would be increasing prices once more.
According to recent reporting by CNBC, the standard-range Ford Lightning Pro, a lower-cost version of the truck optimized for fleet use, will now start at just under $60,000, up 50 percent from its original starting price at launch last spring. And that's not all—the cost of the mid-level Lariat trim with a standard-range battery has increased from about $74,500 to just under $76,000, while the top-line Platinum trim's starting price has increased from about $96,900 to just over $98,000.
Why the price hike?
Well, the Lightning has been a massive hit with consumers, with over 200,000 reservations received in the first 12 days after its unveiling. And with rising costs of critical raw materials like lithium, cobalt, and nickel, Ford has had to raise prices several times since announcing the truck's pricing in 2021.
But even with the latest price increases, buyers are still snapping up the Lightning. According to Automotive News, Ford dealers are still receiving orders for the truck at higher prices. Indeed, in January and February, Ford delivered 3,600 F-150 Lightnings as it works to increase production to a goal of 3,000 vehicles per week by the end of 2023.
Previously, Ford had halted production and shipments of the Lightning in February after a battery fire in a just-built truck awaiting a quality check. The company identified a potential battery cell defect and recalled 18 Lightnings that may have had the same issue. But with no other fires reported and shipments set to resume this week, the incident hasn't dampened consumer enthusiasm for the Lightning.
Despite the rising costs, Ford is forging ahead with plans to dominate the electric truck market. Sources say Ford executives and SK On, a South Korean company, announced plans to start the BlueOval City project in September. This project will take place on a 3,600-acre site in Stanton and create about 5,800 jobs. Ford and SK are also working together on an electric battery project in Glendale, Kentucky, that will cost $5.8 billion.
With Ford gearing up to lead the pack in the auto industry, one thing is certain: the electric F-150 Lightning pickup truck will be front and center of their efforts. So for those still considering making the investment, rest assured that you'll join a community of passionate fans who can't wait to get behind the wheel of this powerful and exciting vehicle.
The Ford F-150 Lightning symbolizes the future of transportation, and owning one is a surefire way to make a statement while helping to shape the course of the industry.
---