Fiberglass is known to cause eye, skin, and lung irritation and other issues, and it is sometimes used in mattresses.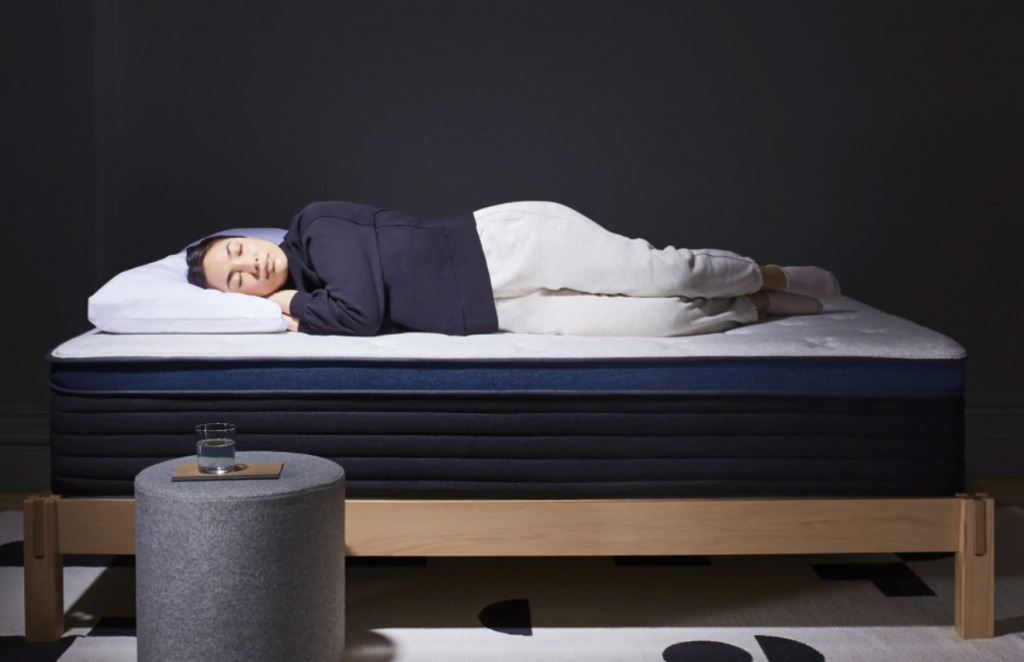 Mattress manufacturers sometimes use fiberglass to meet fire safety standards. While this may sound like a good idea, it's actually pretty dangerous. Exposure to the substance may cause a variety of health problems, from eye injuries to lung disease. Now, some mattress companies are being questioned after several people reported fiberglass escaping from the inside of their beds.
According to Consumer Affairs, the biggest fiberglass complaints came from folks who weren't given adequate warnings about the dangers posed by removing the mattress cover. An incident reported by Safer Products said a bed purchased from Ashley Furniture featured a zip on the outer cover that allowed access.
Due to the lack of adequate danger warnings, the customer believed the cover was removable. It was only after she washed it that she realized fiberglass from the mattress had spread through her home and children's bedding. "It's on all our clothing, furniture, couches, washer, dryer, and carpet," she told the publication.
Sadly, her home insurance has denied her claim. So she has to replace most items in her home herself. "My kids have been referred to see lung specialists and eye doctors since they have been in contact with the fibers since 2019," the unknowing fiberglass mattress owner added. Her family now suffers from itchy skin, eye irritation, and bloody noses.
In 2022 the Los Angeles Times reported a case in which a Zinus bed leaked fiberglass inside the mattress box. The blunder caused an entire family to contract skin and respiratory tract irritation. Their house was contaminated, which cost more than $20,000 to fix. However, the manufacturer says there are misperceptions about the type of mattress materials it uses to comply with fire regulations.
Speaking to Consumer Affairs, Zinus said incorrect understanding about owning a fiberglass mattress has led to false and misleading advertising. The company also notes that none of its mattresses have been recalled, which was confirmed by Consumer Product Safety Commission. "Zinus provides quality products to our customers, and we take all customer feedback very seriously," the firm said.
Zinus also explained that the type of material used, including fiberglass, is standard in the mattress industry. The Consumer Product Safety Commission also found that this type of material is not considered hazardous. "Regulatory agencies and authoritative scientific bodies have concluded that exposure does not pose a risk of chronic health effects," the company told Consumer Affairs.
According to Top Class Action Lawsuits, fiberglass exposure can cause eye redness and irritation of the nose, throat, and stomach. People who have experienced health issues related to fiberglass mattresses may qualify to participate in a lawsuit investigation. However, Consumer Affairs found no specific information about the type of compensation claimants will receive.
But Class Action says if the fiberglass mattress cases are successful, a class action lawsuit related to the potentially harmful effects of the beds could provide people with money to cover costs associated with cleanup, replacing contaminated items, pet boarding services, alternate housing, emotional stress, and mental health services.
---