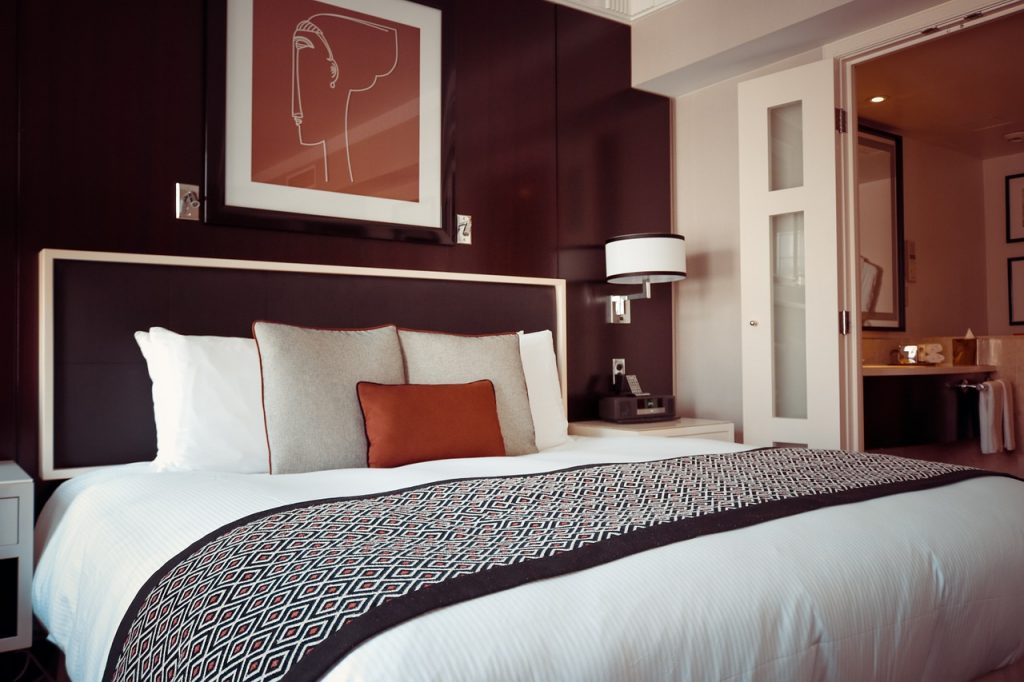 Getting a good night's rest is absolutely essential to your health and wellbeing. The quality of sleep that you get each and every night has a direct impact on your day-to-day. Maintaining a poor quality of sleep over long stretches of time can even lead to serious adverse health effects. Thus, making sure you are well rested is just as important as eating healthy foods that fuel your body and getting enough physical activity each day. That being said, one vital way to ensure that your sleep needs are met is to make sure that you're going to bed every night on a mattress that is conducive to promoting a solid night's rest.
However, choosing the perfect mattress to suit your sleep needs could be an arduous task. Especially in today's world where many mattresses have now crossed over into smart home device territory. In order to ease that overwhelming notion of having to choose between a seemingly limitless amount of mattresses, we took it upon ourselves to do most of the leg work for you. We narrowed down an exceptional list of mattresses based upon form, functionality, and their ability to promote a noteworthy night's rest.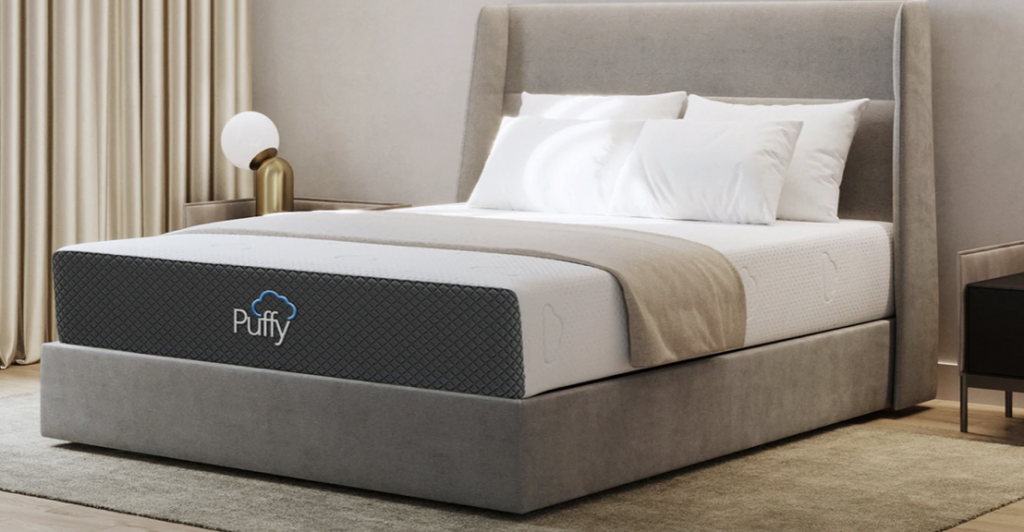 WHY IT'S THE BEST – The Puffy Mattress is ideal for side sleepers because it was constructed with a 5-layer sleep system to promote full-body support no matter what angle you are resting at. Side sleepers notoriously fall victim to having inadequate support for the neck and middle back while they are asleep. Puffy mitigates the poor support that side sleepers often succumb to by seamlessly molding to your body to fill any gaps or areas lacking support, effectively eliminating any undue stress on your body.
In addition to this mattress uniquely offering complete full-body support, it comes outfitted with a variety of other perks that add to a good night's sleep. The Puffy Mattress facilitates motion isolation. Thus, if you or your partner are prone to tossing and turning at night, the Puffy's motion isolation properties will serve to ensure that you or your significant other are not awoken as a result. It was also constructed with a cooling gel to keep you from getting overheated during the night. Additionally, its exterior is hypoallergenic and has superior stain resistance.
PRICE – $1249 for a Queen or $1449 for a King at Puffy Mattress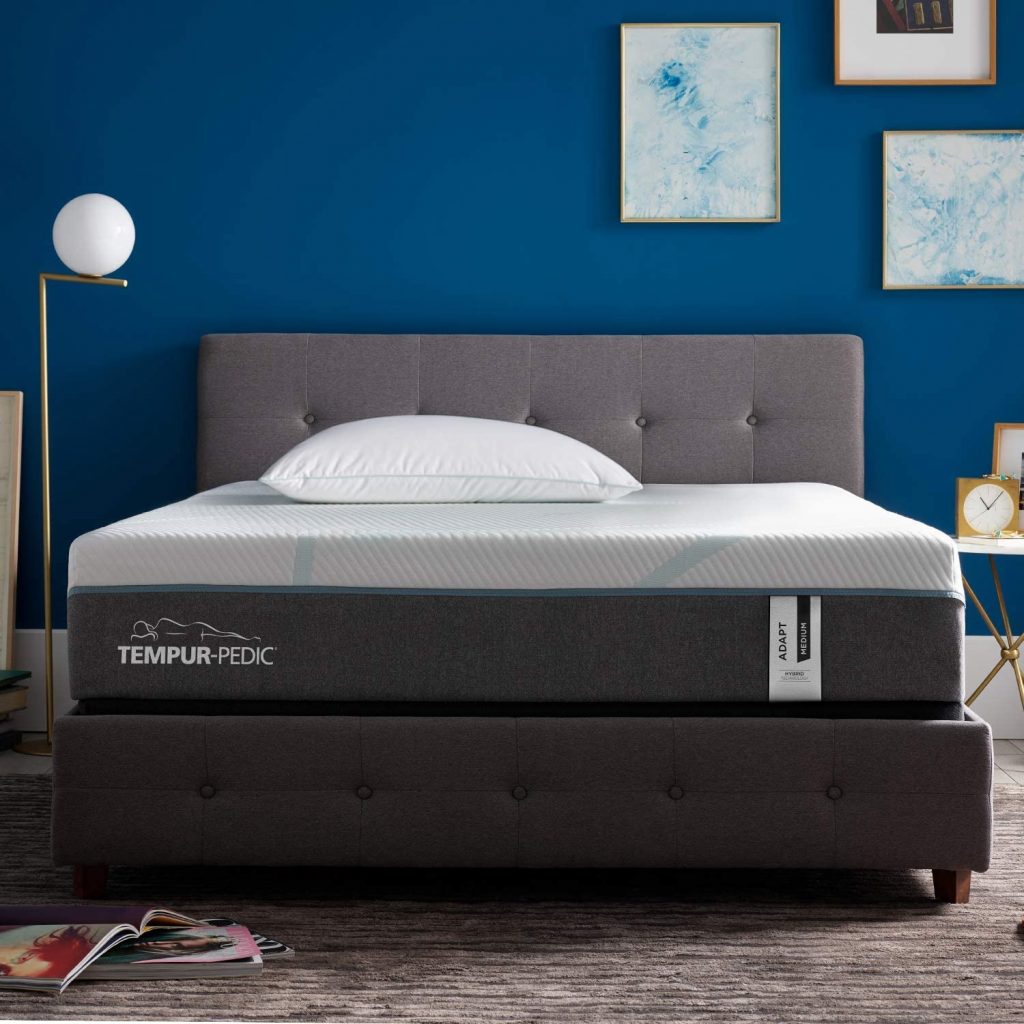 WHY IT'S THE BEST – The Tempur-Adapt is uniquely suited for back sleepers because of its innovative supportive design. It was constructed with inner-spring coils that are encased in layers of body-contouring memory foam. This type of construction is ideal for back sleepers because the sturdy supportive springs prevent the body from sinking into the mattress while you still reap the contouring benefits from the memory foam.
Another nice feature of the Temper-Adapt mattress is the cooling technology that it is outfitted with. Tempur-pedic's proprietary premium knit technology is both breathable and ensures that the mattress maintains a cool-to-touch feel to prevent you from getting too warm while you are sleeping. An added benefit is that this mattress also comes with a 90-day risk-free warranty.
PRICE – $2299 for a Queen or $2999 for a King on Amazon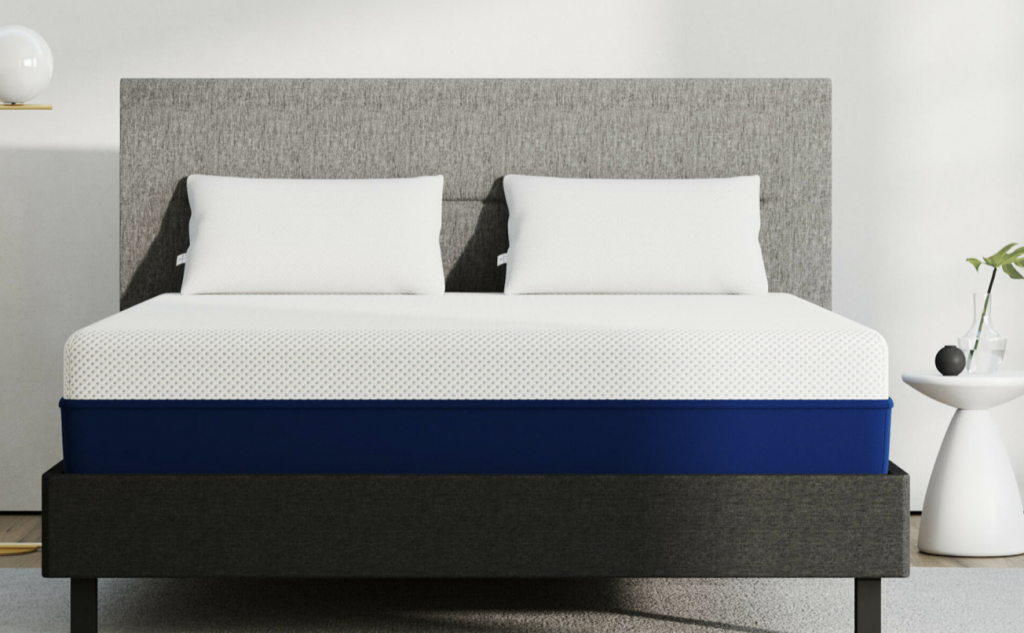 WHY IT'S THE BEST – If you are prone to waking up with a sore back and a crick in your neck then the Amerisleep AS2 is the optimum mattress for you. It is a medium-firm mattress that is outfitted with Amerisleep's proprietary memory foam called Bio-Pur. Bio-Pur is ideal for those suffering from aches and pains because it is designed to offer support while also gently cradling the body which facilitates easier movement in comparison to more traditional memory foams. Thus, instead of struggling to free yourself from the tight contours of typical memory foam, you can freely and effortlessly rotate into the position that is best suited to support your body. Additionally, Bio-Pur was also crafted to be much more breathable than other types of memory foam, which makes it ideal for sleepers who tend to run hot at night because it naturally promotes more airflow.
PRICE – $999 for a Queen or $1299 for a King at Amerisleep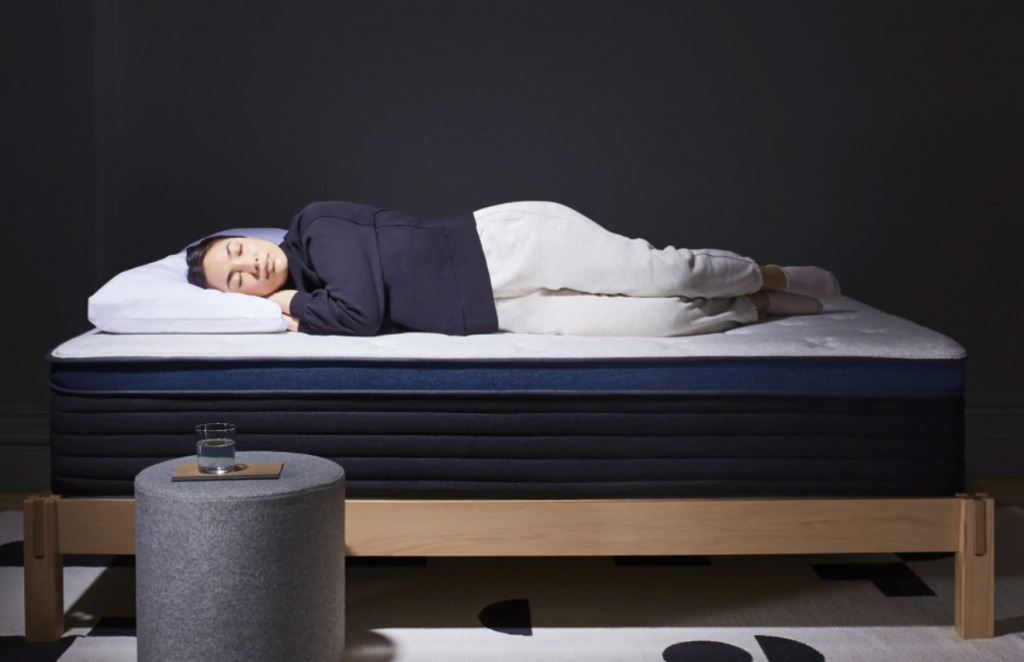 WHY IT'S THE BEST – If you are in a relationship then you know that when you settle down next to your partner to go to sleep there is always the chance that one or both of you won't achieve a good night's rest. Perhaps you are a restless sleeper that tosses and turns which tends to keep your significant other up. Or maybe your partner is one who likes to sprawl leaving little space for you to find a comfortable sleeping position. Whatever the case, these variables can negatively affect your quality of sleep. Therefore, when looking for a bed to share with your partner the key thing, besides comfort, that it should be equipped with is motion isolation. And the Helix Midnight Luxe happens to be the premier motion-isolating bed.
In addition to its essential motion-isolating properties, it is also a bed that was crafted to be the perfect compromise in terms of comfort level. It's not too firm, nor is it too plush. It falls somewhere in the middle, which is ideal for couples who can't agree on what level of firmness their mattress should have. As an added bonus, the support that this mattress delivers is also great for those who suffer from chronic back or neck pain. This mattress really is a win-win all-around.
PRICE – $1749 for a Queen or $2149 for a King at Helix Sleep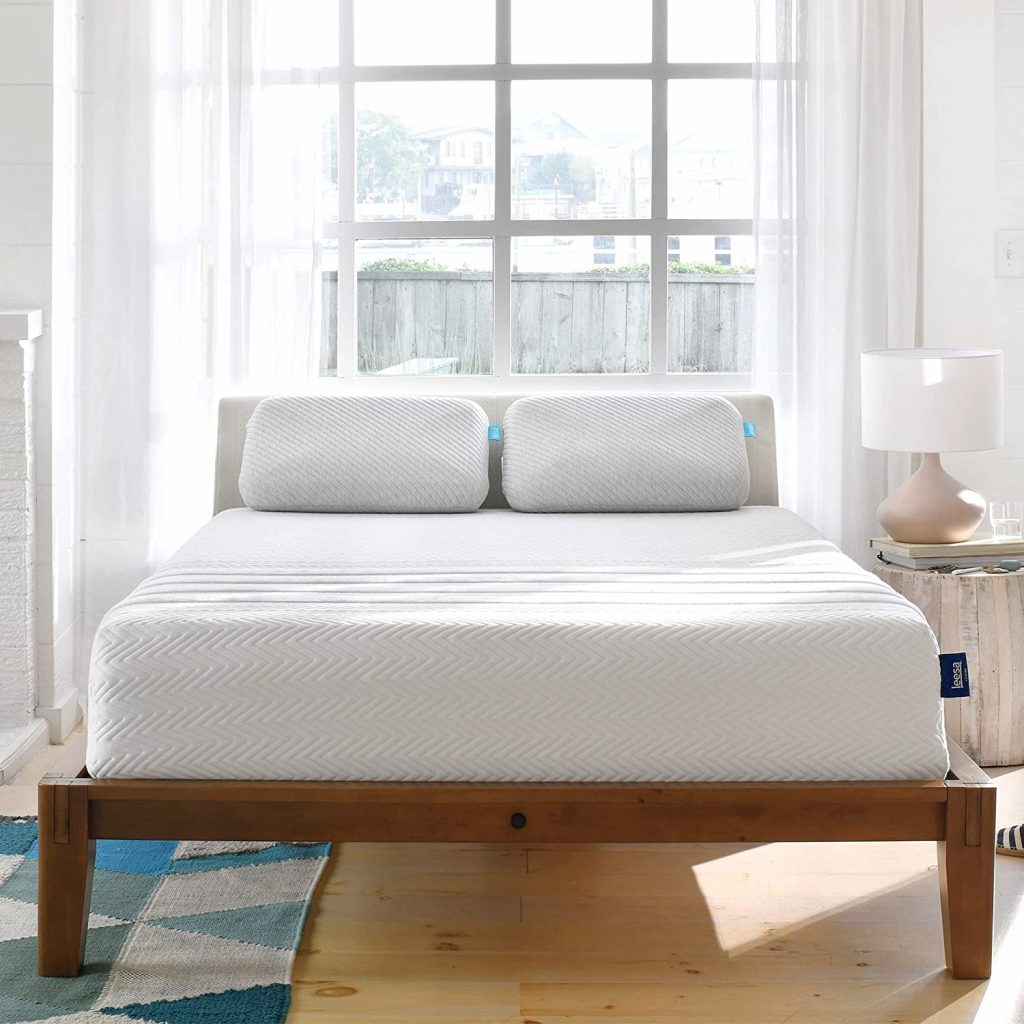 WHY IT'S THE BEST – The Leesa Legend is just an all-around great mattress. It is a hybrid mattress that was crafted with a combination of foam and springs to offer targeted full-body support. The springs help to relieve pressure from areas of the body that often incur the most stress like the neck, back, and hips. Because it is a hybrid bed it is innately more breathable than a mattress made completely of memory foam, making it ideal to keep you cool all night long. It was also smartly crafted with a medium firmness which is ideal for accommodating a variety of sleeping styles. This is the mattress to get if you are truly looking for a complete package that offers the best of both memory foam and traditional innerspring bed worlds.
PRICE – $2010 for a Queen or $2599 for a King on Amazon
THE CONCLUSION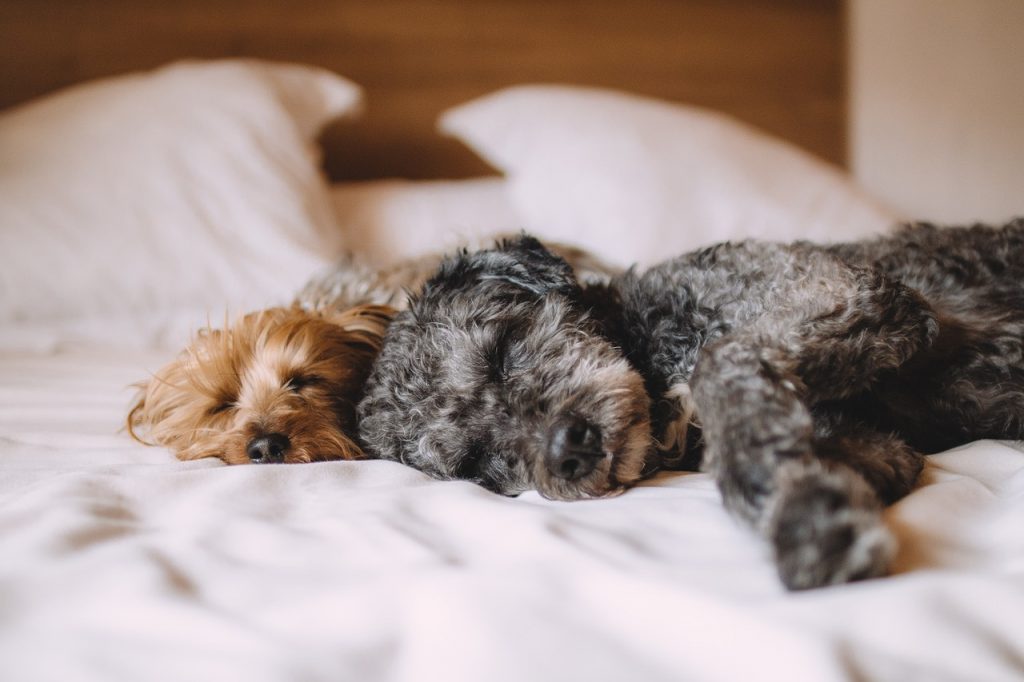 There are few things more satisfying than waking up feeling fully rested, refreshed, rejuvenated, and ready to start your day. Any of the mattresses above are well-suited not only to help you attain a good night's rest but to consistently achieve better sleep on a bed that is best for you. All that's left to do now, is plop yourself down, put on that sleep mask, and catch some well-deserved shut-eye.