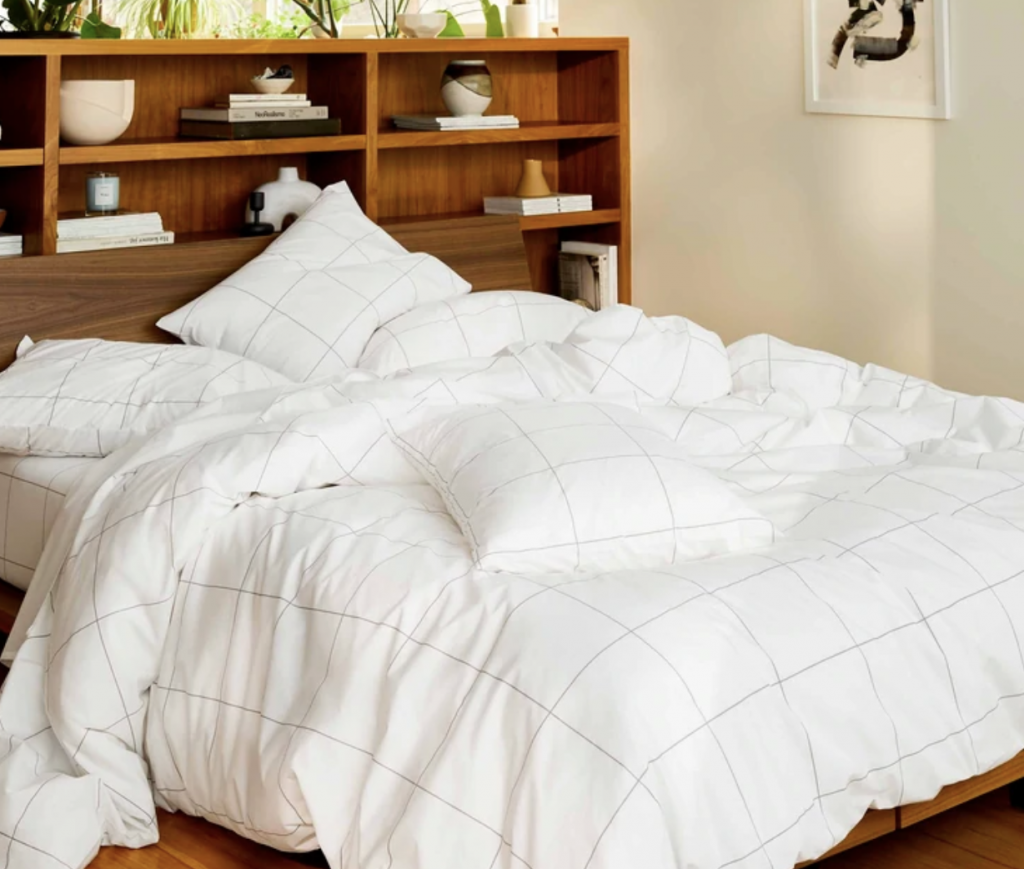 Getting the proper amount of quality sleep is absolutely essential to maintain an optimal level of health. Lack of sleep never equates to feeling your best, there is just no way around it, if you want to look and feel great then it is necessary to get a solid night's rest. Numerous things can aid in achieving better sleep. First and foremost, you have to make sure you have the proper mattress to support your body in a way that is ideal for you. Additionally, having a good sleep mask or even using different meditation apps can also help to ensure you get enough shut-eye. However, believe it or not, having the proper sheets for your bed can make a world of difference, too.
It's something that one might not think of immediately. Often bedsheets are just an afterthought, pieces of fabric that you use to cover your real sleep "tool." It's a shame that sheets are so underrated because they really do play a vital role in one's quality of sleep. For instance, if you have flannel sheets on your bed in the summertime, it's a safe bet that you are likely to become overheated during the night and wake up multiple times. That lends itself to poor quality of sleep. However, if you put those same flannel sheets on your bed in the dead of winter, then they will help to keep you warm and toasty all night long. Sheets are truly integral to getting ample sleep. Hence, because of how important they are, we narrowed down the best ones to put atop your bed.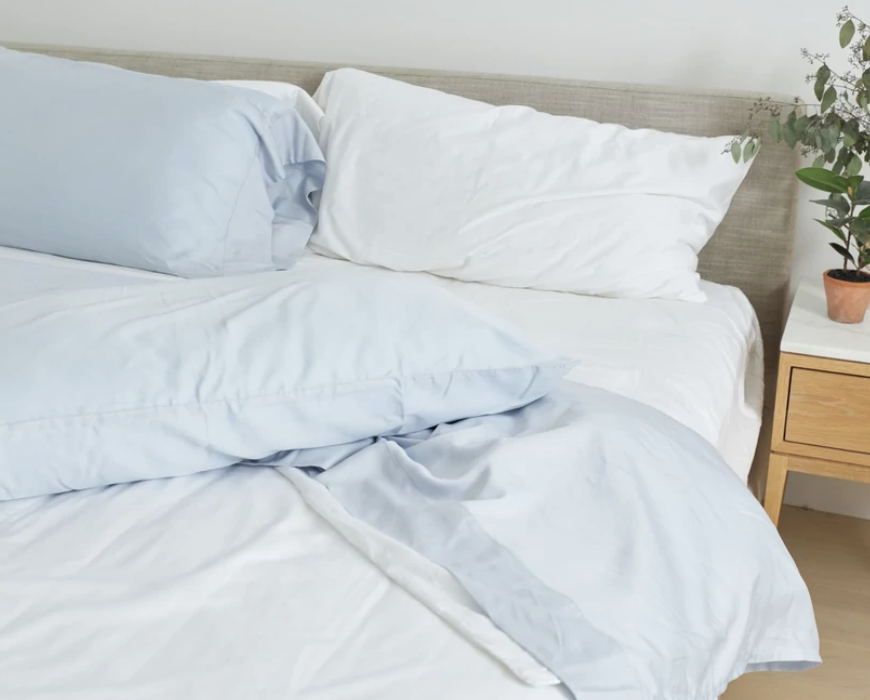 WHY IT'S THE BEST – This sheet set is absolutely ideal if you tend to get overheated during the night. They were crafted with a blend of lyocell and viscose materials which have properties that naturally absorb and release excess body heat. Essentially, these sheets have temperature-regulating abilities. What's more, is that the sheets themselves will stay crisp and cool feeling no matter how much excess heat they absorb. They are also ideal for keeping sweat at bay because of their moisture-wicking characteristics.
In addition to these sheets being perfect for controlling the amount of heat you're giving off as you sleep, they are also exceedingly soft and smooth. So not only will you always sleep cool, but you'll get the sense that you're enveloped in the soft embrace of a cloud. These sheets are also backed by a 60-day full refund policy and are available in all sizes from Twin up through California King.
PRICE – $229 for a Queen-size set at Slumber Cloud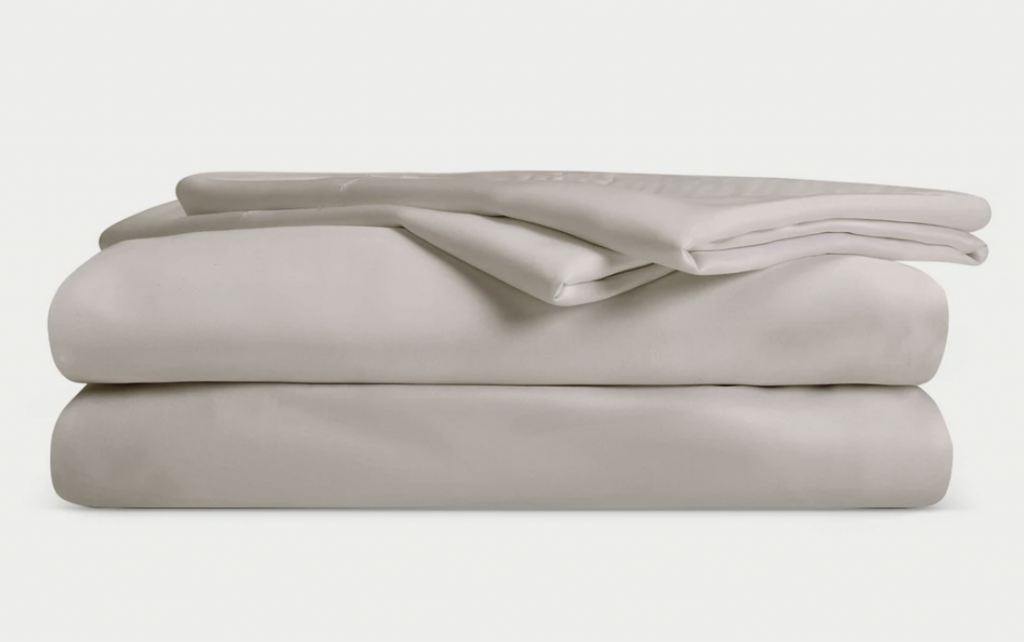 WHY IT'S THE BEST – Cozy Earth's Bamboo sheets are the absolute epitome of what sheets should be. They are perfect for all seasons as they are made with 100% viscose from bamboo. Viscose from bamboo can keep you both cool and comfy when the weather is warm or if you tend to overheat. However, they can also keep you warm and toasty when it's cold outside because of their insulating properties.
Not only are these sheets characterized by optimum versatility where temperature is concerned, but they are quite possibly the most silky smooth sheets that you'll ever feel. Cozy Earth describes them as "buttery soft," which could not be more accurate. These sheets come in sizes to accommodate all traditional bed sizes, as well as ultra-thick beds up to 18" as well as beds with separately adjustable sides. These sheets also come with a 100-day trial period and a 10-year factory warranty. All that said, I can't imagine sheets that would help you sleep sounder.
PRICE – Currently $295.20 (regularly $369) for a Queen-size set at Cozy Earth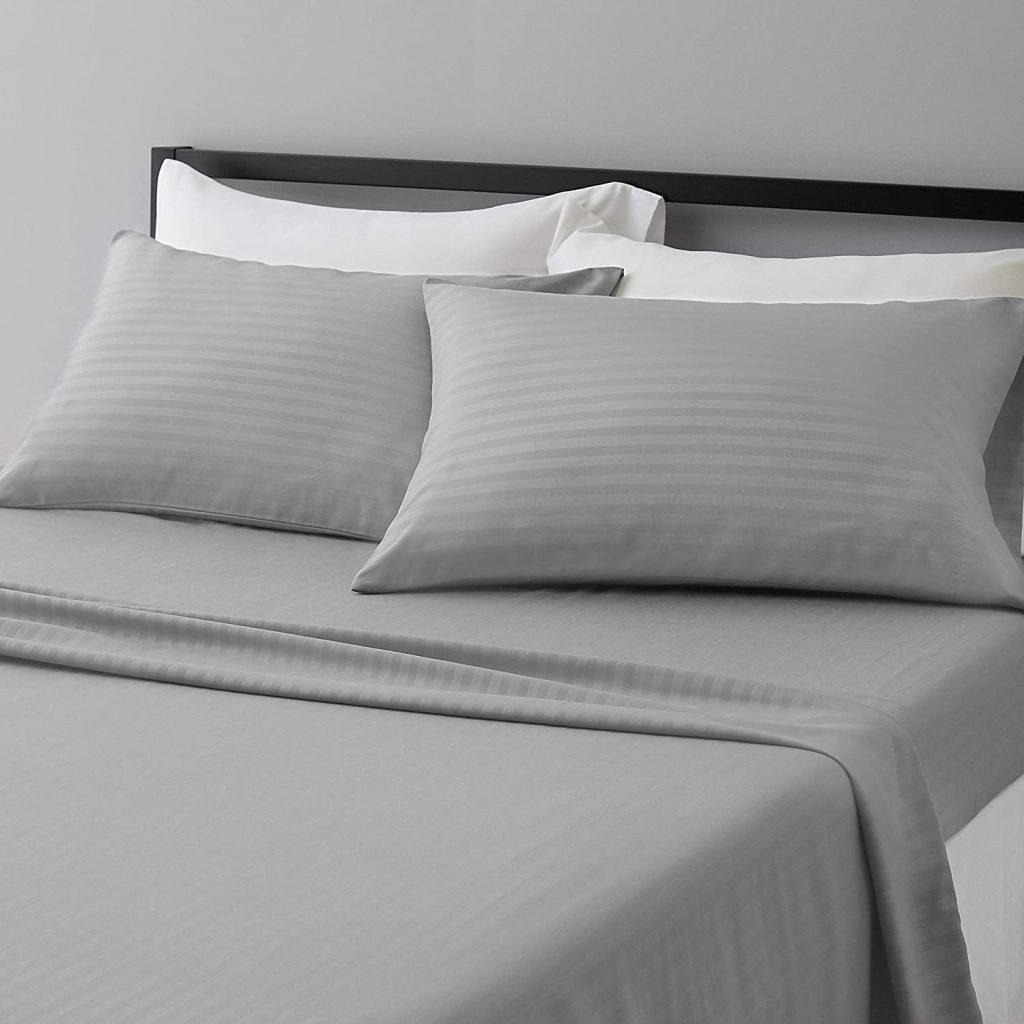 WHY IT'S THE BEST – This set from Amazon Basics is ideal for someone who is looking for sheets on a tight budget but doesn't want to compromise on quality. In terms of sheets, the higher the price per set is usually emblematic of greater excellence. However, that is not the case with these sheets. Their microfiber composition makes them feel incredibly smooth and soft. Their material makeup also gives them a very lightweight and airy feel.
Another great thing about these sheets is that you can throw them in the wash and not have to worry about reading the directions because they are both shrink and wrinkle-resistant. That makes for a nice peace of mind, especially if you have a hectic lifestyle, and worrying about if you're washing your sheets correctly is the last thing on your mind. Additionally, they come in a range of colors and styles so you are likely to easily find one to suit your home's decor. All this for a price that really cannot be matched.
PRICE – $21.44 for a Queen-sized set on Amazon
Article continues below headlines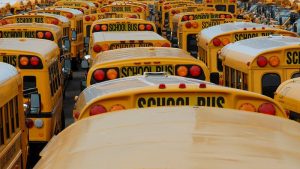 ---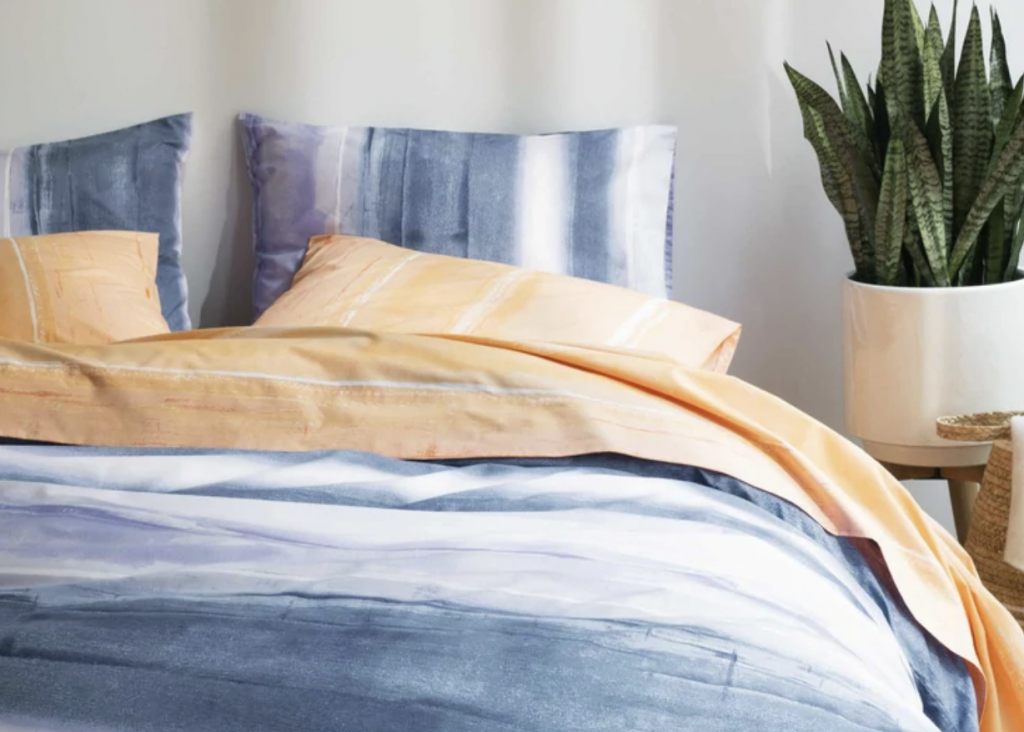 WHY IT'S THE BEST – Brooklinen's Luxe sheets are just an all-around solid product. They are made of 100% long-staple cotton and were crafted in a luxurious sateen weave. If you've ever had the pleasure of slipping into a freshly made bed outfitted with sateen sheets then you know just how splendid that can feel. These sheets are silky, soft, and elegant all wrapped up in one high-quality package that is meant to stand the test of time.
Another plus with these sheets is that they are not prone to shrinking or discoloration in the wash. Additionally, Brooklinen stands behind their product so much that they offer a return policy that extends an entire year. These sheets come in a wide range of colors (even some limited edition ones) and sizes, to suit the bedding needs of a diverse range of individuals.
PRICE – $157.50 (regularly $175) for a Queen-sized set at Brooklinen.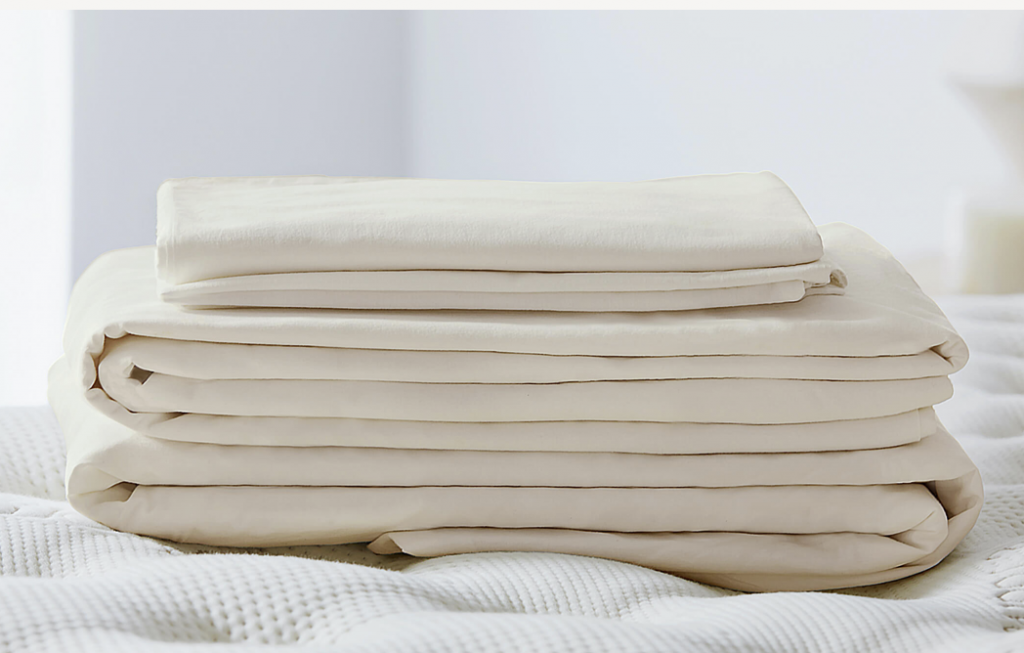 WHY IT'S THE BEST – Saatva's organic sheets are perfect for the person looking for sustainably sourced bedding that still was crafted with the utmost care and quality. These sheets were not only certified by the Global Organic Textile Standard (GOTS), but they received a fair trade validation. A fair trade validation means that they are guaranteed to be made in conditions where workers were safe and treated properly.
The sheets are comprised of 100% GOTS-certified organic cotton that was crafted with a percale weave. The percale weave makes the sheets feel both crisp and smooth, but at the same time cozy and inviting. Their 200 thread count also lends itself to the sheets feeling light and airy. They come with a 45-day warranty. Additionally, these sheets come in sizes ranging from Twin to Split King.
PRICE – $185 for a Queen-sized set at Saatva
THE CONCLUSION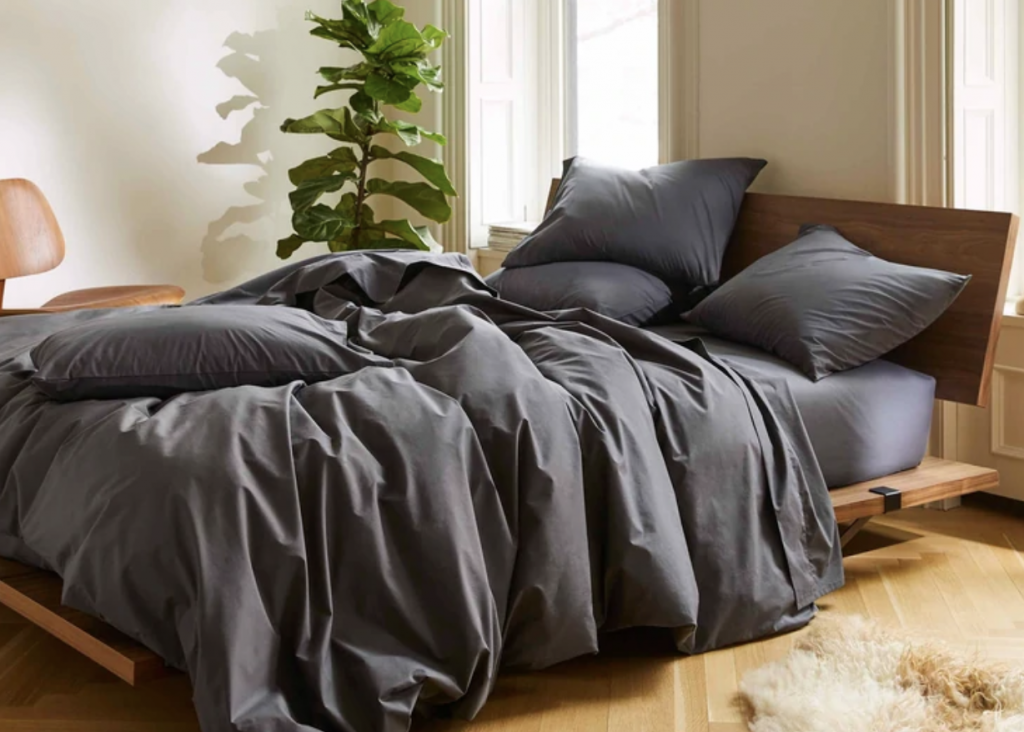 Whether you are a hot sleeper looking to stay cool throughout the night, looking for good sheets on a tight budget, or are environmentally conscious and want to buy ones made with sustainability in mind, any of the options above have got you covered. Sheets are truly essential to a good night's sleep. With our picks above, you won't only sleep sounder, but happier knowing that your bed is outfitted with the ideal ones for you.