Equal Employment Opportunity Commission has sued ExxonMobil due to the company failing to properly address racially offensive symbols that were being repeatedly displayed at its Baton Rouge, Louisiana facility.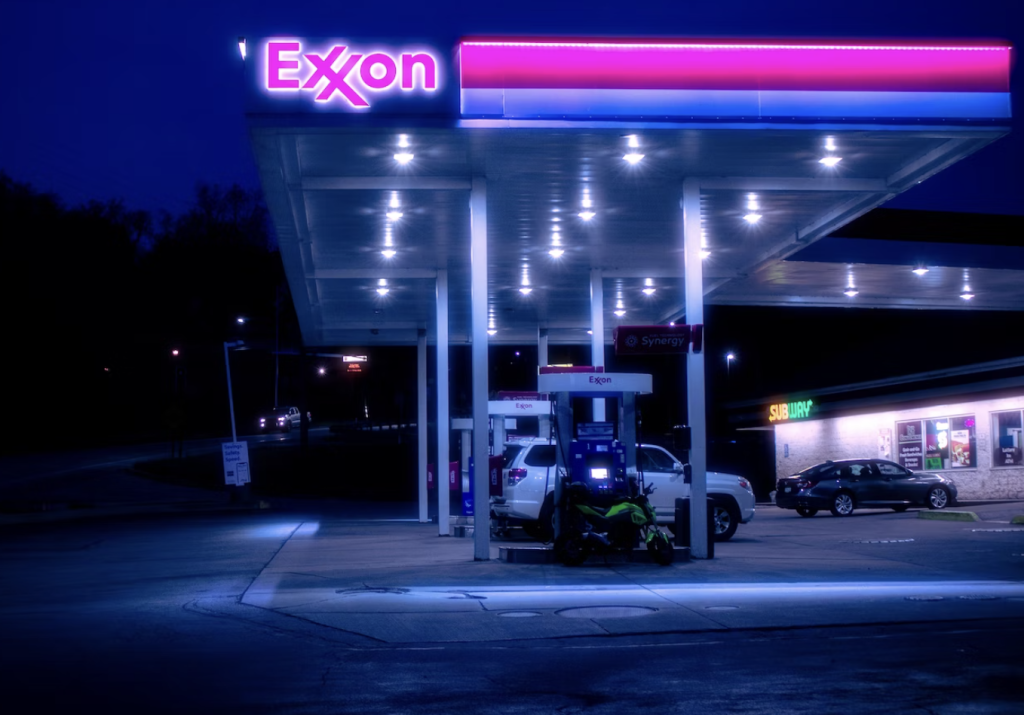 The ExxonMobil Corporation has been sued for racial discrimination. According to a lawsuit filed by the U.S Equal Employment Opportunity Commission, the company failed to investigate racially offensive symbols displayed at its Baton Rouge, Louisiana property. The charges also state that the oil giant did not protect harassed workers after nooses were found at a facility in 2020.
In a statement, the Equal Employment Opportunity Commission recounted the January 2020 incident where a Black employee found a noose at his worksite. At the time, ExxonMobil was aware of three other nooses displayed at its Baton Rouge chemical plant and refinery. In the lawsuit, the EEOC says the company failed to investigate these incidents appropriately.
There were also no measures put in place to end the harassment or prevent racially offensive symbols from being displayed. A fifth noose was found in December 2020. Speaking about the ExxonMobil lawsuit, EEOC Senior Trial Attorney Elizabeth Owen said, "A noose is a longstanding symbol of violence associated with the lynching of African Americans."
She added that these symbols are "inherently threatening" and negatively alter the workplace environment for people of color. As a result, the EEOC says ExxonMobil broke the law due to its lack of action. This created a "racially hostile" work environment and violated Title VII of the Civil Rights Act of 1964, a law that prohibits racial discrimination.
"When employers become aware of racially offensive or threatening conduct in the workplace, they have a legal obligation to take remedial action aimed at stopping it," Equal Employment Opportunity Commission Regional Attorney Rudy Sustaita said via CNN Business. However, ExxonMobil disagrees with the allegations.
In a statement via CNN Business, ExxonMobil representative Todd Spitler said the oil company immediately performed a thorough investigation of the noose claims. But there was no evidence to support allegations of racial discrimination. Instead, he insisted that the Texas-headquartered corporation has a "zero-tolerance" harassment and discrimination workplace policy.
Over the years, ExxonMobil established several methods for employees, contractors, suppliers, or customers to report criminal racial incidents safely. "We encourage employees to report claims like this, and we thoroughly investigated," Spilter said about the nooses. "The symbols of hate are unacceptable, offensive, and in violation of our corporate policies."
Director of the EEOC New Orleans Field Office, Michael Kirkland, said even isolated displays of racially offensive symbols are unacceptable in any workplace. The lawsuit was filed by the Equal Employment Opportunity Commission's New Orleans Field Office, which is part of its Houston District Office. The agency has jurisdiction over Louisiana and parts of Texas, the press release said.
Sadly, the nooses displayed at ExxonMobil are not exclusive to the oil company. In 2021, the same racially offensive items were discovered at an Amazon fulfillment center construction site in Windsor, Connecticut. According to CNN Business, the area had been shut down following the discovery of the first noose so that cameras, and other preventative measures, could be installed.
But an eighth noose was discovered despite on-site monitoring. Hopefully, the racially charged situation at ExxonMobil will be resolved soon.
---