Ben Affleck was spotted serving coffee to customers at a Dunkin' in Medford, Massachusetts.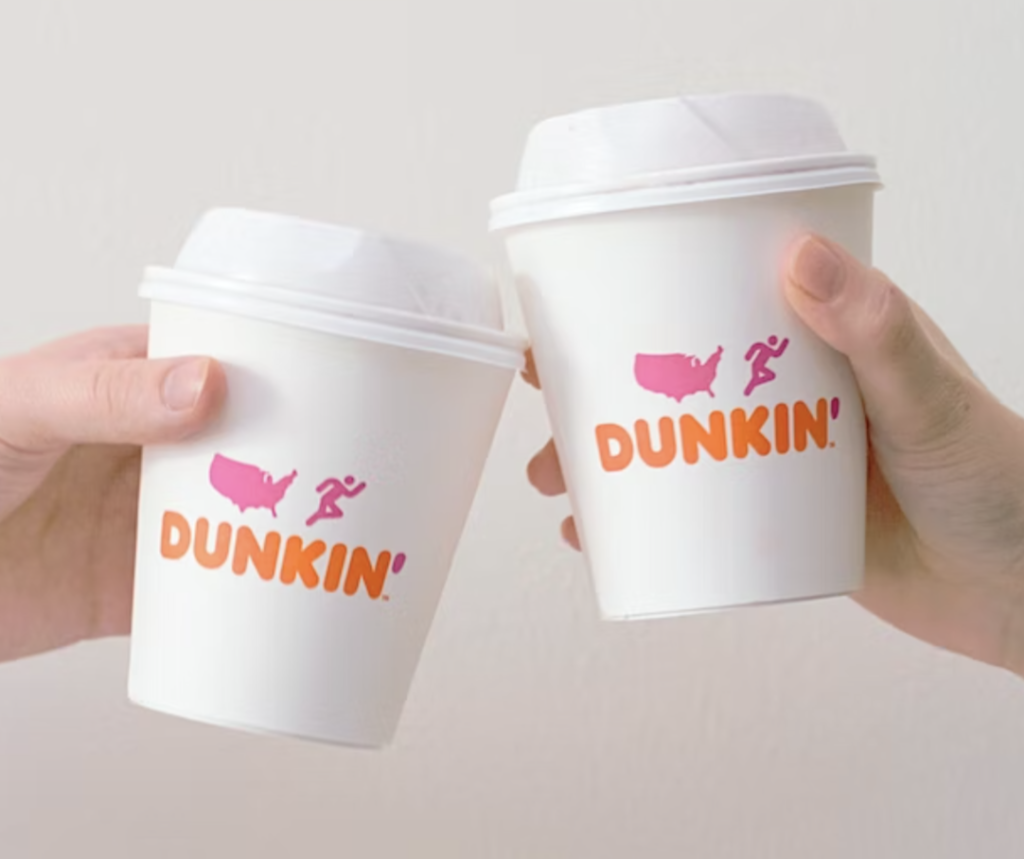 Americans love their donuts and their celebrities. So, wouldn't it be exciting news if the two somehow came together? Your wish came true after Ben Affleck joined forces with Dunkin' on Tuesday.
It's no secret that Ben Affleck likes Dunkin' coffee. He often gets photographed carrying some while going about his daily life. And those photos rapidly turn into viral memes.
Perhaps it makes fans connect with him a little more. After all, what screams "regular guy" more than juggling coffee and errands? But something happened this week that cemented that normal guy image for Ben Affleck.
The star visited a Dunkin' store in Medford, Massachusetts. However, he wasn't there as a guest. Instead, many customers got the surprising pleasure of getting served by Ben Affleck.
According to USA Today, "In several photos captured by fans, Affleck was seen sporting the full employee uniform: A brown "America runs on Dunkin" tee, matching visor and, to complete the look, a drive-thru headset." That sighting set the internet ablaze.
Excited fans snapped photos of the smiling star as he served them food and drink. One Twitter user said, "no one has ever seen Ben Affleck smile this hard in Hollywood. man needs to quit his job and start picking up shifts at Dunkin'."
Others echoed the enthusiastic sentiment. Comments included, "Find someone who loves you the way Ben Affleck loves #Dunkin." And "POV: Ben Affleck is handing me my medium cold brew with one cream and one pump pumpkin at a suburban Dunkin."
However, the excitement didn't end there. It turns out that Ben Affleck's wife, Jennifer Lopez, was in on the fun. "One user on Twitter shared a video of Affleck playing barista and serving coffee to Lopez, who donned a white, puffer winter coat."
One lucky Dunkin' customer who spoke with Ben Affleck apparently solved the mystery appearance. Lisa Mackey spent some time chatting with the actor and the film crew. "Mackey also described Affleck as "quick-witted and funny" to NBC10 Boston and said she was told by crew members that they were filming a commercial."
So that explains why Ben Affleck was serving his wife coffee. But why in Medford? That's not exactly clear.
However, Affleck is a Cambridge native. And he often films close to his hometown. That way, he can let his accent come out on full display.
Dunkin' has not released an official statement. But they did post a vague Tweet on Tuesday, which may have referenced the star's appearance. The partnership is good news for Dunkin'.
It provided the company with tons of free marketing and media coverage. However, it is also good publicity for Ben Affleck and Jennifer Lopez. The two are such a beloved and iconic duo that they are never far from the public's eye.
But the best news of the visit was a resurgence of Ben Affleck memes. One "meme joked that "Justice runs on Dunkin'," with a photoshopped image of Affleck sporting the Batman mask." And who doesn't want their coffee served by Batman?
---