Dog Sledding has been a national pastime in Greenland for centuries, however, the beloved activity is fading away due to a rapidly changing climate with only 1,800 active sled dogs in the region compared to the 5,000 there were just two decades prior.
Dog sledding has been a tradition in north and east Greenland for the longest time. But due to temperatures rising faster in the Arctic region than anywhere else on the planet, the local pastime is fading away. The impact of climate change has forced hunters and fishermen to give it up, and the number of sled dogs has plummeted across the country.
About two decades ago, there were approximately 5,000 sled dogs in Ilulissat alone. But now there are only 1,800, according to Flemming Lauritzen, who owns a dog sledding tour business with his wife Ane Sofie. She told BBC News that these dogs were usually present when she was a child and is saddened to see them disappearing from society.
Diseases and snowmobiles are partly to blame. But climate change has had the biggest impact on dog sledding. "The season is getting shorter and shorter. We can feel that," Flemming told the publication. Over the years they've also seen the nearby glaciers retreat. "All of the ice is missing now," he explained, pointing to a map of the Sermeq Kujalleg or Jakobshavn glacier.
This is known as a Greenland ice cap outflow. Every year, more than 35,000 cubic meters of ice calve from the glacier, and more icebergs calve into Disko Bay than anywhere else in the northern hemisphere. "The weather was more dependable when I was a youngster," tour boat skipper and dog sledding enthusiast George Jonathansen said. "We never know how the winter will be these days."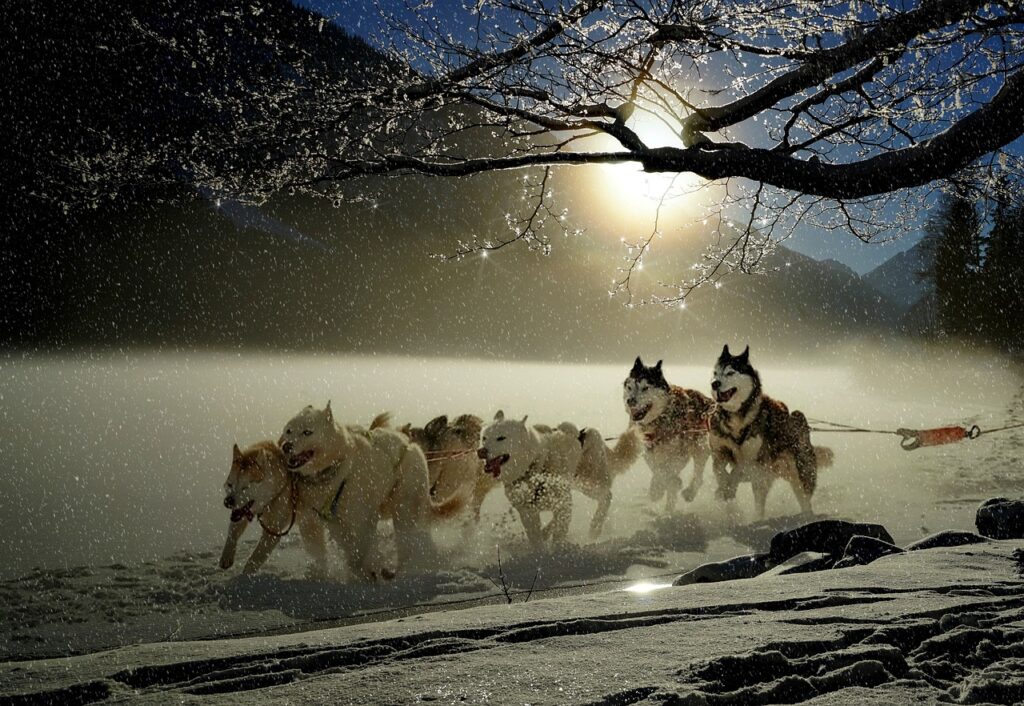 When asked about climate change, Avannaata District Mayor Palle Jerimiassen said the Greenland community can feel it every day. He told the BBC that diminishing sea ice is affecting local hunters further north, near Thule. They're used to embark on really extended hunting trips but are no longer able to do so. As a result, just like dog sledding, they must alter their way of life.
While most of these stories include sad anecdotes about dog sledding and other past times, scientists have issued serious warnings about the impact of global warming on Greenland's ice sheet. According to statistics from the Danish Arctic monitoring service Polar Portal, which is included in the UN Meteorological Agency WMO's Annual State of the Climate report, summer was chilly and wet.
There was also exceptionally heavy and late snowfall in June which delayed the melting season. But then a heat wave at the end of July caused significant ice loss. As a result, the ice lost 166 billion tons of "mass balance" over the 12 months ending in August 2021. These figures indicate that the sheet ended the season with a net surface mass balance of 396 billion tons, the 28th lowest level in 41 years. So the region has a lot more to worry about than a decline in dog sledding.
While the folks of Greenland may be sad that dog sledding is disappearing, horror stories of animal cruelty can be found in its operations around the world. In some areas, dogs are chained when not running and are sometimes abused by those who run them. In some instances, they are even killed when they are no longer seen as "paying their way."