Dogue, a new French restaurant in San Francisco, serves its canine customers a three-course menu starting at $75.
Dogs are really a man's and woman's best friend. They comfort us during tragedies and times of sadness and worry, and we worry about them when they get older and start showing signs of decline. Don't you think if you could take them to a restaurant, you'd want them to have the whole experience of dog-tasting menus all to themselves?
Yes, you would. What better way to show them how much we love them back than by spoiling the heck out of our four-legged babies? And, according to Food & Wine, there's a new way for us to show that love–by taking them out to eat at a restaurant just for them complete with dog-tasting menus just for their tastes! 
This isn't even a restaurant for humans that just happens to have some items for dogs. Dogue is a new restaurant that serves the fanciest pastries and delicacies for those who love us best. With their high-class dog-tasting menu, if you want to cater to them and show them what it's like to be wined and dined, you can now do that. 
It will not come cheap, however. Dogue's dog-tasting menus–with a three-course meal–will set you back about $75. But if Fifi and Rover have anything to say about it, it sure beats the heck out of kibble and drinking out of the toilet from time to time. 
Dogue was built out of the love of a Mastiff whose name is Grizzly. Grizzly belongs to Chef and owner, Rahmi Massarweh, who studied classical French cuisine. He changed to strictly dog-tasting menus after he and his wife adopted Grizzly. The word "Dogue" is French for Mastiff.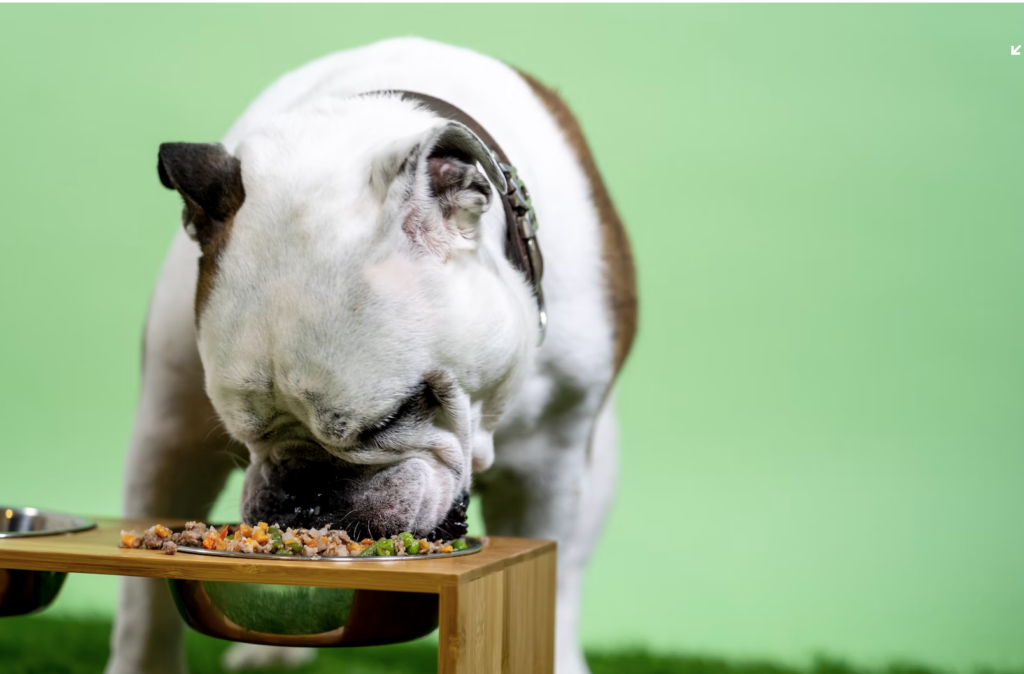 A big dog for a big and expansive restaurant. Dogue serves custom meals to those who want to serve their dogs tasting menus from raw ingredients only. Massarweh started to make artisanal bites for Grizzly, but when he saw how much he loved it, he knew there would be a market for a high-priced spot. 
And when dog beds and water bottles reached prices where high profits are not just a dream, he knew it was time to get hustling on his high-class dog-approved restaurant. 
 Great choice because according to many sources, Americans are spending more money on their pets now than they ever have before. With many couples choosing to forgo (human) parenthood or delay it until their 30s (or even later), dogs and cats are bridging that gap just fine. They can basically have their pick of any dog-tasting menu! 
Recently Krispy Kreme introduced dog doughnuts on National Dog Day. The brand partnered with well-known dog treat creators in order to keep the doughnuts safe for canines. In addition, other treat companies known for catering to humans have put their doggie twist on their treats. Think of it as a dog-tasting menu for those who crave the sweeter things in life.
Dogue doesn't just serve your typical meat-based food that is safe for your dog. Dogue just recently featured a course that consisted of a chicken skin waffle and charcoal flan; a coconut charcoal custard topped with a delicate savory waffle; and organic pastured chicken skin with organic ground cassava. Talk about the ultimate dog-tasting menu! 
Has dining really gone to the dogs? Let's hope so!
---