Coca-Cola is set to release yet another crazy soda concoction, it's called Dreamworld, and it's certainly poised to be the stuff of dreams.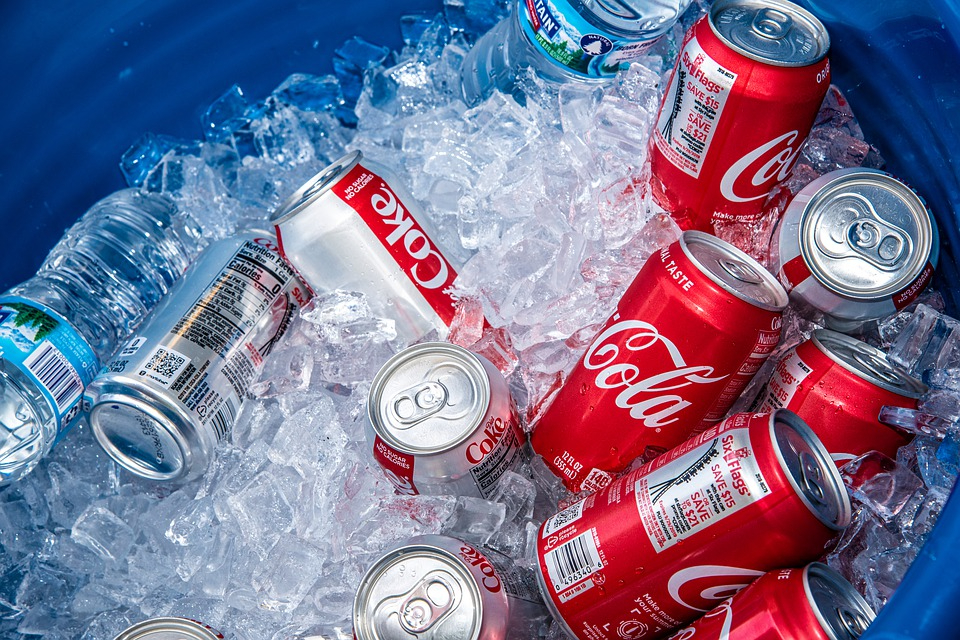 If you ever wondered what dreams taste like, you're in luck. Coca-Cola is adding another new limited-edition flavor to its Creations lineup that tastes just like a dream. Aptly named Dreamworld, the soft drink giant's latest offering is described as a gateway into a lively, animated world where anything is possible and imaginations are free to discover the magic in ordinary moments. The beverage is the fourth drink created by the company's innovation platform that focuses on limited-time items with a digital component. Take a sneak peek below.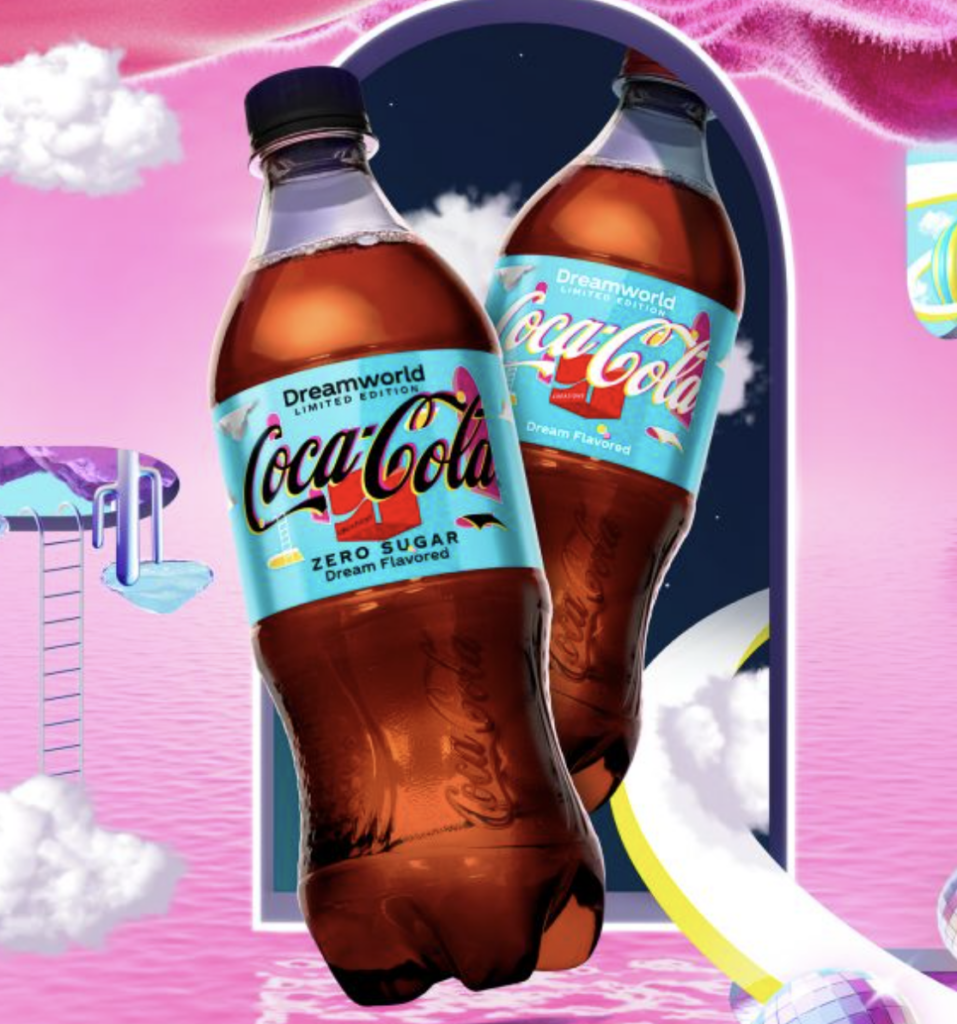 Creations like Dreamworld essentially serve as a way for Coca-Cola to shine a light on its core product while trying to attract gamers and younger audiences. Speaking about the launch, a spokesperson told CNN Business the company wanted to create a dream-inspired drink that was recognizably Coca-Cola but with additional cues that bring to life the playfulness and brightness of dreams. "We took inspiration from the technicolor world of dreams, adding a dash of vibrant flavors to our great Coca-Cola taste," the person explained in an email to the publication.
With the launch of every Coca-Cola Creations flavor comes a specialized online experience. And Dreamworld is no different. The drink's limited-edition cans and bottles come with QR codes that provide access to a virtual, augmented-reality music experience. Once set up, folks can listen to music from a DJ avatar and play games. The company has also partnered with digital fashion store DressX, to create Dreamworld-inspired outfits. Fans can download the outfits for their avatars to wear in the metaverse, CNET reports.
Before Dreamworld, Coca-Cola Creations released the space-flavored Starlight and the pixel-tasting Byte. The third product, which launched earlier this summer, boasted a more traditional strawberry and watermelon flavor. Although it didn't have an intriguing sounding flavor, it was developed in collaboration with Grammy-nominated DJ and electronic music producer Marshmello. The limited-edition drink was the brand's first-ever beverage created with an artist and captured the feeling of mixing chart-topping beats.
The concept of big companies partnering with popular artists and brands on limited-edition products is nothing new. In the fast food industry, McDonald's has had incredible success with its celebrity meals. These limited food items featured versions of the artists' preferred orders. The burger chain previously worked with Travis Scott, Korean pop group BTS, Saweetie, and more. Burger King has also followed the trend with its own celebrity deals. Coca-Cola's Dreamworld will be available to purchase in the United States and Canada starting on August 15th. The limited-time product will be sold in regular and zero-sugar varieties.
Interestingly, there aren't many soft drinks that represent good times and great refreshment like Coca-Cola. A frosty can of the popular beverage can be so uplifting that marketing once featured a jingle that simply told viewers to "have a Coke and a smile." So it's not surprising that the world's best-selling cool drink has become synonymous with fun, which has little to do with advertising and a lot to do with the secret Coca-Cola formula. For many, the magical blend of tingle and taste is a one-of-a-kind experience no other soft drink manufacturer can seem to match.