Chick-Fil-A lines are causing a huge problem in one US city.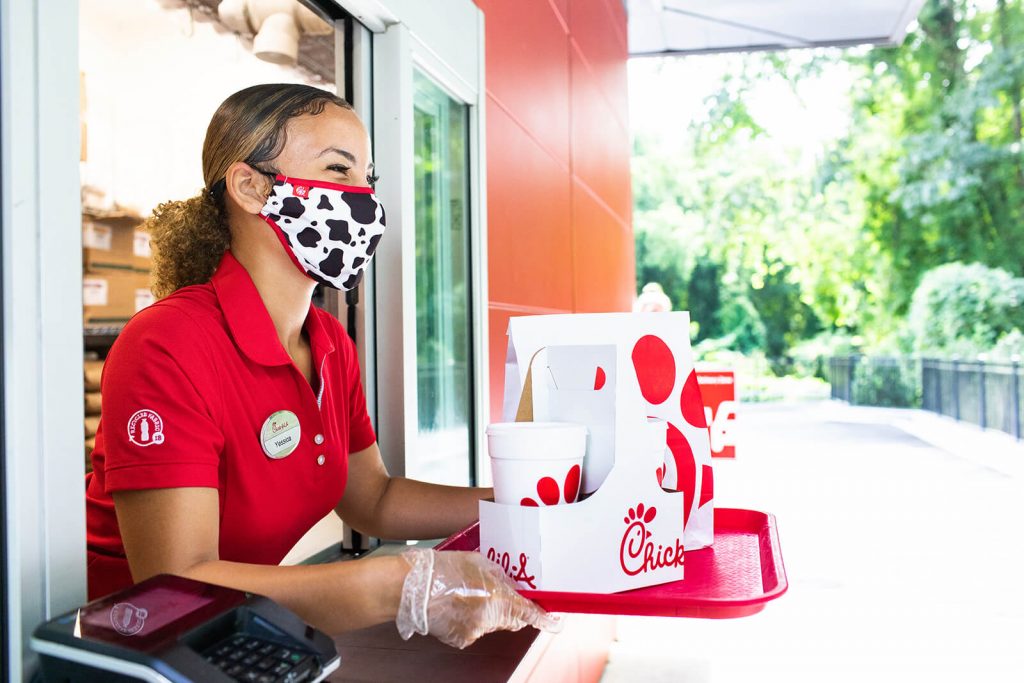 Chick-fil-A is no stranger to bad PR. Between multiple controversies over the years, the fast-food chain has remained mainly unphased. Now, in Santa Barbara, the city is close to taking action against the restaurant to declare it a "public nuisance." This declaration comes after years of cacophonous car-honking and extended traffic from Chick-fil-A patrons waiting in the drive-thru.
One Chick-fil-A location in Santa Barbara is causing chaos for residents. The restaurant's immense popularity has resulted in infinite drive-thru lines, blocking traffic and disturbing drivers citywide. These fiascos typically last for hours, causing major concern for those trying to use the roads for their intended use. The nonstop traffic Chick-fil-A has generated led to the possibility of a "public nuisance" proclamation from the city.
The substantial traffic of Chick-fil-A's drive-thru lines is no laughing matter. The lines increase the possibility of car collisions and pedestrian injuries. The cars are backed up so far that they could obstruct one entire lane for over 90 minutes. On weekends, the traffic jam is even worse. At Chick-fil-A's most popular hours, one road of traffic could get blocked for 155 minutes.
City officials are trying to figure out what Santa Barbara can do to fix this ongoing traffic problem. Kristen Snaddon, a city council member, described Chick-fil-A's problem as a "good problem," remarking on the chain's evident success in the southern California city. The main issue is that Chick-fil-A's customer base in Santa Barbara cannot be fulfilled by one store, making it a favorable issue for the company but frustrating for the residents.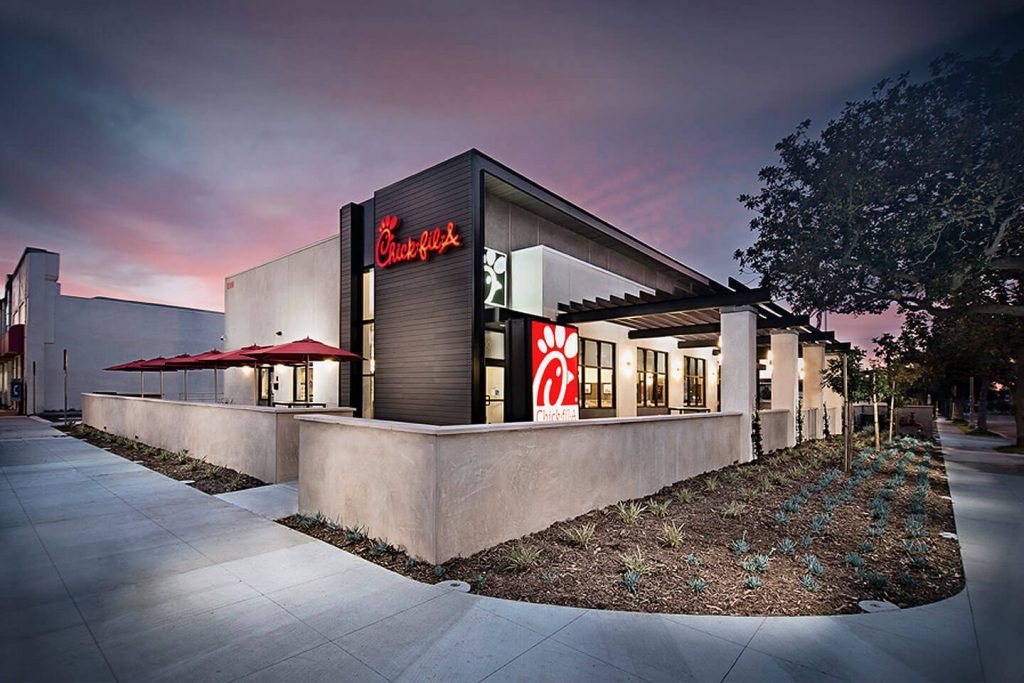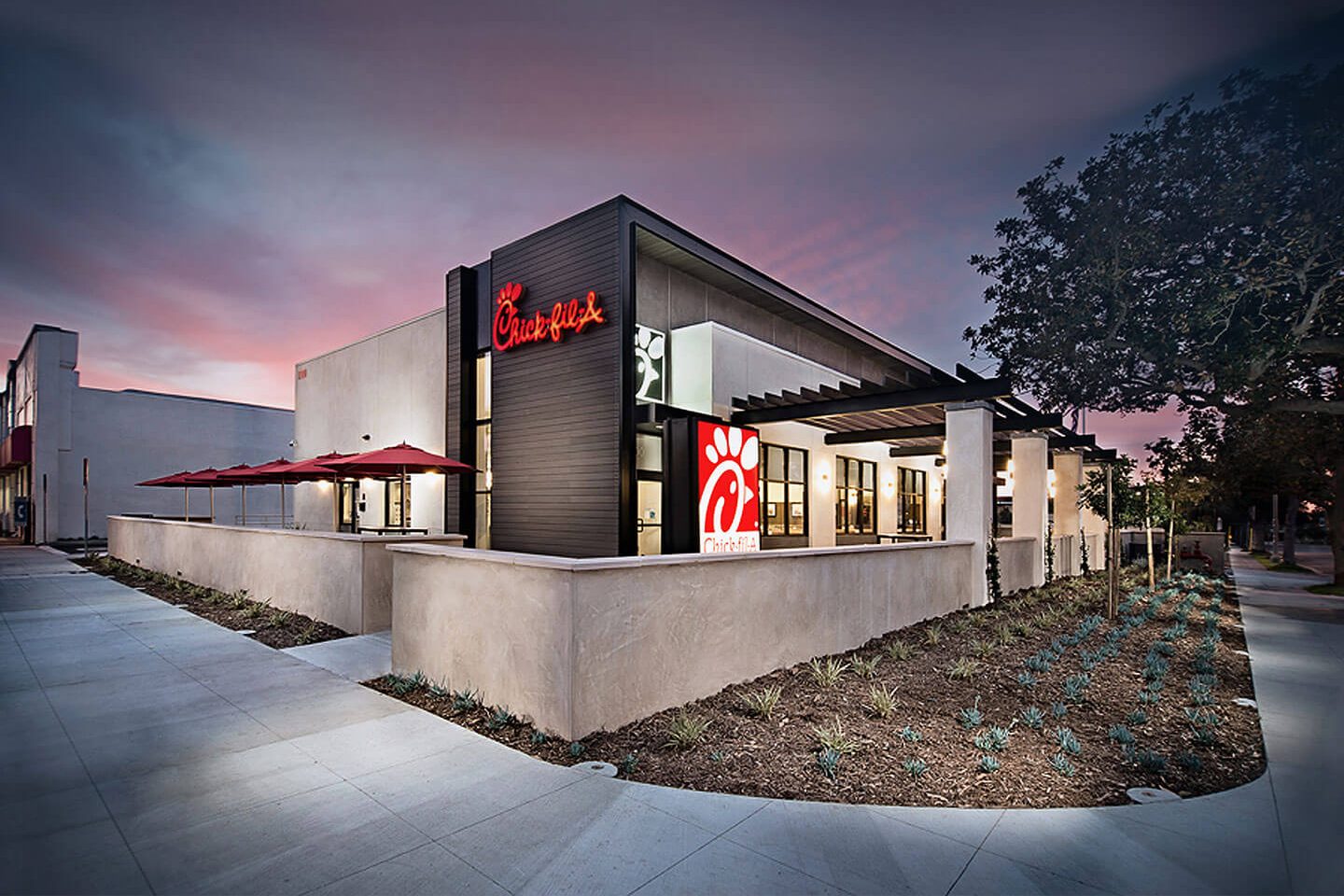 If you think Santa Barbara is the outlier city in this drive-thru epidemic, think again. Chick-fil-A's issue with excessive drive-thru lines is an occurrence nationwide. According to a poll done by QSR magazine, Chick-fil-A was regarded as having the busiest drive-thru windows in the country. The study also found that two-thirds of Chick-fil-A windows in the U.S. have three or more cars waiting in the queue on average, while one-third had six or more.
For many residents in Santa Barbara, Chick-fil-A's drive-thru overabundance has been a problem for years. Santa Barbara local Rick Closson told the Los Angeles Times about the issue, stating that "complaints were taken half-seriously" by Chick-Fil-A's corporate personnel regarding the traffic obstruction. While these complaints did reach Chick-fil-A's management, very little progress was made to mitigate the drive-thru impediment. City officials in Santa Barbara were also limited in the actions they could take against Chick-Fil-A because of existing zoning limitations, noted Clossen. Now that the city will possibly give Chick-fil-A the "public nuisance" title, the chain stated that they would try to remove the problem altogether.
For decades, Santa Barbara was a city destitute of drive-thrus. Since the 80s, the Southern California city prohibited the creation of drive-thru windows. The one drive-thru location, an old Burger King, was replaced by the current Chick-fil-A. The former Burger King never experienced massive lines at the drive-thru window, allowing Chick-fil-A to fulfill its construction without much worry from city legislators. Today, the 40-year outlaw looks like a sensible practice for Santa Barbara, undergoing the consequences of Chick-fil-A's popularity.
It's unclear what the "public nuisance" title will do for the eternal traffic jam. One thing's certain, Santa Barbara's city council addressing the Chick-fil-A issue has made national news, hopefully pushing the chain to correct this drive-thru complication.