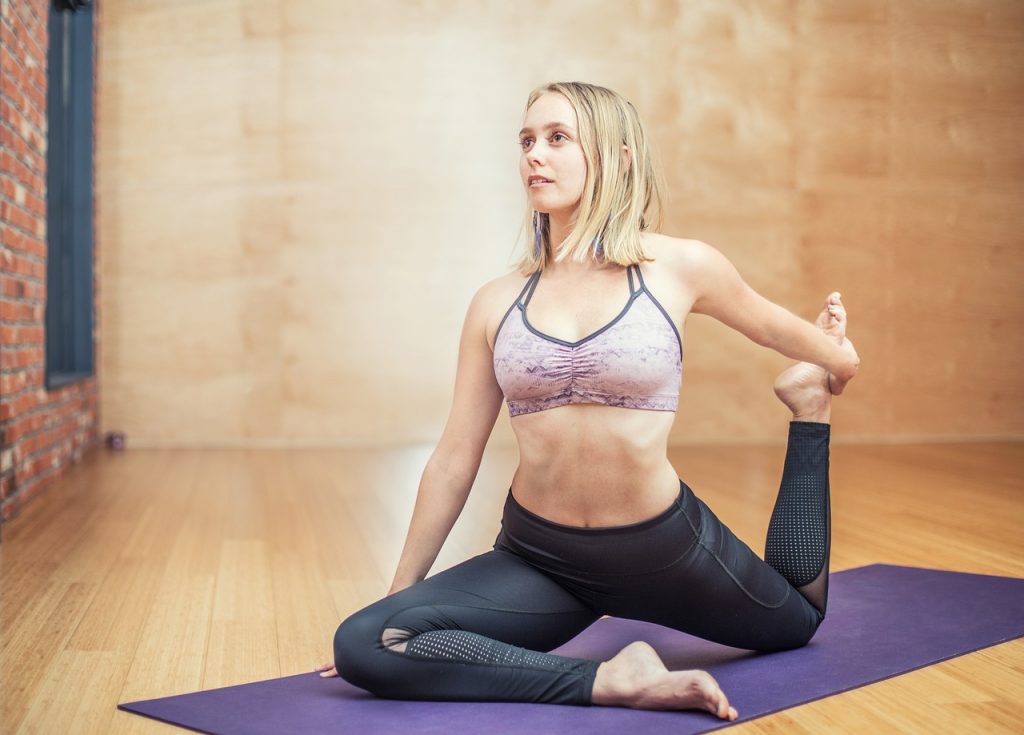 Yoga is a type of exercise that is good for both the mind and body. Its history dates back to ancient India and is deeply rooted in spirituality as early mentions of it can be found in the Hindu Vedic Textual Corpus. In the western world, however, Yoga is mainly practiced as a way to develop a greater sense of posture and balance as well as to strengthen the overall mind-body connection. Practicing yoga can be a very cathartic experience that lends itself well to relaxation and meditation but depending on the type and level, it can also be quite physically strenuous and challenging. Regardless, of what level you are at or where you are in your yoga journey it is essential to have a yoga mat.
Yoga mats serve as a tool to stabilize you and support your body as you move through different poses. They can help to relieve undue pressure on joints as well as aid you in developing a strong core. They are a necessary companion to any yoga practitioner. Yoga mats are also multipurpose and can be used for any floor exercises or even just when you simply want to stretch. Because of both their essentiality to the art of yoga as well as their multi-functionality a yoga mat is just an all-around great thing to own. Thus, we set out on a quest to narrow down the very best yoga mats available so that you can start your yoga journey off with that perfect pose.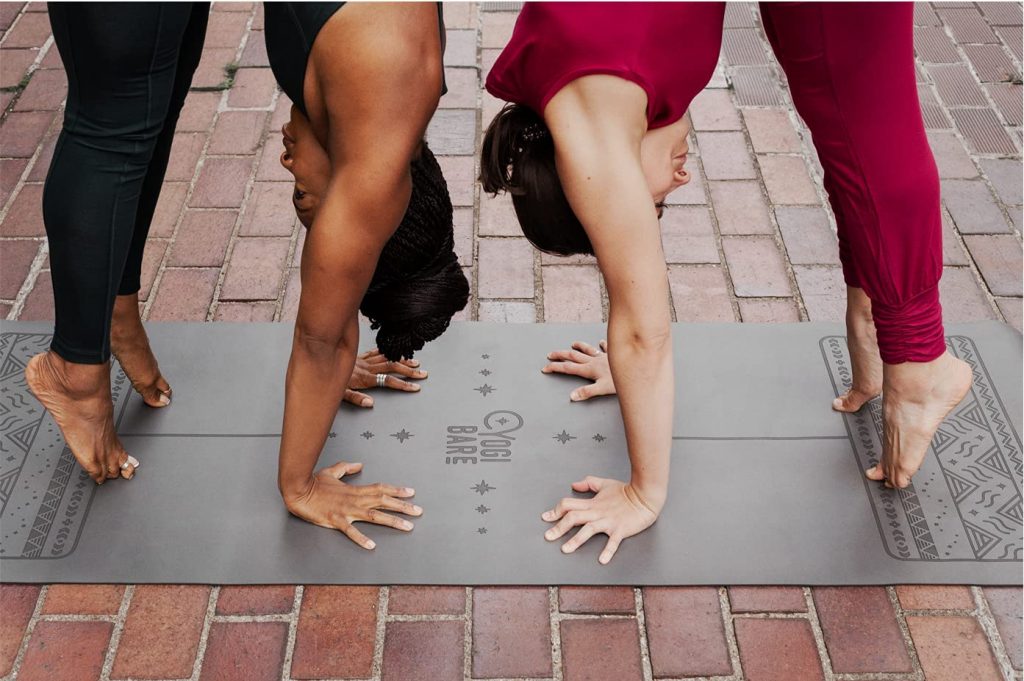 WHY IT'S THE BEST – The Yogi Bare Paws is such a versatile yoga mat. It is ideal for beginners all the way up through to pros because it is comprised of a material the promotes optimum grip. So, if your one who is just building up your balance it will help you to stay on track with those first poses.
However, if you are a seasoned pro who is looking to master a more complex position the extra grip will help you to accomplish that, too. Another nice thing about this yoga mat is that it has markings that help you to better align yourself to ensure that you are executing each pose properly. This is especially helpful if you practice yoga at home by yourself without another person there to tell you if you are positioned correctly or need to adjust your stance. You can get this yoga mat in four different shades – gray, black, blue, and red.
PRICE – $104.95 on Amazon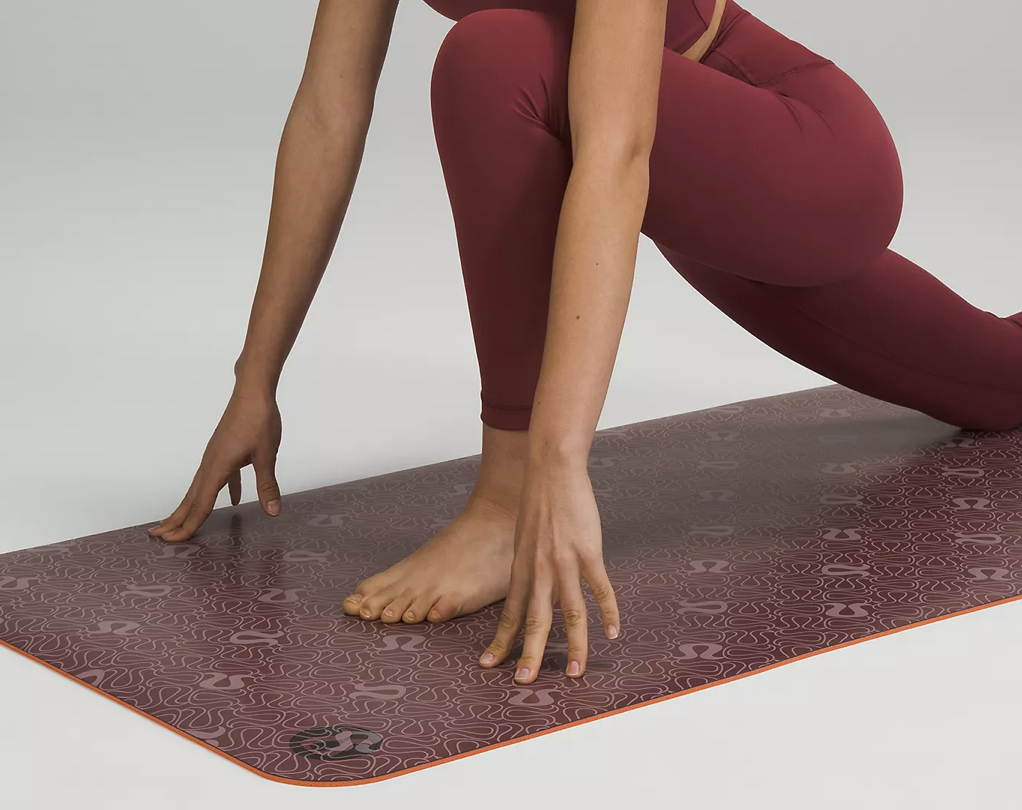 WHY IT'S THE BEST – The Lululemon yoga mat is perfect for those who like to partake in different types of yoga, as each side is textured differently. One side is outfitted with an adhesive-like material to keep you firmly rooted in place regardless of what pose you are attempting. It promotes a feeling of being ultra-grounded. The sticky side is also great for those who tend to sweat because no matter how much you perspire the stickiness ensures that it won't compromise your stability.
The other side is softer but comprised of textured bumps that still promote a firm grip. This side is ideal when you are performing multiple poses in succession and need to move more fluidly. It is also great for when you just want to do a quick stretch. Your knees and elbows will also appreciate this yoga mat's 5mm thickness, as the density is perfect for offering the optimum level of support and cushion. The 5mm girth is also great for people who need to be careful not to aggravate prior injuries. This mat also comes in a slew of colors and styles to suit multiple tastes and preferences.
PRICE – $88 at LuluLemon
ALO YOGA WARRIOR MAT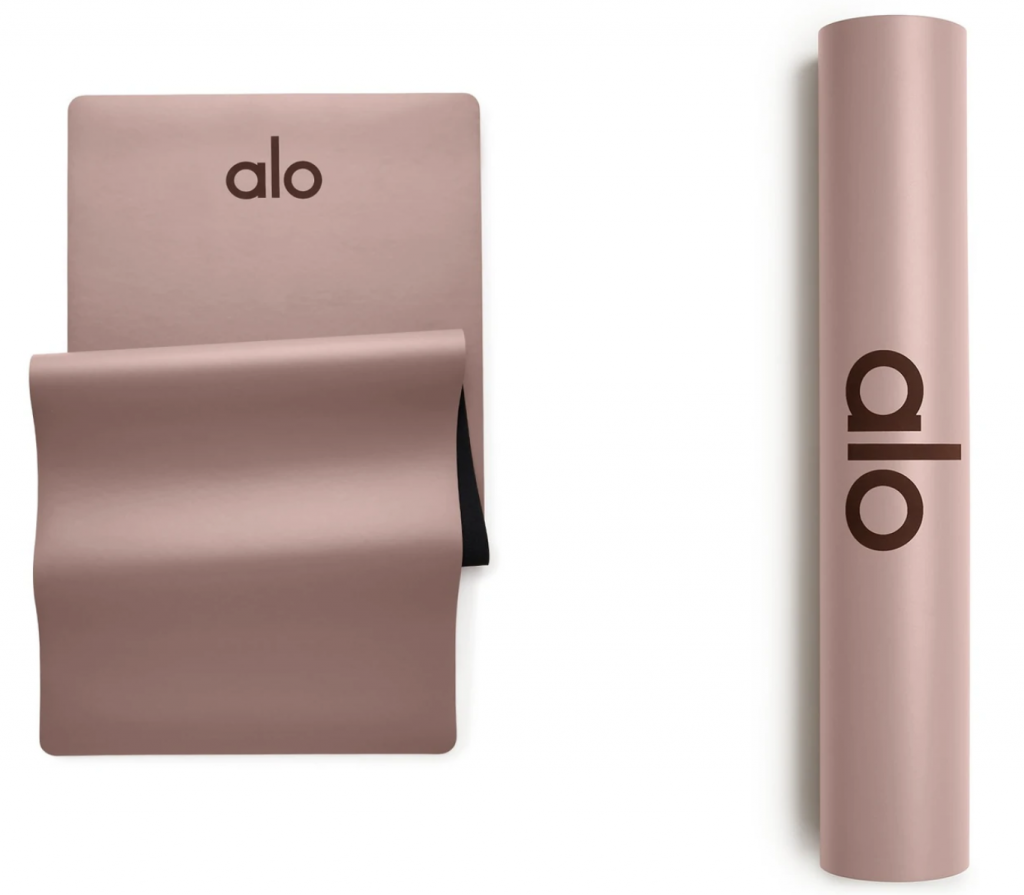 WHY IT'S THE BEST – The Alo Warrior Mat is another great yoga mat that offers a phenomenal grip. It is crafted with a sustainably sourced rubber that is entirely free of any potentially toxic materials and also has natural water-wicking properties. Its innate no-slip water-resistant composition makes it perfect for those who tend to sweat or even if you are one looking to take a hot yoga class where you are guaranteed to be dripping. What's more, is that this mat was crafted to last, and according to Vogue, this is the mat that you'll find many yoga pros using.
Weighing in at 6 pounds, this mat is one of the heavier options, but that only reinforces its durability. And while at that weight you might be less inclined to take it along with you to the gym, it is an ideal option for those who consistently exercise at home. Another nice thing about this yoga mat is that it comes in 10 different shades.
PRICE – $100 at Alo Yoga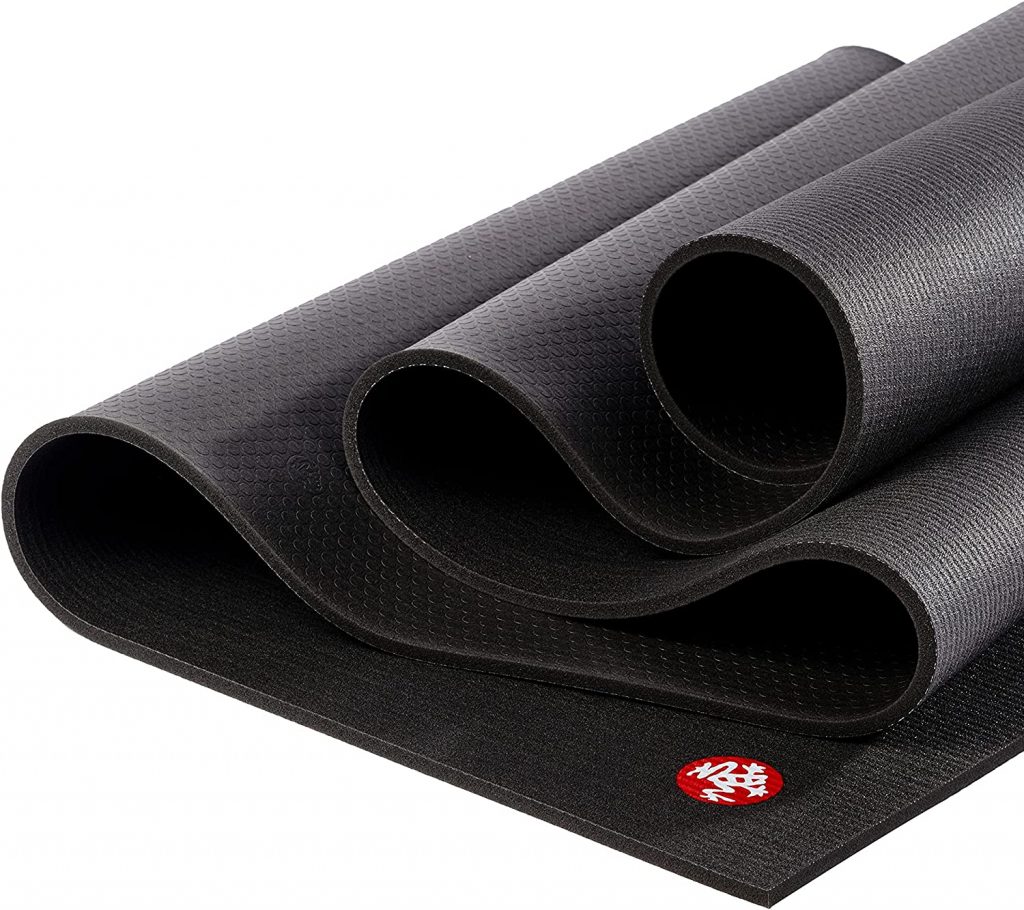 WHY IT'S THE BEST – The Manduka is an extra-thick yoga mat that is ideal if you are a yoga practitioner who needs some extra support and cushion. That additional millimeter of thickness will provide your joints with the extra give that they need to prevent from getting stiff or injured. Additionally, similar to the other mats we mentioned, the Manduka is sure to provide a no-slip experience with each every use both because of its material, but also because of its density. It weighs in at 7.5 pounds which serves to help to keep the mat firmly planted on the floor no matter how intense your yoga routine may become. It also comes in two different sizes to accommodate those needing a mat that covers a bit more area and there are six different colors to choose from.
PRICE – $129 for a 71" mat or $155 for an 85" mat on Amazon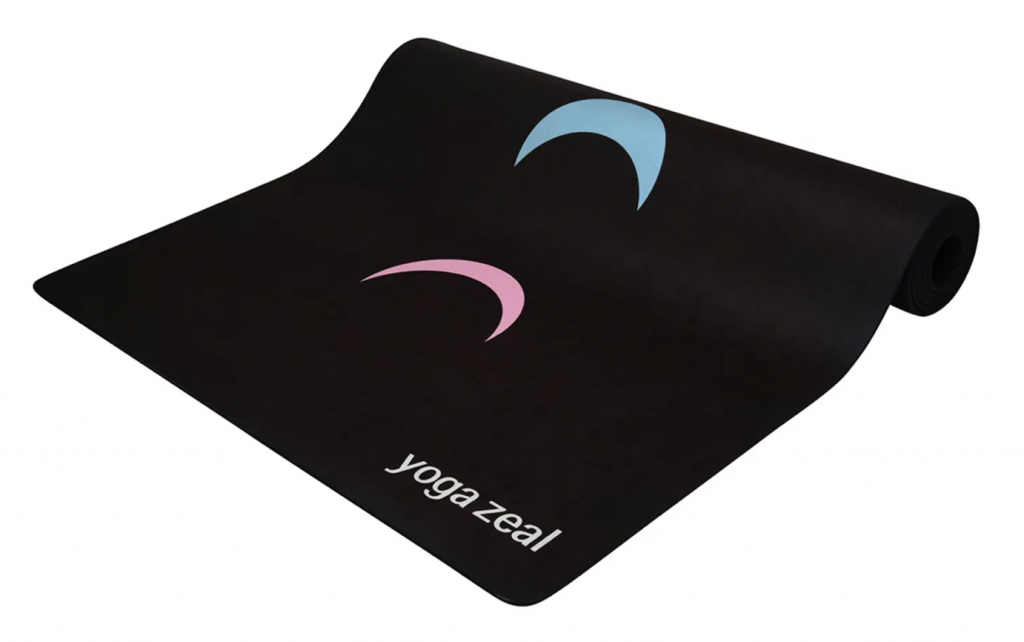 WHY IT'S THE BEST – The Moon Phases yoga mat is the yoga mat to own if you love to practice yoga outdoors. It can be used on a variety of surfaces including even grass and concrete, so no matter where your yoga adventures may take you, you can be sure that you'll have a stable and fulfilling experience every time. Another awesome feature of this yoga mat is that it is machine washable, which is an absolute necessity if you are frequently taking it outdoors. Perhaps the most unique thing about this yoga mat is that it is made of a material that has the capability to actually absorb sweat instead of just wicking it away.
What's more, is that the Moon Phases is not only rated for outdoor use but indoors as well. It is truly just an all-in-one yoga mat. If the moon design isn't your thing, Yoga Zeal also offers these mats in a variety of other designs, including the ocean, clouds, and a cool lava lamp print.
PRICE – $79 at Neiman Marcus
THE CONCLUSION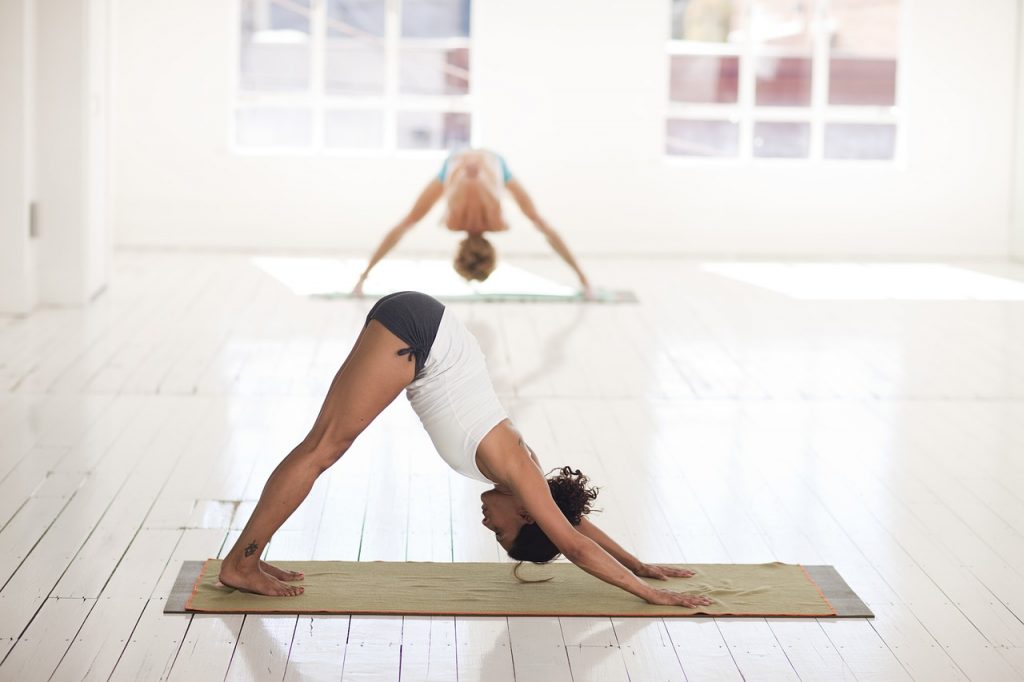 Yoga is truly the type of exercise that has the ability to enhance both the mind and body and an exercise that fulfilling deserves to be practiced with a yoga mat that will only further add to your overall experience. Each and every yoga mat that we chose above was carefully selected with that in mind. All that is left to do now is to pick your mat, center yourself, and get ready to find your inner zen.