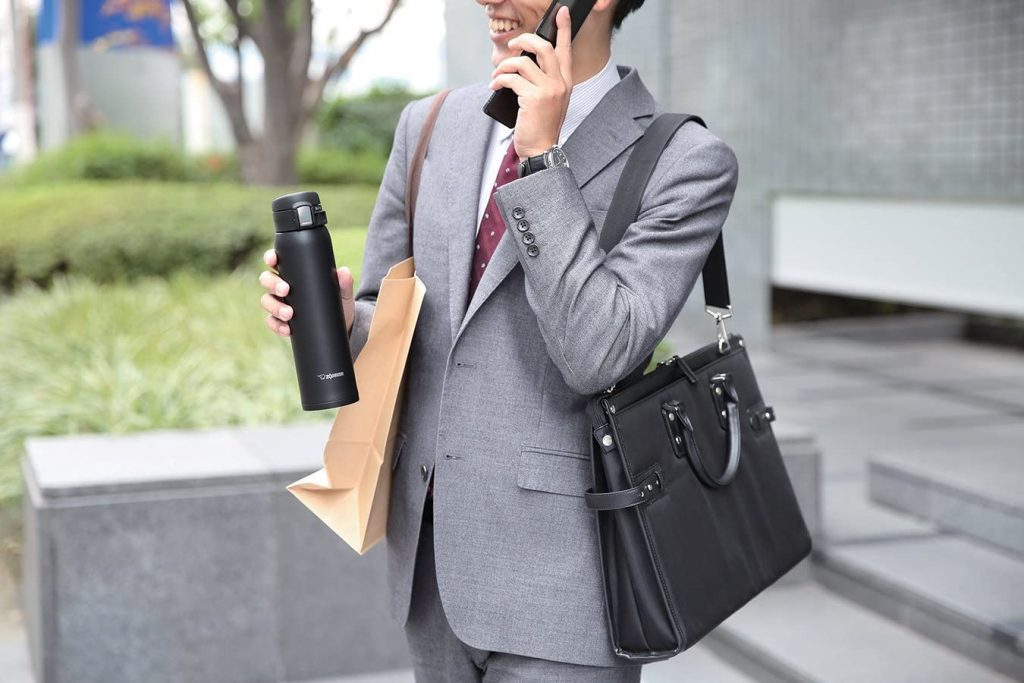 A travel mug is an essential accessory to own, no ifs, ands, or buts about it. That might seem like a bold statement to make, however, it is a bold statement that is 100% true. A travel mug allows you to bring your favorite beverage on the go with you while at the same time ensuring that your drink of choice stays as hot or cold as you like it. On top of that, it also prevents any accidental spills from happening as you attempt to navigate your morning commute or any other trip you might be taking. No matter which way you look at it, travel mugs are lifesavers. In fact, we all owe a deep debt to Sir James Dewar who initially invented the concept for a travel mug back in 1892.
So, because, inarguably, how necessary travel mugs are to our daily existence, we decided to embark on a quest to uncover the absolute best travel mugs there are. In our research, we covered all the bases by comparing and contrasting design, functionality, and price to determine the very top travel mug contenders. So without further ado, and in no particular order, these are our picks for the very best travel mugs money can buy.

WHY IT'S THE BEST – In Spanish "contigo" means "with you," and that is exactly where this mug is meant to be, on the go with you. It has the capability of keeping liquids hot for up to 5 hours and cold for up to an impressive 12 hours. It is both leak and spill-proof and has the capacity to hold 16 ounces of liquid which equates to two piping hot cups of delicious coffee. It was smartly designed, as it has rubber grips to ensure a stable hold as you sip on your beverage of choice.
Another nice feature of this Contigo is that it is completely BPA-free, so you don't have to worry about any unwanted chemicals seeping into your drink. The only downside to this tumbler is that only the top is dishwasher safe, so the bottom half has to be hand washed. However, it does come with two nice color options, polar white with greyed jade and stainless steel with blue accents.
PRICE – $24.99 on Amazon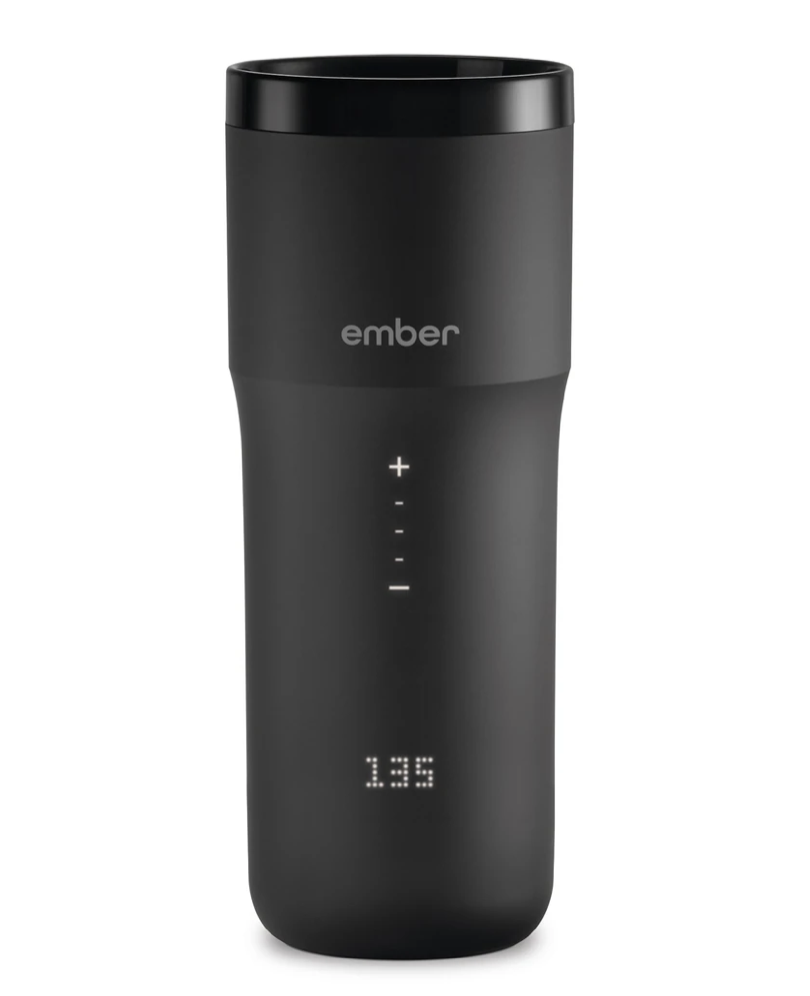 WHY IT'S THE BEST – The Ember travel mug has to be one the most novel inventions since the very inception of the travel mug itself. The Ember is a smart tumbler as it features integrated touch controls so that you can adjust the temperature between 120°F and 145°F to ensure that your beverage always remains at the optimal temperature. Gone are the day of picking up your drink and taking a sip to find that it has gone completely tepid.
It has a built-in chargeable battery that lasts up to 3 hours on the go. However, once you reach your destination you can place the Ember on its coaster-like charger so that you can enjoy a toasty drink all day long. The only real downside to the Ember is that it is only meant to house hot beverages, so it's not a good option for those looking to take a cold beverage along with them. It is also a bit on the pricier side, which could be a deal-breaker for some.
PRICE – $179.95 on Ember's website

WHY IT'S THE BEST – The Zojirushi is an exceptional mug for a whole host of reasons. Because it was designed with vacuum insulation it has the capability of keeping beverages hot or cold for up to 6 hours. It also comes in 12, 16, or 20-ounce versions so you can choose whatever size is best suited to you. However, the absolute best feature that this travel mug has is its lid-locking mechanism. The lid lock not only guarantees that your drink won't spill but it was also designed with the multi-tasker in mind because it can be opened and closed with just one hand. If that isn't on the go convenience then what is?
There are also a plethora of different colors from which to choose. To be precise, there are actually 24 including classics like black, blue, and stainless steel, but also some fun ones like a minty color outfitted with stars and a purple one filled with unicorns and ice cream cones. The design team for this mug certainly understood that "variety is the spice of life."
PRICE – $29.99 on Amazon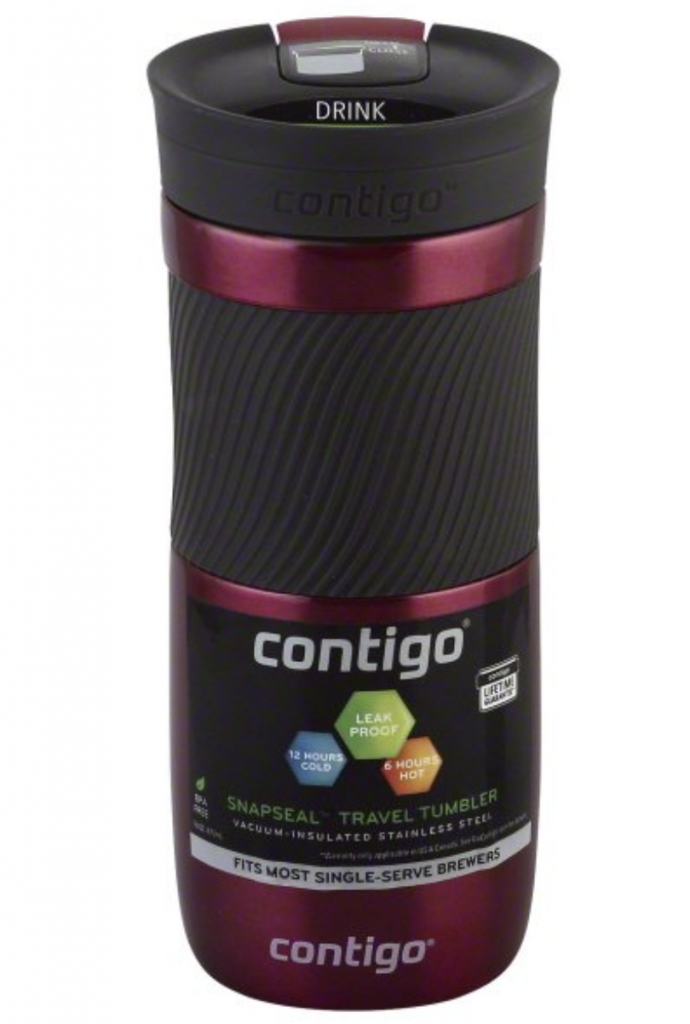 WHY IT'S THE BEST – This Contigo is a solid travel mug option for those looking for one on a budget. Its convenient SnapSeal gimmick is made for one-handed use as well as to prevent any leaks or spillage. It is also rated to keep beverages hot or cold for 6 hours, however, as it is not as seam-proof as some of our other options, they might not stay piping hot or iced cold for the entire six hours. However, for the price, this is a very well-equipped tumbler.
PRICE – $20.73 at Walmart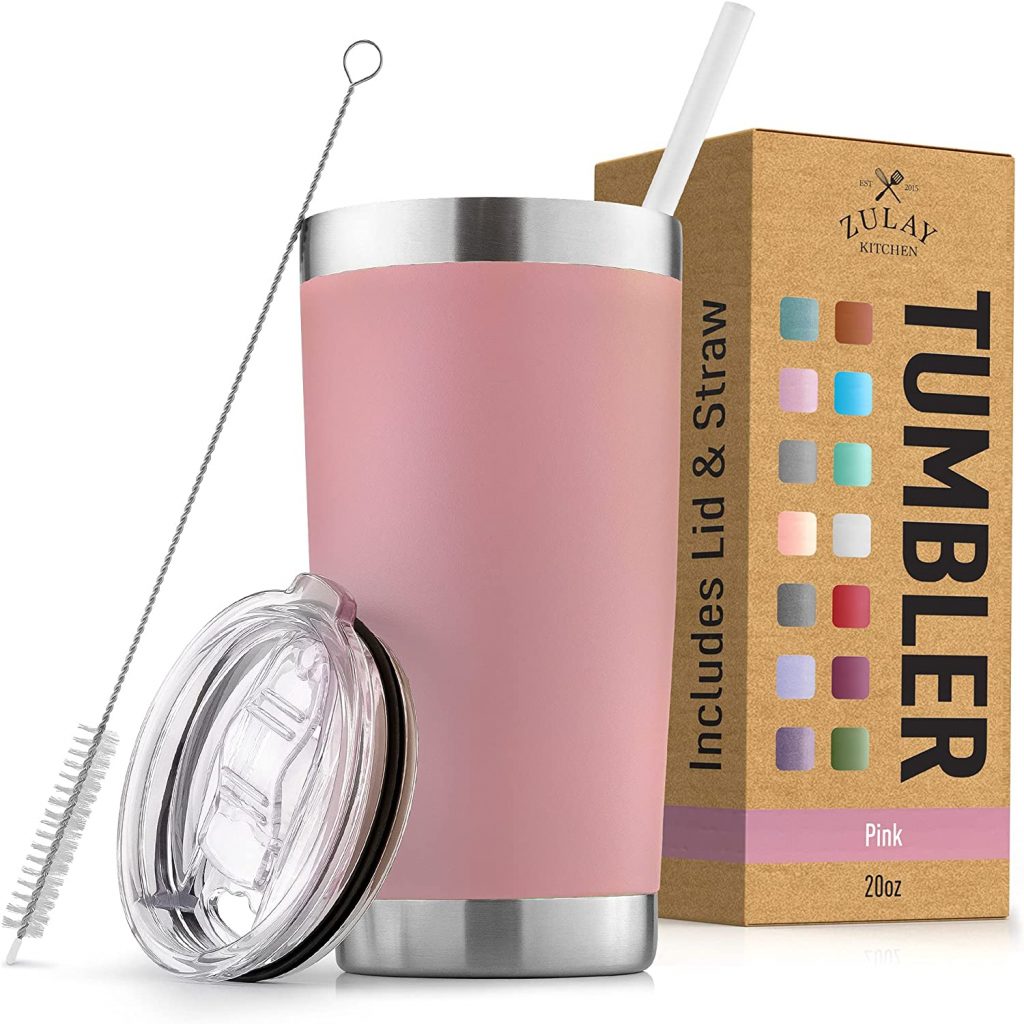 WHY IT'S THE BEST – The last, but certainly not least, of our travel mug picks is the Zulay. If the Ember is for hot beverage lovers, then the Zulay is for those iced cold drink enthusiasts. The inclusion of the straw makes it ideal to gulp down a drink that is cold and refreshing. It is made with double-walled insulation to keep beverages at an optimal temperature for hours. While the Zulay was designed with those who prefer a cold beverage in mind, it will also do a nice job of keeping drinks hot, as well. Its silicone lid is made to prevent leaks and it can hold up to 20 ounces of liquid. What's more, is that whatever color you might want this mug in, you are likely to find it as the Zulay comes in 25 distinct shades.
PRICE – $19.99 on Amazon
THE CONCLUSION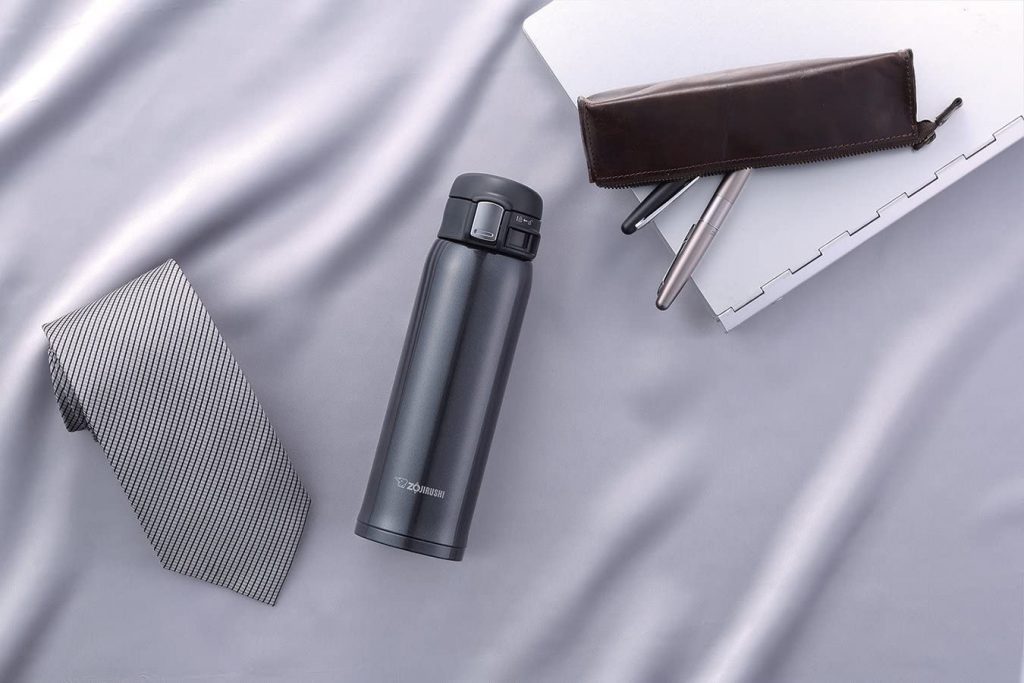 Travel mugs simply make life so much easier, plain and simple. And any of our top picks above will suit all of your travel mug needs and then some. Thus, whichever one you ultimately decide on, whenever it's time to get up, get ready and get out the door, you will be well equipped with your travel mug companion at the ready.