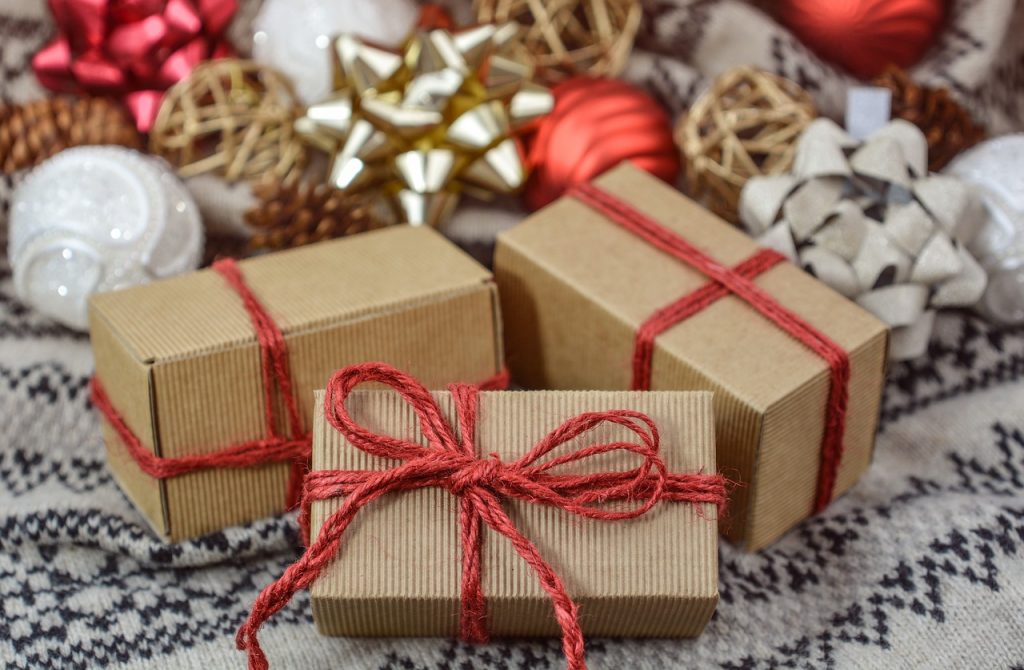 The act of giving and receiving gifts is one of the greatest pleasures of the holiday season. But shopping for the perfect present can be a source of stress, especially when your list is full of people who seem to already have it all. Some of the best gift-buying advice is to pause and consider the recipient's interests and personality type before settling on something that's just not quite right.
Shopping at the last minute is the nemesis of this type of gift-buying advice because you're operating in panic mode. Who has time to think about a person's personality traits when you're rushing around the mall before it closes? Set yourself up for gift-giving success by pouring a cup of something delicious and relaxing for an hour while jotting down ideas for each person on your list—and do it well before December 24th.
Most people fall into one of five different personality types and gift-buying advice is a little different for each one. There's the practical person, the sentimental one, the person who's into experiences, the cozy type and finally, the one who is just plain hard to shop for. It almost sounds too simplistic, but sorting your gift recipients into these categories is a great first step in holiday gift brainstorming.
The practical person is the one who loves tools and gadgets, or anything that they find useful or helpful. Notice what they seem to stress out about and get a gift that becomes the solution. A busy mom with little time to clean would probably love a car wash membership or a robotic vacuum cleaner.
Gift-buying advice for the sentimental person requires putting some heart into your present. Whatever you give them should symbolize the best parts of your relationship and your history together. Think about a framed photo from when you first met, or handmade gifts like jewelry, a crocheted scarf or something personalized with their name or favorite inspirational saying.
With the popularity of decluttering and embracing a minimalist lifestyle, you probably have more than one person on your list who would much rather be given an experience over another physical object. Gift-buying advice for these people will center around activities you can do together, like tickets to a play or a museum membership. Craft kits, jigsaw puzzles and board games will bring another "thing" into their home, but provide an experience you can share together.
The best gift-buying advice for your cozy-loving peeps is fairly simple: if it feels good to them, they will love it. Think comfy colorful socks, a plush fleece throw blanket, or a loveable Squishmallow to cuddle. Massagers and heated body wraps are other excellent choices, especially if you live in a colder climate.
Finally, some people on your holiday gift list feel beyond the help of any gift-buying advice. When someone already has everything they need, what can you possibly give? A personalized Cameo video from a celebrity is probably something they've never been given, or you could think of an activity they enjoy and set a date to hang out with them—even if it's just enjoying a Netflix binge and popcorn together.
If money is tight (and let's face it, who isn't struggling in this economy?) think about services you can provide instead of spending money. Make a coupon booklet for tasks like babysitting or running errands, or write a heartfelt letter or poem. When it comes to gift-buying advice, remember the final word on the matter: it really is the thought that counts.
---