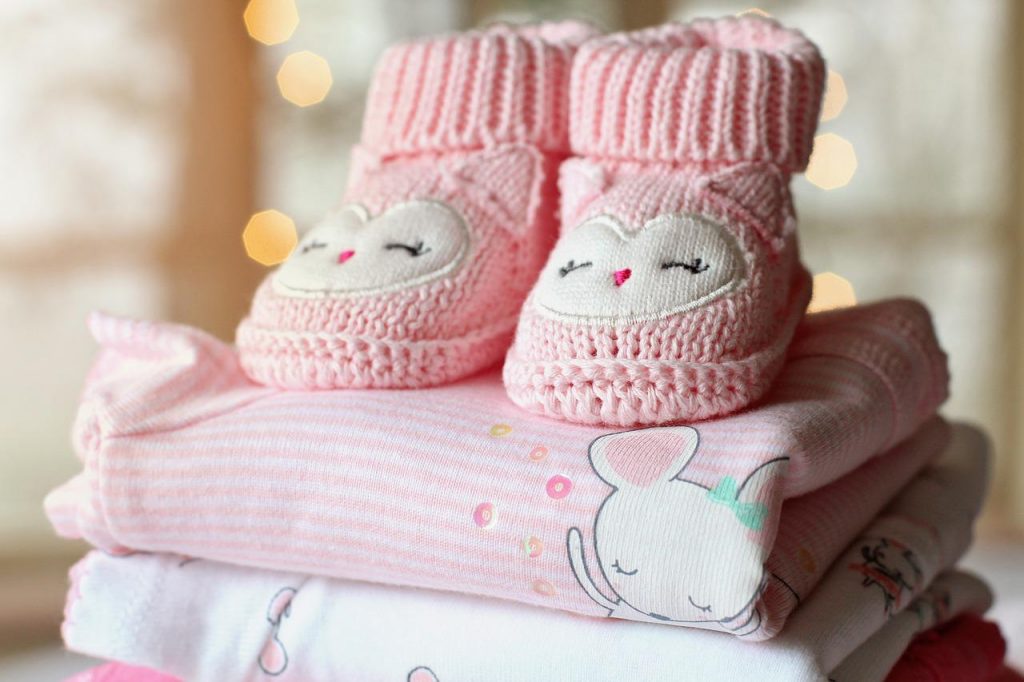 Spring has sprung. The sun is shining a little brighter. The world is starting to look a little less grey and a little more green. Even the birds are seemingly chirping with greater fervor and zest. After a long and arduous winter, the world is coming alive. Coupled with this renewal are the many bouncing babies that are about to be born. Just in time for Mother's Day, moms-to-be all over the nation are having their baby showers in anticipation and celebration of the arrival of their brand new bundles of joy. With so many baby showers abound, however, you might be at a loss as to what you should get the proud new mama. Alas, there is no need to fret. We found the very best baby shower gifts every new mom can use to care for her little one.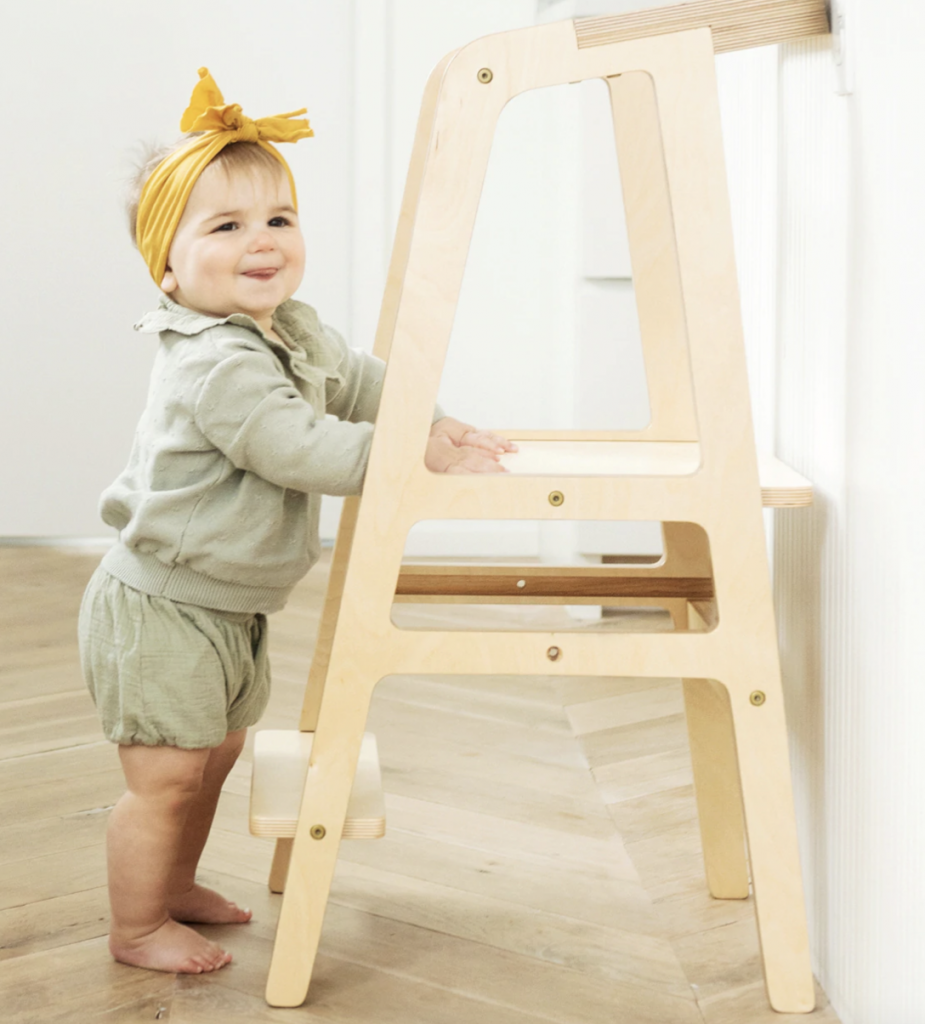 Why It's The Best – The Oslo Tower by Audwell is the type of baby shower gift that keeps on giving. The Oslo Tower is unique in that it is meant to grow with a baby. It is designed to be accessible for little hands reaching up to hold onto something that will help them stand for the first time. Then, as they grow, so too does The Oslo Tower's functionality. Young tots can use the tower to reach heights not yet attainable on their own two feet.
The Oslo Tower can help babies engage with the people around them. Older kids can use the tower to help Mom out in the kitchen or to gain greater independence at an early age. With The Oslo Tower kids can reach faucets without assistance or perhaps grab their favorite sippy cup from the cabinet. What's more, the neutral aesthetic of the tower itself will lend itself well to the decor in virtually any household. Essentially, The Oslo Tower is a pinnacle representation of design converging with functionality. Overall, giving The Oslo Tower as a baby shower gift is a wise decision indeed.
Purchase for $325 at Audwell
Why They're The Best – Every baby absolutely needs a cuddly soft blanket to be swaddled in. So why not gift one of the very best baby blankets there are? Saranoni crafts each and every one of its baby blankets with the finest attention to detail. Also, this absolutely ideal baby shower gift is available in a variety of different colors, designs, and materials. This means that no matter what you'll likely be able to find the ideal blanket for the new mom's baby on the way.
One mini blanket in a long list to choose from that stands out is Saranoni's Feather Lush Mini Blanket. The Feather Lush not only boasts a neutral color palette but is made of one of the softest fabrics you could ever hope to feel. Really though you can't go wrong with any of Sanranoni's baby blankets as they are all designed to be as comfortable and functional as they are luxurious. Further adding to their appeal is the fact that these mini marvels are perfectly sized to cover your infant and will also serve to soothe and comfort them as they grow.
Purchase for $15-$18 at Saranoni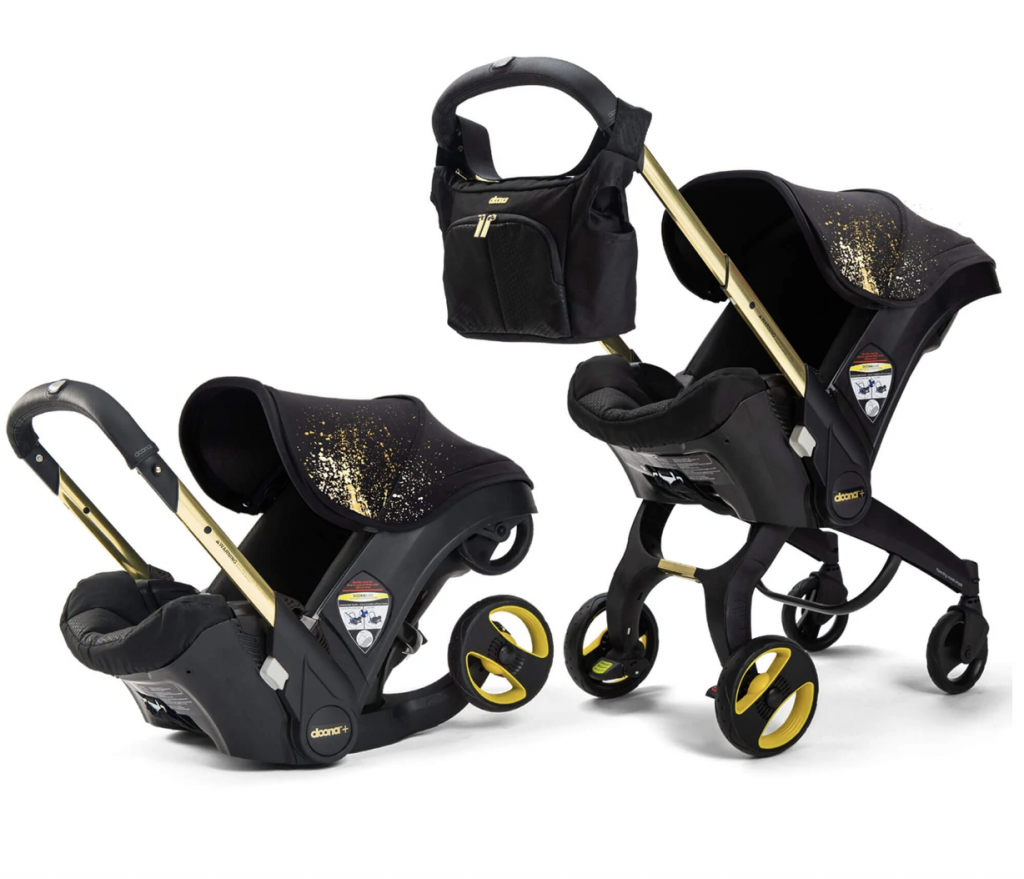 Why It's The Best – All new moms will need to learn to navigate the best ways to bring their infant along with them places. That being said, oftentimes bringing a new baby from place to place can be quite a cumbersome task. However, the Doona Infant Car Seat and Stroller Combo aims to help moms out by streamlining the whole potentially arduous process of safely getting their infant from one place to another.
This ideal baby shower gift is comprised of a convertible car seat and stroller. Consider how convenient a solution like the Doona can be when an infant is still fast asleep upon reaching a destination. With the Doona, moms won't have to wake their sleeping babies to put them into a stroller. Instead, all that needs to be done is to attach the car seat to the stroller piece. Then, mom can simply be on her way with her sleeping baby in tow.
Purchase for $650 at The Baby Cubby. What's more, is that the folks over at The Baby Cubby go out of the way to curate products that aim to help parents navigate raising a little one. One of their industry experts would be delighted to field any potential questions that may arise. Contact them here.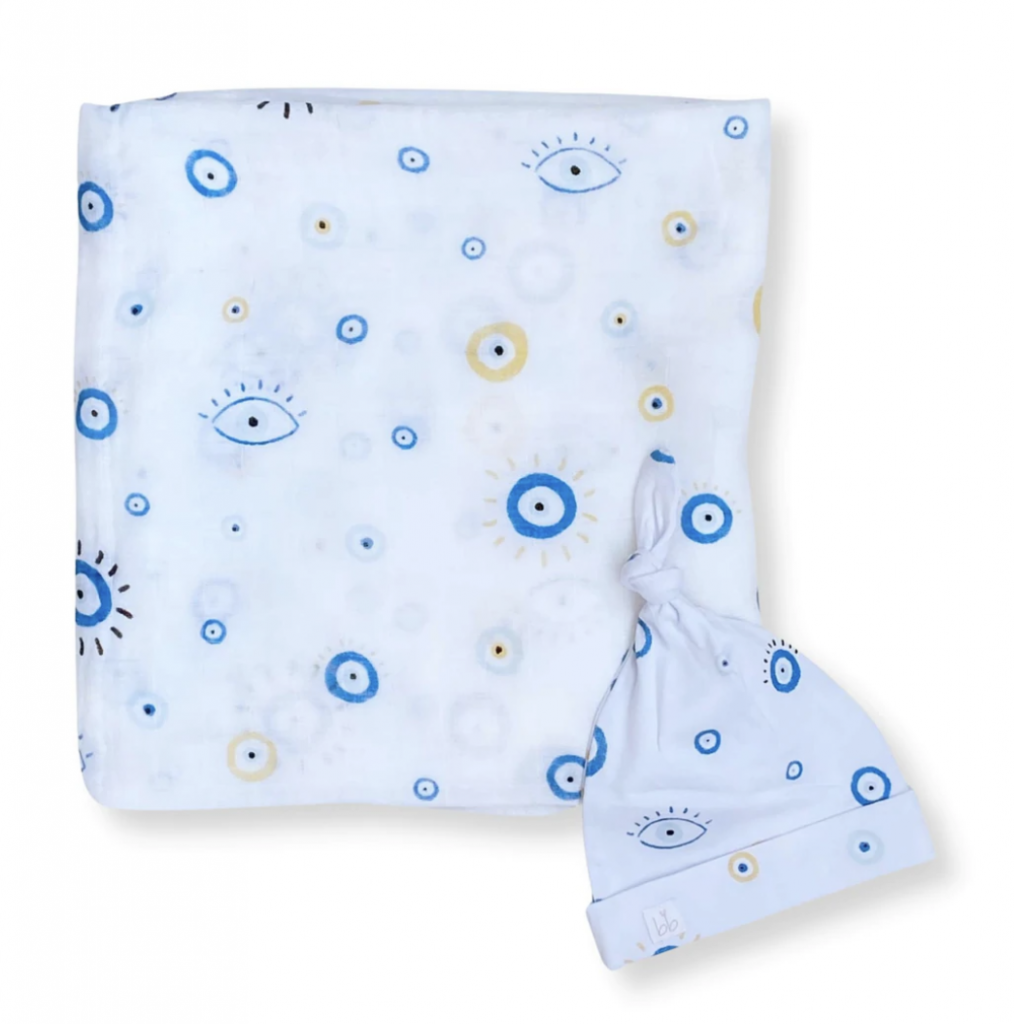 Why It's The Best – The Bamboo Muslin Swaddle Blanket & Top Knot Set is, hands down, one of the best baby shower gifts to give an expectant mom. Not only can this serve as the perfect outfit for new parents to bring their little one home in, but it is perfectly suited to fit babies up to four months old. The more times a new mom can make use of something, the better!
What's more, is that parents and baby shower gifters alike can take solace in the craftsmanship that goes into the very manufacturing of this product. The swaddle itself is made of a thermo-regulating hypoallergenic fabric. This means that it is designed to help little ones regulate their body temperature which is made possible by the fabric's immense breathability. Baby will never get too hot to too cold in this expertly crafted swaddle. Also, since the material is hypoallergenic there is no risk of a baby's sensitive skin getting irritated. And the little top knot is made to keep a baby's tiny head comfortable and warm.
Purchase for $33.95 at Bundled Baby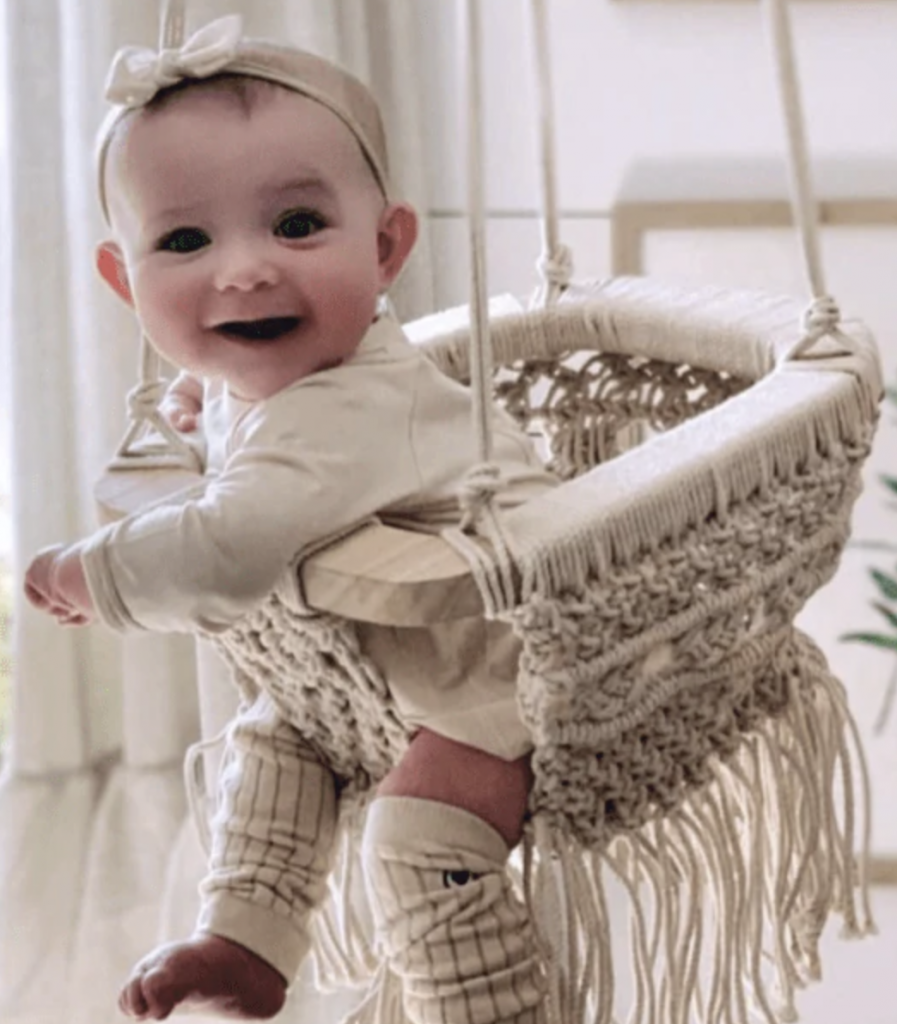 Why It's The Best – The Macrame Swing is a thoughtful baby shower gift that will get babies giggling and keep new moms smiling. The swing was exquisitely hand-crafted in India and is comprised of organic cotton and sturdy real wood. Once hung, it can support tots up to 40 pounds, making this a gift that parents and babies will be able to enjoy for years to come. The swings design also boasts exceeding aesthetic appeal and has a neutral color scheme perfect for matching the style and tone of any home. Just think of how many joyous moments and photo ops will erupt when you gift this one-of-a-kind treasure.
Purchase for $99 at Finn+Emma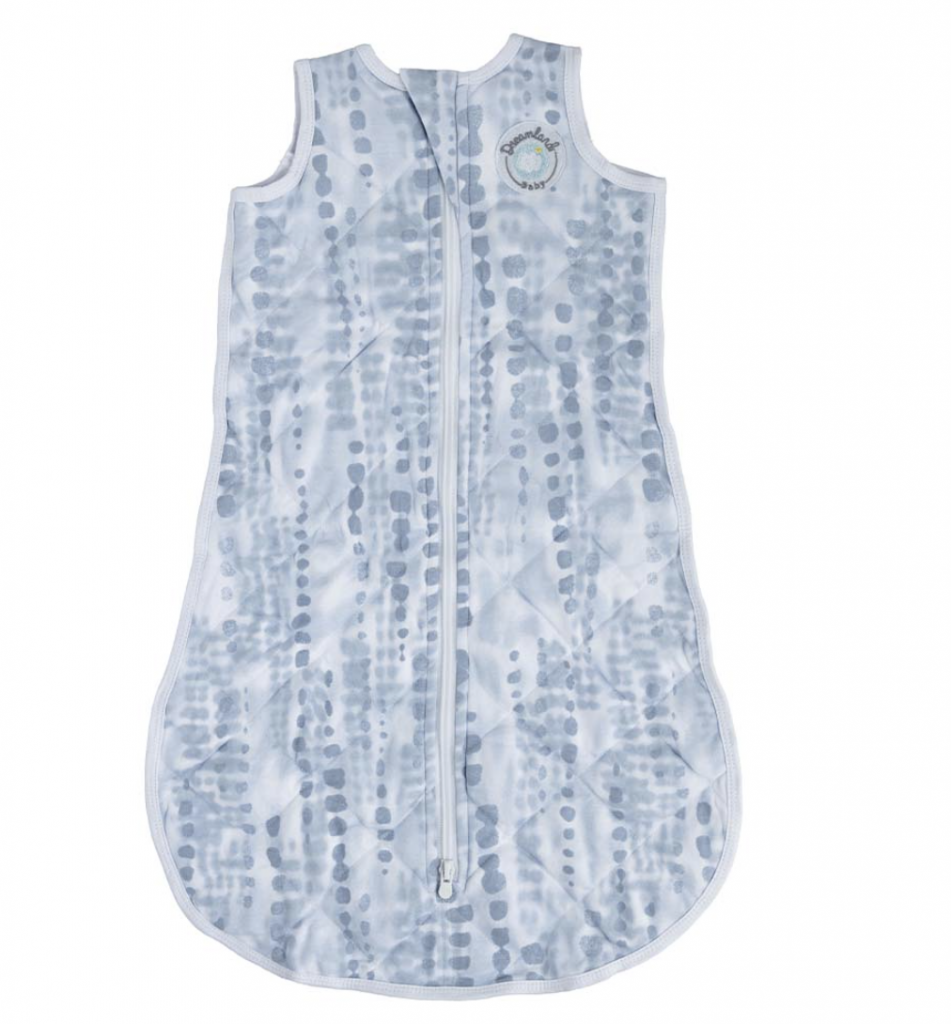 Why It's The Best – Weighted blankets help many adults drift softly into a sound slumber, and the minds over at Dreamland Baby thought babies could benefit from the effects of a weighted blanket, too. Their ingenuity resulted in their patented CoverCalm technology. The Dream Weighted Sleep Slack is outfitted with CoverCalm which serves the purpose of helping a baby be lulled to a sound sleep by means of making them feel like they are being wrapped up in a gentle embrace.
This sleep sack would make the ideal baby shower gift for any mom-to-be. Every new mom needs all the sleep she can get, as does every new baby. The Dreamland Baby Sleep Sack will ensure that both mom and baby are getting as much shut-eye as possible. What's also nice is that it comes in nine different shades and colors. There is a matching PJ option, too.
Purchase for $89 at Dreamland Baby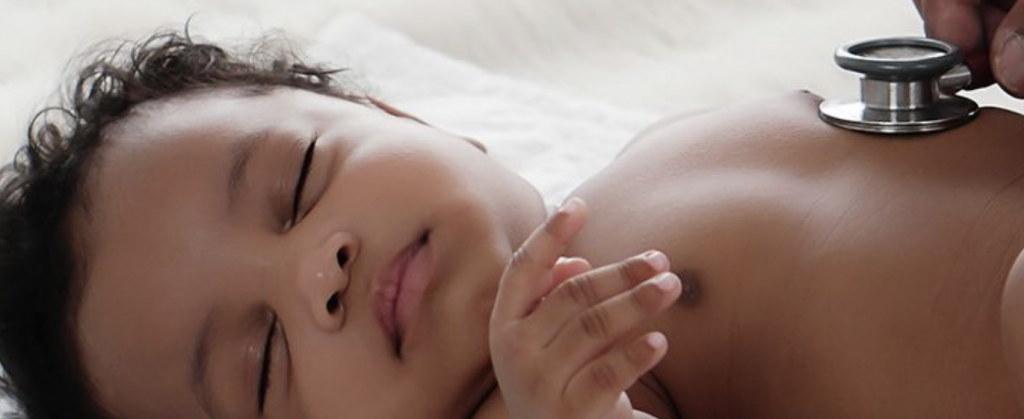 Why It's The Best – Give the gift of peace of mind with Miracle Cord. This is a unique baby shower gift that is ideal for the mom who wants to have all of her bases covered. Miracle Cord is a cord blood banking service. The service allows for a baby's cord blood and cord tissue to be collected and stored safely at a cord blood bank. Collecting an infant's cord blood could help the baby later in life should they be afflicted with a disease, like Leukemia, that requires a stem cell transplant. This is because a baby's cord blood contains exact replicas of a baby's stem cells.
Additionally, should a parent or sibling ever need to be treated for a disease that requires healthy stem cells to effectively combat it, there is a good chance that their child or siblings' stem cells will be an adequate match for them, too. Miracle Cord may not be the first thing that comes to mind when thinking about giving the perfect baby shower gift, but it is perhaps, one of the most thoughtful.
Cord Blood Baking Prices start at $1,295. Learn more at Miracle Cord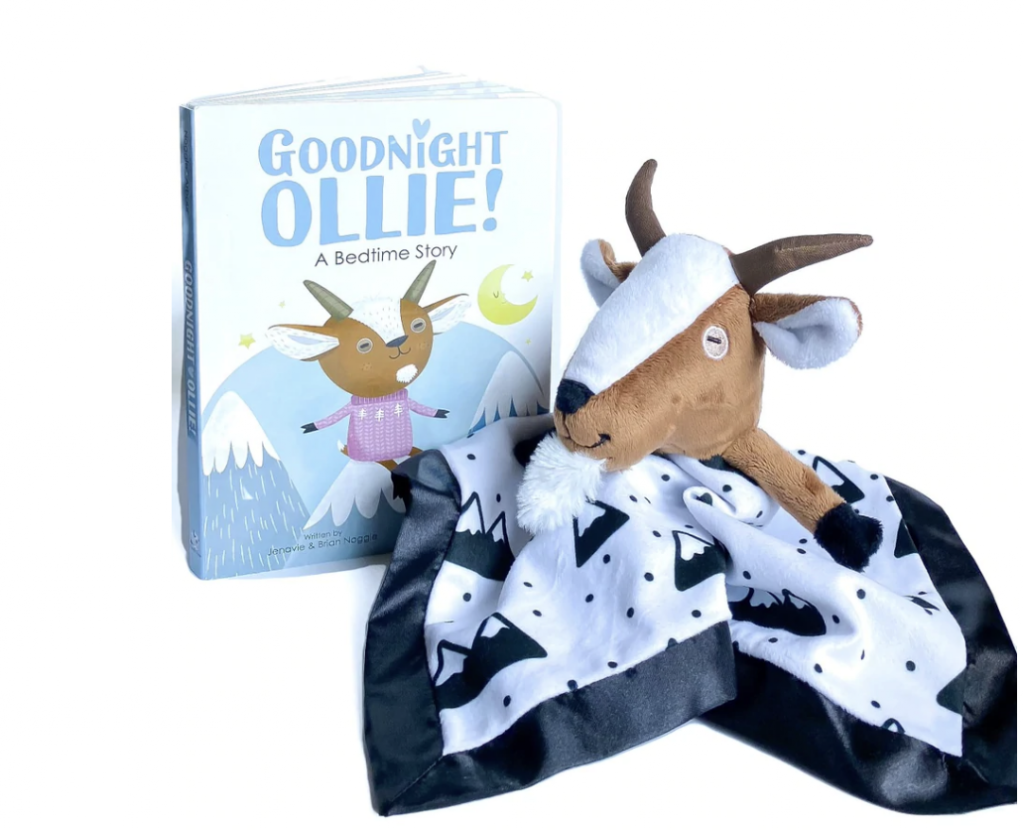 Why It's The Best – A child's first stuffed animal is likely to stay with them for years after they receive it at birth. The Ollie the Goat Dream Blanket + Bedtime Book makes the perfect baby shower gift not only because it serves as a baby's very first stuffed animal, but it will give the baby a way to continually engage with their beloved stuffed toy as they grow. Ollie the goat is decidedly soft and adorable. He is made of a microfleece and is attached to a tiny satin blanket, perfect for little hands.
Article continues below headlines
---
The book that Ollie comes with is just as timeless. For new moms, it can serve as the very first story they set their little one down to sleep to. As the baby grows, they can begin to interact with the vibrant pictures that help to tell Ollie's story and eventually start to read the words on the page themselves. Ollie The Goat is truly a special baby shower gift to give.
Purchase for $36 at Frankie-Dean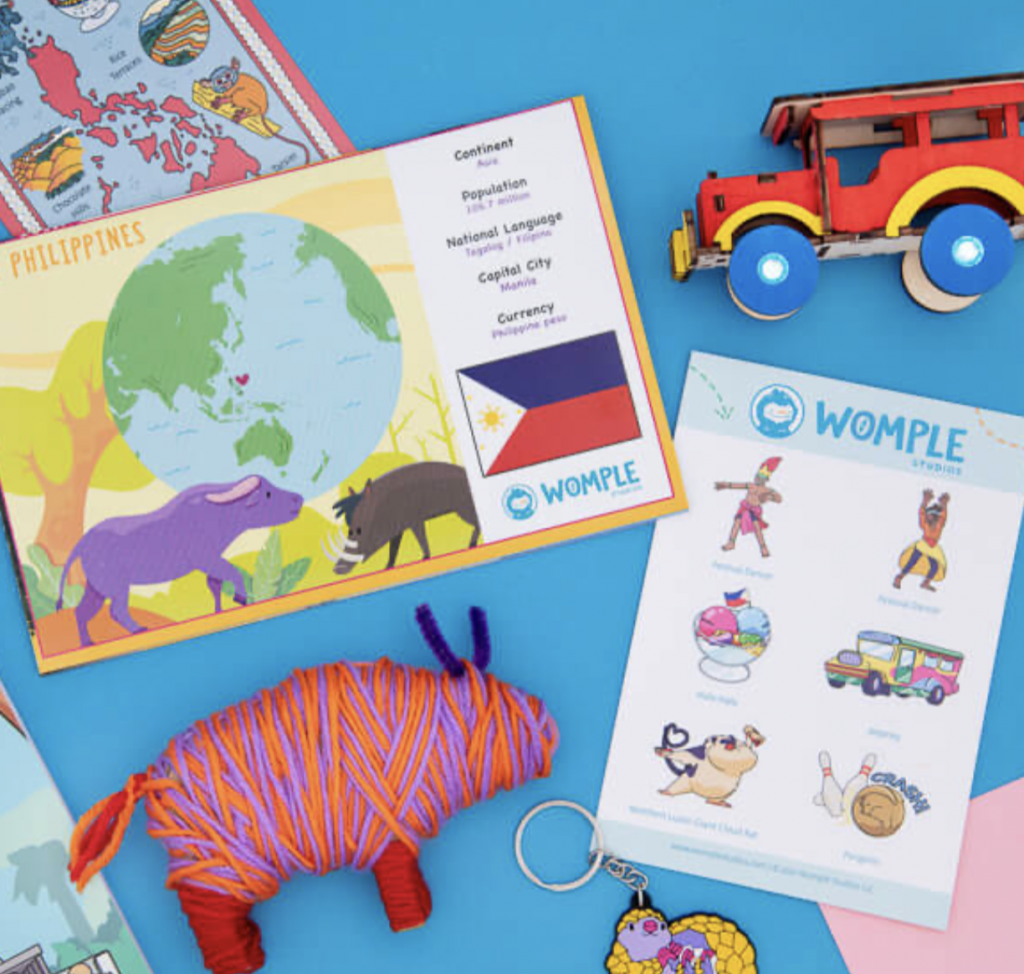 Why They're The Best – Wompleblox is a great baby shower gift to give to the mom-to-be who wants to be able to creatively engage her baby from an early age. Through their Wompleblox subscription boxes, Womple Studios aims to ignite young people's imaginations through education and inspired play. Ideally, their Dino Boxes are suited to kids aged 3-5, while their core Wompleblox is perfect for developing brains aged 6-11. That being said, the Dino Boxes come filled with stories that moms can begin reading to their little one right after they're born. Also, should the new baby on the way have a big brother or sister, Wompleblox are sure to bring a wide-eyed grin to their face, too.
Purchase your Wompleblox subscription starting at $24.99 at Womple Studios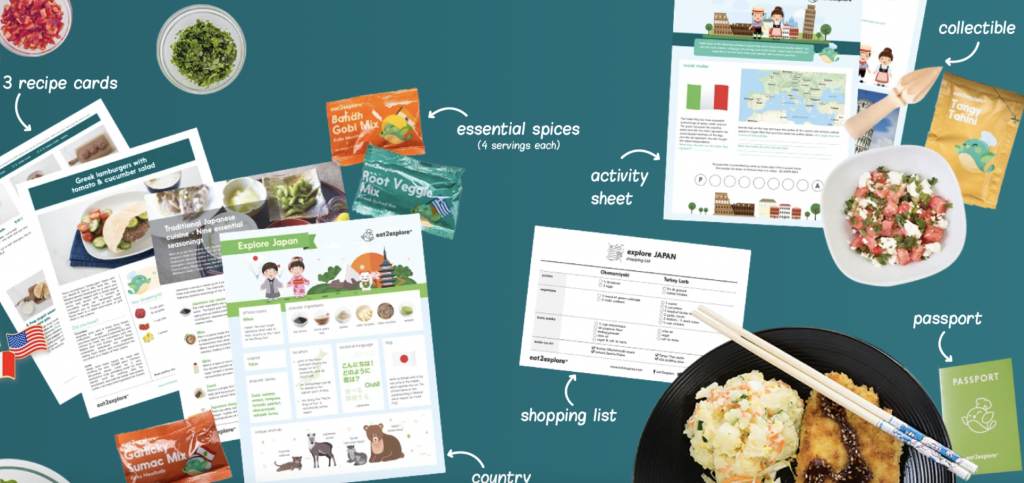 Why It's The Best – This baby shower gift is one that the whole family can enjoy. Eat2Explore is a culinary subscription service whose entire premise is to facilitate family time. Eat2Explore is touted by the company as an "experiential cooking kit." The kit aims to connect mom, baby, and the rest of the family by providing the tools to craft recipes as a family unit. Inside the subscription box, you'll find things like shopping lists, essential spices needed for recipes, cooking tools, educational brochures, and fun keepsakes.
Additionally, because Eat2Explore incorporates global cuisine into the products it ships, it serves to educate and expose children to different types of food at an early age. As a baby grows, engaging with Eat2Explore will help to foster a deep appreciation for the eclectics of cuisine. While at first, very young babies won't be able to partake in the festivities, having them simply be present while mom, dad, and siblings are cooking and learning away helps to lay the groundwork for solid and stable food and family time foundation as they grow older. That alone makes Eat2Explore an invaluable baby shower gift.
Get started with Eat2Explore for as little as $21.20 per box here.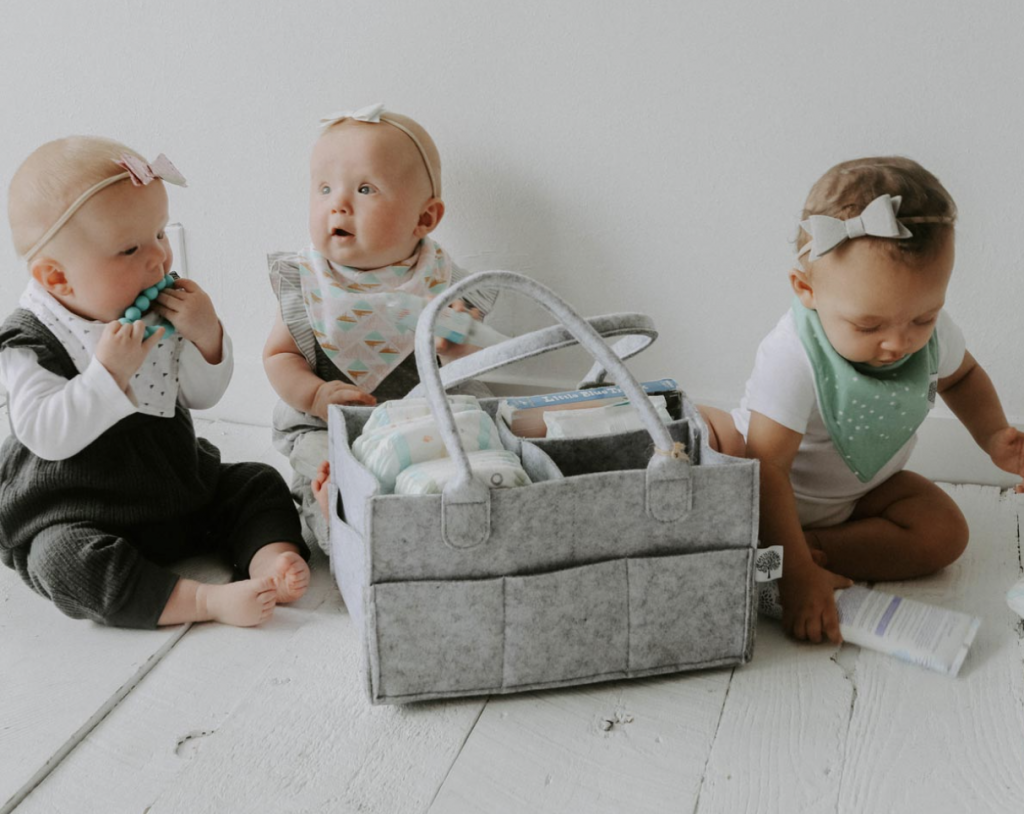 Why It's The Best – One of the most useful (and aesthetically appealing) baby shower gifts you could ever want to give is Parker Baby Co.'s Diaper Caddy. While diaper bags could feel weighty and cumbersome for new moms on the go, Parker Baby Co.'s diaper caddies are sleeker less bulky solutions that still offer substantial space to house everything a new mom may need while on the go. This diaper caddy can easily accommodate as many diapers, bottles, tissues, and other odds and ends that a mom could need to keep in tow. Overall, this diaper caddy really just helps to keep life a little more organized and that is something that every new mom can surely benefit from.
Purchase for $20 at Parker Baby Co.
THE CONCLUSION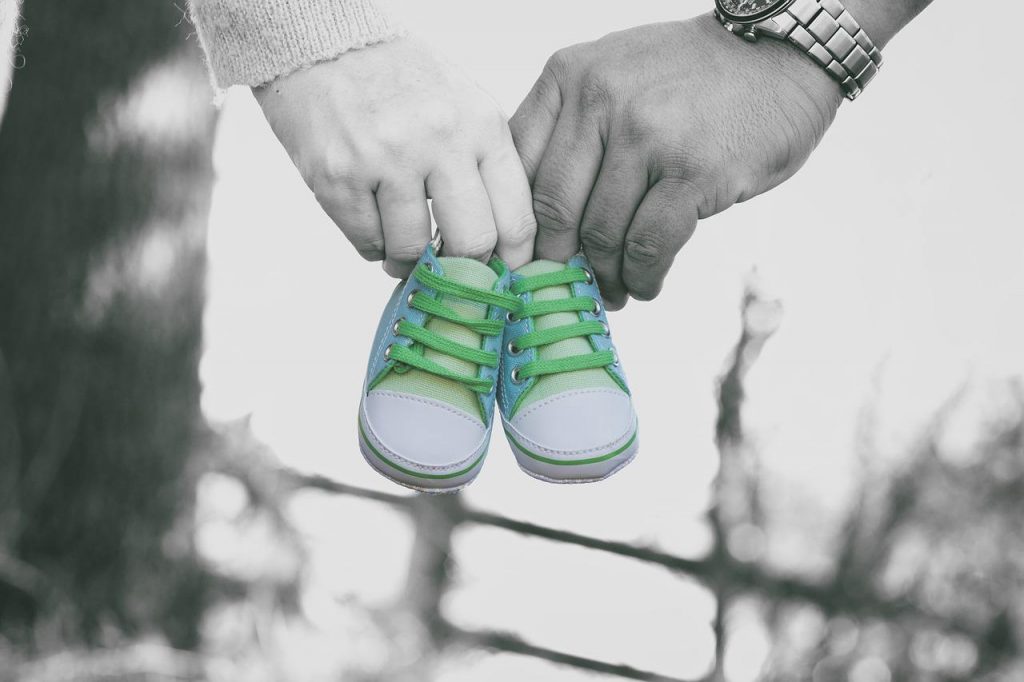 It can be difficult to determine the best baby shower gifts to give to a new mom-to-be. However, this Mother's day you'll come prepared with one of the absolute best baby shower gifts there are. Be sure to tell us about all the big smiles that ensue after the new mom gets a look at one of these amazing baby products.