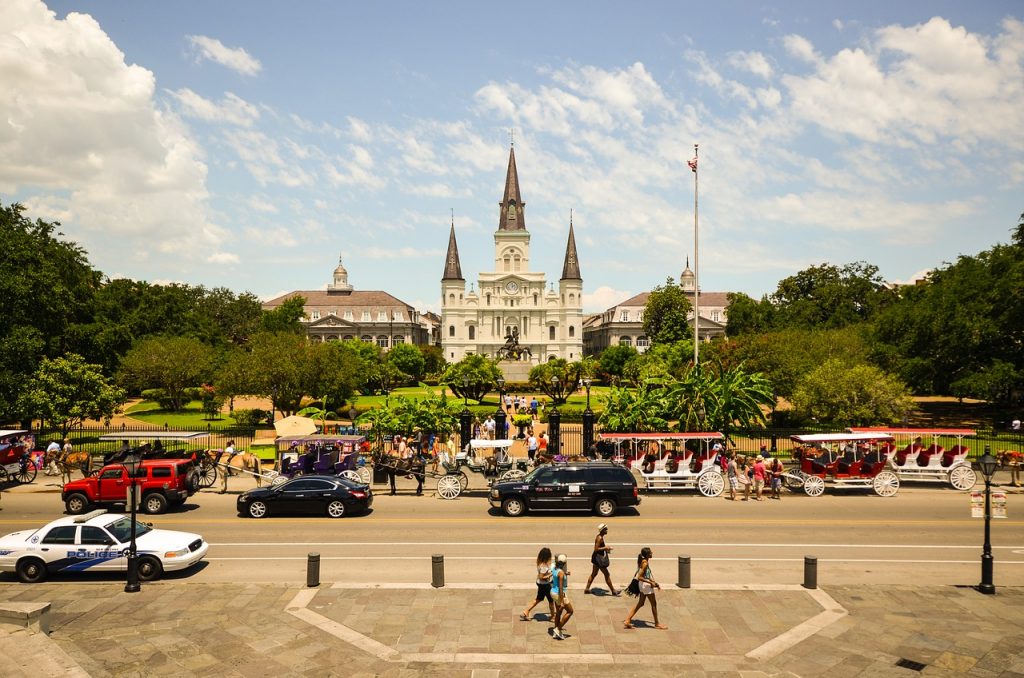 Southern living can be a wonderful way of life. Food, hospitality, sights, and sounds mixed with a relaxed ambiance can be quite the attraction. It is easy to see why some people look to the south when they have the opportunity to relocate. The state of Louisiana has two great cities, Baton Rouge and New Orleans, that personify southern living. Not only can they offer laid-back living, but in the case of New Orleans, if you are looking for some excitement, the Big Easy is one of the ultimate spots to venture.
What about living in, though? Would either of these two cities be places you'd consider? Everyone knows the not too distant history of New Orleans and Hurricane Katrina, a hurricane that pummeled the city back in August of 2004. Would the possibility of another huge blast of bad weather be enough to not give the city a chance?
Baton Rouge, the capital of the state, sits about 80 miles to the northwest of New Orleans. While it is more inland than the Big Easy, it's not without its share of tumultuous weather.
Both cities have rich histories. Baton Rouge dates back to 1721. Its name comes from the site of a bâton rouge, or a "red stick" that marked boundaries. The city went through three distinct periods – the French Period, which lasted from 1699-1763, the British Period, which was from 1763-1779, and then the Spanish Period, which was 1779-1810.
The state of Louisiana was admitted into the Union in 1812. Baton Rouge then became incorporated in 1817 but it wasn't until 1849 that the city became the capital of the state.
New Orleans's history looks much the same as Baton Rouge's. It was founded by the French in 1718 but went through the same periods – French, British, and Spanish – as the state's capital. As time has gone on and New Orleans began to develop, it became one of the major destinations across the country. Tourism took hold and the annual Mardi Gras brought in millions each year. Although Hurricane Katrina caused major damage and loss of life, the city has rebuilt and today remains one of the most popular cities in the United States.
We are going to take a look at both of these historically rich cities and pit them against each other. Hopefully, by the end, we'll have a decision on which city would be the best Louisiana city to live in – Baton Rouge or New Orleans.
CLIMATE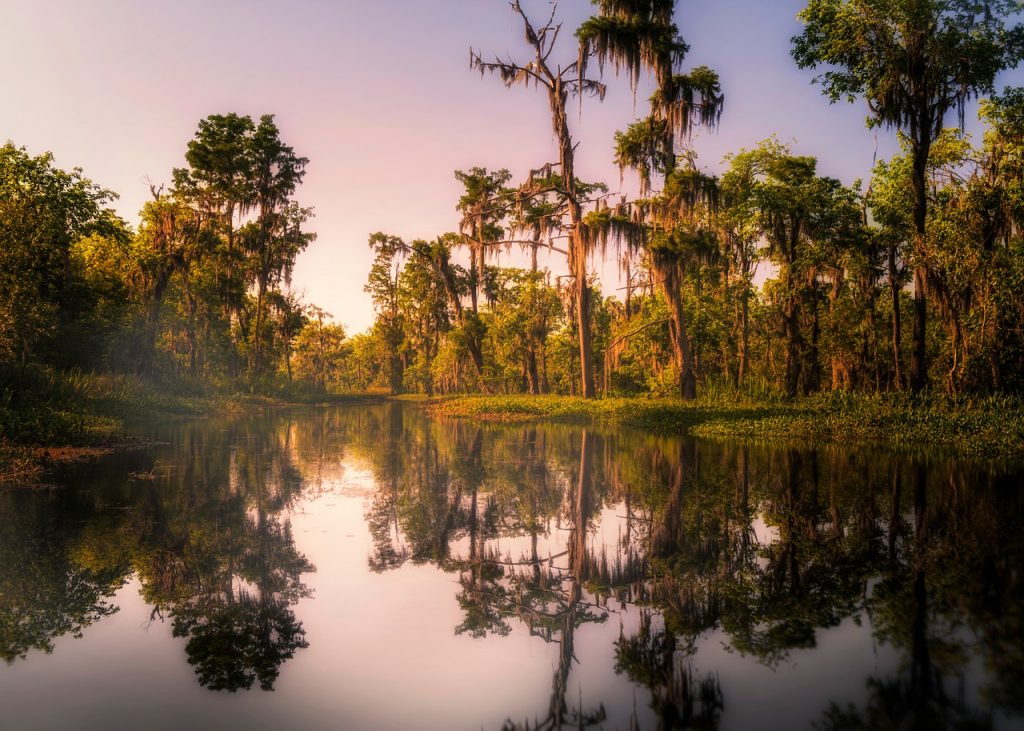 Weather most definitely should be at the top of the list when it comes to deciding between Baton Rouge or New Orleans. How can it not? New Orleans sits on the Gulf and its recent history with weather troubles are speed bumps some are not willing to chance.
Since 2000, New Orleans has seen at least 28 tropical cyclones. September is the typical month for cyclones. These are not as powerful as a hurricane, but they do leave a lasting effect. Hurricanes, on the other hand, are also a part of New Orleans. In that same timeframe, the Big Easy has been hit with 8 hurricanes, the deadliest being Katrina. That massive storm took 1,833 lives. 2020 saw New Orleans hit with two hurricanes, Cristobal and Laura, but thankfully the loss of life was minimal. Ida was the last big hurricane to hit New Orleans and that came earlier this year. 33 individuals lost their life.
So, that's the bad. Now, let's talk about the good. In either city, you are going to get plenty of opportunities to see Mr. Sun. The average across the United States is 205 sunny days per year. In Baton Rouge, you will get an average of 214 days a year. New Orleans will give you more, not much though, as you will see the sun on average of 216 days a year.
You are in the south, you are on the Gulf, so expect a bit of humidity to come along with it. Both states have their share and at times it can be uncomfortable. You will also get some heat with that humidity. July is the typical hot month and in Baton Rouge, you will see temps average 91.6 degrees. In New Orleans, you are going to get virtually the same as July will average out at 91.8 degrees.
If you aren't a fan of super cold weather then you are going to like winters in each city, providing the big storms aren't hitting. January is the low month and in Baton Rouge, that means temps will hover around 40 degrees. New Orleans sees a much higher January average of 45 degrees.
Do you like rain? You must if you pick either city. The US average yearly rainfall is 38 inches. Make sure you have your umbrella with you in Baton Rouge as you are going to get almost double that amount with the city seeing almost 63 inches a year. It doesn't get any better in New Orleans, so have your galoshes ready because the Big Easy will easily get 63.5 inches per year.
The weather has always been a fluid thing, especially in New Orleans, so it is one thing you definitely need to be prepared for. When it's good, it can be great. But when it's bad, it can get bad in a hurry and have deadly consequences.
DEMOGRAPHIC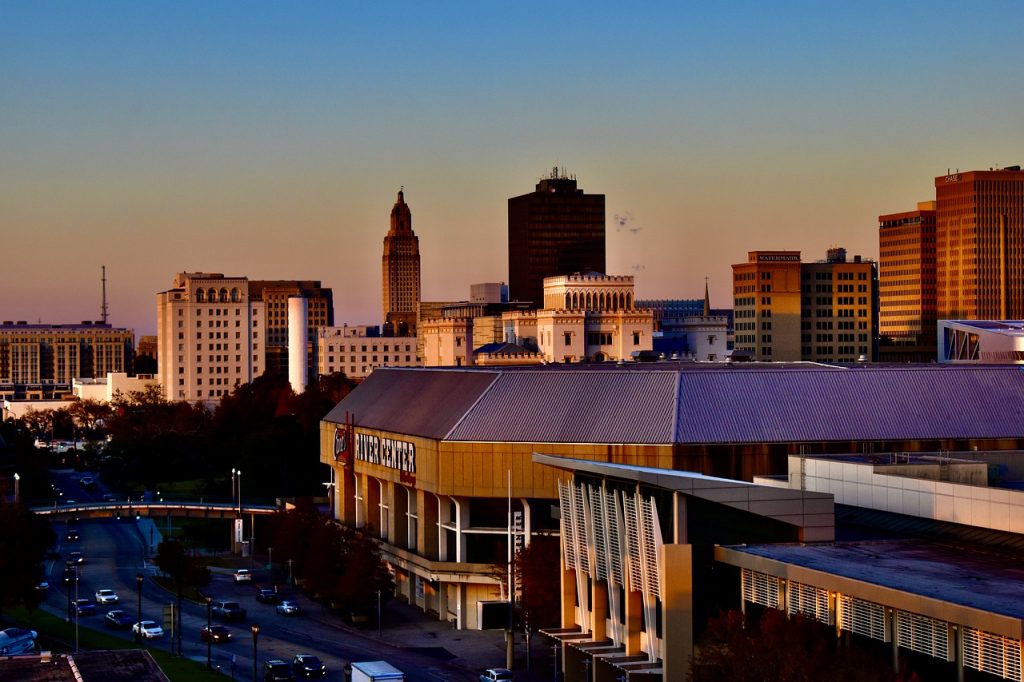 As seen often across the country, state capitals are not necessarily the biggest or the brightest of cities. This can easily be said about Baton Rouge when you compare it to New Orleans.
Over the past decade, the population numbers in the capital city have actually gone down while the party city has seen its numbers rise. Baton Rouge's population is at 227,500, which is below its 229,500 count from a decade ago.
New Orleans, despite weather troubles and rebuilding efforts, has actually seen a significant population increase over the past ten years. Today they stand at 384,000 strong, which is up from the 344,000 that called New Orleans home a decade ago.
To see what each city is comprised of, we like to take a deeper look at each city's population. Baton Rouge is made up of 38.7% Caucasian, 54.7% African American, 3.5% Asian, and 3.7% Hispanic. Of course, all these numbers are estimates.
In New Orleans, their population looks like this: 33.9% Caucasian, 59.5% African American, 2.9% Asian, and 5.5% Hispanic.
To get an even better look at each city, we like to look at its diversity by other measurements. We go to WalletHub to get city rankings based on factors such as socioeconomic, cultural, economic, household, and religious diversity.
WalletHub has ranked 501 cities across the US and Baton Rouge is the 132nd Most Diverse City in America. Their individual rankings look like this: Socioeconomic diversity (322), Cultural diversity (298), Economic diversity (131), Household diversity (232), and Religious diversity (6).
Article continues below headlines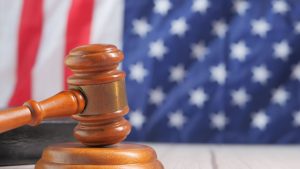 ---
New Orleans finds itself much further down the rankings as it sits at #220. Their numbers look this way: Socioeconomic diversity (302), Cultural diversity (288), Economic diversity (278), Household diversity (406), and Religious diversity (81).
INDUSTRY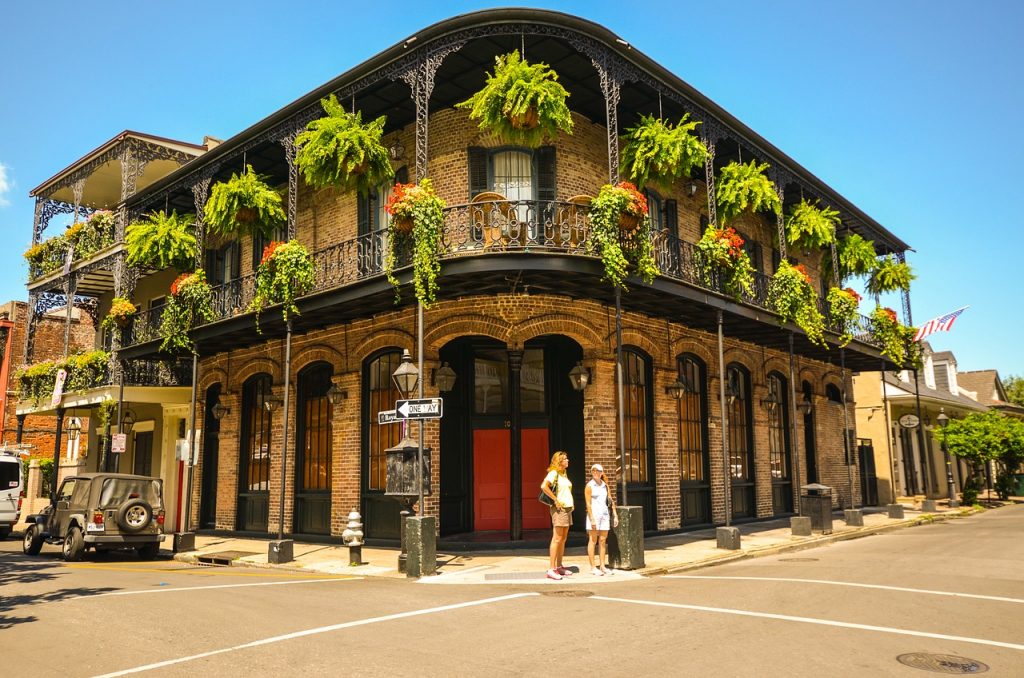 Unless you are one of the lucky ones who has come into a fortune, finding a job will be paramount in your relocation efforts. With jobs available in just about every market right now, finding something in Baton Rouge or New Orleans should not be an issue.
In Baton Rouge, their top industries include energy, construction, and industrial services. Some of their top energy companies are Exxon, Performance Contractors, Entergy Louisiana, Turner Industries, and Dow Chemical Company.
The capital also has a solid medical field in place if that is where your talents lie. They have Our Lady of the Lake Regional Medical Center, Amedisys Home Health and Hospice Care, and Baton Rouge General. Other big businesses include Louisiana State University, Blue Cross and Blue Shield of Louisiana, Future Pipe Industries, The Lofton, Albemarle, and Piccadilly Restaurants.
If you are searching for work in New Orleans, you are going to see a number of different industries well represented. First off, the fact that New Orleans is a port city and home to one of the busiest ports in the nation will let you know jobs are there to be had. Especially given the supply issues we are currently facing.
As far as the largest businesses, Entergy Corp. and Ochsner Health System are two of the biggest employers in the city. Louisiana offers a great tax break for entertainment so you will also see plenty of film and television productions in and around the city.
Other big businesses include Tidewater, Tulane University, Louisiana Children's Medical, Stewart Enterprises, and St. Christopher the Martyr Catholic Church. Of course, you can't go wrong in the restaurant and bar industry in the city. The French Quarter is world-famous and many drink-slingers have found solid employment among the many haunts in the party parish.
CRIME RATE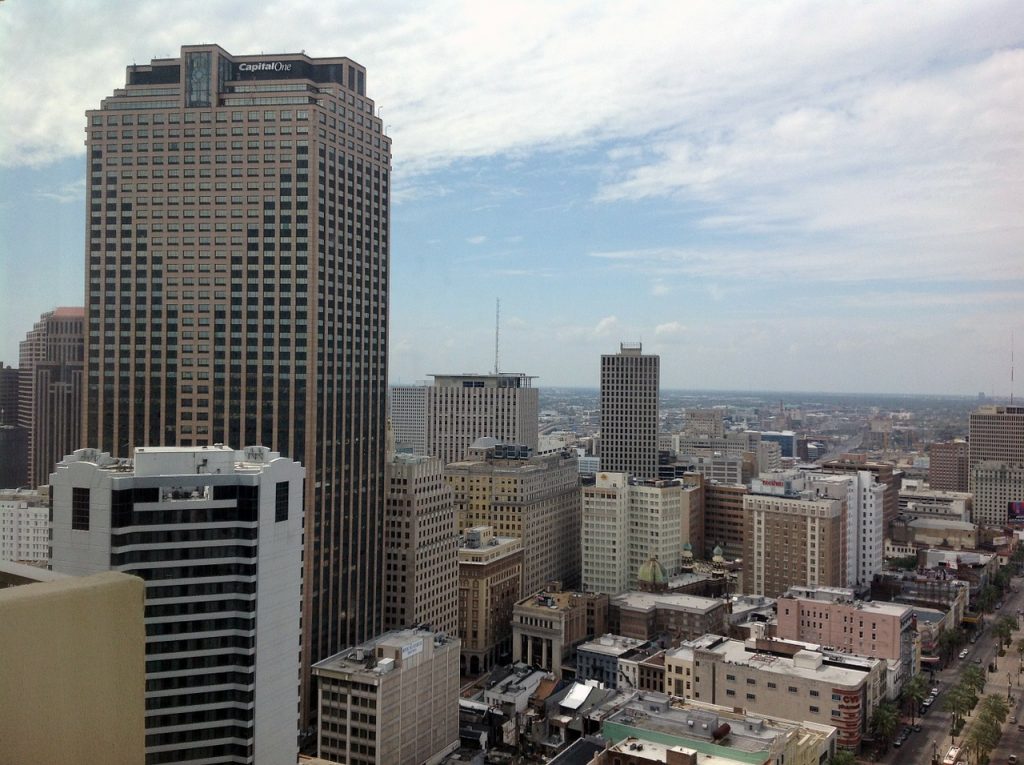 With all the good, there does come the bad. Unfortunately, neither city can escape this. Crime has always been a concern, especially in New Orleans as tourists, transients, and locals sometimes make for a bad mix. But ever since Katrina, the city seems to have found itself in a crime rut with no solution. We'll look at Baton Rouge first, whose numbers are just as unimpressive.
The crime rate numbers we get come from the FBI's National Incident-Based Reporting System via AreaVibes. This lets you know exactly what to expect when visiting or planning a move. The numbers you are going to see are based on like-population and national averages.
In Baton Rouge, they reported a total of 12,667 crimes. This is 146% higher than the US average. 10,580 of those total crimes were property crimes that include vehicle theft, burglary, and auto theft. This is also 146% above the average. 2,087 were violent crimes which include robbery, rape, assault, and murder. This number is 145% above the nation's average.
As you may imagine, New Orleans's numbers are in many ways worse. The Big Easy reported 23,091 incidents, which is 150% over the average. Their property crimes are 132% higher as they reported 17,876. Their scary number, though, is their violent crime. They reported 5,215 violent crimes which are 242% above the national average.
These are tough numbers for each city that truly has a lot to offer. Are they dealbreakers?
COST OF LIVING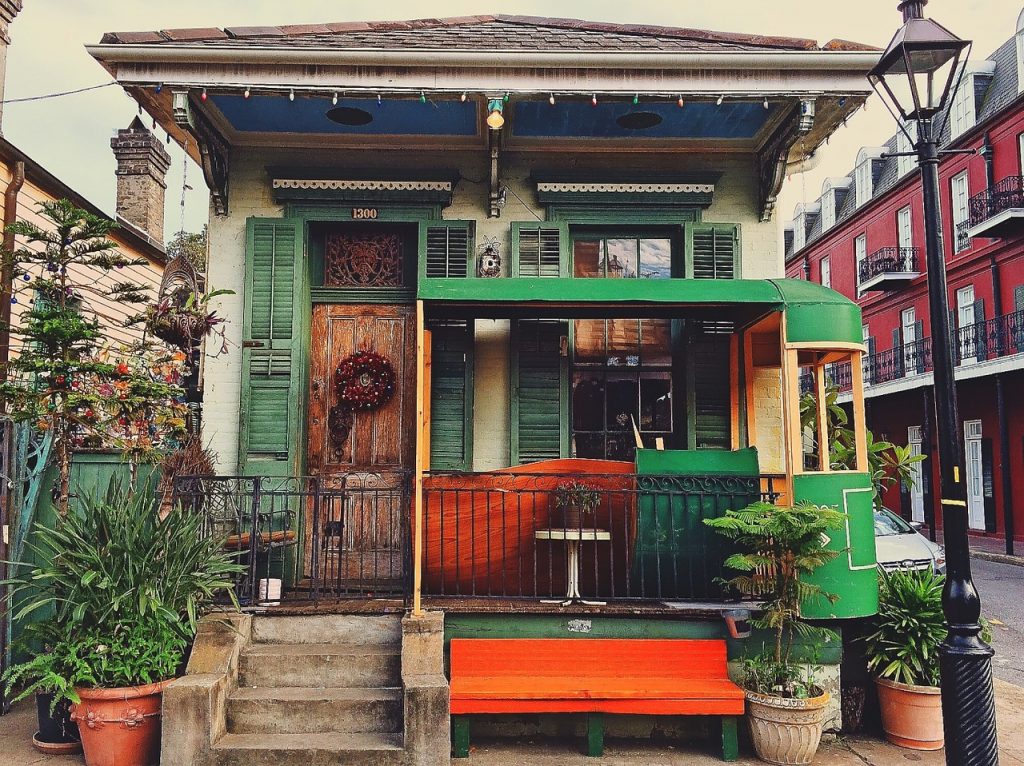 The cost of living also plays a large part in where you may want to live. Some states and cities are brutal when it comes to the cost of living. You may not find that to be the case with Baton Rouge and New Orleans.
Not that you can ignore the crimes rates, but the cost of living may ease the sting a bit. In Baton Rouge, the median price per WalletHub for a 2-bedroom apartment will go for $1,103 a month. In New Orleans, you can expect to pay a bit more for the same apartment as it will cost you around $1,520 a month.
If you'd rather purchase a home instead of renting, prices are also quite affordable. The median home price for a 3-bedroom, 2-bath in Baton Rouge is $335,720. New Orleans, again, will be more on the costly side as that same home will run you $460,000.
Housing costs are not the only thing that will contribute to your monthly bills. Here you will find both cities falling into the same price range. Food costs are virtually equal as are utility costs. The only noticeable difference you may see is in your entertainment costs as New Orleans is a bit more expensive.
Baton Rouge's housing costs might be the winner here.
LIFESTYLE & CULTURE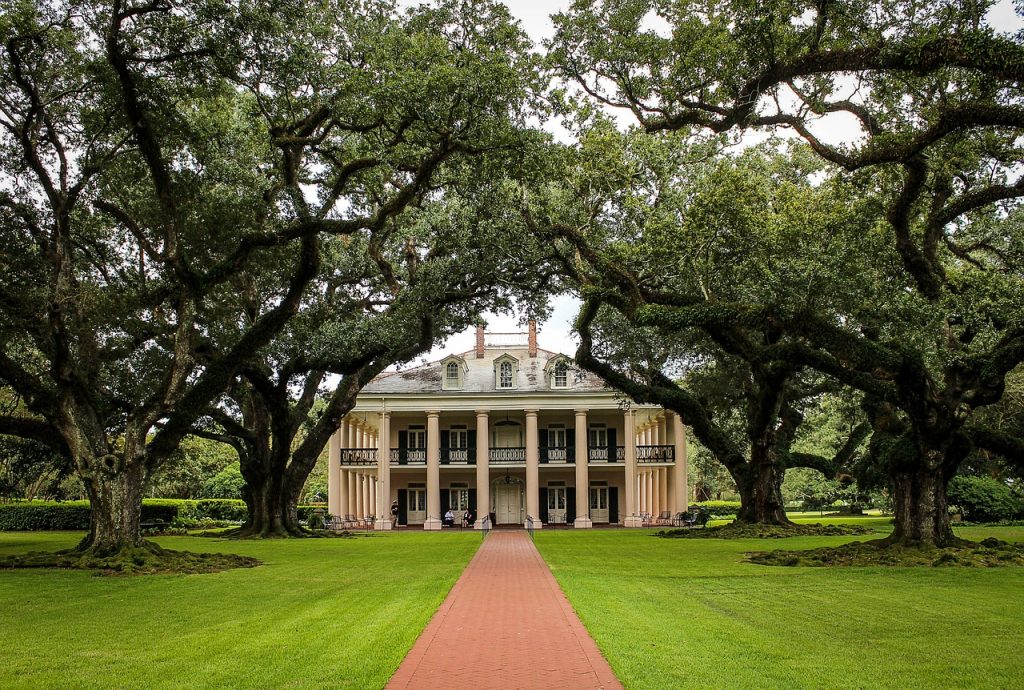 This is truly unfair. Comparing Baton Rouge with New Orleans in lifestyle and culture. Heck, it would be unfair to compare just about any big city across the United States with New Orleans. Now, this is not to say that Baton Rouge is a stick in the mud, because it isn't. It's only to speak the truth – New Orleans is one of the top cities in the country when it comes to lifestyle and culture.
The first thing we can get out of the way is a negative for Baton Rouge. They do not have a professional sports team. They do, however, have the LSU Tigers for college football and basketball and those two teams are major draws for the city.
Baton Rouge is a historical town so many things you find will be along those lines. You can see Louisiana's Old State Capital, the USS Kidd, the LSU Rural Life Museum, the Magnolia Mound Plantation, and the Capitol Park Museum. For the kids, there is Mike the Tiger's Habitat, the Knock Knock Children's Museum, and the Baton Rouge Zoo.
Nightlife is big in Baton Rogue as the college atmosphere brings it to life. There are plenty of eateries and bars to satisfy all and you can find the best southern foods in the city. Live music and great food are all a part of downtown with Boudreaux and Thibodeaux, Rick N Robin's Night Club, The Office, Teddy's Juke Joint, and Sullivan's Ringside just a few of the places to have some adult fun.
The only thing that we should have to say about New Orleans is The French Quarter. Words are sometimes hard to describe some of the things that go on in the French Quarter but if you are one who loves people watching, then the French Quarter is the place to be.
You will find the best Cajun food there and happy hour is just about any time there, and they feature 3-for-1 drinks. You can find virtually any kind of entertainment in the French Quarter, and it is a place music lovers will relish. We have two words for you – Mardi Gras. Bourbon Street is a rocking place, though, just about any time of the year.
But New Orleans does have more going for it. The town is filled with ghosts, or so they will have you believe. Ghost tours are wildly popular, as are ventures into the swamps. St. Louis Cathedral, Jackson Square, and The Cabildo are just a few other highlights in New Orleans. And if you need your professional sports fix, they have the New Orleans Saints for football and the New Orleans Pelicans for basketball.
The hands-down winner is New Orleans. But if you were to live there would the never-ending crowds eventually get to you?
THE CONCLUSION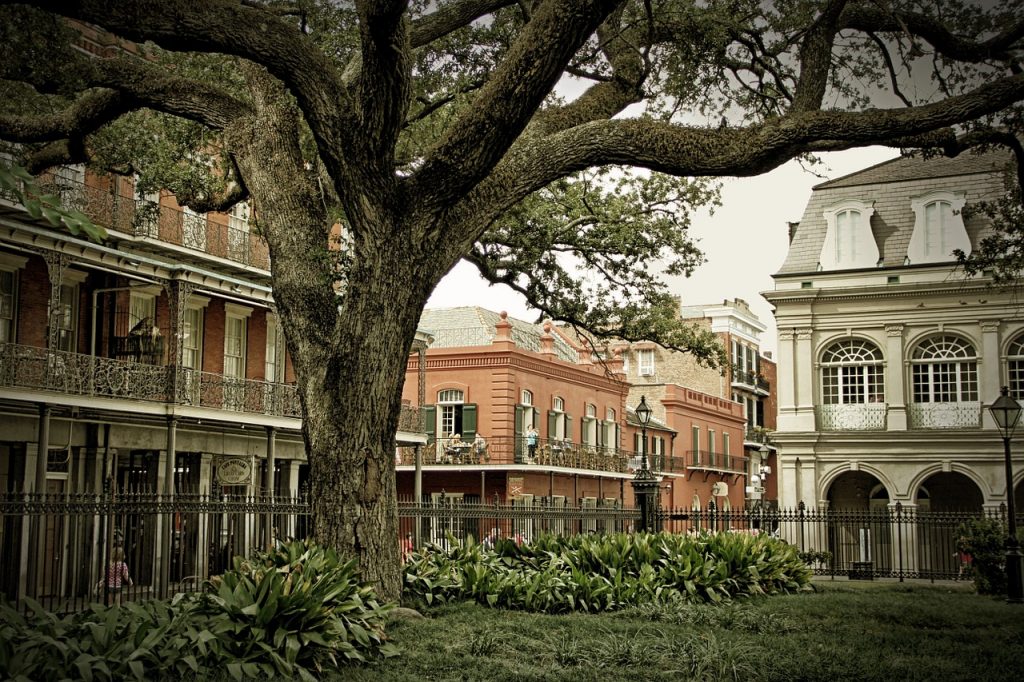 If we are going by pure excitement, you can't say no to New Orleans. Not only is there fun to spare, but even the cost of living can fit into your pocketbook. This doesn't mean Baton Rouge's cost of living isn't a winner as well.
What it may come down to is that pesky little crime problem. The crowds and atmosphere in New Orleans have the tendency to bring out some of the more troublesome characters, so that could be the ultimate decider. There is also that other issue of possible bad weather. While it shouldn't be enough for a definite "no", it should most certainly be a topic of discussion if you are looking into the city.
Your best bet? Find a great place in Baton Rouge and venture in and out of New Orleans at your leisure. They are only a short two hours away. Then you get the best of both worlds.