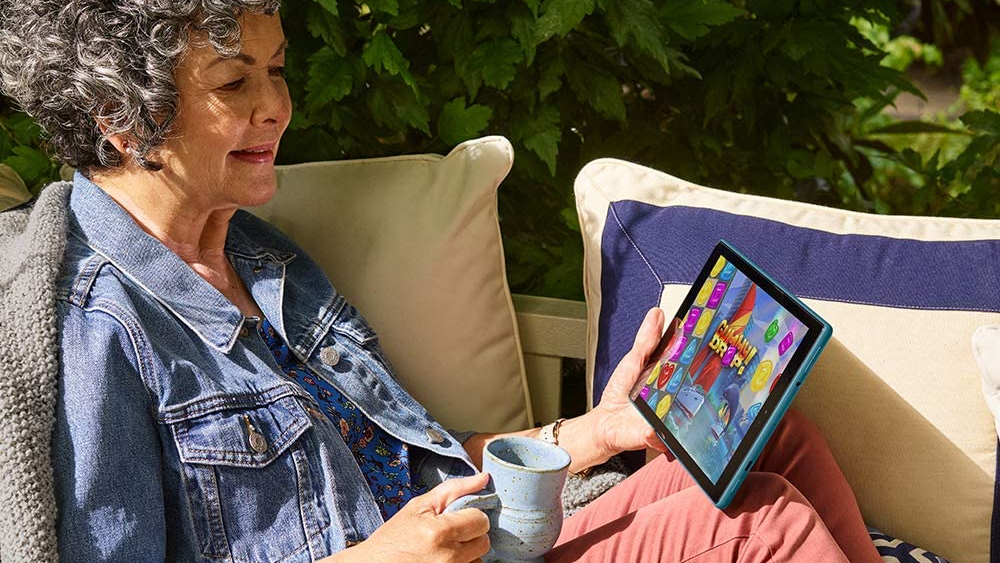 If you are looking for a nice tablet to stream movies, read a book or two, or listen to some music, then you better hurry because the Amazon Fire Tablet is on sale for a ridiculously low price.
Right now, and for the next several hours, Amazon has dropped their price on the Amazon Fire Tablet by nearly 50%. Originally the tablet would run you $189.99 but now you can get the upgraded Fire Tablet for only $95.99 on Amazon.
What exactly are you getting for a 50% drop in price? This version is the Amazon Fire HD 10 tablet, which means you not only get to watch movies, videos, and television in high-definition, but you also get to view it on a 10.1" screen. The Amazon Fire Tablet will deliver a crisp look in full 1080 HD glory.
The upgraded tablet is offered in two sizes of internal storage, 32GB or 64GB, the sale price is for the 64GB version. In terms of upgrades, the Amazon Fire Tablet is now 30% faster than its previous version as it now boasts the new 2.0 GHz octa-core processor along with 2 GB of RAM.
For those of you who wish to disconnect from the wall, the new battery inside allows for up to 12 hours of reading, watching videos or movies, listening to music, or simply browsing the web, everyone's favorite pastime.
If the battery goes low because you simply can't get away from the sleek-looking Fire Tablet, it comes equipped with a USB-C port for faster charging. Amazon also includes a USB-C cable and power adapter in the box.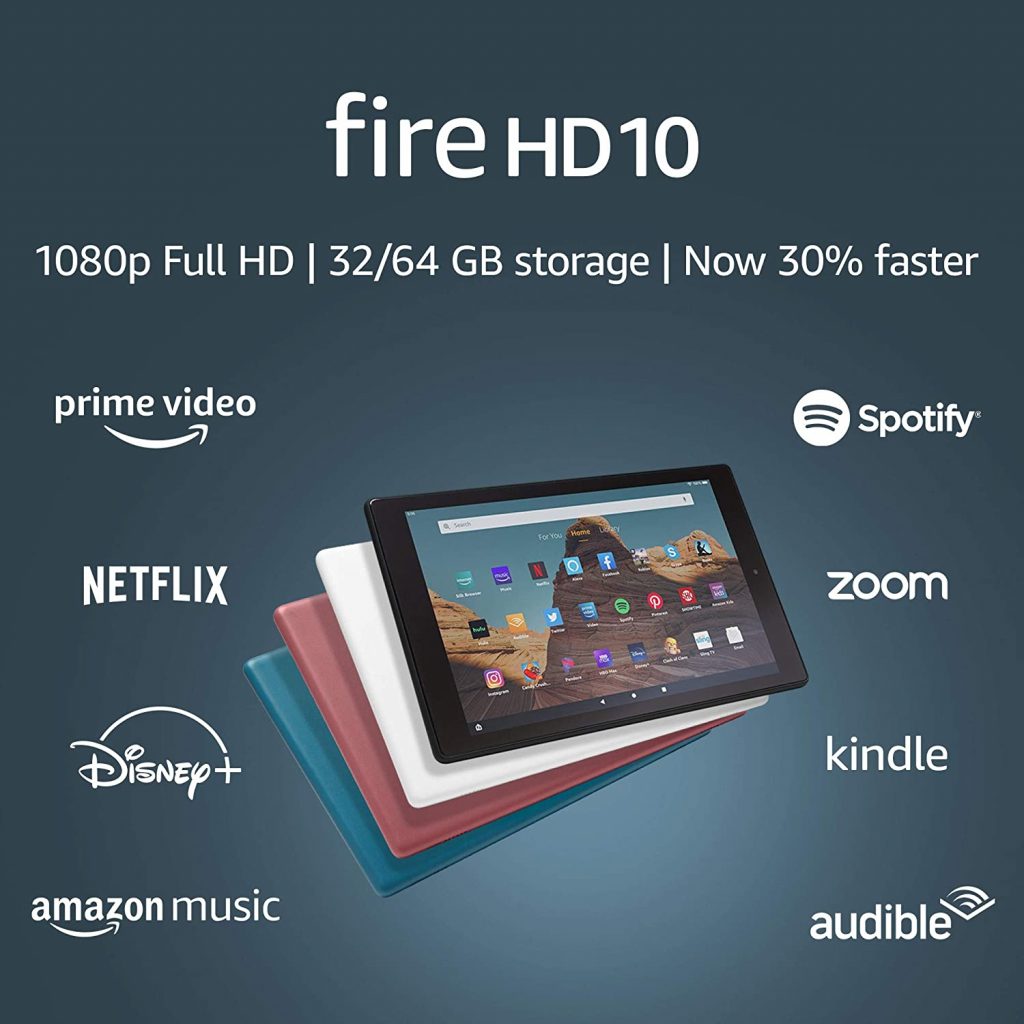 The Amazon Fire Tablet has a 2 MP front-facing camera and a rear-facing one that is also 2 MP that can record 720p HD video.
This upgraded tablet will allow customers access to many millions of movies, TV shows, eBooks, games, apps, and songs. You can stream or even download thousands of videos as you will have access to the most popular streaming sights such as Prime Video, Netflix, Disney+, Hulu, ESPN, SHOWTIME, and STARZ. Of course, those are only a few streaming services you'll have access to.
If you like games or have a favorite app, the Amazon Fire Tablet will provide you with over 570,000 apps and games to choose from. You will also have access to over 450,000 Audible titles and millions of songs at your disposal.
Along with all this are the day-to-day tasks you need to accomplish. You will have access to your email, build to-do lists and set your calendar. You will also be able to stay in touch with your family or friends by using Skype or Zoom. If you're a social media hound, you will also be able to plug into apps like Facebook, Twitter, and Instagram.
One more thing. The Amazon Fire Tablet can be controlled by voice. You will have the ability to connect to Alexa and have her steer you through your day or simply ask her to find something quickly for you.
Article continues below headlines
---
You better hurry though because this amazing price of $95.99 on Amazon is only going to last for a few more hours.