A clause within the Biden Administration's CHIPS and Science Act stipulates that any businesses applying for over $150 million in funding must provide affordable childcare services to its workers.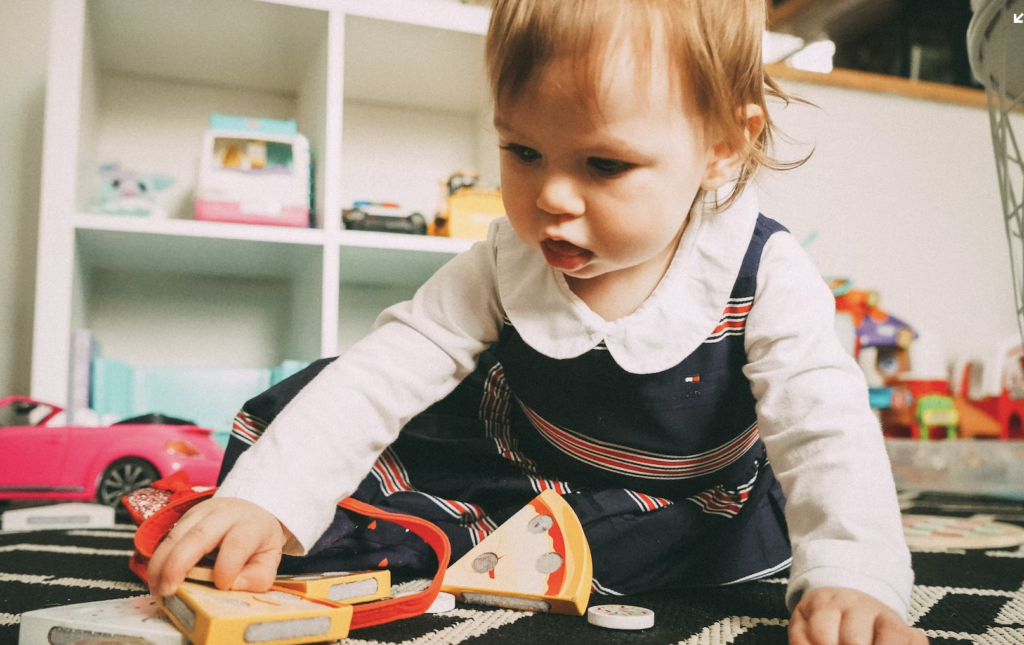 One of the Biden administration's priorities has been making childcare affordable for the average American. A lack of affordable childcare prohibits many parents, especially women, from working, and it can cost a family as much as a rent or mortgage payment each month. Though Biden's budget proposals for childcare and early education have been shot down on multiple occasions, the administration may have found a loophole that will make childcare more affordable for hundreds of thousands of U.S. workers.
According to NPR, the workaround will use the CHIPS and Science Act, a bipartisan bill that passed last summer, and will provide $39 billion in federal funds for semiconductor manufacturers to build and operate new plants in the U.S. While there weren't any official childcare policies included in the bill, last month the Commerce Department announced that any companies applying for more than $150 million in funding—and most of them will—must provide affordable childcare for workers at every stage of the project. Bigger companies such as Intel aren't bothered by the new stipulations, as they believe that a supportive workplace makes for a better chance of retaining loyal, talented employees.
The Commerce Department has defended the new requirements by arguing that the CHIPS program won't be successful in the current economy without childcare. Many industries are facing a worker shortage, and that worker shortage won't be successfully combatted until those who stay at home because they can't afford childcare are given a solution. Some companies and individuals who support workplace-provided daycare were thrilled by the development, but other affordable childcare advocates were less enthusiastic.
While the CHIPS childcare assistance will make a huge difference in the lives of the approximately 200,000 construction workers and manufacturing employees who will be employed by the new plants, those workers constitute a very small portion of the American workforce that need affordable, quality childcare. There are millions of other parents that need childcare assistance and still aren't receiving it, which is why many experts advocate for community-based childcare rather than employer-provided care.
The bill also does little to ensure fair and competitive wages for childcare workers, who are often underpaid and burn out quickly. Some experts fear that corporations that receive funds from the CHIPS program will create their own childcare centers instead of partnering with already-established community programs. This takes the CHIPS money away from the existing workforce and puts it in the hands of corporate executives, hardly a long-term solution to the widespread problem of affordable childcare.
The Commerce Department has given very little guidance as to exactly what the childcare requirements will look like in practice, but they've stated that they're working on those guidelines and should release them before March 31, when the first round of CHIPS applications will be evaluated. While a portion of workers may soon have access to better and more affordable childcare, the majority of U.S. workers are still crippled by the cost and lack of availability of childcare. It's encouraging that the current administration is working to find a solution, but we still have a long way to go before daycare is affordable and accessible to all Americans.
---