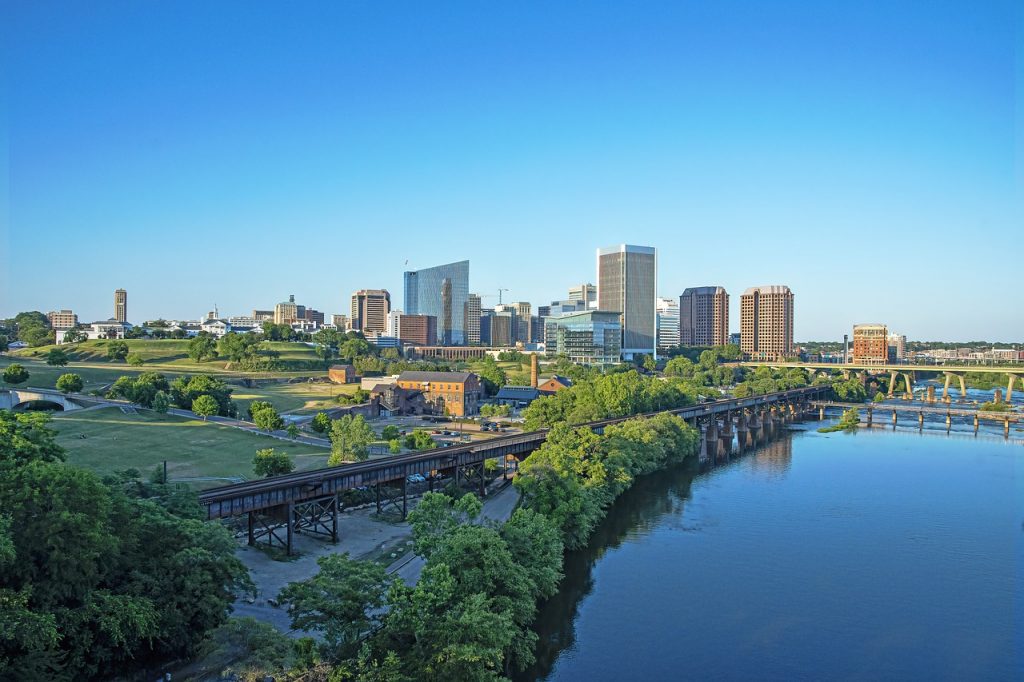 The state of Virginia is one of the most historic in the United States. While there is debate as to which city (Plymouth, MA or Jamestown, VA) was the birthplace of our great nation, both Virginia cities of Williamsburg and Richmond enjoy a rich history as well.
Williamsburg was at one time the state's capital, founded in the Virginia Colony in 1699. Jamestown was the original capital but was relocated to Middle Plantation, which sat further inland. Of course, Middle Plantation was renamed Williamsburg in honor of England's reigning monarch, King William III.
Richmond has always been filled with history, both good and bad. As one of the small settlements to grow and shape our country, Richmond's bloody history with war should never be forgotten. The Revolutionary War gave us Patrick Henry's famous "Give me liberty or give me death" speech at St. John's Church. This speech was also said to be the inspiration for the House of Burgesses to pass the resolution to send Virginia troops into Revolutionary War. It was during the War of Independence that the state's capital was moved from Williamsburg to Richmond.
History aside, these Virginia cities couldn't be more opposite when comparing size. Population alone has Richmond the bigger by over 15 times. Diversity is also on the opposite sides of the ledger when looking at the two, although they are separated by only 52 miles.
As far as location goes, both cities are surrounded by water. Williamsburg sits in between the York and the James Rivers while Richmond is separated by the James. The land surrounding both cities is lush, and one can just imagine what settlers saw when they first laid eyes on these places.
But is either city one that you would want to call home? Virginia, without a doubt, is a lovely state. There is plenty to do in and surrounding both cities with the nation's capital a short drive away.
We are going to take a look at both of these historically significant cities to see if we can determine which Virginia city would be a better one to call home – Williamsburg or Richmond.
CLIMATE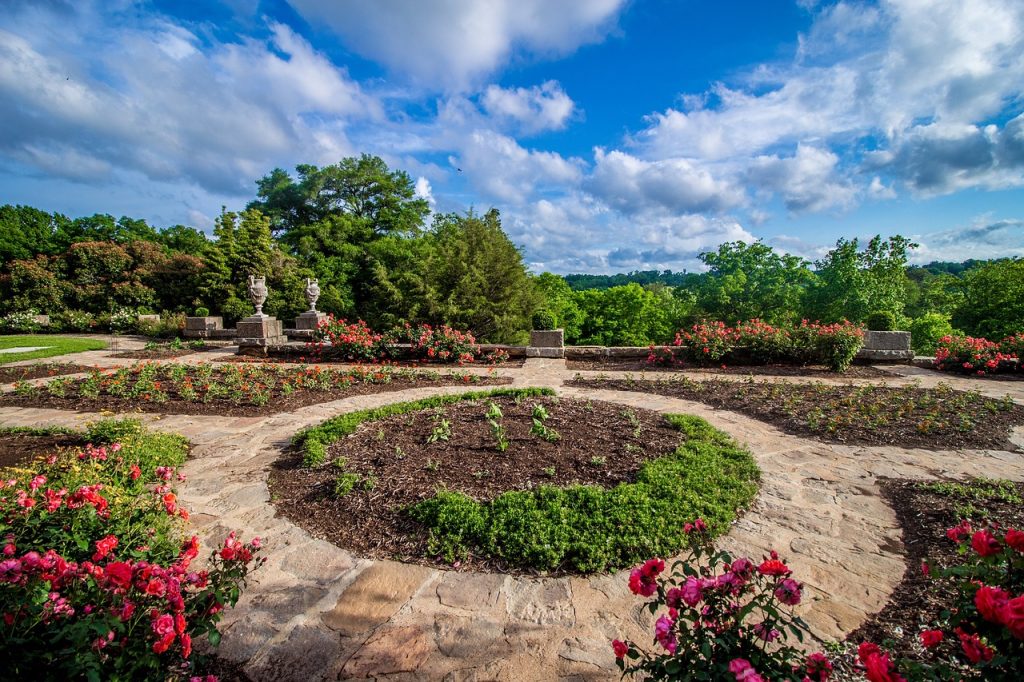 When looking at possible relocation spots, what is your priority? What are the important things that come to mind? Is weather a factor? What about crime or the cost of living? Climate always seems to be near the top of anyone's list of concerns, so let's take a look at what Williamsburg and Richmond have to offer.
With only 52 miles separating the cities, you wouldn't expect much difference in their weather patterns and while Williamsburg has more water surrounding it with the York and James River as well as the Atlantic staring it down, the climate in both cities is virtually the same.
As far as the sun is concerned, Williamsburg and Richmond see almost the same amount. In Williamsburg, they average 209 sunny days per year. Over in Richmond, they will average 210 days of sun per year. If you're curious, the U.S. average is 205 sunny days, so you will get a little more in each city.
The East Coast is notorious for its humidity, so you can expect some in Williamsburg and Richmond. It won't get extremely hot but there will be days you feel it. July is the warm month and in Williamsburg, the temperature will average 87.8 degrees. Richmond gets a little warmer on average at 89.7 degrees.
You will also that both cities can get their share of cold weather. January is the cool month and in Williamsburg, you will see lows average 30 degrees. Richmond drops even further as they will hit an average low of 27.6 degrees.
Rain and snow are also in the winter forecast. The average across the country is 38 inches of rain per year. Both cities go above and beyond. Williamsburg averages 47.2 inches of rain a year while Richmond will get around 44 inches of rain.
As far as the white stuff goes, both are thankfully on the minimal side. Williamsburg only averages 6.5 inches of snow a year and Richmond will get a little less than a foot of snow.
Both cities look to offer a nice mix of four seasons. Winter weather doesn't appear to be overwhelming, and the summers look to be workable. Comparison-wise, neither city appears to have an edge.
DEMOGRAPHIC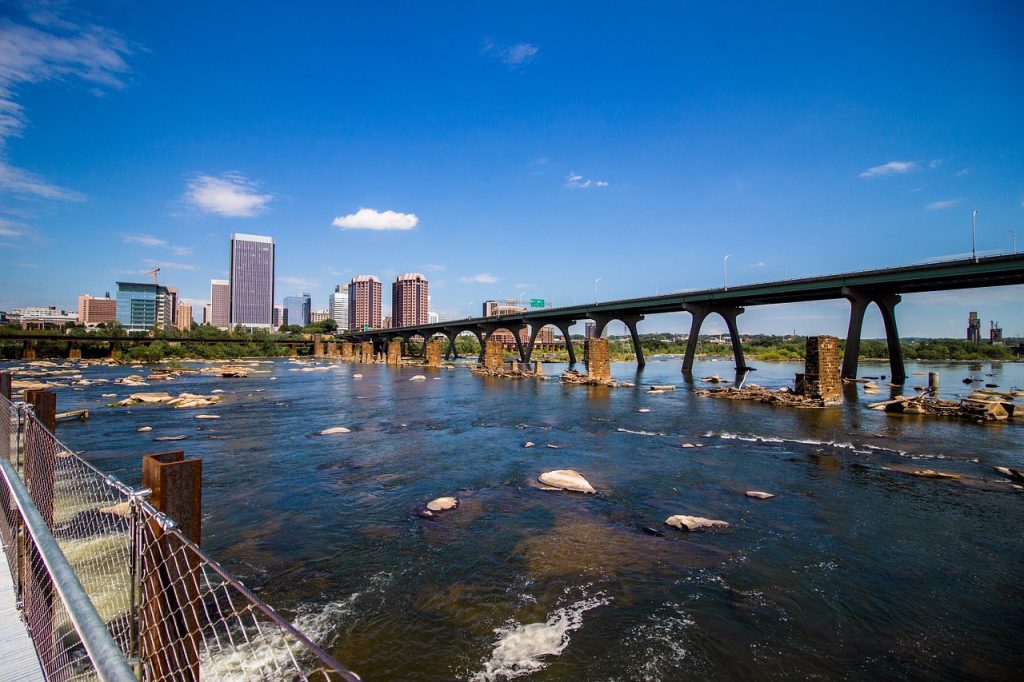 Things begin to separate here when comparing the size of each city. The main question that this could help answer is whether you prefer your town to be small and quaint or do you need to kick in your city.
Williamsburg has never been known for its grand size, but its inviting nature has been an attraction for some over the past decade. Right now, the Williamsburg population sits roughly at 15,425 which is a nice jump from the 14,000 they had ten years ago.
The capital city has also enjoyed growth over the past ten years. Richmond calls 227,000 their own, a big rise from the 204,000 that were living in the city a decade ago.
When we look at a particular city's numbers, we also like to break down its diversity. Williamsburg is made up of 73.4% Caucasian, 15% African American, 6.5% Asian, and 7.1% Hispanic. Upriver in Richmond, 45.5% are Caucasian, 46.9% are African American, 2.1% are Asian, and 6.9% are Hispanic.
We also like to go a bit deeper into diversity numbers with measurements that include socioeconomic, cultural, economic, household, and religious diversity. WalletHub is a great place for those city rankings. While we can grab Richmond's numbers, Williamsburg's minimal population doesn't put them on WalletHub's radar.
Of the 501 big cities WalletHub ranked, Richmond comes in at a very respectable #45. Their individual rankings look like this: Socioeconomic diversity (152), Cultural diversity (209), Economic diversity (211), Household diversity (390), and Religious diversity (1).
The relatively small nature of Williamsburg and its general surroundings would surely contribute to great diversity numbers as well.
Article continues below headlines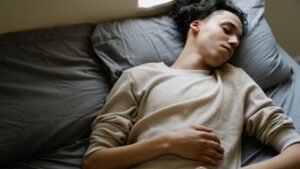 ---
INDUSTRY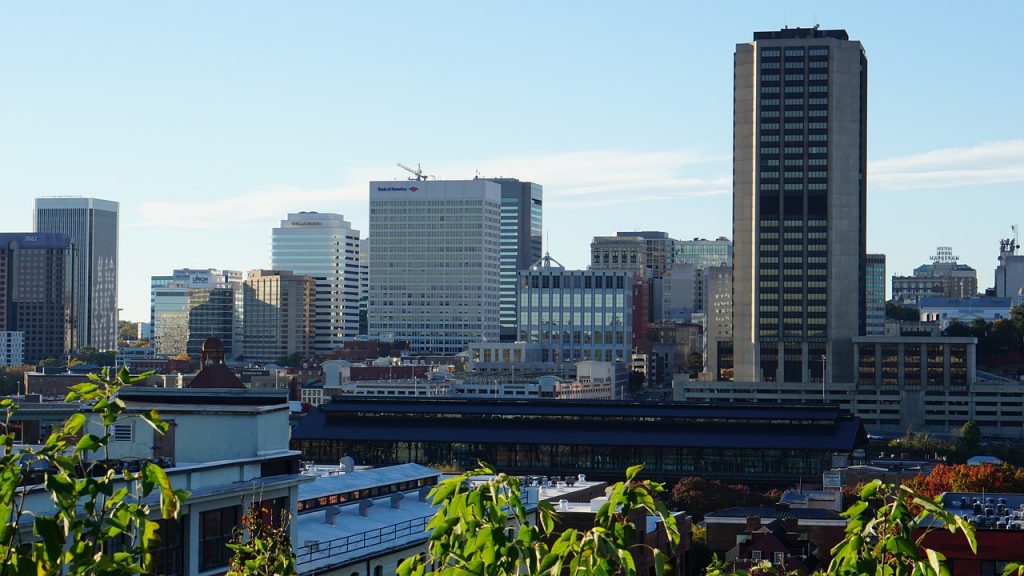 One of the things key in relocation is the job market wherever you're wanting to move to. While you can certainly find employment in Williamsburg, its city size may be somewhat of a drawback to those looking for bigger game. The good news is that job markets across the country are robust.
Williamsburg can't lay claim to having numerous big businesses to choose from, but they do have some. Leading the way is the College of William & Mary, founded in 1693 by letters from King William III and Queen Mary II. Other big places of employment inside the city include Freedom Park, Pet Partners of Williamsburg, The Trellis Restaurant, Williamsburg Soap and Candle Company, and the Jamestown-Yorktown Foundation. Although the city isn't large, they also have a solid food and drink industry that offers ample employment.
Richmond has much more to offer on the job market. As the capital city, Fortune 500 businesses play a large part in its makeup as they boast seven. These include Altria, Performance Food Group, CarMax, Markel, Dominion Energy, Owens & Minor, and Genworth Financial.
Richmond has other big businesses as well. These include Brink's, the US Defense Supply Center Richmond, Universal (a leading tobacco merchant), Estes Express Lines, Virginia Commonwealth University and to go along with that, VCU Health.
If jobs are what you seek, Richmond takes this category hands down with more to offer.
CRIME RATE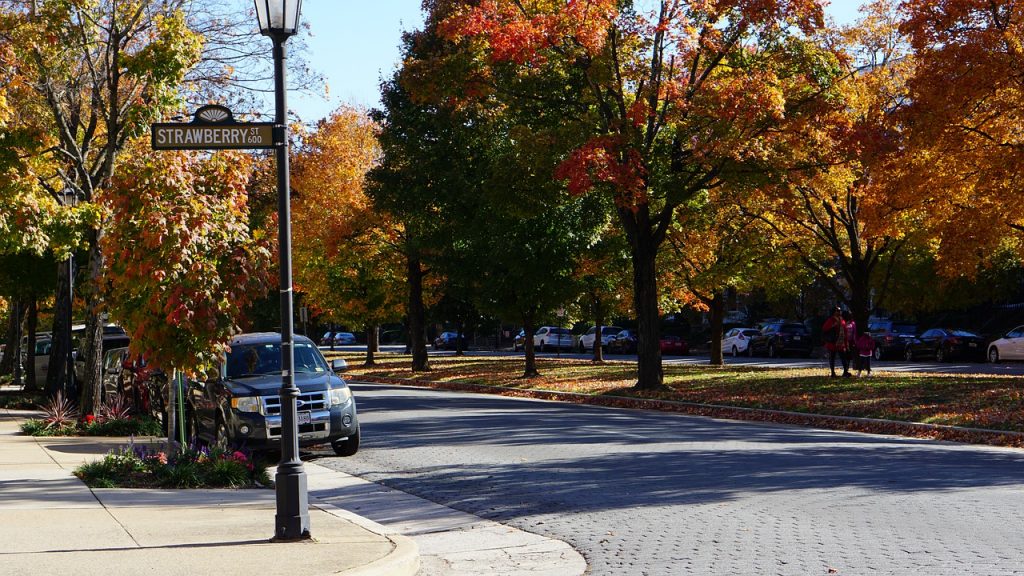 We love to focus on the crime rates within potential relocation cities simply because we feel you need to know what you are in for. This typically is what separates a good city from a bad one. It is also very typical that the bigger the city, the bigger the crime rate. Things do not change in this regard when comparing Williamsburg to Richmond.
The crime rate numbers we get come from the FBI's National Incident-Based Reporting System via AreaVibes. The reported number percentages are based on city population and national averages.
In the capital city, Richmond reported a total of 3,270 crimes. This number is 30% above the national average. Of these, 2,921 were property crimes. These consist of vehicle theft, burglary, and property theft. The property crime is 49% above average. The remaining 349 crimes were violent crimes. These are robbery, assault, rape and murder. This number is actually 10% lower than the national average.
Although Richmond's numbers are pretty good, they can't touch the great numbers of Williamsburg. The smaller city only reported a total of 1,352 crimes, which is 42% below the nation's average. 1,213 were property crimes, 38% below average, and 139 were violent crimes. This is 64% below the national average.
Make no mistake, in this case, size does matter, and Williamsburg probably wins out because their population is nowhere near the size of Richmond's.
COST OF LIVING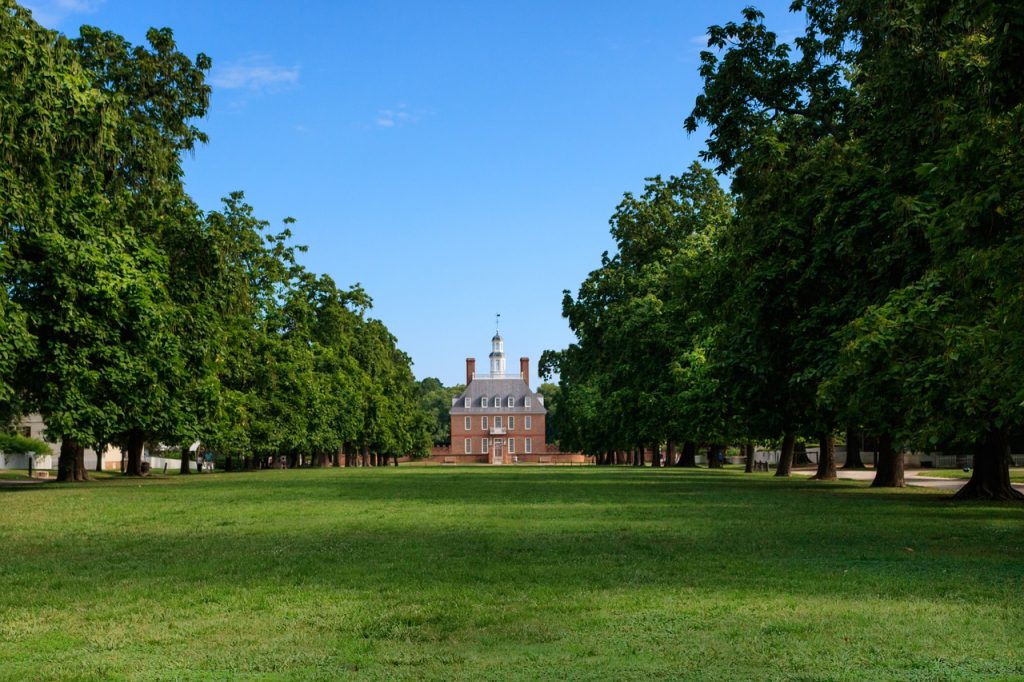 Another important part of making a move is the cost of living in the city where you're going. It would make no sense to even consider a move if either the job market was stagnant, or the cost of living was beyond your means.
What you are going to find, with both cities, is that the cost of living is very user friendly. According to NerdWallet, the median price for a 2-bedroom apartment in Richmond will only cost you around $1,105 a month. Score. If purchasing is more your style, be prepared to pony up a median price of $299,437. You can count that as another positive for the city.
Looking at Williamsburg's numbers, the small size of the city may actually be a detriment to your wallet. A 2-bedroom apartment looks like it will run you around $1,500 a month and if you wish to purchase, the median price for a home is $370,000.
Housing is not the only factor that comes into play. Along with housing costs on the cheaper end in Richmond, your grocery bill will also be less. Utilities may cost a bit more in Richmond, but you will also save on your health costs in the capital city as well.
If you are on a tight budget, Richmond looks to be your answer.
LIFESTYLE & CULTURE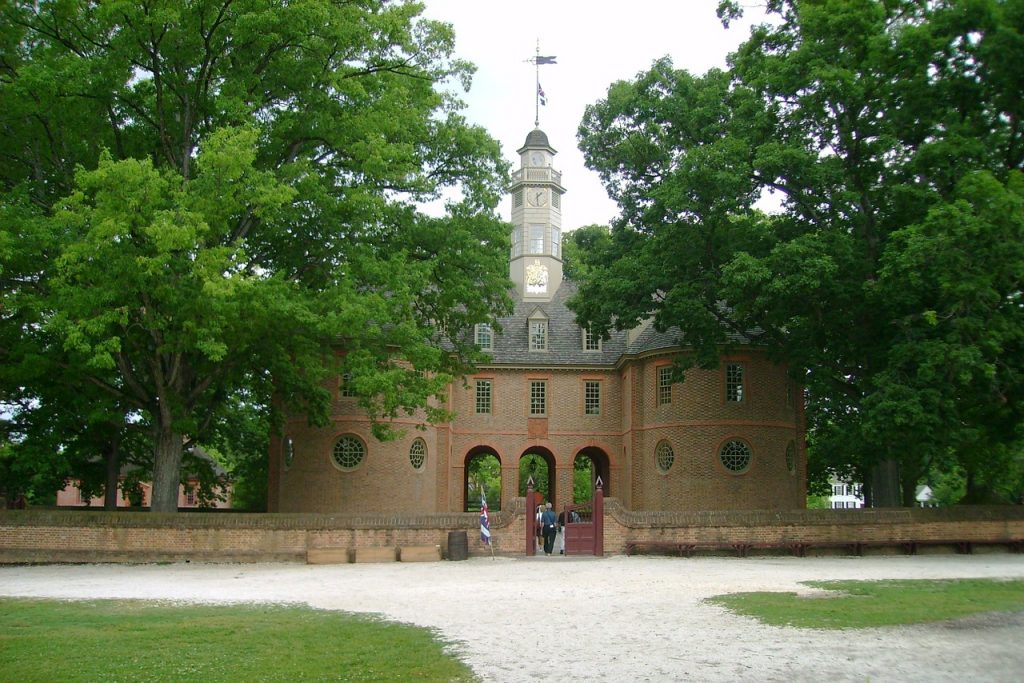 Again, this comes down to big city living versus small city living. Lifestyle and entertainment may all come down to personal preference. Does one prefer the bigger atmosphere, where finding things to do is at a minimum, or does one prefer the quieter city where you may need to venture outside the town limits to find bigger entertainment?
If you happen to be a sports junky, neither city will do. Yes, you will have opportunities to hit nearby Baltimore or Washington, D.C. if you truly need your fix, but those drives you probably won't want to be making too many times.
This doesn't mean Williamsburg and Richmond don't have their fair share of fun things to do. In the small city, Williamsburg takes full advantage of having water just about everywhere a resident can turn. There is plenty of water fun on the York and the James rivers to be had. The Chickahominy Riverfront Park is a 140-acre outdoor facility located on the banks of the Chickahominy River and offers plenty of things to do. There are also a multitude of trails and parks to enjoy within the city.
Williamsburg also has the Busch Gardens Amusement Park for thrill-seekers. For a little more subdued adventure, there is the Bounce House Family Entertainment Center. Historically speaking, Williamsburg is filled with action. The Colonial National Historical Park is one venue, and the DeWitt Wallace Decorative Arts Museum of Colonial Williamsburg is another.
Food and nightlife are also available for those looking. One of the top places in town is Chowning's Tavern. There they celebrate the town's colonial history by offering nightly gambols. If you are not familiar with a gambol, they are fun, bawdy games and songs that were quite popular in the 18th century. You will also find the Dog Street Pub, The Library Tavern, and the Second Street American Bistro to your liking.
The first thing you may want to note down about Richmond is that it's an outdoor lover's paradise. The Virginia Capital Trail is one of the cities highlights and there you can meander around on a nice walk to speed it up with a bike ride. If you wish for your adventures to include water, you can always test out the Class III and Class IV rapids of the James River.
If you dig the art scene, well Richmond has that too. The creative culture is vast with the many street murals, art galleries, the Virginia Museum of Fine Arts, and the Institute for Contemporary Art. Kids (and adults) can check out the Children's Museum of Richmond and the Science Museum of Virginia.
For those over 21, you must visit the Richmond Beer Trail to understand why Richmond can claim to be one of the top destinations for craft beer. There are too many eateries within the city to list, but just know they offer food for any appetite. With your choice of over 900 places to eat that include the James Beard Award-nominated eateries such as Mama J's Kitchen, Lehja, Sub Rosa Bakery, Peter Chang, L'Opposum, and Brenner Pass, finding a place to eat will never be an issue.
There is plenty to do in Williamsburg and Richmond. Plus, the beauty of both cities is that if you need more, the surrounding locations have plenty to offer.
THE CONCLUSION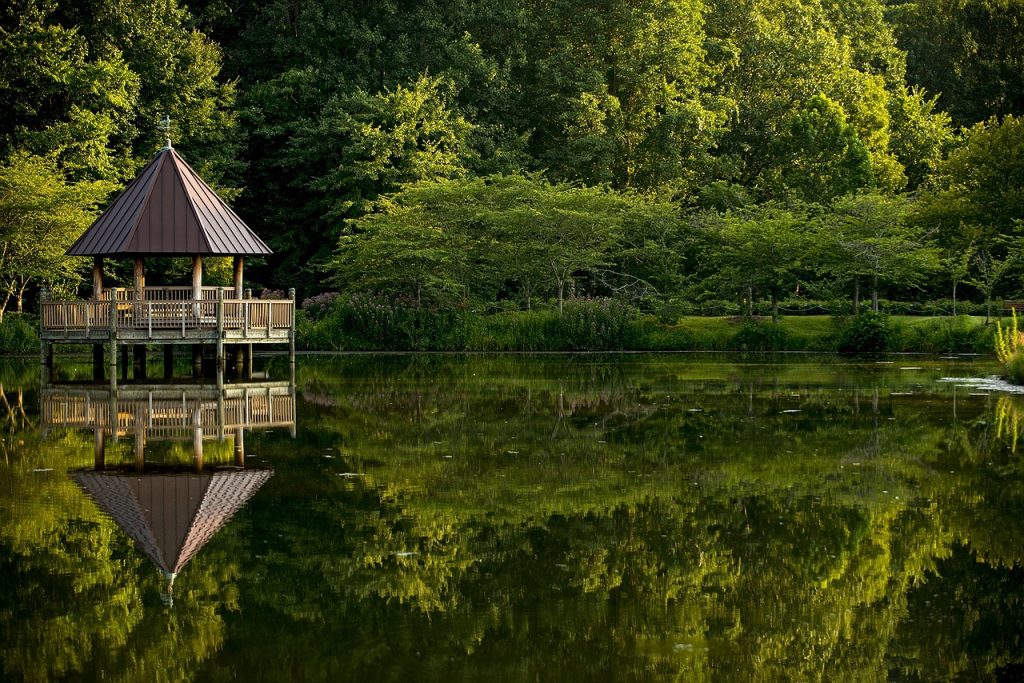 These are without a doubt two of the more wonderful cities we have compared. Their history alone is enough to garner interest. Location is another big factor here because even though Richmond is much larger than Williamsburg, as well as being the capital of Virginia, it is still small enough to where families won't be overwhelmed.
Another positive is the weather. Yes, you will feel the cold of winters, but they won't be as brutal as some we've looked at in the past. Still, you will need to pack your winter gear for that occasional snow day, but the nice summers truly balance things out.
One of the biggest pluses to take away from both cities is the relative lack of crime. Richmond will see a bit more, based on size alone, but nothing that should cause much worry. Williamsburg enjoys a nice and safe city, one that families should enjoy.
Both cities have plenty to offer in terms of entertainment, so that should never come into question and as we mentioned earlier, if you need more entertainment or a special night out, the bigger cities aren't far away.
You simply can't go wrong with Richmond or Williamsburg. The only question that needs answering is if you like your city big or small.