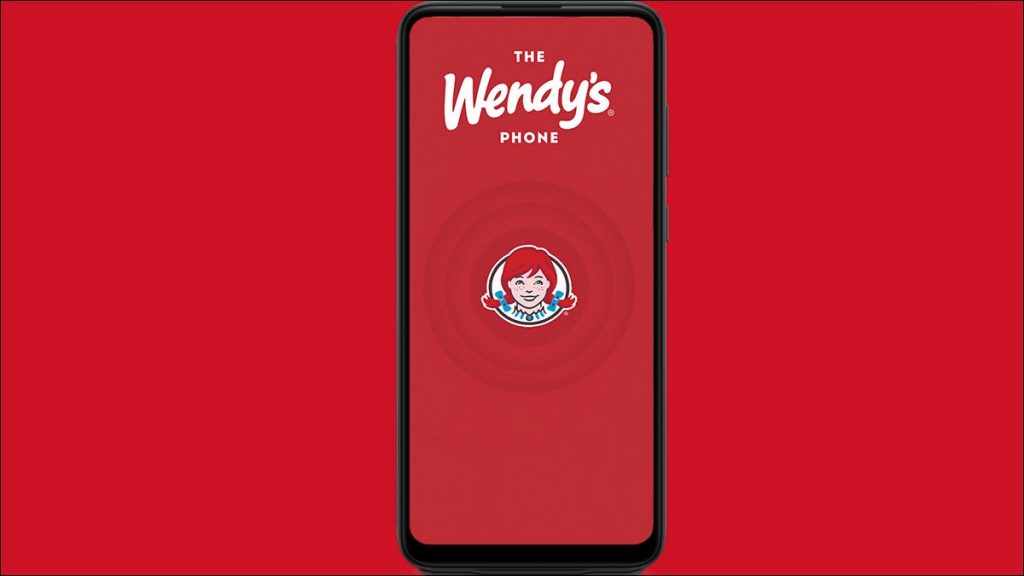 In a move that could be considered brilliant (or desperate), Wendy's fast-food chain has decided to entice potential or current customers, but not with fries or a burger, but with technology. Yes, the fast-food chain is trying to bring customers in by offering a chance to win their own company-made smartphone. There is a catch though (aren't there always?).
The big catch is that Wendy's is only offering this new smartphone to customers in Canada. That's right. If you live in the United States or Europe, or anywhere else that isn't located in Canada, you will not be able to participate.
The second catch is that this gimmicky smartphone is part of a Twitter contest. You can read Wendy's contest announcement here. Though we are calling it a gimmicky smartphone, the phone really is a fully functioning cell phone. The company-made device is red in color to go along with the fast-food chain's look and features a 6.4-inch touch screen, a rear-facing triple-camera, and a fingerprint sensor located on the back of the device.
But what really makes this product worth having (if you are a Wendy's fan) is the voice assistant that comes along with the phone. You only need to say "Hey, Wendy" and you will have the app at your fingertips. You can get directions, set an alarm, and you can even get the assistant to tell you a joke. If it is in the right mood, she just may tell you a funny one.
When first announced, the company didn't provide many details as to the phone's make or maker, but their contest rules did announce that the phone was valued at $600. Later on, though, a company spokesman did reveal that Wendy's phone is the Samsung Galaxy A11 that is built with a custom Wendy's skin. If true and it is a Samsung Galaxy A11, we are not sure where the $600 comes into play because the phone sells for $180.
So, how exactly would Wendy lovers in Canada get their hands on the new smartphone? First things first, you must download the Wendy's app. This is their way of trying to get more users to their mobile app in Canada.
To win, after downloading the app, you then need to login in if you have an account or create a new account and like (or heart) your favorite Wendy's order. You will then need to take a screenshot of this.
Next, you post your screenshot to Twitter and then caption it with something like, "Hey, Wendy give me a #Wendysphone." You will also have to add "#Contest" to make it official.
From there, the company says that is all you need to do. They will select one winner each day. Per their rules, which you can read here, Wendy's says the contest will run from September 27, 2021, at 8:00 am Eastern time through October 17, 2021, at 8:00 pm Eastern time.
Wendy's has made the process very simple to win, though the contest only applies to those living in Canada. The fast-food giant also provided some answers to their THREE frequently asked questions concerning the contest. The first was, "Why did you make a phone?" to which they replied, "We just felt like it." The second question asked was, "Can it make calls?" and they snarkily replied, "Yeah it's a phone." Finally, they were asked, "What about texts?" Again, fun-loving Wendy's in Canada replied with, "It's a phone."