Wendy's is released a limited edition Peppermint Frosty to commemorate the holiday season.
There is nothing quite like a Wendy's Frosty. It somehow always manages to bring a smile to delighted customers' faces. And now, with the news of a new Peppermint Frosty to ring in the new year, those smiles may grow wider.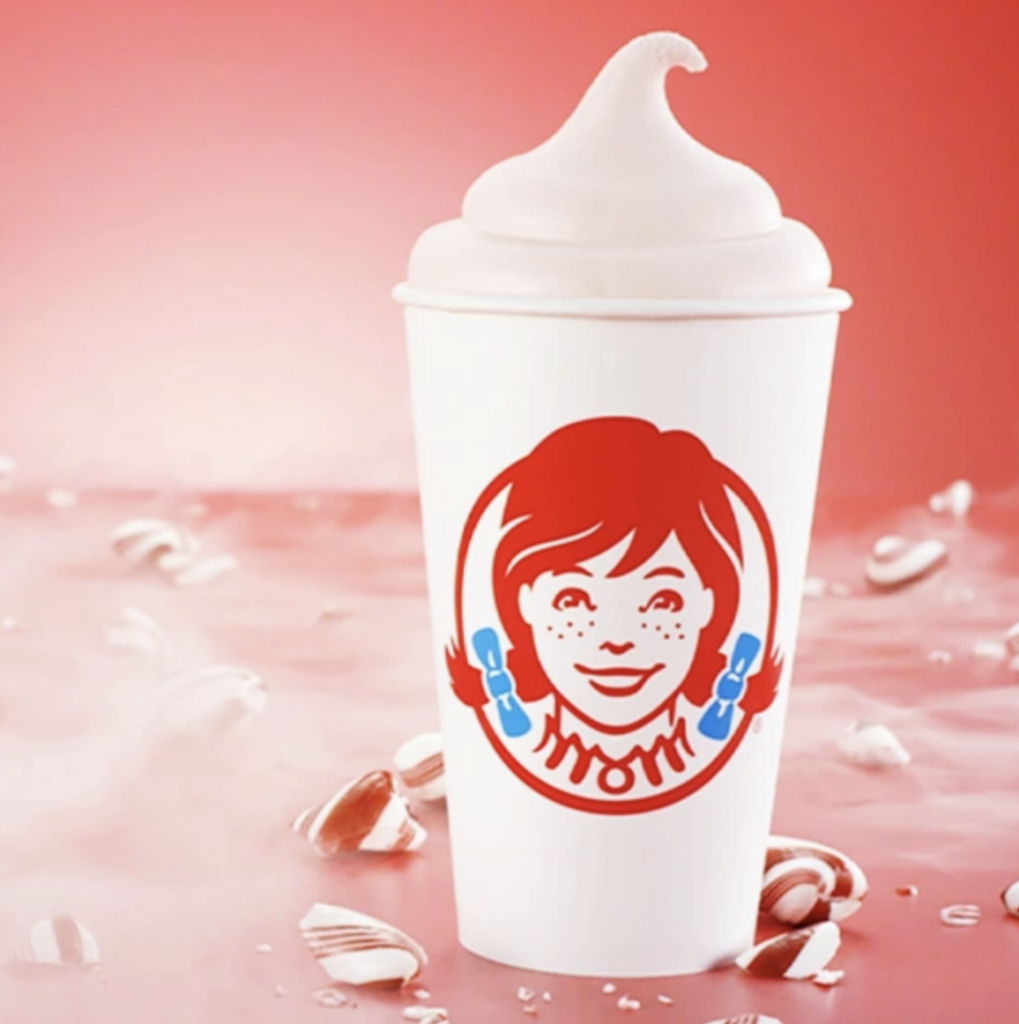 Chocolate Frostys first showed up on Wendy's menus in 1969. And they have been a favorite ever since. According to Food&Wine, they are "somewhere-between-a-milkshake-and-an-ice-cream treat."
Fans love to sit down with a plain Chocolate Frosty to enjoy its decadent flavor. However, customers also discovered a new way to eat their Frosty. Someone stumbled on using it as a dip for your piping hot french fries, and we are forever grateful for that knowledge.
The Chocolate Frosty is so iconic that it remained untouched for decades. Wendy's did not introduce a new flavor until 2006. That year, the chain finally added vanilla to the menu.
So, the news of a new flavor (strawberry) this summer caught everyone by surprise. And apparently, that roll-out was such a hit that Wendy's leadership decided to keep up the momentum. That is where the Peppermint Frosty comes in.
It will be available nationwide starting November 15. Though be sure to get your fill as it is a limited-time offer. It will replace vanilla in the frosty machine for a few months until the holidays are over.
Wendy's calls its Peppermint Frosty "a merry take on the iconic treat." John Li, the company's vice president of culinary innovation, describes it as "…the classic thick and creamy Frosty that our fans crave with bursts of fresh peppermint — every sweet bite will put you in the holiday spirit." And Wendy's leadership is thrilled with the new holiday menu offering.
The US chief marketing officer, Carl Loredo, said, "Wendy's is helping to make the most wonderful time of the year even sweeter by introducing an all-new Peppermint Frosty to enjoy during the holidays. From this summer's break-out hit, Strawberry Frosty, and now with our Peppermint Frosty, our fans can always count on Wendy's to deliver […] iconic seasonal flavors." And while this may not have been a historic trend, fans of the chain are thrilled it is finally jumping on the seasonal bandwagon.
But that is not the only Frosty-related news. The chain also recently made an announcement that might interest many customers. And that announcement was related to Frosty Key Tags.
What are Frosty Key Tags, you ask? You can purchase a Frosty Key Tag for $2, which "…allow holders to grab a free Jr. Frosty with any purchase once a day for a full year." They go on sale from November 21 through January 29.
Plus, Frosty Key Tags are for a good cause. All proceeds will "support Wendy's commitment to finding safe, loving, and permanent homes for children in foster care by partnering with the DTFA." You can pick up yours online, on the app, or at participating US locations.
So, when you head to your local Wendy's next week to pick up your first (of many) Peppermint Frostys, snag a Frosty Key Tag too. They will only add a few extra dollars to your meal. And you will get to support children in need.
---