The Wawa menu includes hot and cold sandwiches, breakfast, soups, sides, and even an express case.
Depending on where you live in the United States, Wawa may be what you live for. Out on the East Coast, chances are Wawa is a popular name, but for those who are uninformed, it is a chain of convenience stores and gas stations that, believe it or not, offers one of the best menus one can find, for a convenience store. 60 million sold hoagies off the Wawa menu every year is only the start.
What is more impressive than 60 million hoagies sold off the Wawa menu each year is the fact that Wawa operates in only 7 states across the country, all located on the East Coast. These seven states include Pennsylvania (where they are headquartered), New Jersey (where they have the most stores), Delaware, Virginia, Maryland, Florida, and Washington, D.C. In total, Wawa operates 980 locations in those states.
Their setup is simple but intricate. They are just like any other convenience store/gas station, offering grab-and-go foodies that are easily accessible while filling up the tank. But what separates them from the many others scattered across the country is their impressive Wawa menu and just how good the food actually is. For those on the West Coast, here is what you're missing out on.
THE WAWA MENU
What customers see is a varied approach to food items on the Wawa menu. For this reason, it is hard to put the menu into a specific category, as the foods range from the very popular hoagies to salads, chalupas, mac-and-cheese, and sandwiches. We haven't even touched on the fantastic beverages they offer.
Wawa has had over 50 years to fine-tune its offerings and has done a great job creating a menu for its customers. Check it out.
The Wawa Menu Breakfast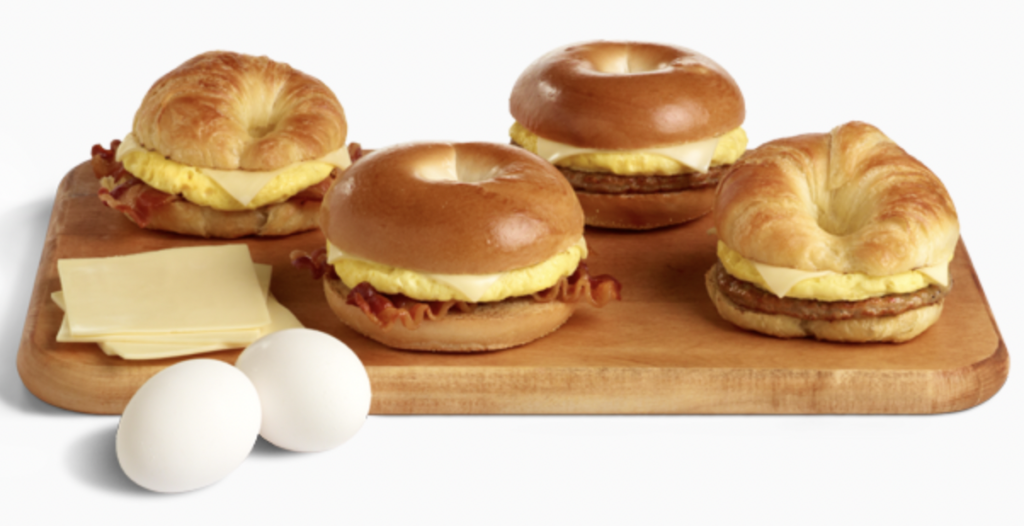 Why not start off the morning with a favorite Wawa menu item, the Sizzli breakfast sandwich? These come in a few different iterations that include bacon, egg, and cheese as well as sausage, egg, and cheese on a bagel. If bagels aren't your style, those bagel ingredients can be found on a croissant, and if those don't work, try them on a biscuit.
Breakfast sandwiches aren't the only thing offered on the Wawa menu for those early risers. They also have a Sizzli breakfast burrito, a veggie breakfast burrito, and a Waffle Sizzli. Breakfast is covered.
The Wawa Menu Hot And Cold Sandwiches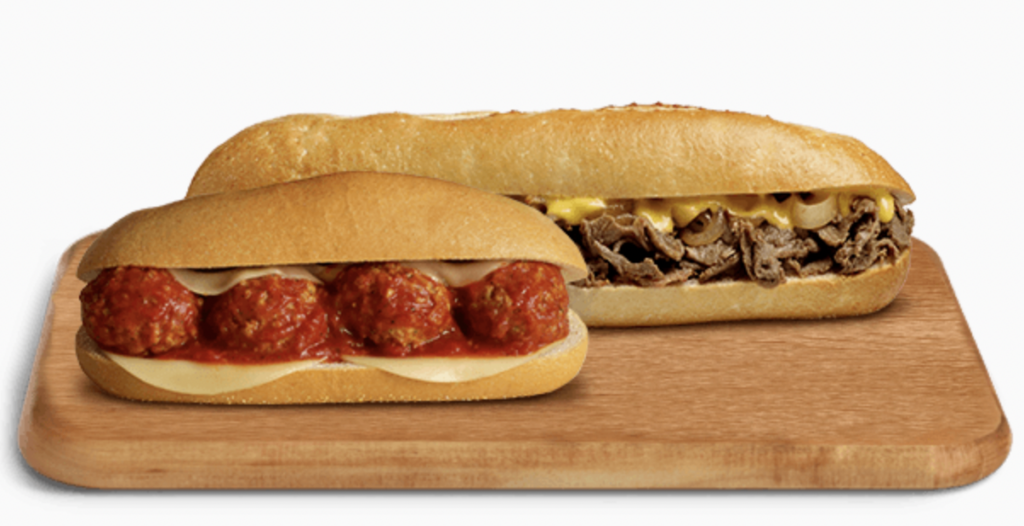 We can go on and on with these selections on the Wawa menu and we just might. The offerings are plenty with hot and cold hoagies and sandwiches as well as paninis, quesadillas, roasted chicken, burritos, and chalupas. No doubt customers will find something of interest, so let's break down some of this menu.
On the hot side of the hoagie ledger are ones that include meatballs, cheesesteaks, chicken cheesesteaks, pepperoni, and roasted chicken. Wawa also has
Their specialties like the Hot Wawa Gobbler, the Hot Gobbler with mashed potato (in the hoagie), Hot Turkey and Gravy, and Hot Gobbler with Sweet Potato.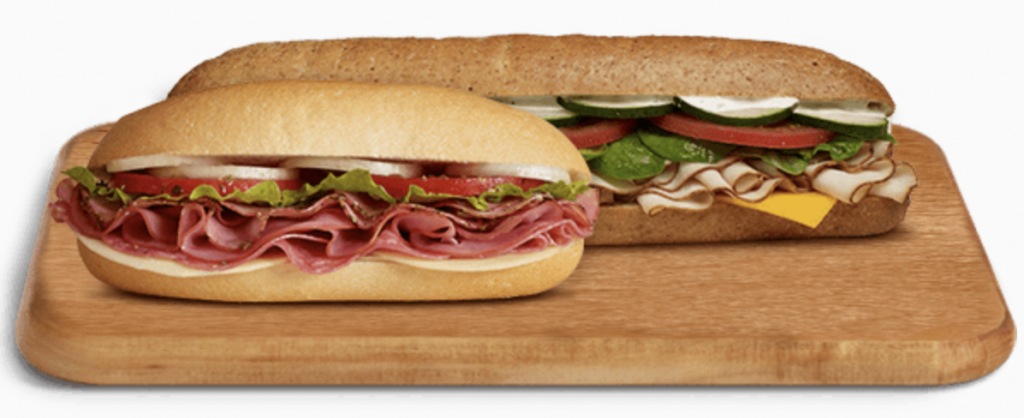 Not in the mood for a hot Sammy? Well then try out their cold ones that include turkey, ham, roast beef, pepperoni, Italian, chicken salad, tuna salad, and roasted veggie. Customers can get all of these, hot or cold, in a Junior Hoagie (4-inches), Shorti Hoagie (6-inches), or the Classic Hoagie (10-inches).
Okay, so a hoagie is not exactly a needle mover at the moment. Well then, how about a club sandwich? The Wawa menu offers turkey clubs, ham, roast beef, turkey & ham, bacon avocado, turkey veggie ranch, and Buffalo chicken salad among the many selections. Customers can also create their own deli sandwiches.
If one is looking for a panini or quesadilla, then the Wawa menu has plenty of those as well. Panini offerings include items like a Southwest Chipotle Turkey, spicy garlic Italian, chicken fajita, and ham with honey mustard. Quesadilla lovers will be thrilled with beef & cheese, chicken & cheese, chicken bacon ranch, jalapeño popper, and cheeseburger.
Burrito fiends will go for the chicken burrito, beef burrito, or rice & beans burrito. Those who are in the mood for a chalupa will see the steak chalupa and the cheesy chicken chalupa on the Wawa Menu. So much stuff to choose from and we are just getting started.
Salads & Bowls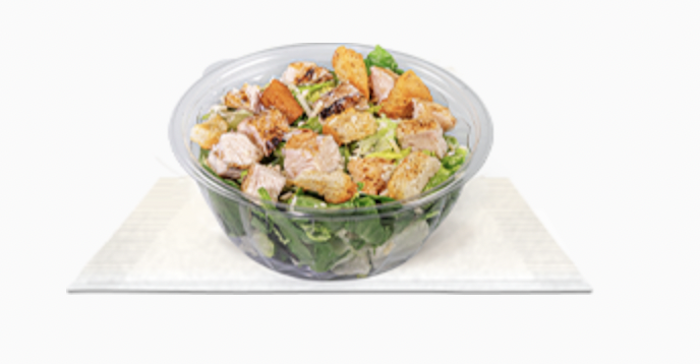 The Wawa menu isn't only filled with foods that may be considered detrimental to one's health, they also have some solid healthy selections. As far as salads go (we are guessing these are healthy) the Wawa menu offers a garden salad, chef salad, breaded chicken BLT, tuna salad, Mediterranean roasted chicken, and turkey bacon ranch salads. Are these considered healthy options?
For the less-than-healthy, we turn to the bowls on the Wawa menu. These include a cheesesteak mac & cheese bowl, a roasted chicken burrito bowl, a chicken strips bowl, a Buffalo chicken mac & cheese bowl, and a meatball bowl. Customers can also, if they dare, create their own bowl.
Soups & Sides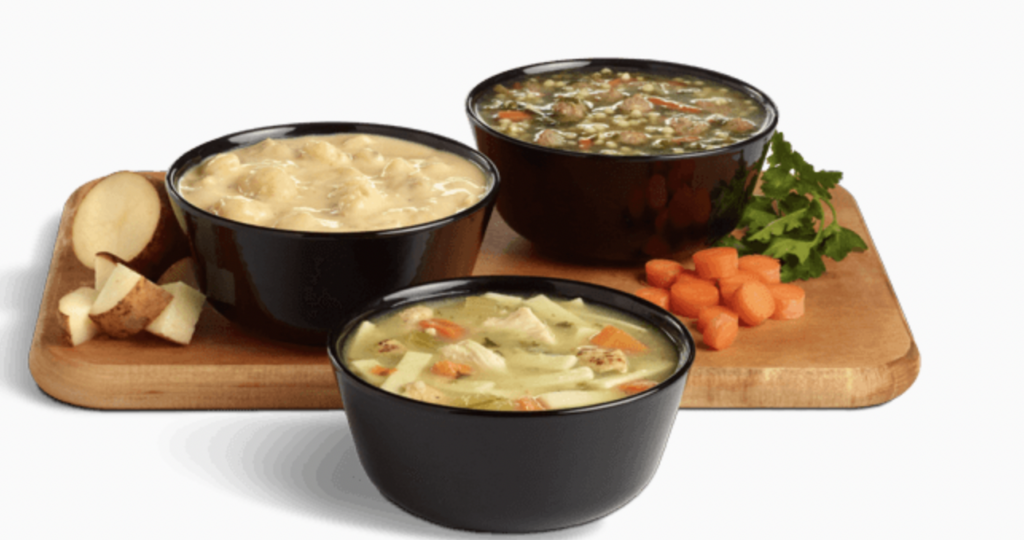 The Wawa menu also offers soups and sides. The soup selection includes the ol' standby chicken noodle, but it also offers tomato basil bisque, chicken corn chowder, broccoli cheddar, and baked potato with cheddar & bacon. As far as the sides go, there are plenty to choose from that including mashed potatoes, rice and beans, and many variations of mac & cheese.
The Wawa Menu Express Case
If you are in a hurry and need to get back on the road, the Wawa menu also has an express case for those in a rush. These include ready-to-go salads (chicken Caesar, turkey BLT, chef and garden salads), as well as ready-to-go wraps. These include tuna salad, chicken Caesar, and rotisserie chicken salad.
There are plenty more items on the vast Wawa menu. They offer a large selection of snacks for those who just need something to tide them over. They also have a kid's menu for those little ones who can't put down a big meal.
And, of course, for those just needing a sweet fix, the Wawa menu has a large selection of ice cream that includes Butter Pecan, Coffee, Moose Tracks, Black Raspberry Chocolate Chip, Sea Salt Caramel Toffee Crunch, and Cookies 'N Cream.
WAWA'S SECRET MENU IS LOCATED ON THE ORDERING TABLET
As if Wawa's normal menu wasn't enough to impress, the store also has a secret menu. Yes, that is correct. It's a secret menu that is loaded with goodies, treats, and sweets, but can only be accessed by those in the know – here's how.
When you are standing at the Wawa ordering tablet, click on the flying goose in the bottom lefthand corner of the screen. The next screen that pops up will read Wawa Secret Menu. Underneath that, you will see "Enter Here," so go ahead and click on that.
Now, depending on the time of year, if there are specific holidays coming up, or Pride Month, which Wawa "prides" itself in, customers will see a bunch of goodies, or maybe only a few. Again, it all comes down to what month and if there are holidays on the horizon.
A few items from the past that Wawa has introduced to its customers include Rainbow lemonade, rainbow bagels, St. Patrick's Day smoothies, Birthday Cake drinks, Spooky Smoothies, and Red Bull infusions.
WAWA IS EXTENDING TO NORTH CAROLINA AND FLORIDA
For those looking forward to a Wawa expansion (perhaps to the West Coast), the store does have plans to expand. Unfortunately, moving out as far as the West Coast doesn't appear to be in their immediate plans. By 2024, Wawa menus will be moving into North Carolina. Also, by 2024, there are plans in motion to extend their reach in Florida by moving into the Florida Panhandle, as well as jumping into Alabama.
By 2025, Wawa looks to expand into Tennessee, centering around the Nashville area. As the Wawa menu continues to grow, and its reach increases, there is one question that needs answering. When will we see the Wawa menu out west?
---