The Sip and Stash Bindle Bottle, listed as one of Oprah's favorite things, has been recalled due to dangerous levels of lead.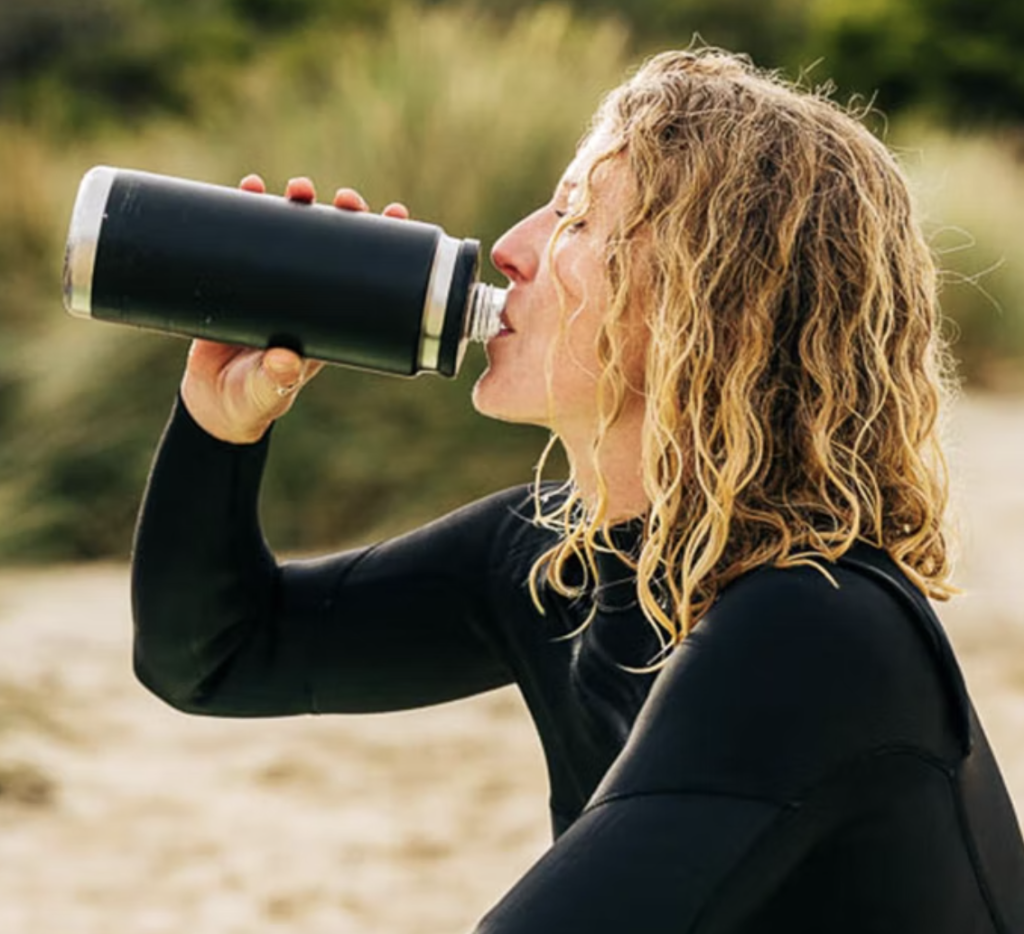 The Sip and Stash Bindle Bottle has a cult following on Instagram and was even awarded a coveted spot on Oprah's Favorite Things list. But now the popular drinkware is being recalled due to it containing potentially dangerous levels of lead. The manufacturer voluntarily issued the water bottle recall after Consumer Reports (CR) found that the bottle contained over 1,000 times the amount of lead allowed in most consumer products.
All Bindle Bottle sizes and colors are included in the water bottle recall, including the bottles in the company's Puppy Packs. Charlie Crisan, one of Bindle's three co-founders, wrote an email to CR a few days before the recall announcement. "Bindle Bottle takes this issue seriously," he said.
As its name indicates, every Sip and Stash Bindle Bottle has a bottom storage compartment for stashing snacks or other small items. It has a dot of exposed lead solder that seals the bottle's components together, which means that lead could spread into anything placed inside the compartment. The water bottle recall was issued to protect consumers from the dangers of lead exposure.
People who are exposed to lead can suffer a variety of maladies, including a higher risk of getting certain kinds of cancer. Lead exposure can also cause reproductive system harm and interfere with brain and nervous system development. According to Mayo Clinic, children younger than six years are especially vulnerable to lead poisoning, and extremely high levels of exposure can even be fatal.
Bindle issued a water bottle recall statement that expressed the company's regret over the manufacturing error. "Production of Bindle Bottles has been suspended and will be overhauled going forward, eliminating the presence of exposed lead anywhere on future products," the company said. They also told CR that they are committed to making sure their customers can continue using Bindle products without fear for their health and safety.
Bindle's water bottle recall FAQ webpage advises consumers to stop using the dry storage compartment on the drinkware, at least until they order a free repair kit. Although it does not specify everything that's included in the repair kit, mentions a rubber patch presumably used to cover the lead solder dot. Bindle emphasizes that it's perfectly safe to continue using the upper part of the bottle for liquids as its stainless steel interior is unaffected by the issue.
Unfortunately for Bindle, the potential for lead poisoning isn't the only hidden danger in the popular drinkware. CR also found that some of the bottles contained bisphenol A. This chemical is also known as BPA and can lead to certain cancers and fertility problems.
Bindle's website does not address the BPA issue or whether it influenced the water bottle recall. Crisan told CR in an email that Bindle had tested for the chemical and that all its products were BPA-free. CR replied that Bindle's tests did not look for BPA levels as low as the CR tests, and that is why Bindle did not detect its presence.
Any Bindle Bottle purchased before February 15, 2023, is included in the water bottle recall. Currently, all of the Bindle Bottles and Puppy Packs are shown as "sold out" on the company's website. Customers who own Sip and Store bottles must complete the repair kit registration form online to receive the fix in the mail.
---