Walmart is forecasting slower profit growth and fewer sales in 2023.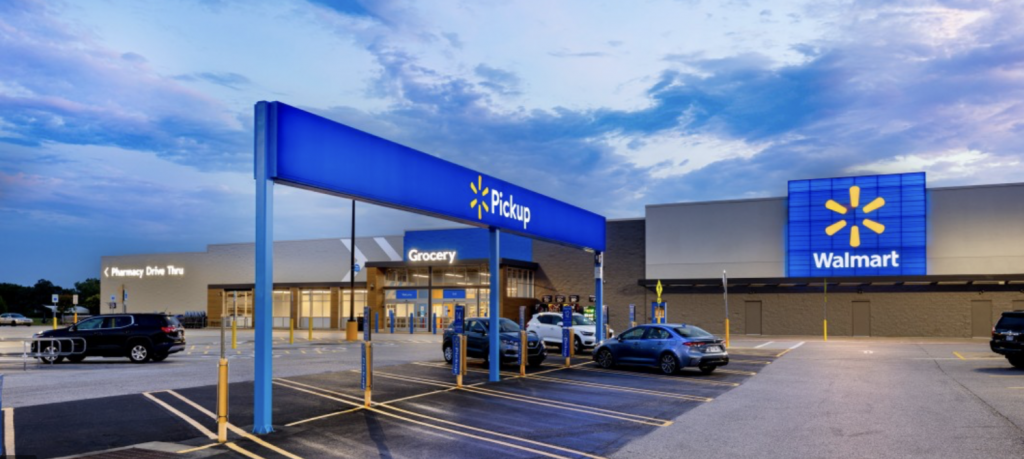 Mega retailer Walmart is concerned that the company is in for a tough 2023. Despite experiencing healthy holiday sales, Walmart is forecasting slower profit growth and slower sales over the coming year. The company's investors are disappointed at the prediction, and the way stocks fell during morning trading on Tuesday drove that message home.
Although overall predictions are negative, Walmart also had good news to share this week. The company enjoyed an 8.3 percent sales increase during its latest quarter at stores in the United States that have been open for at least one year. More customers are purchasing its private label brands and the company has also lured more higher-income households into becoming regular Walmart shoppers.
On the surface, an 8.3 percent sales increase sounds amazing. But sales of groceries outpaced sales of other products through the holidays, including clothing, electronics, and toys. CNN speculates that's largely due to consumers being more cautious about discretionary spending in the current economy—a factor that necessarily places food above other, more frivolous things to buy.
The Bureau of Labor Statistics reported in its January consumer price index (CPI) that the price of groceries, or food at home, had risen 11.3 percent over the past 12 months. Egg prices alone jumped 8.5 percent between December and January. But if you look at egg prices from January 2022 to January 2023, they soared 70.1 percent.
Walmart's core shoppers generally fall into lower-income tax brackets and are feeling the squeeze of inflation particularly hard. As shown by holiday spending, many people with tight incomes are having to choose between buying food or paying for other necessities. There is no clear end in sight for this economic squeeze on Walmart's primary customer base.
"The consumer is still very pressured," Walmart CFO John Rainey said. "And if you look at economic indicators, balance sheets are running thinner and savings rates are declining relative to previous periods. And so that's why we take a pretty cautious outlook on the rest of the year."
Another factor that will lower profit margins at Walmart is the company's recent decision to raise its minimum wage from $12 to $14 per hour. The decision is necessary, as Walmart struggles to retain lower-wage workers in a tight labor market. Home Depot, one of Walmart's competitors in the home improvement market, also announced it was spending $1 billion in 2023 to raise wages and employee compensation.
Walmart's woes are the same as most retailers, as the entire retail sector faces a difficult year ahead. Many retailers had weak holiday sales and haven't seen an improvement so far in 2023. Additionally, many popular stores have filed for bankruptcy in recent weeks.
Party City, Tuesday Morning, Independent Pet Partners, and mattress maker Serta Simmons have all declared bankruptcy. Bed, Bath & Beyond, Joann Fabric, Rite Aid, and other retailers are also allegedly near bankruptcy, according to credit rating agencies. Companies that struggled to stay afloat during the pandemic but cannot seem to recover are vulnerable to going under during these challenging economic conditions.
According to Coresight Research, the retail industry as a whole will face a weaker year than it experienced in 2022. Coresight predicts that around 2,800 stores will be forced to close in the year ahead. This represents an 8 percent increase over the number of retail stores that closed last year.
---