One Reddit user posted a photo showing that five dozen eggs are currently priced at $27 at their local Walmart, which equates to approximately $5.40 per dozen.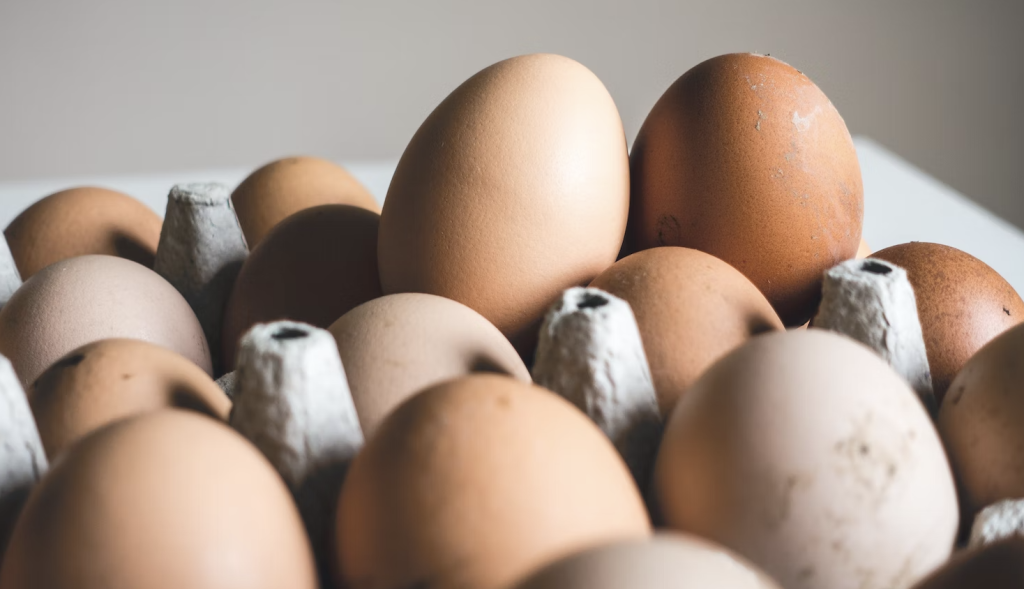 The cost of groceries has steadily increased over the past year, putting a strain on households across the country. But nothing comes close to Walmart's current egg prices. Retailing for $27 for five dozen, eggs have seen the biggest spike compared to other everyday essentials. According to the U.S Bureau of Labor Statistics, a dozen eggs sold for $1.22 in 2019, increasing to $3.12 by 2022.
But Walmart received the most attention for its egg prices after a Reddit user shared a photo of the product on the platform. "Isn't it too much?" the shopper wrote. "I remember buying it for 6$ a couple years ago." Naturally, other disbelieving folks took to the comments to share their thoughts. Some joked that the "chickens unionized," while others were grateful they stocked up.
However, most people were left confused, as the same 60-count crate was selling for $10 at their local Walmart. When someone questioned if the $27 egg crates were selling, an employee from the store responded. "We can't keep our egg shelf stocked most days, so they're definitely selling well," the person said. Although the price seems excessive, when you do the math, the cost of a dozen is $5.40 per dozen.
That's still above the national average of $3.30 per dozen, but cheaper than the California average of $7.37, Mashed reports. Sadly, the steep price of eggs isn't exclusive to Walmart's mass-grow variety. The costs of organic pasture-raised eggs from smaller farms have also surged. That makes the product one of the most expensive food staples during a stressful inflationary period.
But it's not just inflation causing egg prices in stores like Walmart to increase. The cost dynamics are largely due to the deadliest outbreak of bird flu in American history, which killed millions of hens in 2022. Speaking to CNBC, President of Advanced Economic Solutions, Bill Lapp, said the recent spike is extraordinary in the shell-egg as well as egg-product markets.
According to the U.S. Department of Agriculture, approximately 57.8 million birds have been affected by avian flu in the last year. These figures, as of December 28, 2022, include chickens, turkeys, and ducks. While experts say that the peak of the bird virus has passed, shoppers should still expect to pay more for eggs at grocery stores like Walmart for a while.
Fortunately, farmers who supply Walmart and other stores have been able to moderate their losses. In an interview with CNN Business in 2022, CEO of the American Egg Board, Emily Metz, said some farmers have been able to repopulate their flocks, decreasing the net impact on flock sizes and egg supplies. Still, in December 2022, there were only 308 million hens laying eggs for consumption.
Other contributing factors to higher egg prices at Walmart and local grocers include higher fuel costs. The price of chicken feed and farming expenses has also driven up wholesale prices. Additionally, the holiday season saw a spike in demand for eggs, as they are a core ingredient in festive foods. Year-round demand in 2022 has also been stronger than usual.
---