Walmart workers who are at or past retirement age but can't afford to retire are resorting to starting GoFundMe campaigns.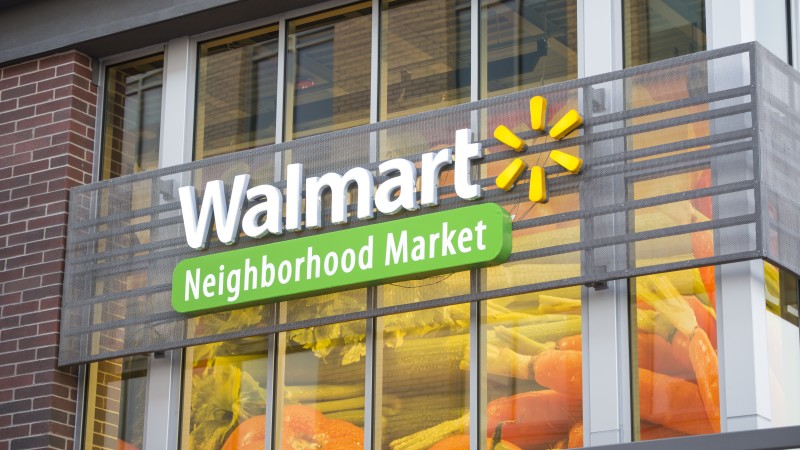 Walmart workers hoping to retire soon are taking drastic measures to raise funds. Several senior staffers at the big box giant have launched GoFundMe campaigns that have raised astonishing amounts of cash. But the heartwarming stories about the kindness of donors mask a grim reality about aging and economic security in the United States.
"This is not a feel-good story," Labor Economist at New School, Teresa Ghilarducci said about the spate of digital campaigns supporting older Walmart workers. "This is about the failure of our retirement system." Fundraisers for aging staffers have sporadically appeared online over the years. But they became more frequent last year and gained momentum during the holiday season.
Fundraising campaigns for Walmart workers are usually started by people who've seen a senior employee working at their local store. Others are set up by someone related to the older staffer. The appeals usually feature a photo of the person in their store vest and name tag, a GoFundMe spokeswoman told MarketWatch.
The accompanying descriptions often tell stories of how people aged 80 and over are still working because they have medical bills to pay. Others just say they're trying to help an elderly person find some peace of mind and relaxation. After TikTok videos encouraging people to donate went viral, a few Walmart workers hit the cash equivalent of winning the lottery.
An 82-year-old Walmart worker named Warren "Butch" Marion was able to retire after his GoFundMe campaign attracted more than $166,000 in donations. And a digital fundraiser for Carmen Kelly brought in more than $136,000 after her story was covered on Good Morning America. Speaking to the popular morning show, the aging staffer said she's been working at the big box retailer for years.
After the pandemic forced her to leave her job at a different Walmart store, Kelly has been having a difficult time. "Medical wise and I've fallen quite a few times over the past year," she told Good Morning America. "So I had some big hospital bills from that. My Walmart money helped me pay for food and gas and other things," she said, echoing a story that's all too familiar to other Walmart workers.
After she received the large cash donation, Kelly said she just couldn't believe it happened. "I'm going to be able to pay off all my bills and find an assisted living place to live," she explained. Around the holidays, GoFundMe highlighted several fundraisers helping older folks retire. However, they weren't all Walmart workers.
Along with Walmart workers, older employees from McDonald's, Target, Burger King and the U.S Postal Service also got support from GoFundMe campaigns. "Our community has been so inspired by the stories of strangers helping elderly people that they have started fundraisers to help aging folks in their neighborhoods," a GoFundMe spokeswoman told MarketWatch.
Campaigns aimed at helping elderly workers retire only represent a fraction of activity on GoFundMe. Since its launch in 2010, the site has raised more than $25 billion. It is also used as a financial resource for people who need help covering funeral costs, and medical bills. At least 20 campaigns for Walmart workers have been started in the past few months, with most falling short of their goal.
---