Walmart has permanently closed its poorest performing location but has also been forced to temporarily close numerous stores nationwide due to an increase in arson activity.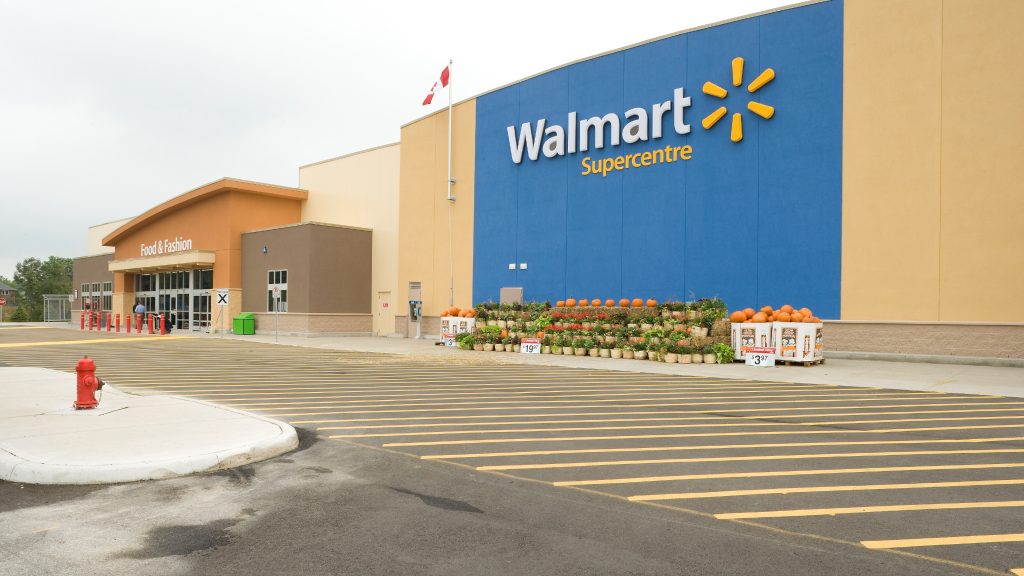 Even though well-known retail chains like CVS and Bed Bath & Beyond will be closing more than 900 stores by 2024 because it's hard to compete with the growing e-commerce market, higher customer expectations, and larger chains, Walmart shows no signs of slowing down. In fact, Walmart has no long-term intentions to shut down any of its locations. Having said that, this does not mean that everything has gone swimmingly for the retail behemoth.
According to a recent article that was published on BestLife.com, Walmart has permanently closed five stores that were deemed to be "underperforming," including those in the states of Kentucky, Ohio, Washington, and Connecticut. A second Walmart store located in the Pittsburgh area was also permanently shut down in the month of November; though it was the only Walmart in Pittsburgh, the company said that it was also performing poorly.
Walmart, on the other hand, has been forced to contend with an increase in the number of fires that have been started on purpose. This is in contrast to CVS and other large retail establishments. Customers have reported in large numbers that their local Walmart store was temporarily closed at some point during the previous year. The retail corporation has experienced problems with fires breaking out at several of its locations around the United States. These locations are located in both large and small towns.
As a result of deliberate arson, a Walmart store located in the Vine City section of Atlanta's Martin Luther King Jr. Drive was closed for an extended period of time on two separate occasions over the preceding calendar year. The first one was in May, and it was when a fire was sparked in the apparel area of the business. The second one took place right before Christmas when another fire was intentionally caused by someone.
Multiple fires have broken out in Walmart stores located all around the state of Georgia in recent weeks. In the month of August, a young woman started a fire in the aisle of a Walmart in Peachtree City, Georgia, that was dedicated to paper goods, as reported by Fox 5 Atlanta. A young woman of 14 years of age is suspected of having ignited the fire, forcing the store to be shuttered for the time being. Then, in late December, just a few days after the blaze at the store in Vine City, an additional Atlanta Walmart facility on Howell Mill Road was targeted by arsonists.
This doesn't even come close to covering the full impact that the fires and temporary closures at Walmart have had on the company. Other local news reports suggest that the fires that broke out at Walmart stores in Selma, Alabama, Hammond, Louisiana, Webster, New York, Colorado Springs, Colorado, and Barnwell, South Carolina, were started on purpose. These fires were reported in Selma, Hammond, and Webster, New York; Colorado Springs, Colorado; and Barnwell, South Carolina.
---