Walmart and Target have trade-in programs where they will give you money in gift cards for trading in your old devices, and Target also hosts a yearly car seat trade-in event.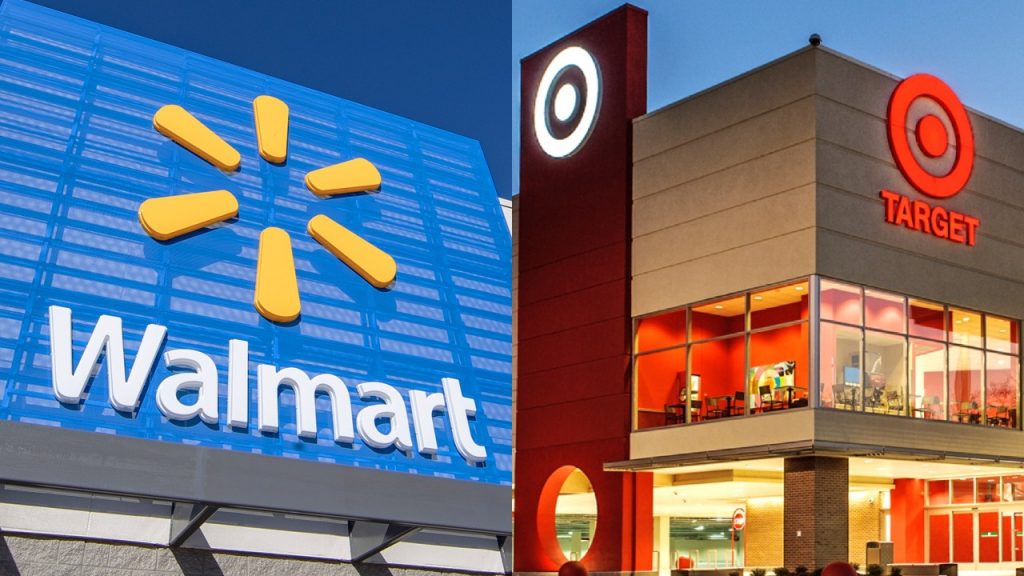 Unused electronic items, like gaming consoles and smart devices, have a terrible habit of piling up inside our homes. And, because this "junk" is valuable, folks hesitate to throw them out. Luckily, stores like Walmart and Target have created the perfect solution. These popular retailers let people trade in their unwanted goods for gift cards, coupons, and more.
According to Kim Komando, Walmart accepts mobile phones, tablets, game consoles, voice speakers, laptops, and wearables through its trade-in program. To get a free trade-in offer, all you have to do is answer a few questions about the item you no longer need. The retailer also offers prepaid shipping labels, which means trade-ins are possible even if you can't drop off the item in person.
Once the item is received and evaluated, you will get a Walmart gift card. The value of the card will depend on the condition of your old gear. Along with electronics, Target holds a bi-annual Car Seat Trade-In Event. During the two-week program, the retail giant accepts and recycles all kinds of car seats. This includes baby seats, convertible seats, seat bases, and harness or booster seats.
Unlike the Walmart offer, Target will even accept seats that are broken or damaged. For bringing in your old stuff, the store will give you a coupon for 20% off a new car seat, seat base, travel system, stroller, or select baby gear. The big box department store is currently running its 2022 Car Seat Trade-In Event through April 30, Yahoo! Finance reports.
Like Walmart and Target, Best Buy also offers an extensive trade-In program. The store accepts a wide variety of devices, from phones and tablets to cameras and televisions. Interested folks just need to share details about the item via the store's website to receive an automatic trade-in offer. After that, just take your item to the store to claim a gift card. There's also a mail-in option.
Although the Apple trade-in program only applies to its own products, it works much like the Walmart system. Eligible devices can be exchanged for credit toward your next purchase. Folks can also opt to take home an Apple gift card. Accepted items include iPhones, iPads, Macs, Apple Watches, and other Apple devices.
Depending on the age and condition of the device, savvy shoppers can get a lot of money back. For instance, an old iPhone 12 Pro Max could receive a trade-in valuation of up to $790, GoBankingRates says. And in some rare cases, Apple will also take used Android devices off your hands. Another popular store that accepts trade-ins like Walmart is Amazon.
The digital retail giant rewards folks with gift cards for sending in old stuff. This includes electronic items like tablets, streaming media players, Bluetooth speakers and headphones, home security devices, wireless routers, mobile phones, and gaming systems. The store also sometimes takes devices that don't work. So when it's time to upgrade your gadgets, take them to your local Walmart, Target, or any store with a trade-in program.
---