Walmart is making its first foray into the Metaverse with the launch of Walmartland on Roblox which aims to engage users with a trivia game and a digital fitting room experience.
Walmart is joining the Metaverse with two new experiences via the online gaming platform Roblox. The virtual worlds are aimed at young folks as the retailer targets the next generation of customers. The move comes as the pandemic altered shopping habits and caused a surge in e-commerce sales.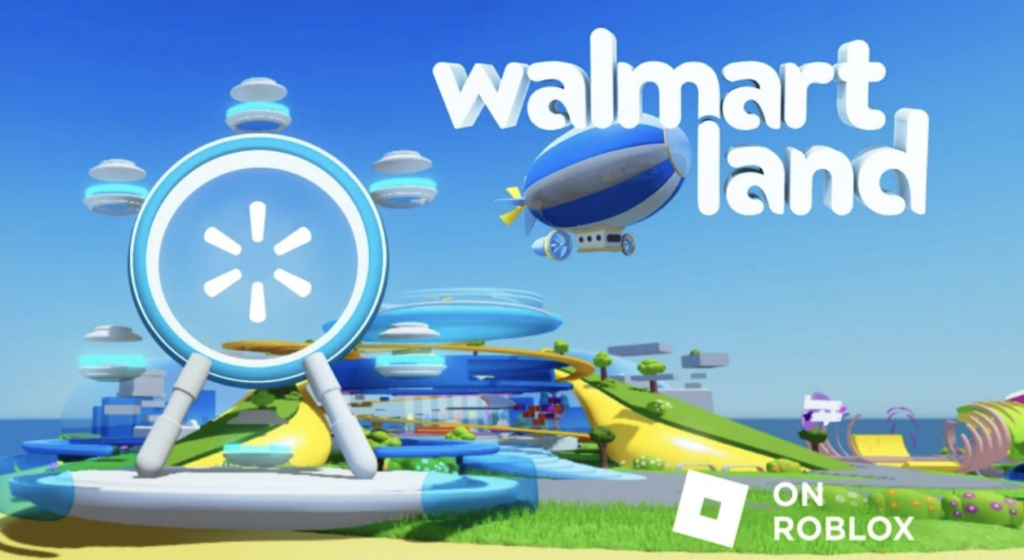 Within the digital realm, users can collect virtual merchandise, play games featuring popular toys and characters, earn toys from a blimp, attend live concerts, and participate in fashion competitions. Walmart Land includes a Netflix trivia experience with Stranger Things star Noah Schnapp, a virtual dressing room, and a music festival with popular artists. It will also sell "verch" for avatars that match real-life merchandise from the retailer's brick-and-mortar stores, the press release says.
The second experience, called Universe of Play, will offer immersive games featuring characters from its most popular toy products for the holiday season from L.O.L Surprise! to Paw Patrol. The retail giant also wants to draw Gen Z into virtual reality. That's why Walmart Land will be hosting Electric Fest with performances from Madison Beer and Kane Brown. Its virtual dressing room also offers products from Halsey's makeup brand afp4, as well as YouTubers Brooklyn and Bailey's ITK skincare line with the big box retailer.
There will be additional products from Lottie London and Bubble. A DJ booth where users can learn to mix different beats will also be available. Speaking about the launch, Chief Marketing Officer for Walmart U.S William White said, "We're showing up in a big way by creating community, content, entertainment, and games through the launch of Walmart Land and Walmart's Universe of Play." He added that Roblox is one of the fastest growing and largest platforms in the metaverse.
And the retailer knows customers are spending loads of time there. "So we're focusing on creating new and innovative experiences that excite them," he said in the press release. "Something we're already doing in the communities where they live, and now, the virtual worlds where they play."
Founded in 2004, Roblox is a leader in the metaverse. The gaming platform began trading last March and was immediately valued at $45 billion when it debuted on Wall Street. But despite the buzz, its shares have since dropped almost 64% year-to-date, CNN Business reports.
To attract new customers, Walmart has hosted shoppable live streaming events on TikTok, Twitter, and YouTube. The company has created meal recipes through a partnership with Meredith, the media company that owns Allrecipes, Parents, and Better Homes & Gardens. It also rolled out an augmented reality-powered tool on Pinterest that allows people to see how specific furniture or decor would look in their own homes, according to CNBC.
Interestingly, Walmart also quietly filed for metaverse-related trademarks earlier this year. At the time, some of them indicated an interest in making or selling virtual goods and offering users virtual currency, as well as non-fungible tokens or NFTs. But White declined to share if or how the popular retail giant will use those trademarks going forward.
---