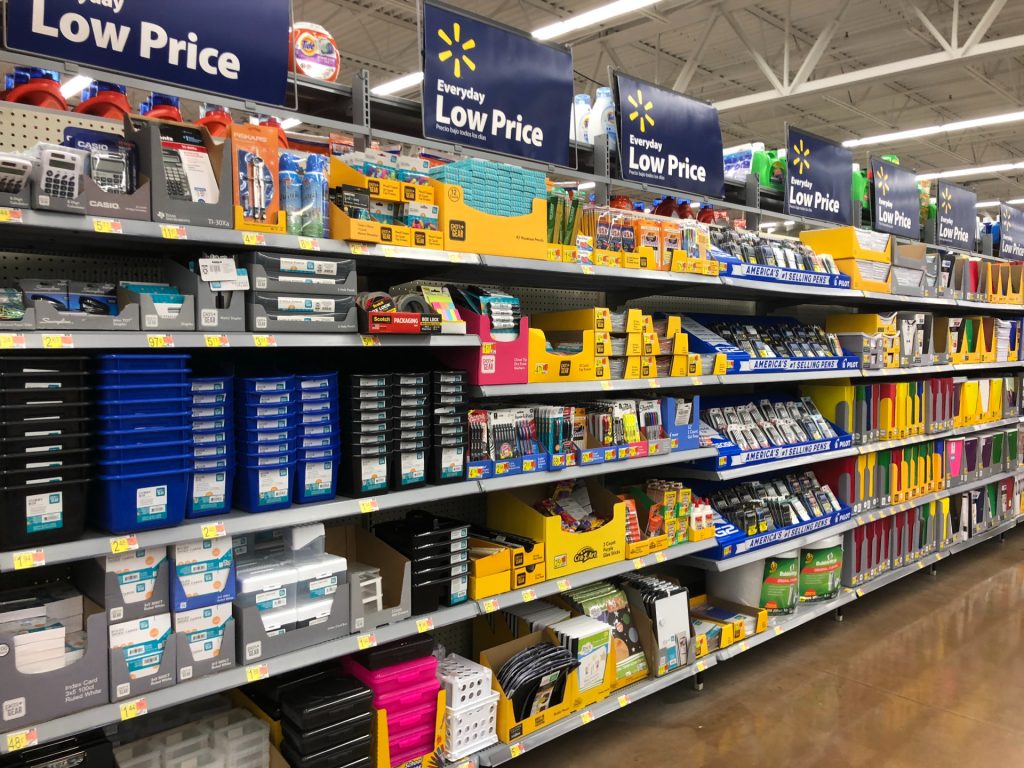 Walmart just made a decision that many may have seen coming. The retail titan has announced that it will stop selling all MyPillow products in its stores. Following the announcement, all MyPillow products have been removed from Walmart's shelves. However, MyPillow products will reportedly still be available to purchase via Walmart's website. Walmart joins a long list of other big-name retailers, including BJ's, Dollar General, and Kohl's, that have elected to stop selling MyPillow products.
To date, Walmart has not offered any comments relating to the logic behind its decision to remove MyPillow products from its stores' shelves. However, there is ample speculation that the decision came as a result of certain actions taken by the company's CEO, Mike Lindell. Lindell has been a public supporter of the conspiracy theory that fraud was present in the 2020 election. Despite the fact that there has been no evidence uncovered to support this hyperbolic theory, Lindell has been exceedingly vocal and demonstrative in his support of it. The CEO has publicly defamed Dominion Voting Systems with his abhorrent and untrue allegations. This resulted in a lawsuit that concluded with Lindell having to pay out $1.3 billion in restitution. Moreover, interestingly enough, Walmart's decision to ax MyPillow from its inventory comes alongside revealing testimonies pertaining to the anarchist events that occurred at the Capital on January 6, 2021.
The removal of MyPillow products from Walmart stores could prove to hurt Lindell's company significantly. Even though the company's profits have remained relatively strong regardless of other stores' decided discontinuation of sales, Walmart's decision is one that presents the greatest threat. Lindell revealed that Walmart is by far the biggest seller of MyPillow products. And unlike products like PS5s at Walmart, or even Walmart air mattresses, these products are tied nearly 1:1 in terms of profit where the Walmart distribution is concerned.
Considering that Walmart is the largest source of revenue for the company, its maneuver will certainly negatively impact MyPillow's bottom line. Lindell has estimated that he projects that his company will lose $20 million annually going forward should Walmart remain committed to its decision. These compounding circumstances serve to show that the fate of MyPillow is more uncertain than ever. In fact, it would not be surprising if in the coming years the company is forced to file for bankruptcy. Should that come to pass it would be alongside the many other corporations which are predicted to suffer the same outcome.
Meanwhile, even though Walmart's decision to stop selling MyPillow won't likely affect its business in any measurable way, the retail titan is dealing with woes stemming from elsewhere. Inflation and the high gas prices that go along with it have created real challenges for the company. High gas prices have caused additional overhead which is serving to drive profit margins downward. Additionally, consumer spending is also shifting in significant ways due to inflation. This has left Walmart with excess product in some areas and shortages in others. And all of these factors are forging together to mold a situation that is in complete disservice to Walmart's overall business. To further complicate matters, the retail giant is also grappling with a significant store manager shortage problem.
In an update to this story about Walmart dropping the product, Mike Lindell did respond to the decision by the retail giant. While talking with the Right Side Broadcasting Network (RSBN), Lindell lamented the decisions and tied it directly to what would happen with his employees in the wake of the company losing millions in sales. While speaking at a rally, Lindell talked about Walmart's move and what it would mean for MyPillow. He made the claim that the decision by Walmart was more to bring down Lindell as a person, and the money tied to his political donations than it was a decision about the product.
Whatever the motivation, weeks after the initial decision to discontinue selling MyPillow products in their stores, Walmart hasn't reversed the decision at all. It looks like this one is here to stay. Whether Lindell and the company are able to recover from this giant loss of revenue remains to be seen.