Walmart is remodeling its stores across the nation to look more like Target to drive more customers to its locations and appeal to a broader range of shoppers.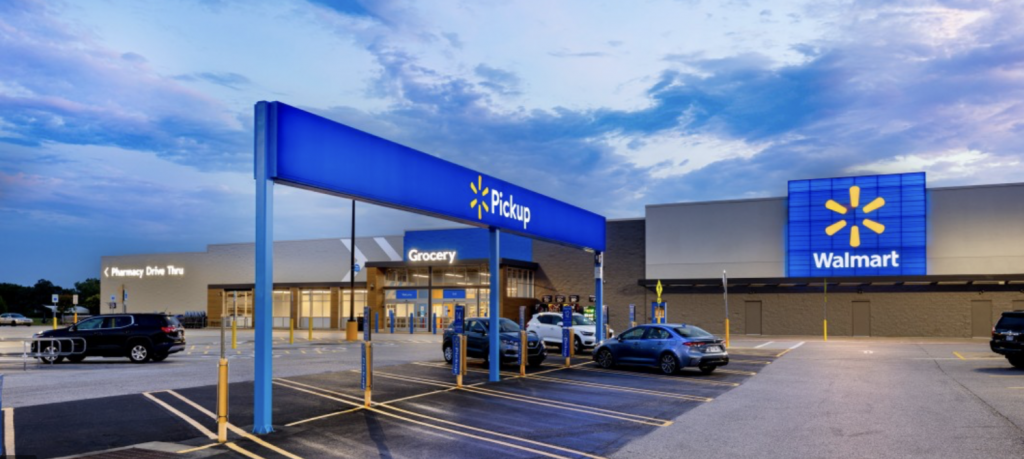 The retail space is getting increasingly competitive as companies vie for customers' shrinking discretionary budgets. So, although inflation is running rampant, many big brands are doubling down on upgrades to their brick-and-mortar locations. Now Walmart joined the ranks, with news that it is starting to overhaul some stores.
Last year, the retail leader remodeled a location in Springdale, Arkansas, as the prototype. It was the ideal location to test-run the new floorplan since the company's corporate offices are nearby. And the shift was highly successful.
In the fourth quarter, the store received 31.2% more visits than the average Walmart received during that period. It received 66.6% more visits than the average Target received during that time," according to CNBC. Those early wins convinced Walmart leadership to move forward with the remodel in other locations. By the end of December, stores in Teterboro and North Bergen, New Jersey; Yaphank, New York; Quakertown, Pennsylvania.; and Hodgkins, Illinois, all got a snazzy facelift.
Customers who shop at Target will see a familiar site when they walk into one of the remodeled Walmart locations. That is because many of the brightly lit areas filled with mannequins and colorful displays are strikingly similar. And it is no wonder – that store layout attracts customers and encourages splurge shopping.
The latter is Walmart's primary goal. It is well-known for its affordable groceries and often ranks at the top of the grocery industry. But there's a catch to that.
Groceries do not have a good margin, at least not for the most part. So it is hard to increase profits when that is your big seller. So Walmart is trying to improve its image and encourage more discretionary spending.
The good news is that this decision couldn't come at a better time. "In the past two quarters, about 75% of its market share gains in food have come from households that make more than $100,000 a year, according to Chief Financial Officer John David Rainey." And while that may be the company's new target market, the remainder of its customer base will also benefit.
Walmart has worked hard in recent years to develop relationships with national brands and improve the quality of its private-label brands. Now shoppers may find top-name brands like Reebok and Levis. But the best part is that the company is still managing to keep prices low, which is welcome news to consumers. 
And the goal of the new layout is to encourage customers to spend more time looking for the national brands or exploring the improvements in Walmart's private label items. The neater shelves, bright lighting, and stylish displays will hopefully tempt shoppers to browse more and potentially spend more money than they would just by buying groceries. However, since there are currently only a handful of remodeled stores, it may be a while before most of us can check out the new model.
Walmart is keeping its plans close to its proverbial chest currently. "Through a spokesperson, the company said it will share its plans for remodels and capital expenditures for the fiscal year when it reports earnings in late February." So, keep your eyes on the news in a month to see if a remodeled Walmart may be in your area's future.
---