A Walmart customer was taken off guard after 30 pounds of sliced deli cheese was delivered to her home after she placed an online order for only 1/4 pound of cheese.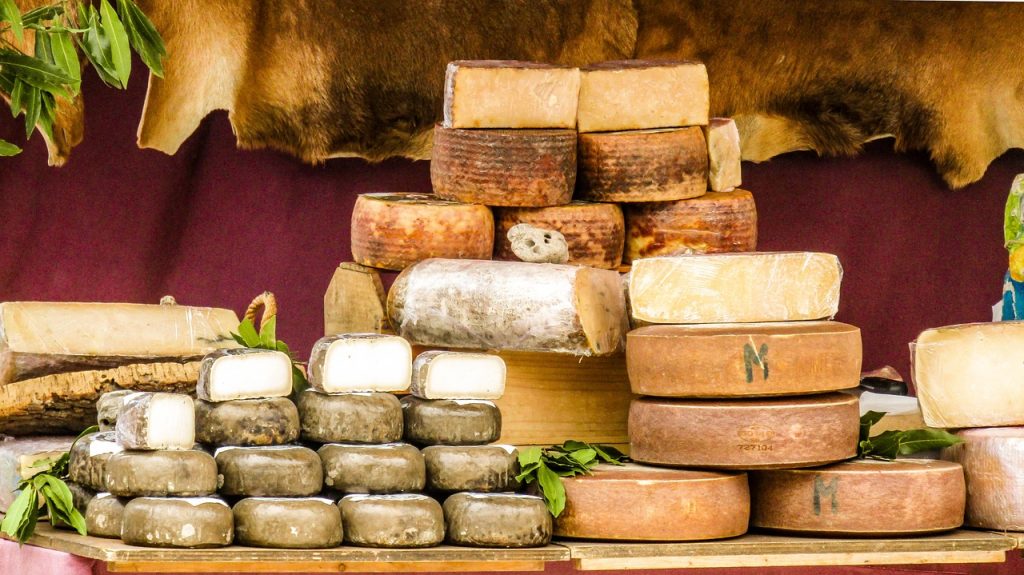 Online grocery shopping is often a gamble. While it saves people from standing in tedious checkout lines, forgotten items and weird substitutions are rather common. Most recently, TikTok user Courtney Deems became a casualty of a grocery faux pas when Walmart messed up her order. Instead of sending her 0.25 lbs of cheese, the retailer sent 30 lbs.
Deems shared the mix-up on social media along with the caption, "When I ordered 0.25 lb of cheese and Walmart sent me 30 lbs." In the clip, the online shopper can barely contain her laughter as she holds up two giant bags of sliced cheese. The comments section was filled with people sharing their own digital shopping mishaps.
One person recalled when their Walmart order for half of a pound of sliced deli turkey was substituted for a large batch of unsliced, shrink-wrapped turkey meat. Another said their request for a pound of grapes resulted in a charge of 17 cents per grape. There was also an incident in which someone received chicken livers and drumsticks instead of soap and deodorant.
Meanwhile, other folks stressed the importance of Walmart verifying orders before fulfilling them. "I work in a deli and always double-check orders," one person said. Another questioned the logic behind processing such a large order. "How far into slicing was someone like 'Hey, this seems like a lot. Should we call and check this one?'"
But some people on TikTok were just excited by the idea of having 30 lbs of cheese from Walmart or any other store. "No, that is the exact right amount of cheese," another commenter said via DailyDot. A savvy user offered a solution to Deems, saying if she vacuum-sealed the cheese in small portions, it would last an entire year.
Luckily, Deems handled the Walmart mix-up in good humor. Responding to comments, she said the worst part will be visiting a physical store for a refund. Although online grocery shopping is sometimes filled with hilarious mishaps, similar mistakes can happen in person too. A Whole Foods customer was accidentally charged $1700 for cucumbers in November 2022.
According to Mashed, the error occurred when the cashier entered the product code as the number of cucumbers purchased. While the overcharge might be easy to miss if you don't immediately check your receipt, mistakes like 30 lbs of cheese are more easily noticeable. But it's not just Walmart that's prone to getting online orders terribly wrong.
As online grocery orders surged during the pandemic, the cracks in the digital shopping systems became evident. Now, if stores like Walmart don't fix the frequency of their blunders, online sales could decrease. Speaking to City News, Chief Product Officer at Orckestra, Frank Kouretas said customer experience is all about how the orders are fulfilled.
"Get it wrong and new customers may avoid shopping for groceries online," he explained. Some shoppers may even switch stores. The situation has prompted retailers like Walmart to use technology to reduce the frequency of errors. However, these systems have not been implemented yet.
---