The Vanilla Sweet Cream Cold Brew at Starbucks has been voted one of the coffee houses best drinks
Back in 2014, Starbucks decided it wanted to do something different with how it served its iced coffee. After successful testing in big cities such as Boston and San Francisco, Starbucks introduced to their customers the Cold Brew. Since that time, a number of different flavored Cold Brews have been created with one making a very nice impression – the Vanilla Sweet Cream Cold Brew.
VANILLA SWEET CREAM COLD BREW IS THE BEST COLD COFFEE AT STARBUCKS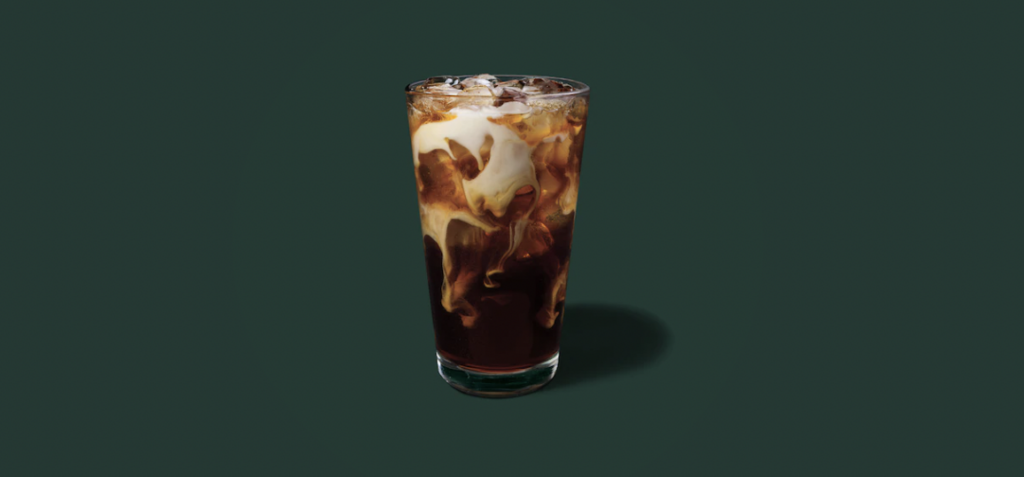 So, what makes this Starbucks concoction such a delicious treat? It is one that has the website What the Froth claiming that the Vanilla Sweet Cream Cold Brew "is unequivocally the best cold coffee at Starbucks." That is some high praise, so let's see where Starbucks has gone right with this one.
First off, this drink comes from the Cold Brew line. If you aren't aware of how these differ from Starbucks' regular iced coffee drinks, stick around because we'll fill you in on their big differences. The Vanilla Sweet Cream Cold Brew is one of six Cold Brews Starbucks currently has on its menu.
To get this wonderful blend of caffeine and vanilla, Starbucks first starts with its custom blend of slowly steeped Cold Brew coffee. They then infuse the popular liquid with vanilla syrup. Finally, the delicious drink is topped with Starbucks house-made vanilla sweet cream, that pairs exquisitely throughout the cup.
If you are into sweet, creamy, and super-smooth drinks, then the Vanilla Sweet Cream Cold Brew is what you need to be ordering at Starbucks.
We know what you're thinking. Maybe this drink doesn't carry the sweetness that you crave. Well, then simply ask your barista to top it off with some vanilla sweet cream foam to kick up the sweetness a notch or two.
VANILLA SWEET CREAM COLD BREW ISN'T AS SWEET AS OTHER STARBUCKS DRINKS
So, what about that taste? Is it too vanilla-heavy? Not enough? Well, if sweet, creamy coffee is the question, then Starbucks Vanilla Sweet Cream Cold Brew is the answer. The creamy factor is more than a vanilla latte and you can definitely still get that coffee taste from it.
Depending on your level of "sweet-tooth," you may not find it as sweet or sugary as some of the other drinks Starbucks offers. Then again, as easy as it is to manipulate Starbucks drinks, they can always be as sweet or bland as requested.
If you are one who makes a Cold Brew your frequent choice of drinks, you know that many are served with the sweet foam on top, but as you get further into the drink, that sweetness goes away, and the coffee taste only gets stronger and stronger. The beauty of the Vanilla Sweet Cream Cold Brew is in the mixture and how the vanilla is spread throughout the drink.
A GRANDE HAS 110 CALORIES AND 14 GRAMS OF SUGAR
We all need to watch them and many of us do a great job with it. So, if you are wanting to know just how many calories you'd be ingesting with one of these bad boys, we have the numbers for each Starbucks cup size. These numbers are if you don't make any changes to the drink.
Tall – 90 calories
Grande – 110 calories
Venti – 200 calories
Trenta – 210 calories
We know you are also keeping a close eye on your sugar and carbs intake as well. Here is what the nutritional facts say for a Vanilla Sweet Cream Cold Brew, grande edition.
Serving size – 16 fl oz
Calories – 110
Total Fat – 5 g
Saturated fat – 3.5 g
Trans Fat – 0 g
Cholesterol – 15 mg
Sodium – 20 mg
Article continues below headlines
---
Total Carbohydrates – 14 g
Dietary Fiber – 0 g
Sugars – 14 g
Protein – 1 g
Caffeine – 185 mg
STARBUCKS CAN ADD WHIP OR COLD FOAM
We have said it before and it is worth repeating. The beauty of ordering a beverage, regardless of what it is, at Starbucks is that they are very accommodating in making changes to the drink you order. You can customize it as you see fit. Here are some ways that you can make the Vanilla Sweet Cream Cold Brew a custom drink worth imbibing time and again.
You can add the milk of your choosing such as oat, soy, and almond.
If you are watching your calories, add sugar-free vanilla instead
Add whip to the top of your drink
Instead of whip, try out the delicious vanilla sweet cream cold foam
ICED COFFEES ARE BREWED DIFFERENTLY AT STARBUCKS
So, what makes Starbucks Cold Brew any different from their regular iced coffees? According to a 2015 interview with Michelle Sundquist, Starbucks Research and Development team, it all comes down to how they are brewed.
"Iced coffee and espresso beverages have a stronger, roastier flavor with a bit of nuttiness that comes from brewing with hot water," Sundquist said. "Our Cold Brew is smooth and rich, it's very refreshing with chocolate and light citrus notes."
To note the brewing differences, Sundquist explained that the Cold Brew is created by steeping the coffee in cold water. "Our goal was to find the perfect spot where the coffee was rich, dense, and slightly sweet," she said. "We found that 20 hours was the right balance of sweetness with citrusy and chocolate notes."
Traditional iced coffee, as it were, was made by brewing hot coffee at double the strength, then pouring it over ice. From there, ice drinks such as an Iced Latte or Iced Caffè Americano are then built by a combination of ice, cold milk or water, and shots of espresso.
VANILLA SWEET CREAM NITRO COLD BREW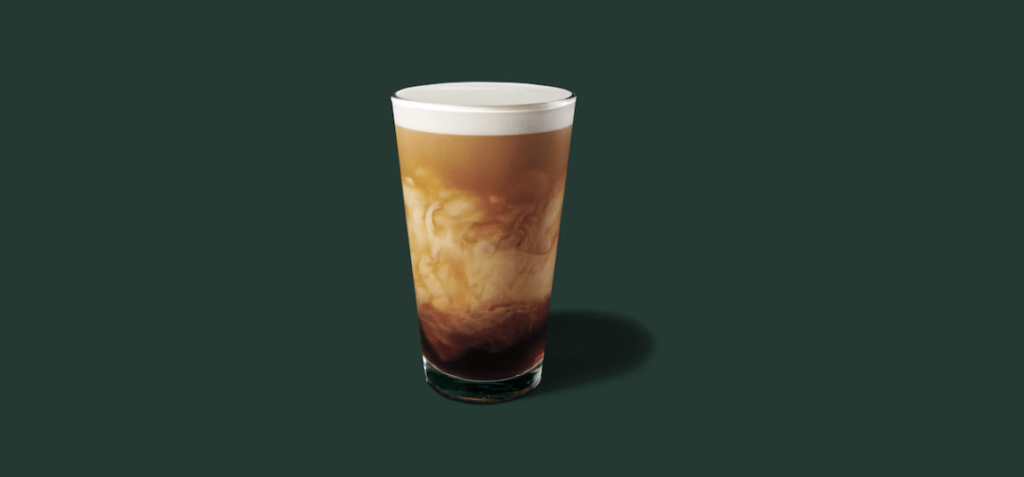 Maybe you are one who doesn't care much for ice in your Vanilla Sweet Cream Cold Brew. Well, if that is the case, you are in luck because Starbucks also offers this tasty treat in a Nitro version. Here they substitute the ice with an infusion of nitrogen bubbles, so the liquid comes out cold without any ice. You will also be treated to a foamy top as well.
The "Nitro" isn't the only Cold Brew Starbucks has cooked up for you. If Vanilla Sweet Cream Cold Brew isn't your bag, then maybe one of these other Cold Brew flavors will work. They are Pumpkin Cream Cold Brew, Chocolate Cream Cold Brew, or Salted Caramel Cream Cold Brew. Of course, they also offer the original Cold Brew and the original Cold Brew with milk.
VANILLA SWEET CREAM COLD BREW IS IN GROCERY STORES
Don't have time to get to your local Starbucks? Well, Starbucks has made it easier for you to grab a Vanilla Sweet Cream Cold Brew. You can grab one in your local grocery store and even retail stores such as Target. You can find these babies in the cold drink section. They are sold in 40 oz bottles for a mere $5.99 each.