Starbucks is piloting two new types of food and beverage systems to streamline and enhance both consumer and employee experiences at its restaurants.
Global Coffee Giant Starbucks has announced 450 million dollar plans to reinvent itself. It unveiled new plans this week that include a complete reinvention and global expansion plan. This bold overhaul is a response to increasing demand and changing needs of customers, as well as growing tensions between the coffee giant and its employees.
Quicker Coffee
Anyone who has been waiting in long lines for their morning coffee is going to be happy about this one. Starbucks main selling point is quicker coffee for the customer and fewer steps for the employee. Two new systems for hot coffee are being trialed, and one for iced coffee.
The first system, the 'Clover Vertica,' will serve freshly brewed coffee in under 30 seconds and does not require filter paper. It will be able to offer a variety of different coffees throughout the day. The second system, named the 'Siren System,' features a new ice dispenser, milk-dispensing system, and faster blenders.
The second system will be able to handle hot and cold drinks as well as food. This equipment is all within the barista's reach, which will reduce a lot of manual handling for their staff. It also eliminates the need to move anywhere else, essentially giving each barista its own workspace.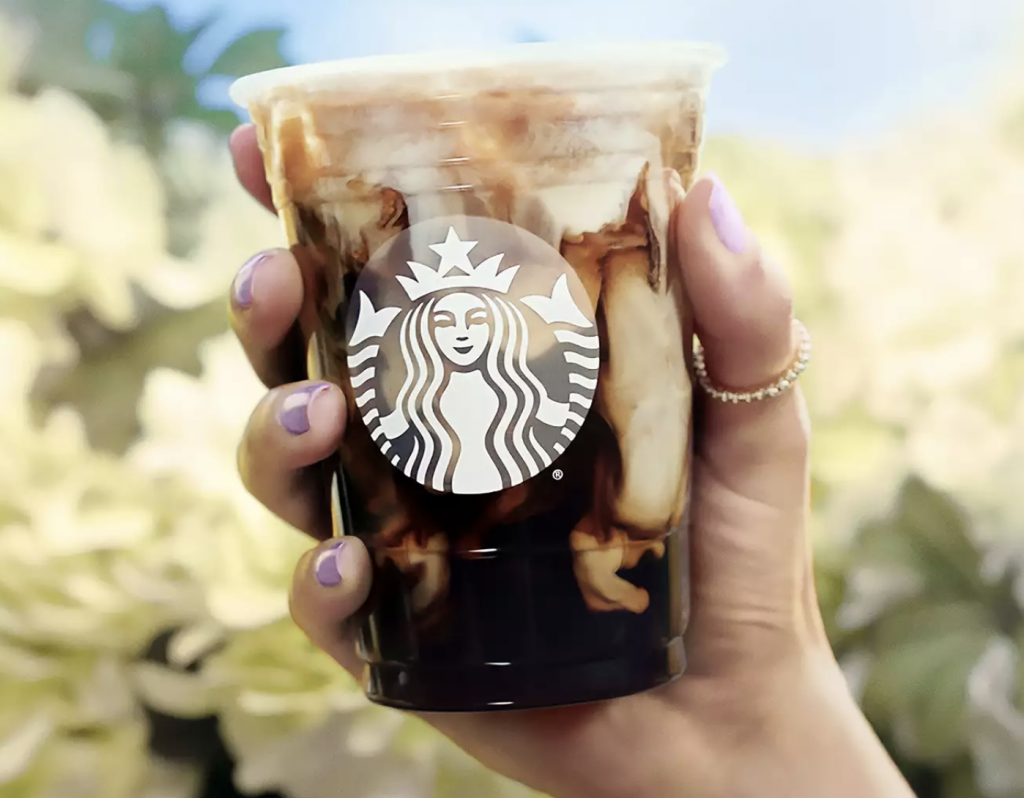 The suggested 450 million dollars spent on this equipment will be shared around North America to provide different franchises. Over the last number of years, the number of cold drinks has exceeded the number of hot beverages consumed by Starbucks customers, and two in three order customizations with their required drink, including different shots.
Better Food
The 'Siren System' will also have the capabilities to help with food production, too. For example, instead of individually warming the breakfast sandwiches, they will be batch cooked by the siren system and placed on a heated rack. Thus, streamlining the drive-thru experience and cutting down customer wait times.
A Digital Experience
Within the reinvention plan, new technology will be added to each store. This will make the Starbucks experience more stress-free for the consumer and also for the employees. The employees can then focus on giving the consumer a more one-to-one experience.
It will include dedicated mobile order-only pickup lanes and a more consumer-friendly drive-thru experience, recognizing Starbucks' rewards. Also, within this plan, more accurate wait times are planned on the Starbucks app, and a better range of payment options such as credit cards or paying on the Starbucks App.
These changes are planned to come into effect next year with 3-4% growth planned for the USA alone and 30% growth internationally. Starbucks' customer experience seemed to have lagged behind in the last few years with the likes of Mcdonald's and various clothing, like Zara, retailers taking the plunge into technology. It seems like Starbucks has finally caught up and realized they need to be modernized. COO John Culver said, "With partners and coffee at our core, the Reinvention plan allows us to unlock opportunity and deliver growth for the future. Abundant growth."