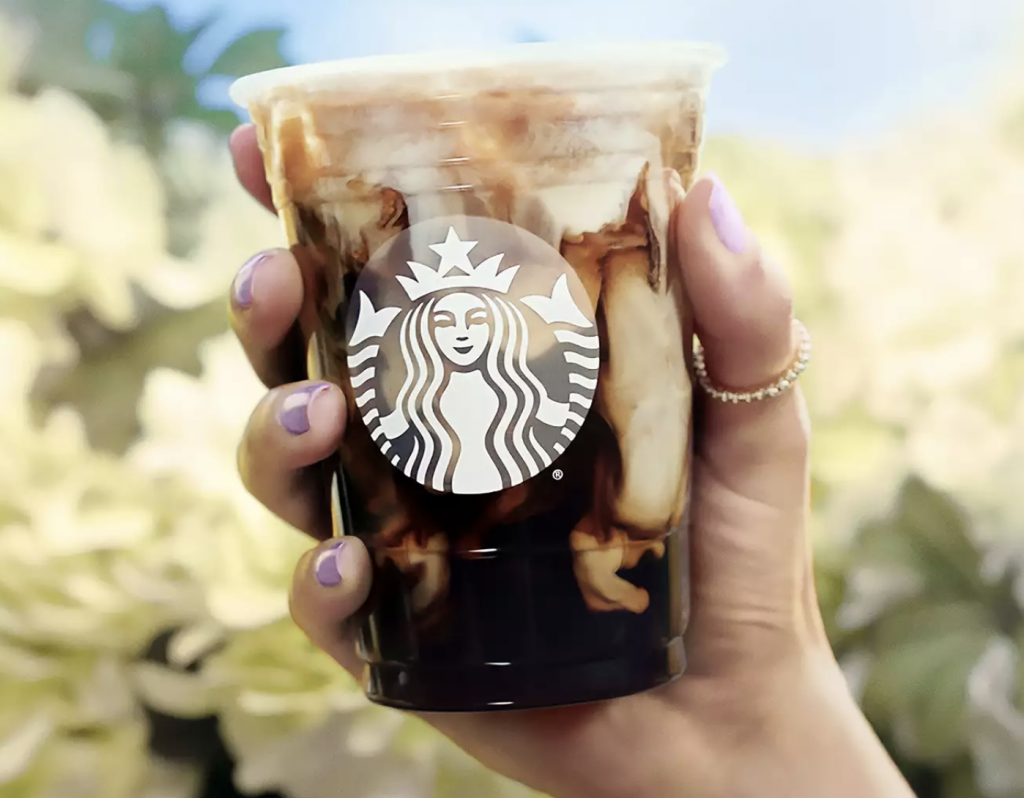 Those not-so-environmentally-friendly Starbucks paper cups could soon be a thing of the past or they could be a more expensive thing in the future as the coffee giant explores more reusable options. Starbucks is shifting away from single-use plastics and piloting reusable cup programs in six markets. By the end of next year, customers will be allowed to use their own reusable cups in every store location in the United States and Canada. Starbucks is hoping to give customers easy access to a personal or Starbucks-provided reusable to-go cup for every visit by 2025. 
According to Food and Wine, Starbucks has been talking about and searching for a more environmentally friendly alternative to their cups for a while now. Those alternatives include allowing customers to borrow a reusable cup designed to be returned to participating stores and eliminating single-use cups altogether. Some programs could involve paying a deposit for a cup customers would return after they use it. Both options are causing environmentalists nationwide to give the coffee giant a thumbs up.
The coffee mainstay is also looking into other incentives, which include a 10-cent single-use fee or a 50-cent discount to customers who bring in their own reusable cups. The latter incentive is not much different than what Starbucks is already offering. Currently, Starbucks gives a 10-cent discount to customers who provide their own cups.
Starbucks had set a major green goal in 2008 to have one-quarter of their customers using disposable cups by 2015. However, their Disposable lids and cups produce 40% of Starbucks's packaging waste. In an effort to combat the rampant waste issues, last year, Starbucks announced the launch of a "Borrow A Cup" trial program in five stores in Seattle, allowing customers to order their beverage in a reusable cup for a $1 deposit. When they returned the cups, customers got the $1 back as well as rewards points through Starbucks' loyalty programs.
Additionally, reusable cups are the center of one of Starbucks' most popular annual promotions, called "red cup day" where Starbucks gives away its ever-so-popular holiday cups in the month of November. This year, though, due to shipping issues and economic upside-downs last year, Starbucks is looking to add price increases to their menu to offset these challenges with profits. 
While Starbucks' efforts to shake up the coffee industry by helping the environment are valiant ones, many may still be hesitant to adopt the new practices. Particularly, the practice involving reusable cup sharing. However, according to the CDC, the risks in doing so are minimal. The CDC's guidance maintains there is minimal risk of exposure from surfaces when regularly cleaned and disinfected. There is no added risk of fomite transfer from using a reusable cup. Also, for added customer assurance, the reusable cups used for this program will be kept behind the bar alongside single cups.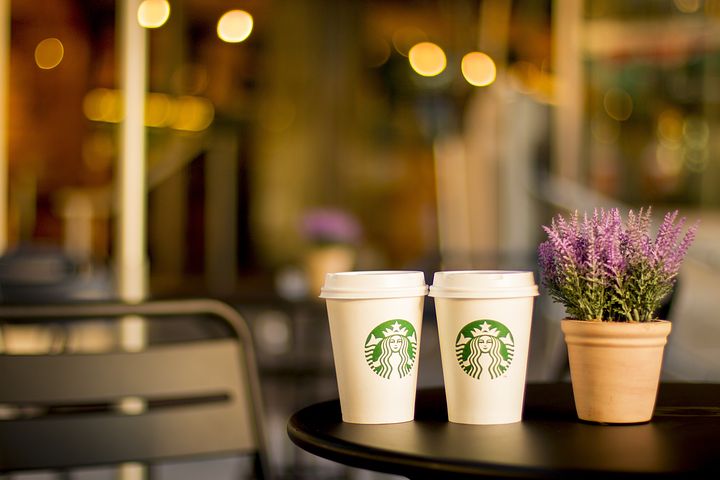 Moreover, Starbucks has implemented several safety precautions when developing this program. The return of their reusable cups kiosk is contactless, we are they are following all COVID guidelines in-store, and Starbucks is using a commercial party service to ensure the cups are cleaned and sanitized. 
Meanwhile, in honor of Earth Day, Starbucks has announced one major incentive and upgrade to the rewards program. Customers who arrive armed with a clean, reusable cup for their drinks will receive an extra twenty-five stars to their rewards account. This is a big bump from the one to two stars per dollar received based on the form of payment the customer was using to pay.