Taking a sick kid to a children's hospital is the safest option; however, a bed may not be available due to continual budget cuts leaving hospitals unprepared to serve those in need.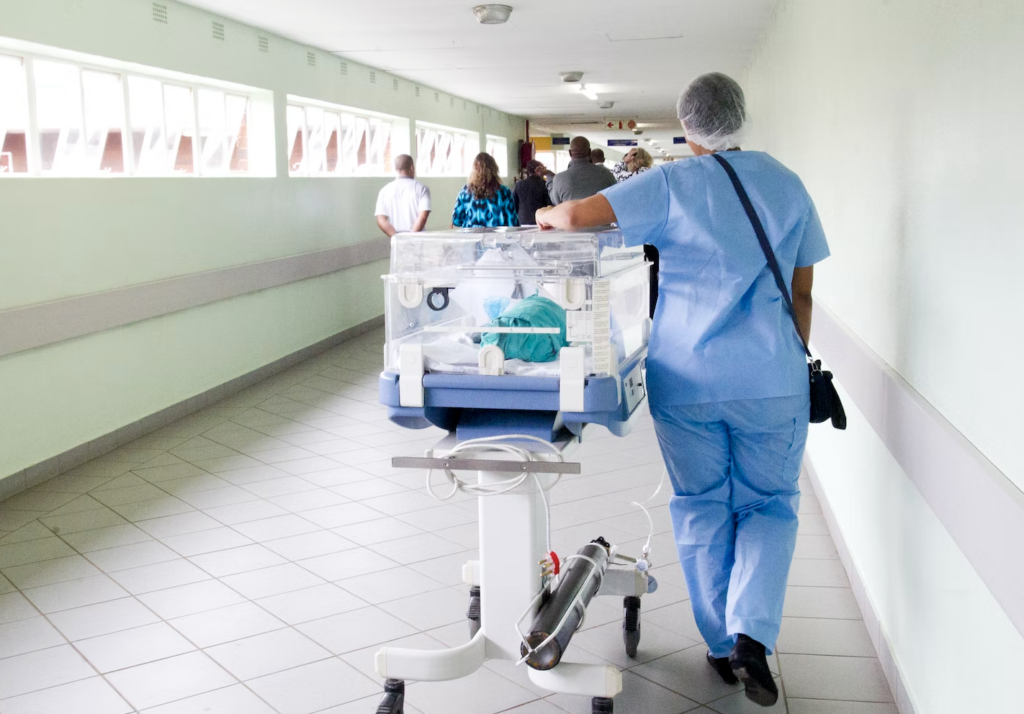 When a health emergency happens—especially to your child—seeking treatment at the nearest hospital makes good sense. However, the surges in RSV and influenza this winter proved without a doubt that a majority of hospitals are simply unequipped to provide the best care to little ones. Even US hospitals for children were so overpacked with sick kids that many families waited hours or even days for their child to get a hospital bed.
It's almost always best to choose children's hospitals over regular hospitals whenever you have sick kids. A child's survival rate is four times higher at an emergency department that's designed to care for kids who are critically ill. But even when common childhood illnesses aren't surging, many pediatric hospitals suffer from staff shortages and the aftereffects of years of budgetary cutbacks.
Many parents are unaware that emergency departments in US hospitals receive a weighted Pediatric Readiness Score. This metric was designed to measure an ER's ability to take care of critically sick kids. It considers the department's equipment, staffing, training policies, and patient-safety protocols when calculating a facility's score.
Sadly, a 2015 analysis showed that the median Pediatric Readiness Score at US hospitals is equivalent to receiving a "D" on a school report card. This low grade showcases the reality that most US emergency departments were designed to handle adults, not children. However, that's understandable since most emergency departments care for fewer than 15 sick kids per day or about 30% of all ER visits per day.
An investigation published in January by the Journal of the American Medical Association (JAMA) found that more than 1,400 children's deaths over a six-year period could have been prevented if the sick kids had been treated at US hospitals well-prepared for pediatric patients. This doesn't mean that children will fail to receive good care at ordinary hospitals. It does mean that choosing a children's hospital whenever possible is preferred.
Between 2008 and 2018 US hospitals cut 20% of their departments with more than one pediatric bed, including pediatric intensive care units. The total number of beds for sick kids dropped by nearly 12%. This left rural families with even longer drives to find adequate pediatric emergency care, as most of the remaining beds were concentrated in urban areas.
As is often the case, it all comes down to finances. It's simply more profitable for US hospitals to focus on adult care rather than pediatric care. The profit margin is higher when caring for adults, particularly when Medicaid is factored in. More than one-third of American kids are covered by Medicaid, which has a lower reimbursement rate for hospitals than Medicaid or private insurance.
Dr. Larry Kociolek, medical director of infection prevention and control at Lurie Children's Hospital in Chicago, told NPR that making sure sick kids get the best care will require widespread, systemic changes in US hospitals. "I don't see how our pediatric healthcare system can be sustainable without major financial reforms," he said. Kociolek also says that medical schools can make it more affordable for students to choose pediatric career pathways, and there must be changes in how emergent care centers invest in and are reimbursed for pediatric care.
Dr. Kociolek suggests that all US hospitals designate a staff member as a pediatric care coordinator. Children's care centers should also consider being a lifeboat to others. For example, they can use telemedicine to help smaller hospitals and emergency departments provide excellent pediatric care to their littlest patients.
---