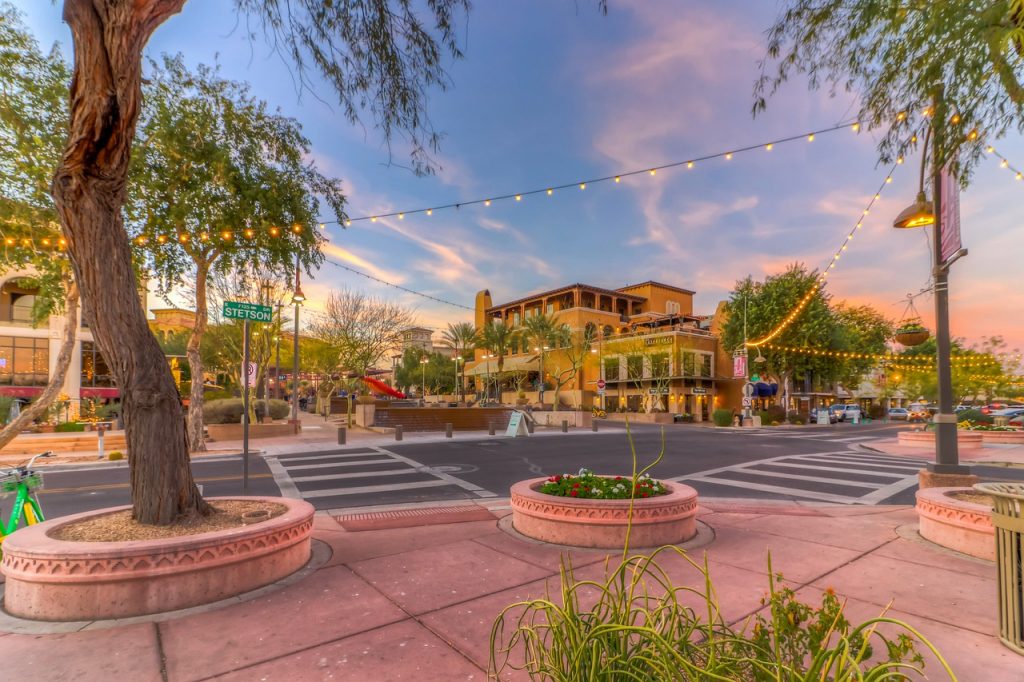 Have you ever wondered what ranks as the best city in America? Not the most popular, as you'd get names like New York or Los Angeles, but the actual best city. How could one even determine what represents the best?
There are so many factors at play when considering the best city America has to offer. What is important to one person may not be to another. Some people look at it through a single person's lens' while others must take into consideration a family.
So, what would be priorities in determining what city in America ranks top dog? First and foremost, you'd have to consider crime rates. You can't have America's top city filled with crime. Another key consideration would have to be the cost of living. "Best" doesn't necessarily mean the most expensive. Many times, "more money" simply means more money.
Does weather play a factor in determining what constitutes the best city? In some ways it does, as it can contribute to the overall entertainment experiences one can have. Speaking of entertainment, what about those options for singles and families alike? A great city, whether it be big or small, should have options for all age groups. If you have a family, there need to be family selections. If you are single or a young couple, you may also want to offer decent nightlife.
"Best" in the best city probably comes down to a matter of taste. Some like big metropolitan towns while others find comfort in the smaller, quaint villages where hustle and bustle are two words they never have to utter.
Niche has come out with their list of Best Cities to Live in America and while there are definitely some questionable calls in the top 15 (Seattle and San Francisco? Seriously?) we are in full agreement with their top three choices. We are going to break these top three cities down much as we have in the past with our "city vs city" articles. We are going to let you know why we feel these three are the top cities our country has to offer.
#1 – THE WOODLANDS, TX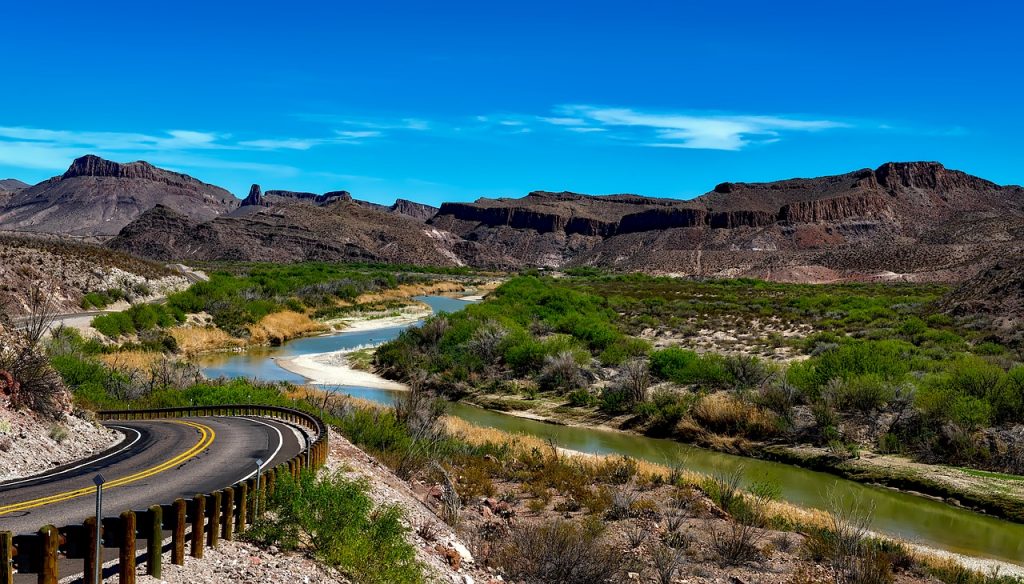 This year, The Woodlands, TX is ranked as the #1 best city in America. It's hard to find fault with this selection, as you will soon see.
COST OF LIVING – One of the ways to get yourself slotted as the number one best city in America is to be reasonable with your housing and overall cost of living. The Woodlands offers that. Admittedly the rental and purchase prices are above the national median, but they are not out of control.
The median rental price for an apartment in The Woodlands runs around $1,500 a month. If you are wanting to buy a home, you will pay an average of $374,000.
CRIME RATE – One of the most positive things about The Woodlands is their lack of crime. Their numbers are amazing and definitely add to the attraction to the city.
According to the FBI's National Incident-Based Reporting System via AreaVibes, a mere 1,238 crimes were reported in 2020. This is 47% below the nation's average. Of those crimes, 1,033 were property crimes (burglary, theft), 47% below average, while 205 were violent crimes. This number is also 47% below the national average. What makes these numbers even more remarkable is that The Woodlands is only 30 miles from one of the more crime-ridden big cities, Houston, TX.
If you are bringing a family to the city, these are important numbers for you. Knowing you can leave your home, walk the streets, go shopping and not have to be looking over your shoulder adds to the peace of mind the city brings.
DEMOGRAPHIC – The Woodlands is not what one would call a large city. Its population sits right at around 115,000 and as mentioned, only 30 miles from Houston. The city is made up of 84% Caucasian, 4.5% African American, 5.9% Asian, and 17% Hispanic. Not a large cast of diversity.
Breaking down their population even further and you will see a wonderful mixture of ages. From the very young to the elder statesmen of the city, they are all represented equally, giving the city a rich blend of young and old and everything in between.
PUBLIC SCHOOLING – As The Woodlands is known for raising families (it is ranked as the #2 best city to raise a family), the city's school system should be of concern. In this case, it won't have to be. The public school system in the city is ranked as one of the highest in the country.
They have a number of high schools with The Woodlands High School and College Park High School both getting high marks. The Woodlands High School is ranked #36 in the state and College Park is right behind it at #37. They also have numerous highly ranked junior high schools as well as elementary schools.
CLIMATE – When choosing a place to relocate, the climate is always a big factor in decision-making. But when ranking the best city, it is hard to lay blame on the city for a climate that is less than hospitable.
With The Woodlands close to Houston, you may already know what type of weather you are in for. Humid and hot. You will see over 200 days of sun per year and the average high temperature, which usually comes in July, sits around 93 degrees.
Winter sometimes gives you relief from the warmth as the low's average around 41 degrees. You will also see some moisture, besides the humidity, as the city averages 50 inches of rain per year. Weather, as long as you can handle humidity, should not be a factor.
ENTERTAINMENT – So, what else does The Woodlands offer that has made it the number one choice as the best city in America? Their location for one. Situated a hop, skip, and jump from Houston they can enjoy the big city while not having to live there.
In the city, though, there is plenty to see and do. You have the typical things like shopping and movies, and you have the great Texas food. But you also have the Cynthia Woods Mitchell Pavilion that offers great music. There is the Woodlands Children's Museum, the George Mitchell Nature Preserve, and The Woodlands Waterway Trolley.
Overall, what The Woodlands has to offer is a steady, family vibe. The prices are right, the crime is fairly non-existent, and there is enough to do around town that families and even singles won't get bored.
Article continues below headlines
---
#2 – ARLINGTON, VA
Isn't Arlington, VA real close to our Nation's capital in Washington, DC? Yes, you would be correct. So how, you might wonder, can this city be considered the #2 ranked best city in America, especially given DC's notorious crime reputation?
COST OF LIVING – As we perused the list of best cities, this one was, at first, a headscratcher. Cost of living and housing was definitely not in its favor. The median rental prices were right under $2,000 a month. The median home purchase prices were almost $706,000. These are not numbers that favor families and many couples.
In fact, the overall cost of living will take more out of your wallet than a number of big cities. This all comes down to location and the simple fact that the city is situated a mere 4.5 miles to the White House.
But here's the thing. If you're living in Arlington, you are going to get paid like it. The median household income in the city is right at $120,000.
CRIME RATE – We've got to admit, the numbers we are getting ready to divulge come as a big surprise, but a good one at that. The numbers, as you will see, even top those of the number one ranked city of The Woodlands, again another surprise. With its location so close to D.C., one would think the crime rate would be out of control, but it isn't.
According to Neighborhood Scout, a total of 3,709 crimes were committed. Of those, 3,408 were property crimes while 301 were violent crimes. For where the city is located, these numbers are seriously low and make living there a very positive experience.
DEMOGRAPHIC – Arlington has a history surrounding it. From D.C. to Baltimore to Philadelphia, its location is perfect for history buffs. The city only has a population of around 238,000 souls. 71.5% are Caucasian, 9.1% are African American, 10.3% are Asian, and 15.6 are Hispanic.
Because the city is located near the White House, it is well populated with the military. Sense of community is big in Arlington, as is representation. The LGBTQ community has a strong support system in the city.
PUBLIC SCHOOLING – New schools are always a tough place for new students moving into town. Thankfully, the school systems in Arlington are highly rated. For the older kids, the city has a number of high schools with Yorktown High, Washington Liberty High, and Meridian High Schools as the top three. Respectively, they rank #13, #17, and #22 in the state.
Elementary schools and middle schools take care of the rest of the younger population with Swanson Middle School the gem as it ranks #2 in the state.
Not only does Arlington have a solid public school system, but they also have a very nice private school system as well. Some of the high-ranking ones include Bishop O'Connell High, Our Savior Lutheran School, and St. Thomas More Cathedral School.
CLIMATE – One thing we are sure you're aware of is that Arlington is situated on the East Coast. This means four seasons. This also means it does get cold and there will be snow.
Arlington also gets sun. They will see on average 201 sunny days per year. They don't get overly warm as their July temps average around 88 degrees. The winter, though, is a different story. They will see lows that hit 27 degrees, and this is accompanied by 43 inches of rain per year and 15 inches of snow.
ENTERTAINMENT – Arlington is pretty much near the center of the political hub of America. Entertainment options are everywhere you look. As we mentioned, the military has a large presence in the city and some of the entertainment options revolve around this. There is the Arlington National Cemetery, the 9/11 Memorial, the Women in Military Service Memorial, and the Robert E. Lee Memorial. If you want, you can take a tour of the Pentagon, shop at the Mall at Pentagon City, or visit the numerous parks and trails along the Potomac.
Of course, food and beverage are in abundance as well. The Cloak & Dagger and the Board Room are just two of the popular haunts in the city.
Kids will find just as much entertainment as well with places like The Puppet Co., Mosaic Park, Scramble, and the National Children's Museum.
Overall, Arlington, VA is a surprising #2 but one worthy of the ranking. Its small city appearance surrounded by big bustling political life makes it a great place to live and not have to get your hands dirty. For those who like to venture out, how can you not at least appreciate the history surrounding the city?
#3 – NAPERVILLE, IL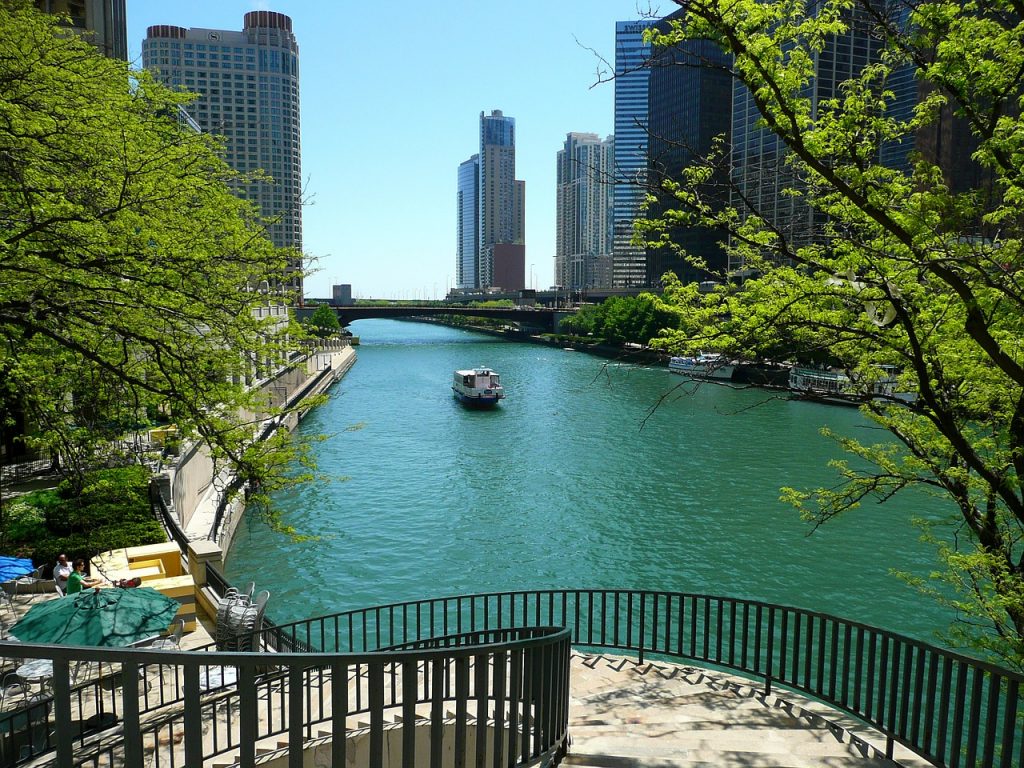 Not only is Naperville ranked as the 3rd best city to live in America, but it also finds itself in the top spot as the best city to raise a family. These are high praises for a city that is only a little over 30 miles from one of the countries most dangerous cities – Chicago.
COST OF LIVING – A key component of "best city" ranking, Naperville's cost of living holds its own with the top two on this list. The median rent for a place in Naperville is going to set you back at around $1,516 a month. If you wish to buy, the median home price in the city runs $416,700. What you will find most in town is that the majority of the population own their home.
The other parts of Naperville's cost of living run a little high as grocery prices can be somewhat challenging. One positive is that your utility bill is less than the state average, which is a good thing because winters can be trying.
CRIME RATE – This is probably the biggest surprise of all, especially for how close the city is located to Chicago, and also when comparing it to the top two cities.
Overall, the city reported a total of 304 crimes. Hard to believe but the numbers come from the FBI. Of those, 202 were property crimes, which is 93% below the national average, and 102 violent crimes, which is 82% below average. In all, the city's crime numbers sit 91% below the nation's average.
Even if these numbers haven't been fully reported, they are a major positive in making Naperville both a top city in America and the best city to raise a family.
DEMOGRAPHIC – So, what adds to these numbers? The city isn't big, by any means, coming in right under 150,000 bodies. Of those, 72.1% are Caucasian, 5.0% are African American, 19.1% are Asian, and 5.8% are Hispanic.
As with The Woodlands, Naperville offers a great mixture of ages from the young to the old. Not one age group is represented much more than the other, which adds to the popularity of the city.
PUBLIC SCHOOLING – Naperville also ranks high with its public schools. Its three high schools, Neuqua Valley, Metea Valley, and Naperville High School are all highly ranked within the state. They also boast the #1 ranked middle school in the state with Kennedy Junior High.
For the younger elementary school-aged kids, Naperville can boast big time. They have not only the top-rated elementary school in the state – Spring Brook Elementary – but they also have the #2 with Meadow Glens and the #5 with Ellsworth. Parents with kids will be pleased with Naperville's school system.
CLIMATE – well, maybe the only thing you need to know about Naperville's climate is what you already know. The city is a short distance from the Windy City of Chicago.
When it comes to the sun, you are going to see it about half the year as Naperville averages 189 sunny days. It gets warm, but not overly. The high July temps will average around 84 degrees, but January's lows can be a backbreaker as they will hit 15 degrees.
You will get four seasons in Naperville, so with that, you are going to see some precipitation. The city averages around 39 inches of rain and 29 inches of snow. Kids will love it, not sure about adults.
ENTERTAINMENT – So, what is there to do in Naperville that makes it a top 3 city? Truthfully, it's their small-town feel that is so appealing. They have the Riverwalk, the DuPage Children's Museum, and the Naper Settlement. There is also Centennial Beach for summer fun and the Naperville Historic District for good food and drinks.
For the older folks, there is Club Mamalu, Frankie's Blue Room, and The Third Floor. You are going to get much of the standard entertainment fare in Naperville (bowling, movies, dancing) but you'll quickly find your favorite places to make your regular hang out.
FINALLY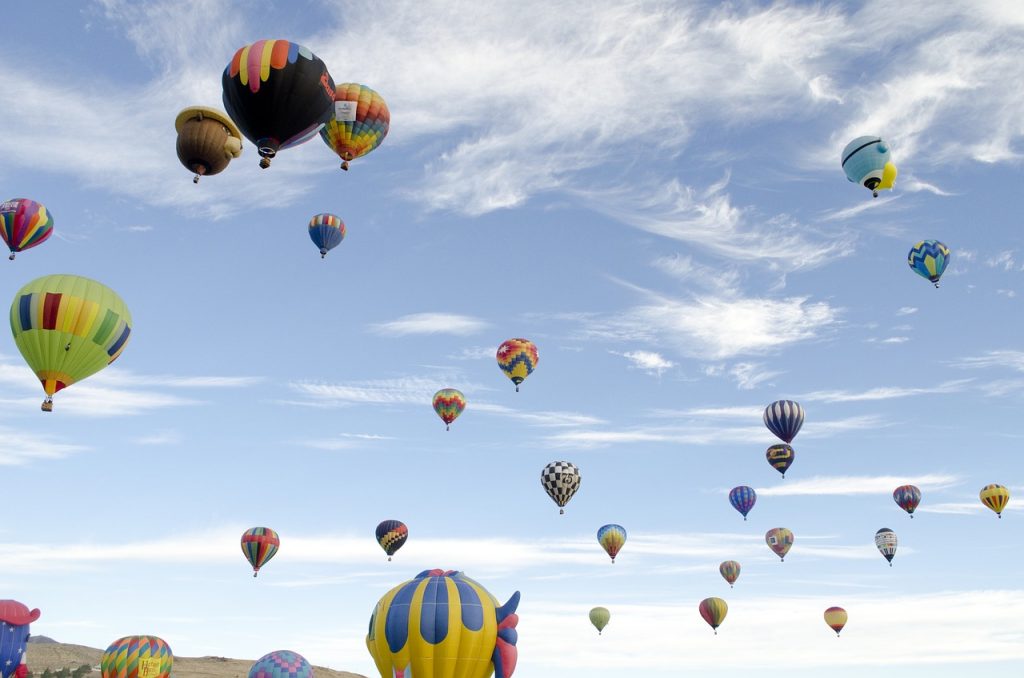 What is amazing about the top three best cities in America is their close proximity to bigger cities with crime rates that are not out of control. For neither of the top three really being affected by it says a lot about them.
Now, you may be looking at this list and comparing notes with either your hometown or possibly places you've visited. Good. Let us know what you think and if you have suggestions, ideas, comments, don't hesitate to drop us a line.