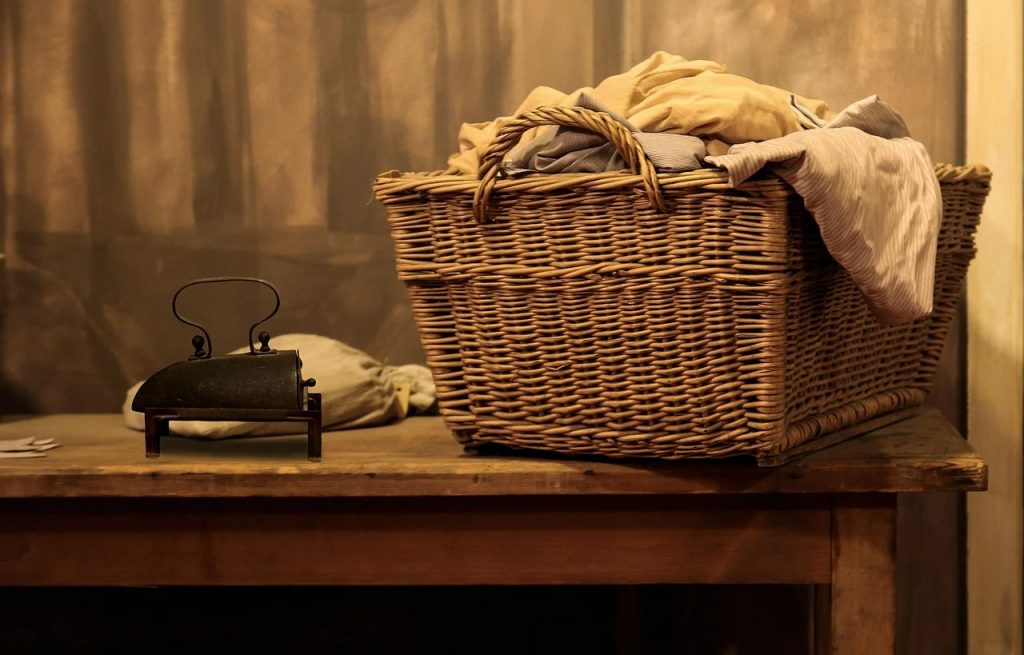 When you hit the supermarket or big box store to grab a jug of that all-too-important laundry detergent, what are you shopping for? Price? Name brand? Do you have your favorite that you don't stray from, regardless? In the world of laundry detergents, there are plenty to choose from, but two names sit at the top. Tide and Gain.
Both brands have their pros and cons. Both brands are dependable cleaners of clothes. One brand has proven to fight the toughest stains the best while the other brand has fragrances to dwarf the other. So, when you pit these two up against each other, who wins the Tide vs Gain battle?
TIDE VS GAIN – THE SAME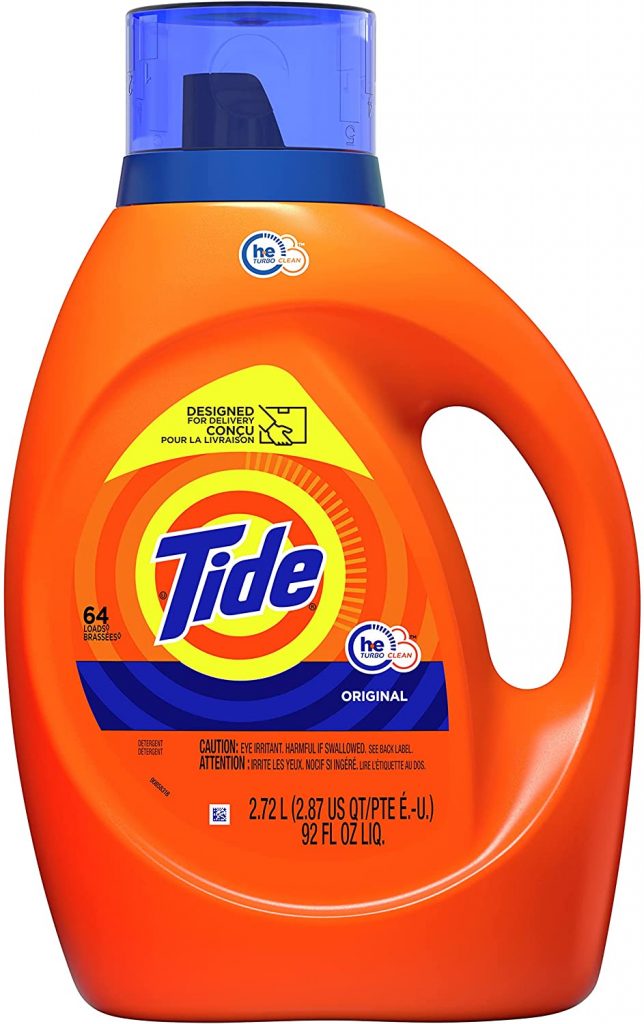 Now, when we say Tide and Gain are the same, what we truly mean is that they have the same manufacturer in Procter & Gamble, a company that was formed all the way back in 1837 by candlemaker William Procter and soapmaker James Gamble.
With washing powders becoming the fad in the 1880s, it wasn't until over a century later, in 1946, that the Procter & Gamble company brought in Tide as the world's first heavy-duty laundry detergent. After a few years of testing their product, a formula invented by Procter & Gamble scientist David Byerly, Tide reached the entire nation in 1949.
To get the word out to those across the country, Tide became the sponsor for "soap operas" and many other daytime programs.
Gain didn't gain recognition until its introduction in 1969. Upon its introduction, Gain was known as a stain-removing detergent. Over the years, though, Gain became more known for its fragrances. After giving customers the first fragrance in 1981, Gain has continued to upgrade their detergent with scent-based extensions.
TIDE VS GAIN – THE DIFFERENCE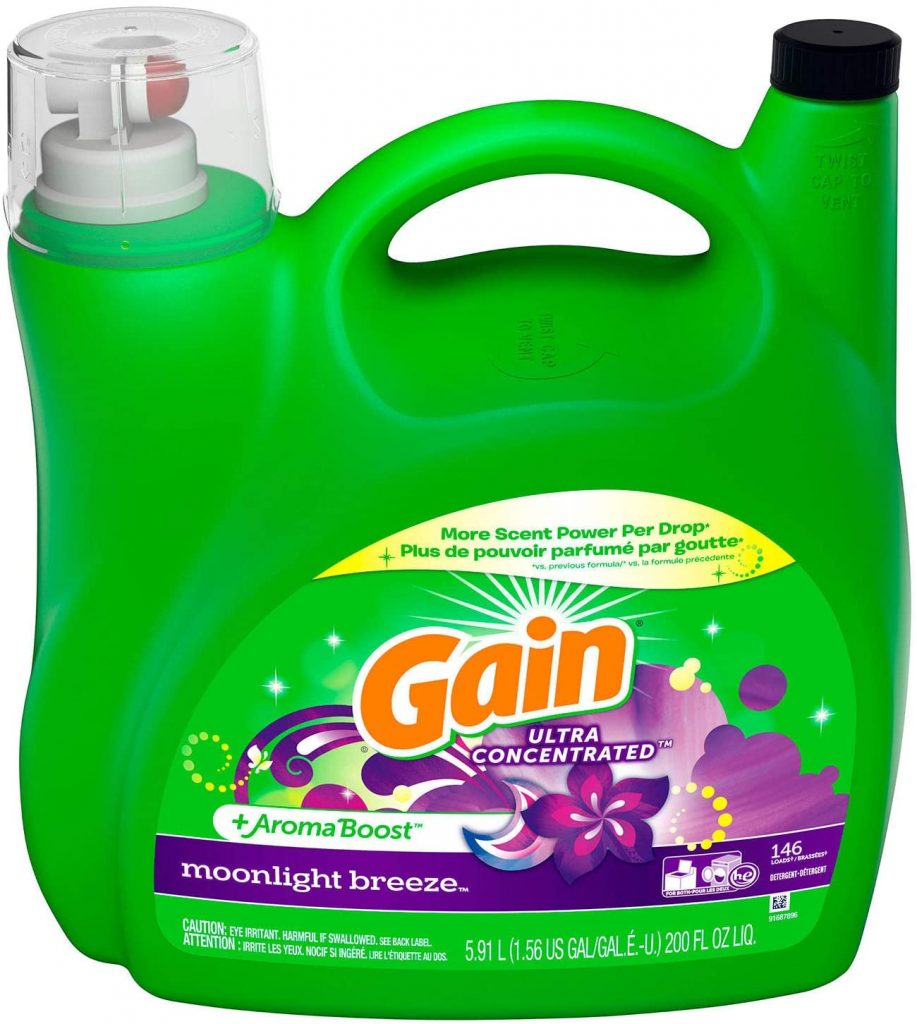 The big difference between the two brand names won't be seen on the laundry side, but rather on the other products offered. Whereas Tide sticks solely to cleaning clothes, Gain has ventured out to touch products not manufactured specifically for clothes.
Gain, for all their laundry detergents, also can lay claim to a number of other household products. They have fabric softeners, scent boosters, dryer sheets, dish soap, and home care products such as Febreze, Swiffer, Cascade, and Glad.
TIDE VS GAIN – TOP-SELLING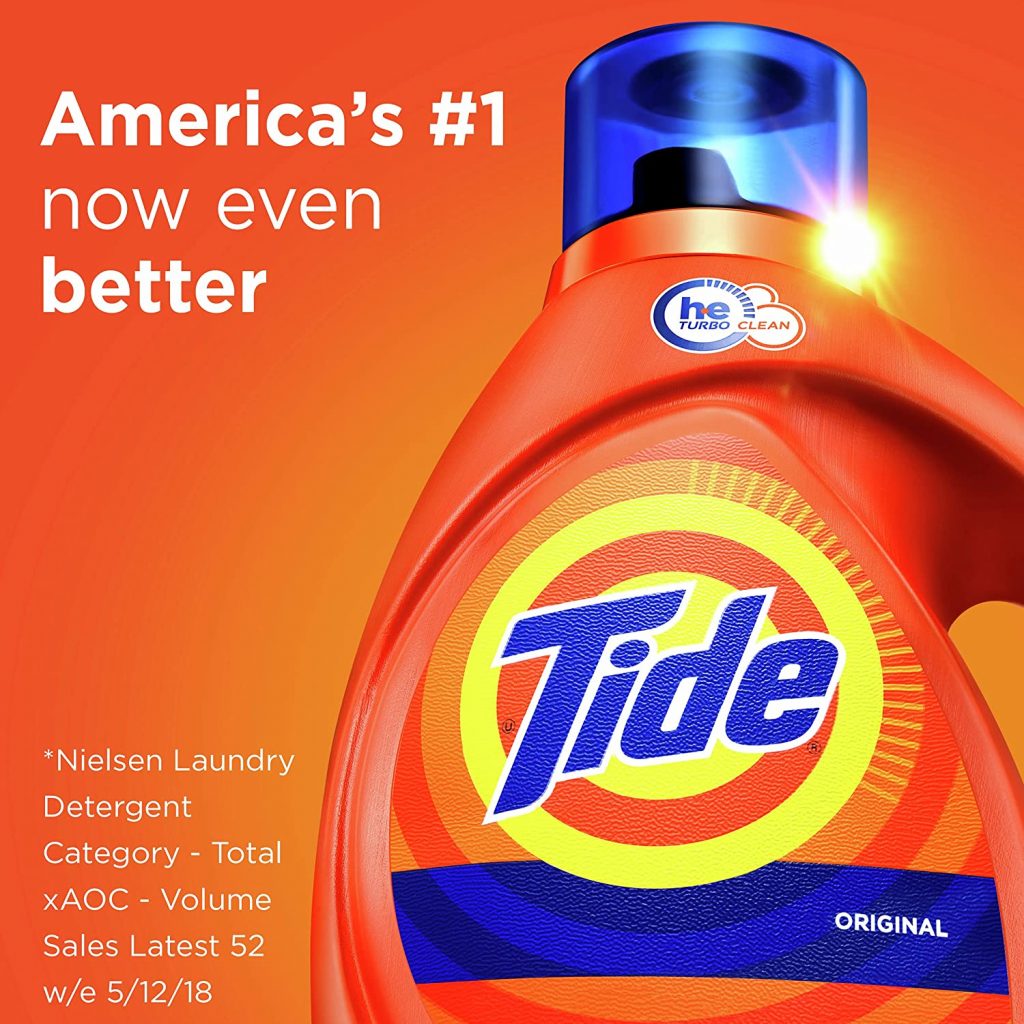 When it comes to top-selling laundry detergent, there is no debate on who's number one in the US. Tide far outpaces Gain as it is used in over 40 million homes in America. Although Tide is one of the priciest of all the laundry detergents (which we'll talk about shortly), Tide has earned its top reputation for its ability to evolve as customers' needs have changed. Tide has been able to innovate and adjust its cleaning formulas by adding stain-fighting enzymes as well as color-safe bleach to make clothes as clean as possible.
Don't think Gain has been left behind, though. Gain sits nicely as the number two best-selling laundry detergent in America. They get this lofty praise by being a great cleaning product, but more so by the numerous fragrances, they offer.
It has been this ability to understand their customer that has kept Gain in shouting distance of Tide. They realized that people love a fresh scent, even a different scent, and they have leaned heavily into that to make themselves the second biggest laundry detergent brand in the business.
Article continues below headlines
---
TIDE VS GAIN – THE PRICE WAR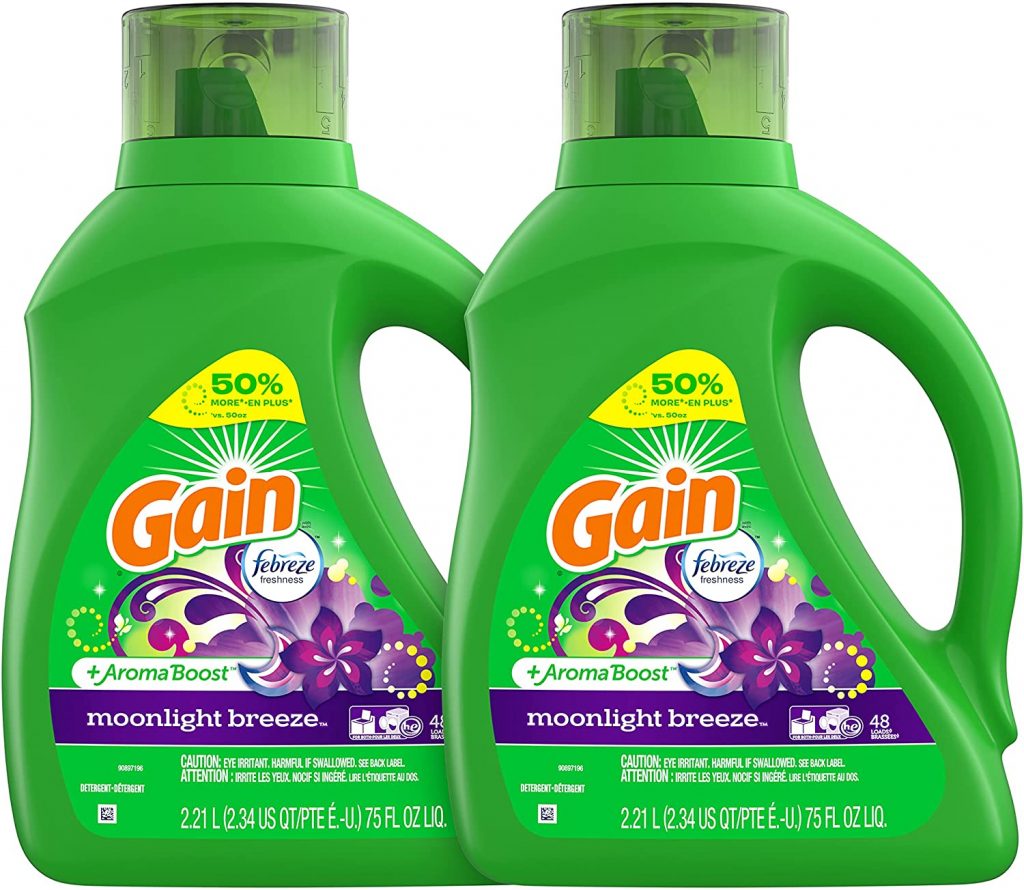 The price war pretty much goes to Gain. With Tide, you pay for what you get. A product that cleans and cleans well.
A simple peak on Amazon and you will find a 92 fl oz container of Tide going for $11.97 while you can find a 75 fl oz bottle of Gain for $18.99. But that price is for two bottles. Gain holds the upper hand when it comes to price.
Obviously, all these prices are going to vary, especially when you find yourself in the grocery store. On average, though, Tide will routinely come in with the higher price.
TIDE VS GAIN – WHO CLEANS BEST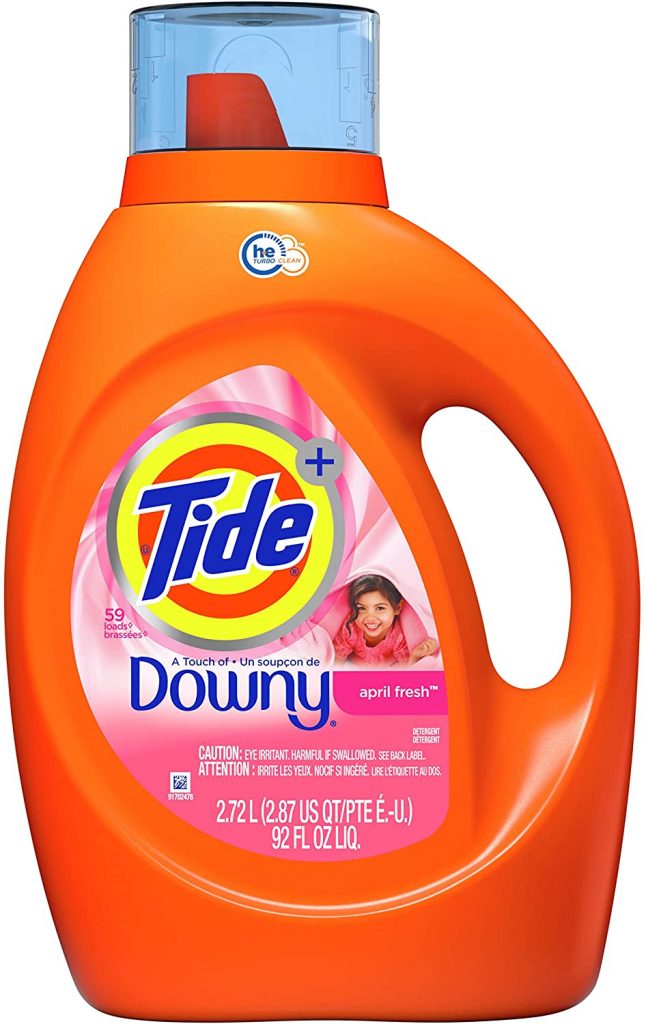 The easy answer to the above question is Tide. Deep cleaning is what Tide has always been designed for. As it is, the primary purpose for any laundry detergent is removing stains and odors and Tide does both very well.
Tide has the well-deserved industry reputation as being the toughest on stains. They have shown time and again their incredible cleaning power, something that many don't mind paying that extra to get. Tide's concentrated formula is a boon for cleaning bedsheets and towels and though it also fights the tough stains on clothes, its concentrated formula has also been known to cause some irritation to sensitive skin.
Gain is not bad in the cleaning department either. They boast extra-cleaning power in many of their formulas, though the fragrance is still their bread and butter.
Cleaning power is what makes Tide number one. They don't look to be handing over that title to any other laundry detergent in the near future.
TIDE VS GAIN – SO MANY FRAGRANCES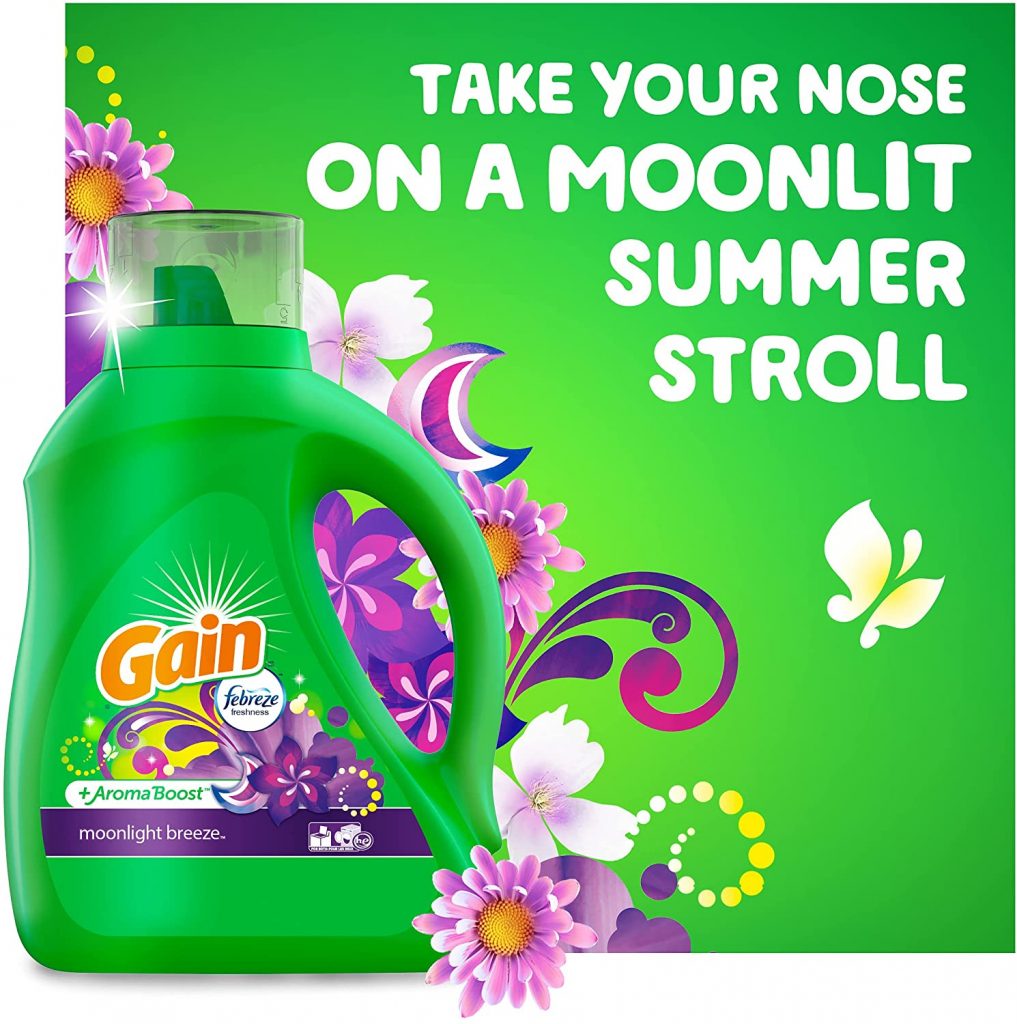 When it comes to fragrances, Tide does have some nice options. Gain, though, knocks it out of the park in this regard. Tide offers 6 fragrances; Gain almost doubles it with 11. Here is what Gain has that Tide doesn't: White Tea Lavender, Thai Dragon Fruit, Moonlight Breeze, Tropical Sunrise, Orange Blossom Vanilla, Icy Fresh Fizz with Oxi Boost, Apple Mango Tango, Hawaiian Aloha with Febreze Freshness, Island Fresh, Lavender, and Original Liquid.
You can see why Gain has become such a popular brand. What they may lack in deep cleaning ability, they more than makeup for it in fragrances. They even claim their fresh fragrances will last up to two weeks.
TIDE VS GAIN – THE WINNER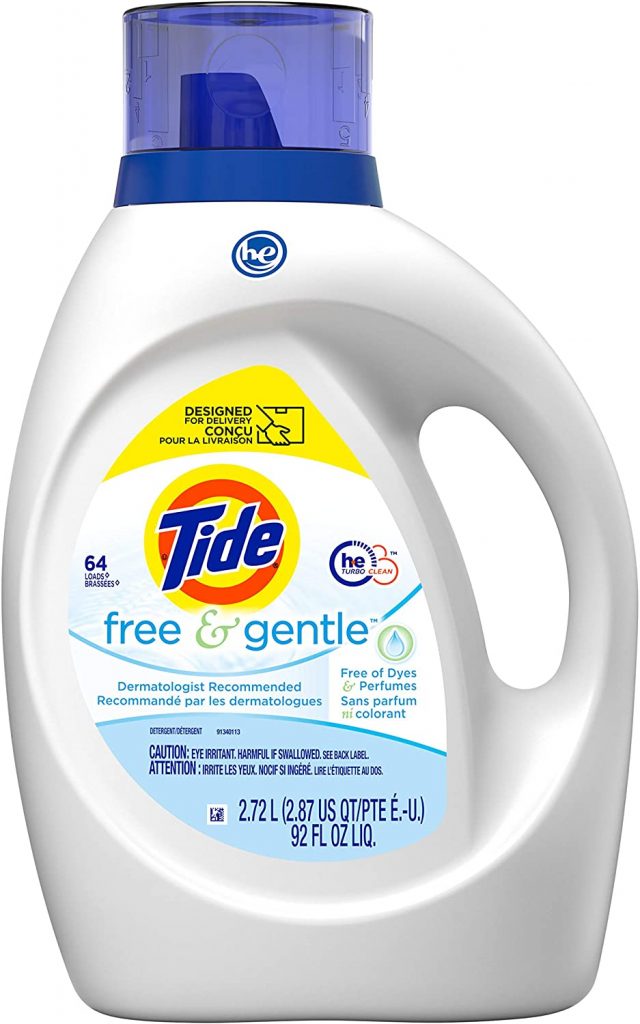 You can't go wrong with either product, but you need to determine what is the most important thing to you while cleaning your clothes. Do you have a family that includes three boys who love to play rough in the yard? Maybe your son or daughter plays soccer, little league, or even youth football where tough stains are a daily occurrence. Tide is your answer.
If your main goal is for a fresh smell with many options, then Gain will be your choice. Gain definitely checks off the cleaning box, but their stated goal is to have your clothes smell fresh for weeks at a time.