Phoozy is the thermal phone case to look at when considering protecting your device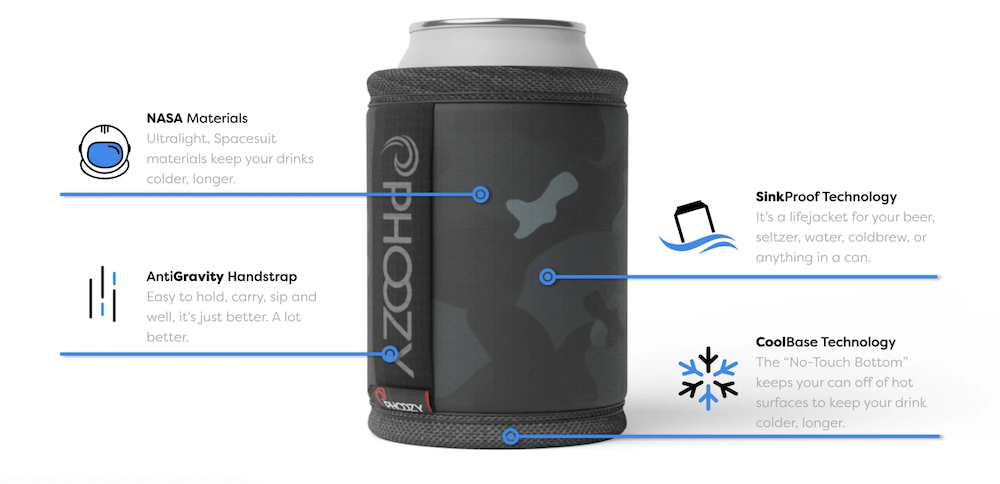 The thermal phone case is the new big thing in accessories for your phone; think glittery cases for your Nokia in the 00s. They offer a great way to reduce the temperature of your phone while you are out and about. With a range of companies selling these thermal cases, it is sometimes unclear which brand will suit you or the quality of the product.
A range of companies supplies thermal cases and accessories, such as Pingtekor, Lei Li Zoom Hill, Safacus Thermal, Climatecase, and Omio, to name a few. While all these cases have great attributes, the all-around top thermal phone case is the Phoozy range of cases.
The Phoozy brand has a range of phone cases depending on what consumers want. They range in price from $9.99 to $49.99 and are compatible with most phone models. They have been featured in various publications such as Shark Tank, the Today show, Forbes, Gear patrol, GQ, and Cosmo.

The Phoozy thermal phone case uses NASA spacesuit technology, a patented Chromium thermal barrier, to redirect a high amount of sun away from your phone, preventing overheating. It gives 360-degree protection. These cases can also insulate your phone in colder temperatures, extending.
The thermal phone case protects from shocks and has a water-resistant, splash-proof design. Even though they are heavy-duty protection cases, they will not interfere will cellular, Wi-Fi, or Bluetooth signals while in use.
A thermal phone case is great for travel as some cases within their range can securely carry cash, credit cards, or IDs and can easily attach to your belt, backpack, bike, boat, or other gear.
They are constructed from a unique material that allows sunrays to reflect away from your phone, causing your phone to remain cool. It also acts as a protective barrier for your phone from any day-to-day wear, including dropping your phone, cracking, or scratching.
Mainly, thermal phone cases are used to stop handsets from overheating. These cases are also a good addition for people who use their phones for long periods, like influencers, gamers, or people who stream movies on their phones. If you are looking for a way to stop your phone from becoming too hot and turning off, this might be the answer you have been looking for.
When shopping for a thermal case, it is good to consider the purpose of the case, i.e., is it for temperature or protection? Once you have decided that, you can compare practical features, the ascetic of the case, and prices from the different brands. One big tip for all consumers is not to sacrifice quality for a lower price tag, as thermal phone cases can be an excellent investment for your phone and keep it functioning at optimum levels for longer.
While there is a range of accessories one can have for their phone, see eBay and amazon, to make life easier for the consumer. Thermal cases seem to have great attributes and technology actually to make the phone work to its advantage. Anything that helps the iPhone have better or longer battery time is a welcomed addition.