Target is collaborating with New York-based fashion stylist and editor Gabriella Karefa-Johnson to release a line-up of products, the collaboration comes after an earlier one in 2022 featuring products from Kahlana Barfield Brown.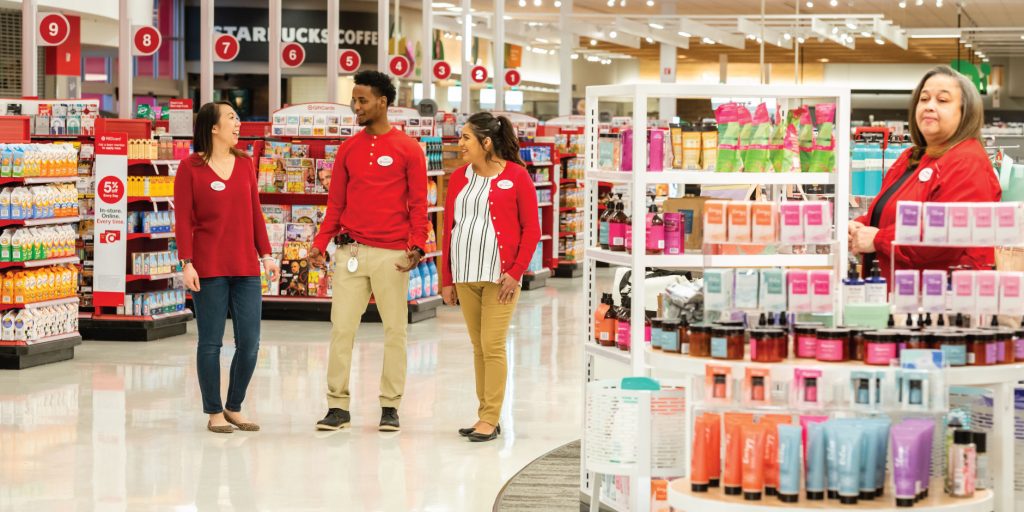 Target is launching its second Future Collective with New York-based stylist and fashion editor, Gabriella Karefa-Johnson. Her unique designs feature a combination of abstract prints and textures. There is also an amazing selection of bold colors mixed with eye-catching neutrals. The big box store will carry almost 100 items. This includes dresses, skirts, outerwear, and matching outfit sets.
The Target collection is inclusive of all body shapes and sizes which range from XXS through 4X, The Street reports. Prices range from $10 to $50, with the line launching later this month. The retailer giant first released a Future Collective line in 2022 in collaboration with Kahlana Barfield Brown who is the Beauty Director for InStyle. She also shares fashion tips with her followers on social media.
The partnership with Brown and Karefa-Johnson furthers Target's commitment to Racial Equity Action and Change. Both designers are black entrepreneurs who are making their mark on the fashion industry. The respective collaborations will bring their designs to a wider audience while keeping them affordable. But these partnerships aren't just about clothes. They focus on high-end trends and accessories too.
The collaborations are also created so shoppers can find the perfect designs for their closets and entire home at Target. Social media fashion expert, Tabitha Brown also partnered with Target to bring her line to the retail giant. Her fashion and style debuted at the store in May 2022. The partnership also introduced more affordable vegan foods to the popular chain.
Launched on January 8th, the foods were reasonably priced between $3 and $8. The endeavor was Target's third launch of a collection by Tabitha Brown. A fourth collaboration is already in the works for a later date and season. The new collection will probably bring more bold fashion designs in apparel, homeware, and accessories.
Target usually works with designers three to four times to bring new fresh designs to their customers. Each collection is available for about four months after being launched, The Street reports. The rotation of fashion influencers brings a fresh look to the department store each season. It also draws customers since these fashion items are only available for a limited time.
Over the past few decades, Target has worked with several different branding partners. The first partnership happened by accident in 1997 when a train was delayed. This gave store executives time to check out the design firm they hired to work on a project. After being impressed by Michael Graves, they began a partnership to bring high-end designs to stores.
At the time, Michael Graves was a well-known architect who had not worked in fashion. Since Target knew it wasn't going to compete with Walmart on price, it found new ways to bring shoppers high-end fashion at reasonable prices. Having worked together since 1999, the partnership has changed the store's business forever.
These days, Target regularly works with different branding and fashion designers who create new high-end fashion and designs that keep merchandise fresh and customers' interests piqued.
---