Vermont-based Senator Bernie Sanders may subpoena Starbucks CEO Howard Shultz on the grounds the company purposefully thwarted unionization efforts at its stores.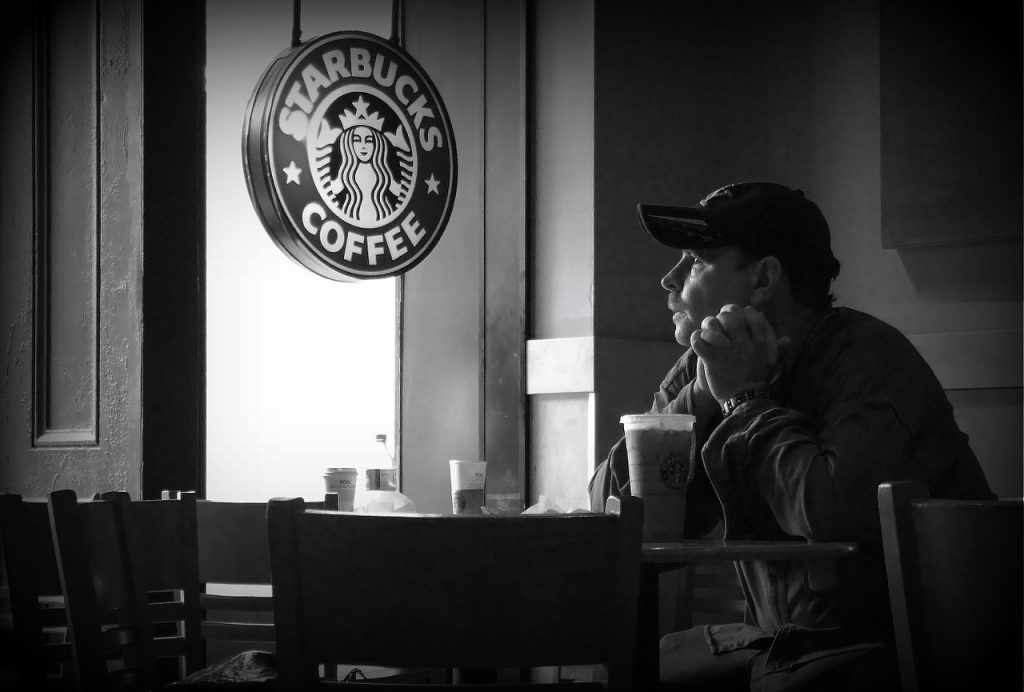 In efforts to improve pay, scheduling, protection, working conditions, and benefits, Starbucks employees have banded together in an attempt to unionize the major retail coffee shop. Starbucks' CEO, Howard Schultz, may be subpoenaed after the National Labor Regulations Board, or NLRB, made a legal decision that determined Starbucks is violating their employee's rights. This threat of a subpoena comes from a senate committee vote advocated by U.S. Senator Bernie Sanders.
The NLRB's website defines its responsibility as "an independent federal agency that protects the rights of private sector employees to join together, with or without a union, to improve their wages and working conditions." Over 350 Starbucks cafes in the United States have held votes to unionize. However, Starbucks' CEO has pushed back on employee efforts.
One Starbucks cafe in Ashland, Oregon, has written a letter stating they are "struggling to survive" and it was addressed to the Starbucks CEO. Judge Michael A. Rosas found Starbucks had violated the NLRB not just once, but hundreds of times by affecting workers' unionizing efforts through "egregious and widespread misconduct demonstrating a general disregard for the employees' fundamental rights." The Starbucks CEO has been in even hotter water since the release of this March 2nd news publication.
According to the NLRB, Judge Michael A. Rosas, among a laundry list of things, is requiring "Starbucks to…reinstate unlawfully fired workers and, if they are unable to return, instate qualified applicants of the union's choice." Judge Rosas' ruling continued, instructing the company to "…reimburse workers for consequential harm they suffered as a result of Starbucks's unlawful conduct; union access and equal time to respond; post a notice electronically, including on all forms of social media, and at all U.S. stores and with an explanation of workers' rights…"
Lastly, Judge Rosas is insisting that Starbucks do its due diligence and "…bargain with the union; reopen an unlawfully closed facility; conduct ongoing training; and have Starbucks Execs Howard Schultz, and Denise Nelson read the Notice to Employees and an Explanation of Rights or be present during a reading by a Board agent to the employees in the Buffalo-area stores."
CNBC stated that "Bernie Sanders said Wednesday that the Senate's Health, Education, Labor and Pensions, or HELP, Committee will vote March 8 on whether to issue a subpoena for Schultz." This comes after Senator Bernie Sanders made many attempts to get the Starbucks' CEO to testify.
Senator Sanders' website, sanders.senate.gov, claims that "Last month, Starbucks declined an invitation from Sanders and every Democratic member of the HELP Committee for Schultz to testify about his violation of federal labor law."
Additionally, "Before the February invitation, Sanders had sent three letters to Schultz in the last year calling on the CEO to end the egregious union-busting campaign the company has deployed against its own workers. The company has yet to provide the documents requested by Sanders and his colleagues."
CNBC also reviewed a letter that revealed "since Schultz is stepping down as interim CEO in March, it makes more sense for another senior leader with ongoing responsibilities to testify. The company instead put forward Chief Public Affairs Officer AJ Jones II as the best person to address the committee."
While it is clear that Starbucks is under fire for violating their employee's rights and has been pushing back on their efforts to unionize, it is unclear if Senator Bernie Sanders' efforts to have the Starbucks CEO testify will pay off, since he might be stepping down as interim CEO. 
Overall, whether or not Sanders successfully subpoenas Shultz or his incoming successor could set a larger precedent. Unionization efforts have been scaling up nationwide, especially at major companies like Apple and Amazon. And a successful subpoena could, ideally, put more pressure on these companies to adhere more closely to the rules and worker rights outlined by the NLRB.
---