Starbucks its ordering its corporate staff to return to their offices at least three days a week.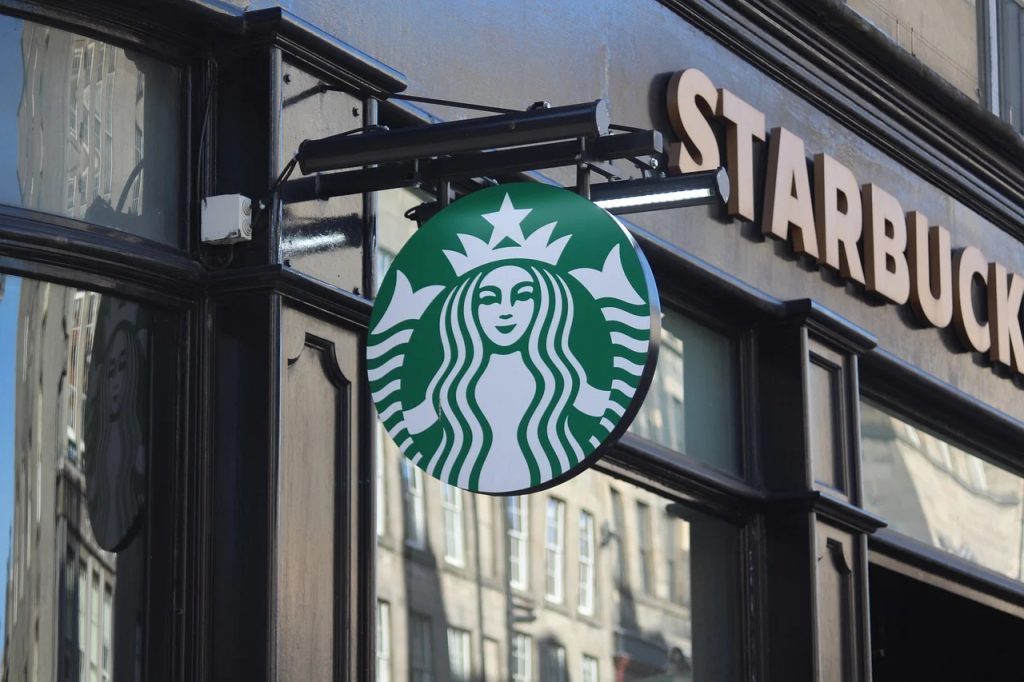 Starbucks, one of the nation's, if not the world, most popular and largest coffee chain, has made news yet again. When the company launched its new winter menu, a total bummer with a featured pistachio flavor that certainly no one asked for, Starbucks may not be super popular with its corporate staff. We already know that the retail staff at the locations have been unhappy for some time and have been unionizing, well now, corporate staff may be disappointed. 
According to CNN, Starbucks corporate employees have been ordered to go back to the office by interim CEO Howard Schultz. On Wednesday of last week, corporate employees received a memo stating that it is now mandatory to work from Seattle's headquarters (or their closest branch) at least three days a week.
The days Starbucks employees must go into the office are Tuesdays, Wednesdays, and one other day they can choose but must be approved by a manager. This is the same rule for Seattle and other branch office employees. Starbucks said that when the company switched to a hybrid location last year, all employees promised to be in the office at least one to two days a week.
However, according to badging info, most Starbucks employees have yet to hold up their end of the in-the-office bargain. It is unfortunate to note, however, that the move to force employees back to the office feels retaliatory or punitive since their attendance has been low.
It might have been a more positive experience if employees had been lured back to the office by more positive techniques instead of forcing them. However, three days out of five in a gorgeous new office in downtown Seattle doesn't sound half bad for Starbucks employees. In addition, they only had to go in once a week and still didn't want to. It's hard to pinpoint what the issue with in-office work is. But, more than likely, it's the commute.
In recent studies, it was proven that commuting causes stress and anxiety. In addition, it is a contributing factor to high blood pressure, poor sleep, and negative relationships. And driving into downtown Seattle–or any large city–is no picnic, even when you're a Starbucks employee In addition, longer commutes lead to low job satisfaction and an increased risk of mental illness. Also commuting leads to more psychosomatic issues.
Therefore, it's no surprise that Starbucks (or any) employee would naturally eschew their commutes if not forced. Meanwhile, employees that have employee-facing roles, like baristas, at local coffee shops have been threatening to continue to unionize demanding more pay, more days off, and better treatment all around. It's not clear what the future will hold for any Starbucks employee no matter what their role.
It seems that Starbucks is going to start irritating its customers as well. Die-hard Starbucks fans are used to getting points based on how much money they spend. When those points add up, they can turn them in for freebies such as free coffee, a bakery treat, or a protein box. The more points you have, the better the freebie. Unfortunately, Starbucks will be changing its tiers of giveaways.
What's more, the highest Starbucks tier will now earn you a trip to Costa Rica, but you have to earn an "NFT" in order to earn that. Those not exactly tech-savvy may be disappointed or find it challenging to earn those points.
If you're a Starbucks fan, nothing beats a yummy latte or a hot cup of coffee. If you make things too hard, no one is going to play. Hopefully, this doesn't apply to employees. Let's face it, three days a week isn't a bad deal.
---