Starbucks has released its winter menu along with an all-new coffee flavor, Pistachio Cream Cold Brew.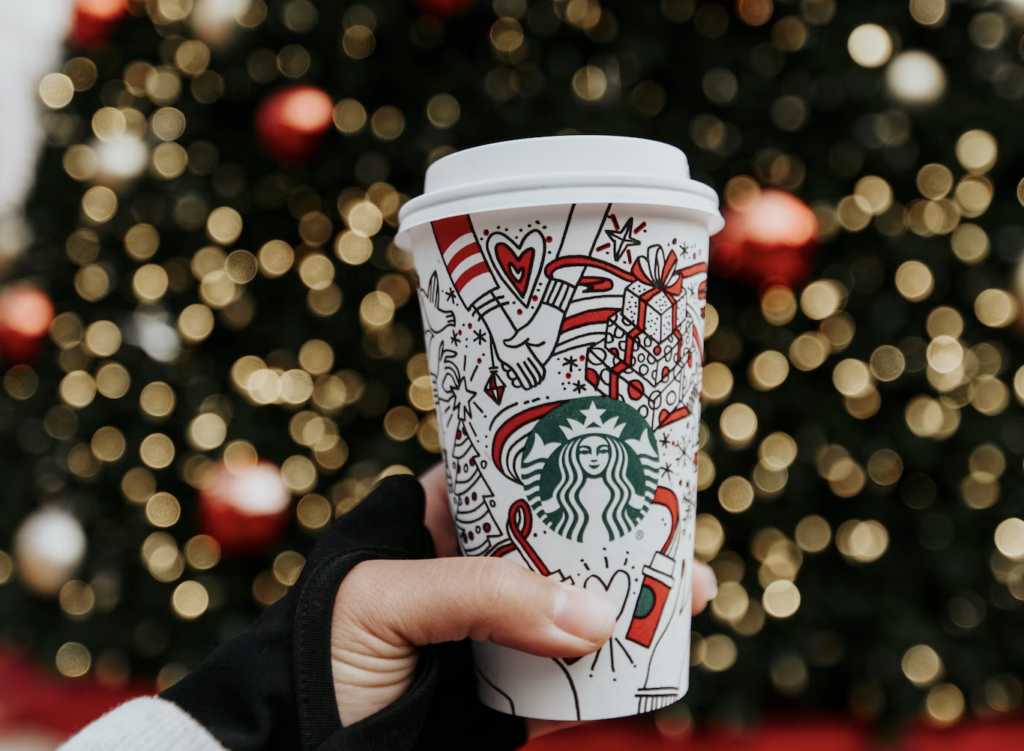 After a recent storm ravaged most of the nation, it's probably safe to say the country is officially knee-deep into winter. But for many, that is good news. Coffee fans, in particular, are giddy that the special winter menu offerings at stores like Starbucks are now available.
Technically, Starbucks is a smidge late to the winter treats game. Their rival, Dunkin' Donuts, launched its winter menu a few weeks ago. So many people eagerly waiting for some comforting flavors turned to the donut company for their fix.
And there they found Dunkin Midnight, an extra dark roast showcasing hints of bittersweet chocolate. The latte lovers got to try out the brand new Brown Butter Toffee Latte. Since both sound pretty tasty, it may be hard for Starbucks to compete, especially since their winter menu doesn't entirely scream "winter."
The popular coffee chain rolled out its official winter menu on Tuesday. And while one fan-favorite made a comeback, the new winter drink may raise some eyebrows. That beverage is a Pistachio Cream Cold Brew.
Now, cold-brew coffee is pretty good. However, it isn't the first thing that comes to mind on a cold winter day. So, it will be very interesting to see how well (or not) it performs for Starbucks.
According to Comicbook, "This drink features Starbucks' signature Cold Brew as sweetened with vanilla syrup and is topped with pistachio cream cold foam and salted brown-buttery sprinkles." It appears the company was trying to capitalize on the success of its pistachio latte. However, the good news is that everyone who loves that latte won't need to drink a cold brew while it's snowing.
Starbucks brought back the pistachio latte in all its glory for the third year. "The Pistachio Latte features flavors of sweet pistachio and rich brown butter paired with espresso and steamed milk." And it's available hot, iced, or as a Frappuccino. 
However, if you are not a fan of pistachio, don't despair. Several other fan favorites have returned for the 2023 season. Order one of the perennial favorites like Caramel Brulee Latte, Peppermint Latte, or Chestnut Praline Latte.
Or spice things up with the new Sugar Cookie Almondmilk Latte. This non-dairy option has blonde espresso, sugar cookie syrup, and almond milk. Plus, they throw some festive green and red sprinkles on top.
But the best news about the winter menu isn't its featured drinks. The chain listened to its customers and brought back a fan-favorite treat. That's right.
The Red Velvet Loaf has returned. The vanilla cake base has a red velvet cake swirl and white chocolate icing. So, go ahead, and indulge yourself with this treat next time you order a coffee.
Of course, no winter is complete without the delicious Cranberry Bliss Bar. And this year, you can even purchase them by the tray. Pick one up for your office or yourself (we won't tell).
All winter menu items are officially available at participating locations, which is great news. But don't wait to satisfy your sweet tooth. They are only on the menu as long as supplies last.
---