A winter storm characterized as an atmospheric river event will hit Northern California and put that section of the state at severe risk of deadly mudslides.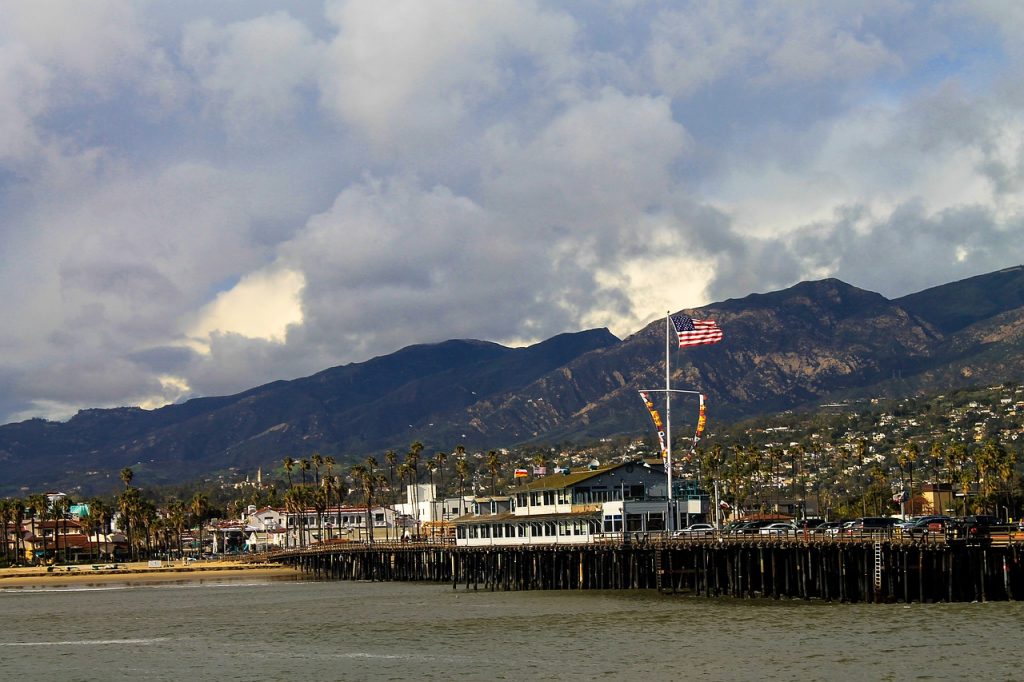 2022 was not a great year for weather. Well, it was in the sense that there was a lot of it, but it was a bit destructive and in places, we humans couldn't handle it. The beginning of 2023 and its winter storm surge is proving to not give us a break, especially in California.
According to NPR, California will only catch a break for a while. A winter storm called an atmospheric river is set to hit the Western state as it recovers from a wet New Year's which caused flooding and mudslides. This is the third atmospheric river to hit New York since December 26.
An atmospheric river is exactly what it sounds like. It's basically a vast "river" in the sky that transports water vapor from the tropics and then deposits it in the form of rain or snow. Typically, an atmospheric river is not a big deal. But, when you combine it with a winter storm, it can become deadly.
However, atmospheric rivers are important because it's one of the main ways California especially gets its water. Those gigantic sequoia trees in California? We have atmospheric rivers to thank for those stately masterpieces. However, atmospheric rivers can also carry more water than the mouth of the Mississippi River and can, and have, toppled some of those sequoia trees it helped create–especially during a winter storm.
A strong atmospheric river, combined with a winter storm, will be seen on Wednesday–today. So, those in California, please be safe. Don't go out, stock up on food, and stay indoors. There is no reason to go out when going outside can be dangerous.
Recently, in Buffalo, a winter storm overtook the area (and much of the US) and was responsible for many deaths. One man became disoriented and got lost in the blinding snow. He was freezing to death but was saved by a woman who refused to ignore him or give up on him and eventually got him to the emergency room while in the middle of a polar vortex.
Winter storms often turn deadly. What's more, it can happen anywhere in the world. Northern California can experience the trifecta of a winter storm that includes earthquakes, flooding, and snow. The recent winter storm with additional earthquakes is a stark reminder that you should always be prepared–whether you live in earthquake territory or not. There could be an emergency anywhere and you should be prepared.
In the case of a flood, which is caused by an atmospheric river, folks should stay vigilant. For this most recent atmospheric river and winter storm, rain could reach up to 6 inches. In addition, wind speeds will get up to 60 miles per hour. The storm is expected to last a couple of days–well into the weekend.
Mudslides are a huge concern due to the atmospheric river since earlier wildfires have stripped the area of its foliage. Trees do a lot to retain the earth. And when they are gone, the land has nothing keeping it from sliding into roads, homes, and towns.
---